Best Travel Credit Cards in September 2020: Compare Current Offers, Rewards and Sign-Up Bonuses
The best travel credit cards help you earn valuable miles and points for free and discounted travel. Learn more about the best travel credit cards here.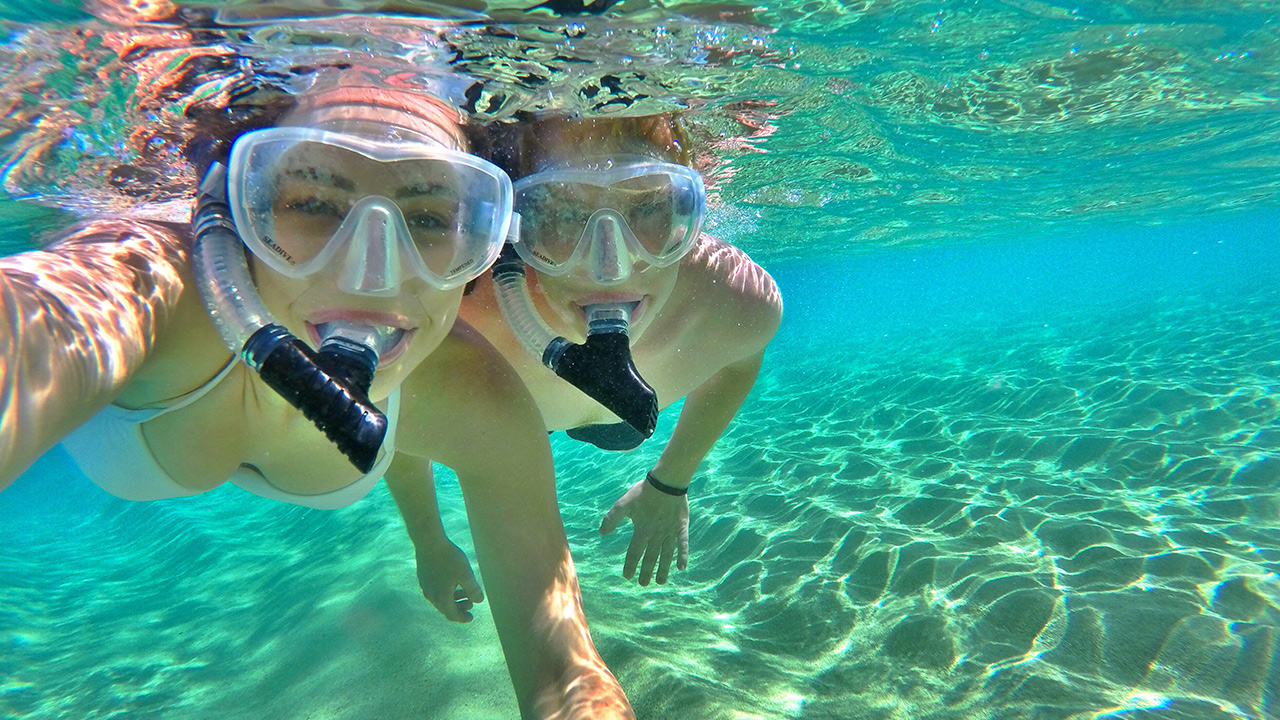 If you love to travel and want to score a great deal on a flight, hotel or other travel costs, you might be searching for the best travel credit cards.
The best travel credit cards help you earn valuable miles or points for free and discounted travel. If that sounds good to you, here's a list of the most popular travel credit cards and the details you need to pick the one that's right for your travel goals and spending needs.
Best Travel Cards of September 2020
Ready to apply? Simply click any of the links below to begin a secure and confidential application directly with the card issuer.
*Review the methodology our financial experts use to evaluate credit cards to determine the best in various categories.
*Jump to frequently asked questions about travel credit cards.
1. Best Travel Credit Card for Sign-Up Bonus: Chase Sapphire Preferred® Card
2. Best for Earning Miles: American Express® Gold Card
3. Best for Travel Credits: Chase Sapphire Reserve®
4. Best for Premium Travel Perks: The Platinum Card® from American Express
5. Best for No Annual Fee: Wells Fargo Propel American Express® Card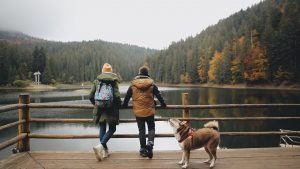 If you scoff at the idea of paying an annual fee for a credit card, you still have some decent options for travel rewards. The current best card for travel with no annual fee is the Wells Fargo Propel American Express card.
The card is free to use if you pay it off in full every month and avoid certain fee-bearing activities like balance transfers and cash advances.
Rewards Rate: The card features 3x points per dollar for restaurants and food delivery, gas stations, ride-shares, transit, flights, hotels, vacation rentals, car rentals and popular streaming services. It gives you 1x everywhere else. For a card with no annual fee, 3x in all of those bonus categories is very good.
Sign-Up Bonus: New cardholders can earn 30,000 bonus points after spending $3,000 during the first three months. Considering the $0 annual fee, this card is a great value and a decent place to start for people interested in travel rewards but unwilling to commit to an annual fee.
Travel Redemption: Points are part of the Go Far Rewards program and are worth a flat one cent each. You can redeem for travel in the Wells Fargo Go Far Rewards portal or redeem for cash back and other less-exciting redemptions.
Travel Benefits: The big place this card is lacking is benefits and perks. There are no big statement credits or perks. It includes some common travel protections and purchase protections. The best benefit may be cell phone protection. If you use the card to pay for your phone each month, it will pay for repairs or replacement up to $600 after a $25 deductible for damage or theft.
Annual Fee: $0
6. Best for Airline Rewards (Co-Branded Airline Card): United℠ Explorer Card
7. Best for Hotel Rewards (Co-Branded Hotel Card): World of Hyatt Credit Card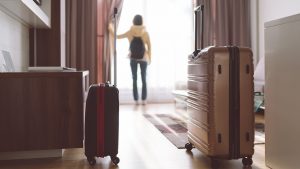 In the last year, the World of Hyatt card moved up to the top spot in the list of the best co-branded hotel cards, though the IHG® Rewards Club Premier Credit Card is also worth checking out if you prefer that brand over Hyatt.
The Hyatt card is a winner, thanks to perks including a free annual night at a category 1-4 hotel every year after your card's anniversary. That's likely worth more than the $95 annual fee, which means the card is a good deal, even if you hardly ever use it.
Rewards Rate: The card contributes to a total of 4x points per dollar at Hyatt, 2x points per dollar on commuting and transit, taxis, ride-shares, dining, gym memberships and airline tickets purchased directly from the airline, and 1x everywhere else. Points are valuable with free nights starting at 5,000 points.
Sign-Up Bonus: The card features a bonus of 25,000 points after spending $3,000 in the first three months and another 25,000 points after spending a total of $6,000 in the first six months. That's enough for five free nights for a standard room at a category one hotel.
Travel Benefits: Just for signing up and keeping the card active, you also get automatic World of Hyatt Discoverist status and five qualifying nights toward the next tier. For every $5,000 you spend on the card, you get two additional qualifying nights toward higher Hyatt status. Status includes perks like additional points on Hyatt purchases, upgrades, free bottled water, faster internet and more.
Annual Fee: $95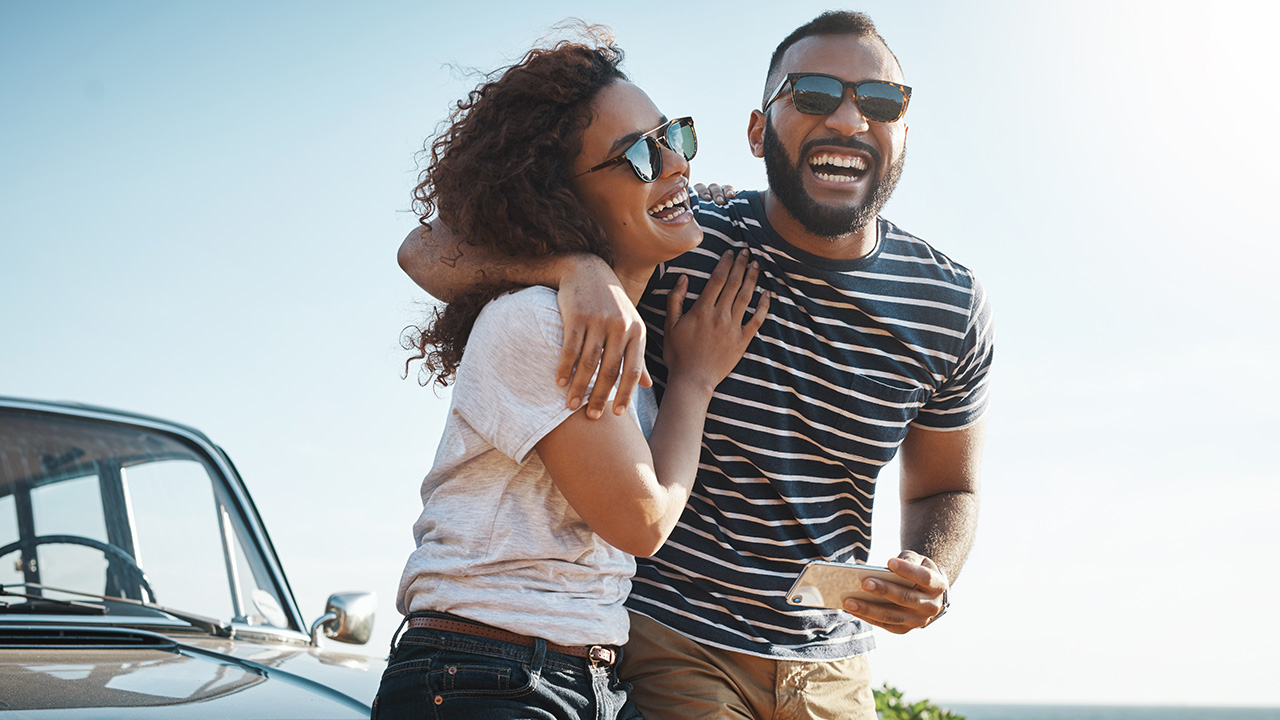 Methodology: How We Chose the Best Travel Credit Cards
We chose our best rewards credit cards based on the total value they offer to cardholders through ongoing rewards, sign-up bonuses, 0% APR promotions and other perks. We also broke the cards down into clear categories that highlight features that credit card users are typically interested in — for example, premium travel vs. general travel, flat rewards vs. tiered rewards, and so on.
While some cards charge annual fees, we only picked ones that make it easy to make up for them with the value they provide. Before you apply, though, take some time to compare these cards with other best rewards credit card offers to make sure you get the best fit for you.
Frequently Asked Questions About Travel Credit Cards
How Do Travel Rewards Credit Cards Work?
Travel rewards credit cards are a good fit for those who travel a lot for work or pleasure or for those wanting to spread their wanderlust wings. There are two main types of travel credit cards to consider when building up your wallet:
General-purpose credit cards: These travel cards offer the most flexible options for earning and redeeming points. General travel cards are usually packed with travel perks and might have a preference for travel partners, but they aren't exclusive.
Airline and hotel co-branded cards: Co-branded cards, on the other hand, are usually exclusive to the airline or hotel. You might still be able to transfer earned points to another travel partner at a 1:1 ratio, but expect to earn the most points when spending it at a specific hotel or airline.
Travel Cards Versus Cash-Back Cards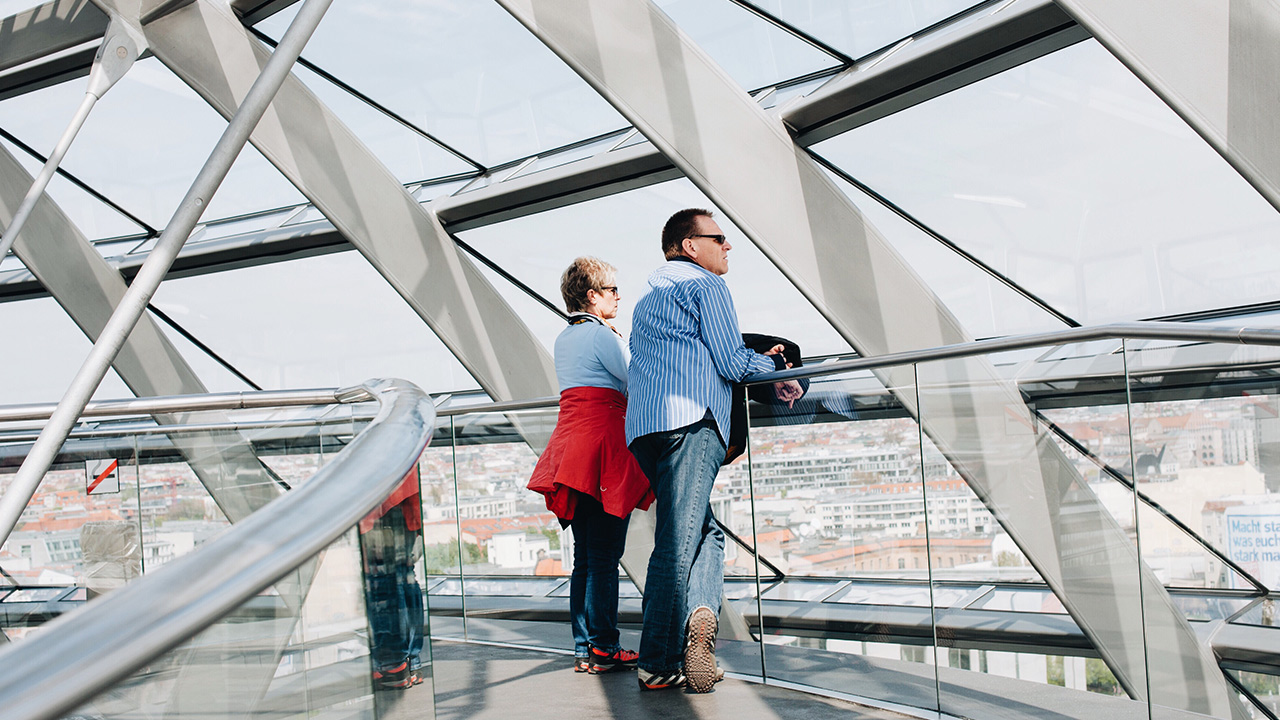 Both travel cards and cash-back cards have their perks, and one is not notably more beneficial than the other unless you plan to travel. If your main purpose for earning credit card points is to travel extravagantly for less, then a travel card is the way to go.
With cash-back cards, you earn a percentage back on all of your purchases. Many times, a specific purchase, such as buying gas, will earn you more back than the new headsets you bought on Amazon. The best cash-back credit cards are generally easier to keep track of and you can redeem your points as deposits into your bank account.
What Are Points and Miles Worth?
There is no set answer to how much a point or mile is worth since all cards set their points at a different evaluation. It is key to know the baseline point valuation for your card so that you can set that as a minimum worth. This will enable you to get the most bang for your travel points.
Here's what we mean: Say your travel card points are worth 1.8 cents per mile/point. If you have 50,000 points to redeem, that is $900 at a 1.8 cent valuation. If you wanted to use your points to book a flight, you would then find out how many miles/points the flight is versus how much it would cost you in cash.
For example, if the flight you wanted cost 50,000 points or $500, this would be a poor deal. If you redeem your points towards this flight, your points would only be worth one cent each, and essentially, you would have lost out on $400 worth of possible travel. No bueno!
TRAVEL: How I Earned Over 300,000 Amex and Chase Rewards Points in 6 Months
Similarly, if you find a flight that normally costs $1,200 for 50,000 points, then this is a great deal, since your points are being redeemed at 2.4 cents per point.
How To Choose a Travel Credit Card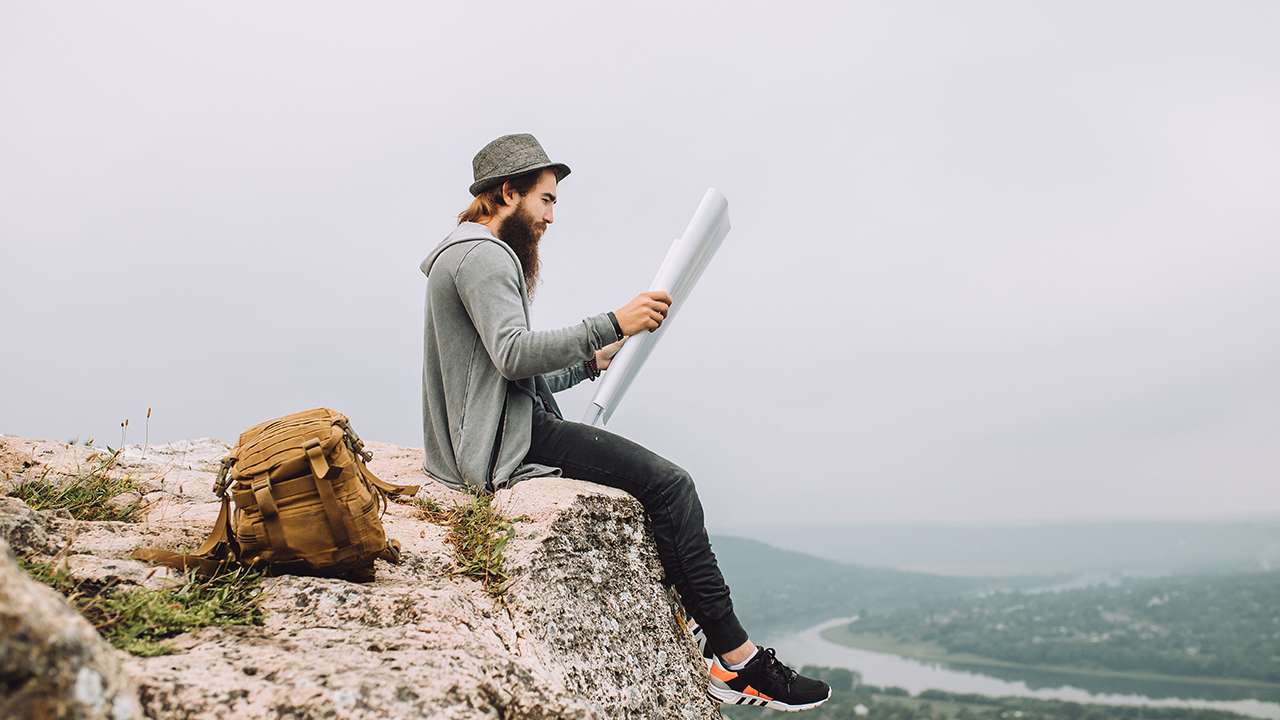 Travel credit cards can be YMMV — "your mileage may vary" — which is true both figuratively and literally. Don't sign up for a reward card just because a travel blogger is benefiting from it. Your spending habits and lifestyle might do better with a different card. Here's what to look for:
Rewards you will use: Think about which airlines and hotels you love the most. Now think about the ones you dislike. You want a card that partners with your favorite airlines and hotels so that you can maximize where you spend your points. You don't want to earn thousands of points towards vacations you don't want to take.
High earning rate: You can learn the point valuation for each card with a quick web search. Look at the card's travel partners and the transfer ratio too.
Sign-up bonus: The best credit card sign-up bonuses can kick-start your vacation plans, but make sure you can afford the spending requirements.
Travel credits: Some travel cards offer a yearly travel credit or rebate, which is a nice incentive if you are paying an annual fee.
Travel benefits: Can this card save you money alongside earning you points? Take a look at the travel perks, such as insurance or free checked bags to weigh how much a card will help you.
Point redemption: Take a look at a card's reward program before signing up to ensure it is right for you. Ideally, your points should easy to redeem toward travel with companies you love.
Annual fee: An annual fee is not an automatic negative. You just need to weigh the fee against the perks and benefits.
Balance Transfers: While not many travel cards are among the list of best credit cards for balance transfers, this type of benefit helps people pay down debt and big-ticket purchases faster and cheaper with introductory 0% interest rates.
Is an Annual Fee Worth It?
Annual fees used to be the devil of credit card talk, but now, many cards with fees pack on so many perks, the fee is worth it. For example, both the Chase Sapphire Preferred and its premium cousin, the Chase Sapphire Reserve, are among the most popular annual fee travel cards. You cannot just take a card's perks at face value, though. If you don't plan on using these bonuses each year, then the card's annual fee might not be worth it for you.
>>SAVE: Best 'No Annual Fee' Credit Cards: Compare Rewards, Bonuses and Offers
Read one Slickdeal writer's experience with annual fee cards. They realized that a travel card with an annual fee was giving them over $1,000 in added value over a no-fee cash-back card.
How To Redeem Travel Credit Card Points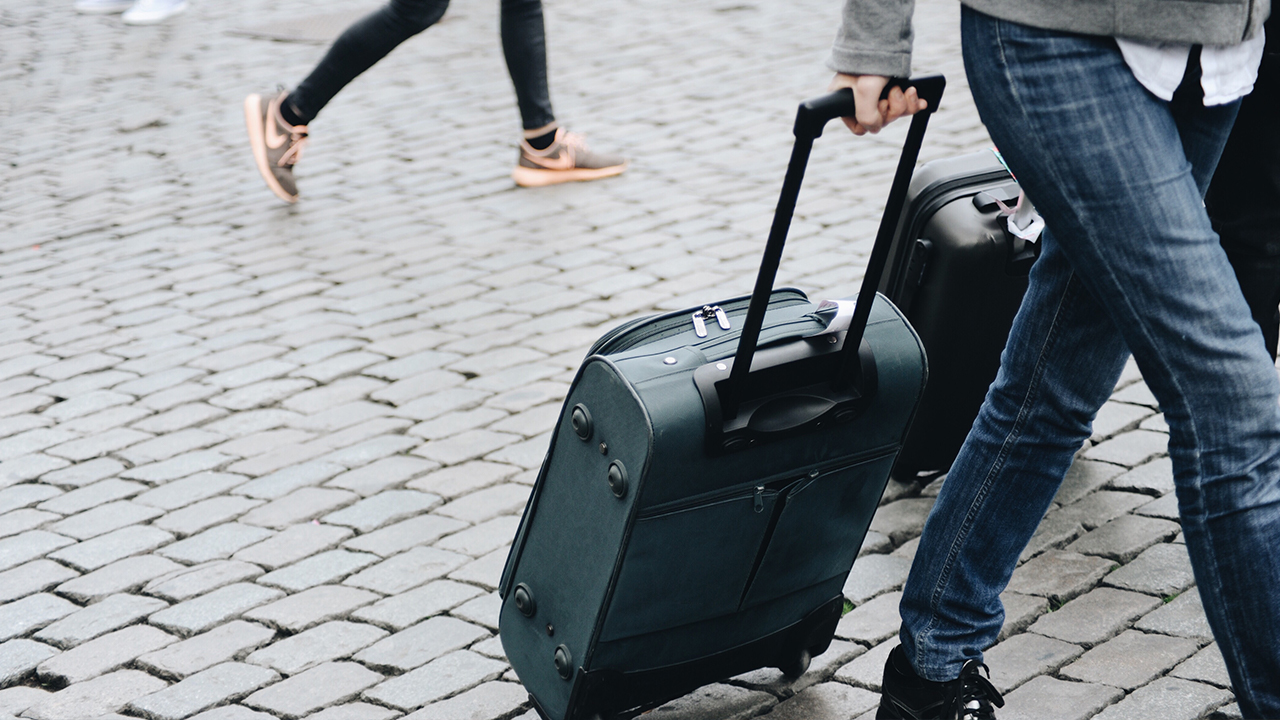 Each card issuer is set up differently, but most will allow you to redeem your points/miles through their own travel booking platform. If the card has travel partners, you can also transfer your points to a loyalty program and redeem them through that company's site instead.
Once, I was able to redeem my credit card points for 3X the value just by transferring them over to my hotel loyalty program. The hotel's website offered a special all-resort package for the points that would have cost much more through the credit card issuer's travel portal.
How To Get the Most Out of Your Travel Rewards Credit Card
If you want to be one of those credit card success stories where the user pays for their whole trip to Tahiti with points, you need to use your travel rewards credit card right. Here's how the pro card users get the most of their travel rewards:
You need to earn the sign-up bonus. The sign-up bonus is designed to reel you in and get you spending. However, if you plan wisely, you can use the huge bonus to your advantage. Keep tabs on how close you are to the bonus. You can always contact your card's customer service line to confirm how much you spent towards the sign-up bonus.
Pay your monthly statement. Staying on top of your monthly payments is essential if you want to increase your credit. It is also important not to carry debt on these cards because the interest rate paid will negate any travel points earned.
Understand the perks and benefits. Make sure you are using your card to your full advantage. Use yearly credit and rebate offers, airport lounge access and companion passes to ensure your card is saving you money each year.
Put all of your spending on the card. Simply put, you aren't going to rack up the travel points if you forget to use it on big and small purchases alike. Load your card into your Amazon or Uber Eats account or set it up to automatically pay your phone bill. Every dollar spent will get you closer to your dream vacation.
Only use your points towards travel redemptions. When you are short on cash, it can be tempting to convert your credit card rewards to a bank deposit. Resist the urge since travel rewards are usually worth more when they are spent toward travel.
Earn bonus point opportunities. Keep an eye on your card's bonus offers and shopping portal to earn even more points. You can score additional points on online shopping you were already going to do just by going through the card issuer's link.
Related Financial Offers
Whether you're interested in scoring one of our best bank bonuses and promotions or discovering how your online spending can fund a loved one's college education, Slickdeals is here to help you uncover the best personal finance deals around. Here are just a few of our most-popular articles. If you'd like more unique ways to save and earn money, visit our personal finance hub today.
>> Best Money Market Accounts Right Now
>> Best High-Yield Savings Accounts
>> HSBC Direct Savings Account Bonus
>> Credible Student Loan Refinancing Rates
We want to make sure you get the best deal! Our editors strive to ensure that the information in this article is accurate as of the date published, but please keep in mind that offers can change. We encourage you to verify all terms and conditions of any financial product before you apply. Also, please remember this content wasn't provided, reviewed or endorsed by any company mentioned in this article.
---
Any product or service prices/offers that appear in this article are accurate at time of publish, and are subject to change without notice. Please verify the actual selling price and offer details on the merchant's site before making a purchase.