33 Gift Ideas for Travel Lovers in Every Price Range
We've gathered the best travel gifts of the year for every budget.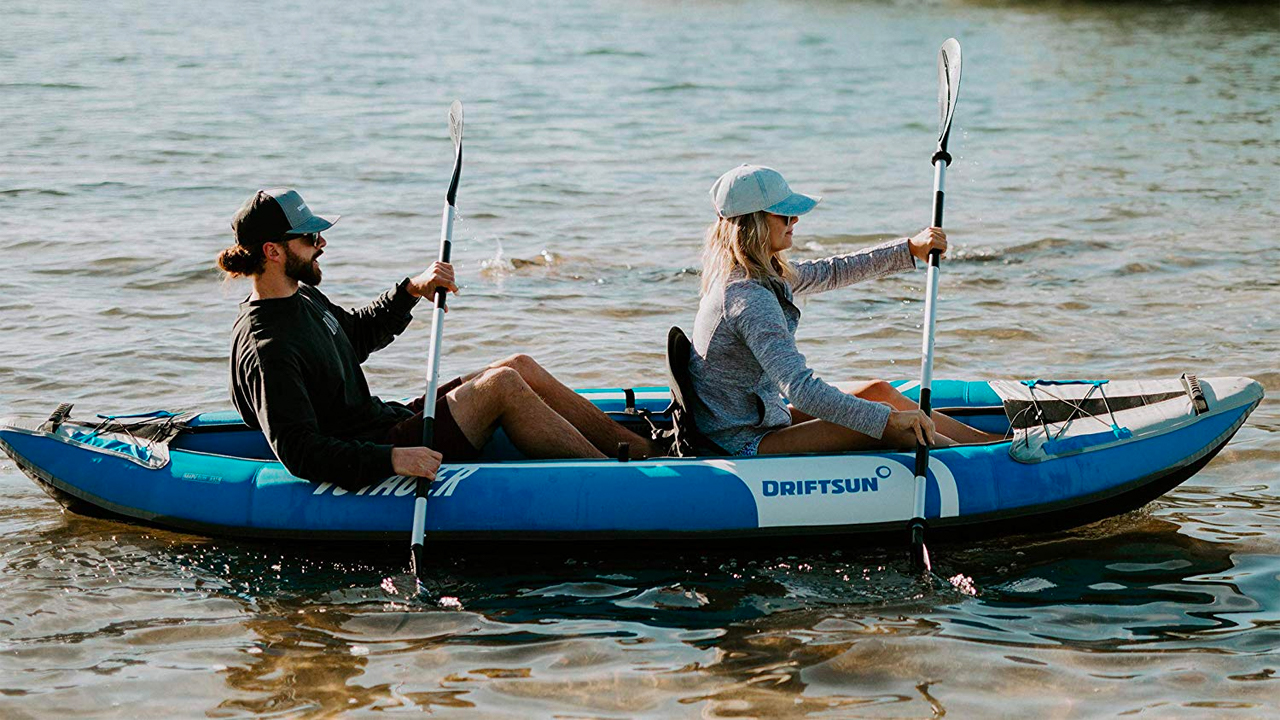 If you have a loved one with wanderlust on your holiday shopping list this year and are not sure what to buy, we've got your back. We've gathered our favorite travel gifts of 2019 for every budget to help you find something that will inspire your family and friends as they travel the globe.
Best Luggage Gifts for Travel Lovers

From full-sized luggage to sanity-saving carry-ons, the right piece of luggage can make any trip more enjoyable. And if you don't find anything you love on this list, we've got even more luggage suggestions here.
Under $25
If your giftee already has a nice set of luggage, consider getting them a high-tech luggage tag. The Dynotag Web Enabled Smart Aluminum Convertible Luggage ID Tag + Braided Steel Loop allows users to create a free, simple webpage that is connected to the QR code on the tag.
Not only can you keep tabs on your bag, but this QR code makes it easier for others to get a hold of you if your bag is found. Other luggage options that tend to be big hits for less than $25 include:
$25 to $100
One of the pains with luggage is having to store it when you're not actively traveling. The Paravel Travel Fold-Up Bag folds flat when not in use, so it doesn't take up a lot of closet space.
And you can easily pack this bag as back-up luggage if you go souvenir shopping at your destination. In this budget range, you could also choose from these options:
$100+
Stepping beyond standard luggage designs, the Genius Pack Hardside Luggage Spinner is everything we want in a travel bag. You can use it to charge your devices through two external USB ports on the bottom when you buy the separate Power Pack.
The carry-on also has many separated storage areas, including a separate section for dirty laundry — genius! Travelers in your life might also enjoy:
Best Travel Tech

Even when you want to escape the daily grind, and really unplug, tech that travels well is still desirable for most trips. These travel tech gifts will make the journey easier and more enjoyable.
Under $25
A unique stocking stuffer that most travelers wouldn't think to buy themselves, the Uppel Dual USB All-in-one Worldwide Travel Chargers Adapter allows you to charge your phone anywhere in the world. You can even charge two phones at once. Other tech-related travel gift ideas for less than $25 include:
$25 to $100
If you don't feel like splurging on a $300 pair of noise-canceling headphones, the COWIN E7 Active Noise Cancelling Headphones are a decent alternative for less than $60. With almost 9,000 five-star reviews, it is safe to say that many travelers love the 30 hours of playtime they get per charge.
Some other ideas for the tech-friendly traveler in this budget range include:
$100+
If you're feeling generous enough to give the new Bose Noise Cancelling Wireless Bluetooth Headphones 700, you are bound to hear squeals of delight. We reviewed the latest Bose tech, and can say it is clearly the best on the market. You might also consider these generous gift ideas:
Top Travel Fashion for All

When it comes to travel fashion, functional is the key word. These unisex fashions deserve a spot in any suitcase.
Under $25
Hide your valuables in style with the TUPARKA Infinity Scarf with Hidden Zipper Pocket. It has a hidden zipper pocket to store cash or your phone close to you in an inconspicuous way. Some more fashionable travel must-haves for less than $25 include:
$25 to $100
Sunglasses are an essential accessory while traveling, but taking your best pair abroad or on a rough-it trip isn't always wise. Instead, the Foldies Classic Polarized Folding Sunglasses are a compact alternative. Stylish travelers might also like these other gift choices in this budget range:
$100+
Forget the luggage. With the SCOTTeVEST Tropiformer Jacket, you're basically a walking suitcase with 22 pockets to store essentials safely. If the weather warms up, this jacket can turn into a vest too. Other gift ideas include:
Ideal Wallets and Safes for Traveling

A secure travel wallet allows travelers to explore new areas without worrying about their valuables being lost or stolen, while a travel safe will keep things secure back at the hotel or vacation rental. Both make thoughtful gifts for those who regularly travel internationally.
Under $25
A wallet you can wear on your body and underneath your clothing is ideal for navigating crowded airports and unfamiliar areas. The Lewis N. Clark RFID Blocking Stash Neck Wallet, Travel Pouch + Passport Holder is not bulky and has several compartments for all of your paperwork and finances. Here are some more travel wallets for less than $25:
$25 to $100
As seen on the popular  TV show Shark Tank, the Flexsafe by AquaVault is water and slash-resistant. Plus, it can lock to your beach chair or on your hotel room closet hanging bar. A few other good choices for less than $100 are:
Fun Gifts for the Travel Lover

These miscellaneous gifts might not be as handy as a suitcase that can fold down to the size of a walnut, but they'll win any travel lover's heart.
Under $25
Don't underestimate the value of a great travel neck pillow. The MLVOC Travel Pillow 100% Pure Memory Foam will make any in-flight entertainment or long-winded story on a road trip with friends more comfortable.
And if you don't love this option, we've covered even more travel neck pillows for those on a budget. You could also try these under-$25 options:
$25 to $100
There's nothing like enjoying a handcrafted drink 31,000 feet in the air. The Carry on Cocktail Kit is TSA approved and has enough ingredients to make two cocktails wherever you are. Other fun gift choices in this budget range include:
$100+
Inspire the traveler in your life to take an exotic trip by giving them a taste of the land. The Universal Yums gift subscription gives a detailed box of snacks and treats from one country each month, as well as interesting travel information. You might also consider:
---
Looking for the best deal on travel gifts for 2019? Set a Deal Alert and let us do the leg work for you. You will get instant notifications when a great gift item goes on sale.
---
ncKxk_Yhu_A
Our editors strive to ensure that the information in this article is accurate as of the date published, but please keep in mind that offers can change. We encourage you to verify all terms and conditions of any product before you apply.