6 Travel Subscription Services that Could Save You a Ton of Money
Sign up today and start saving.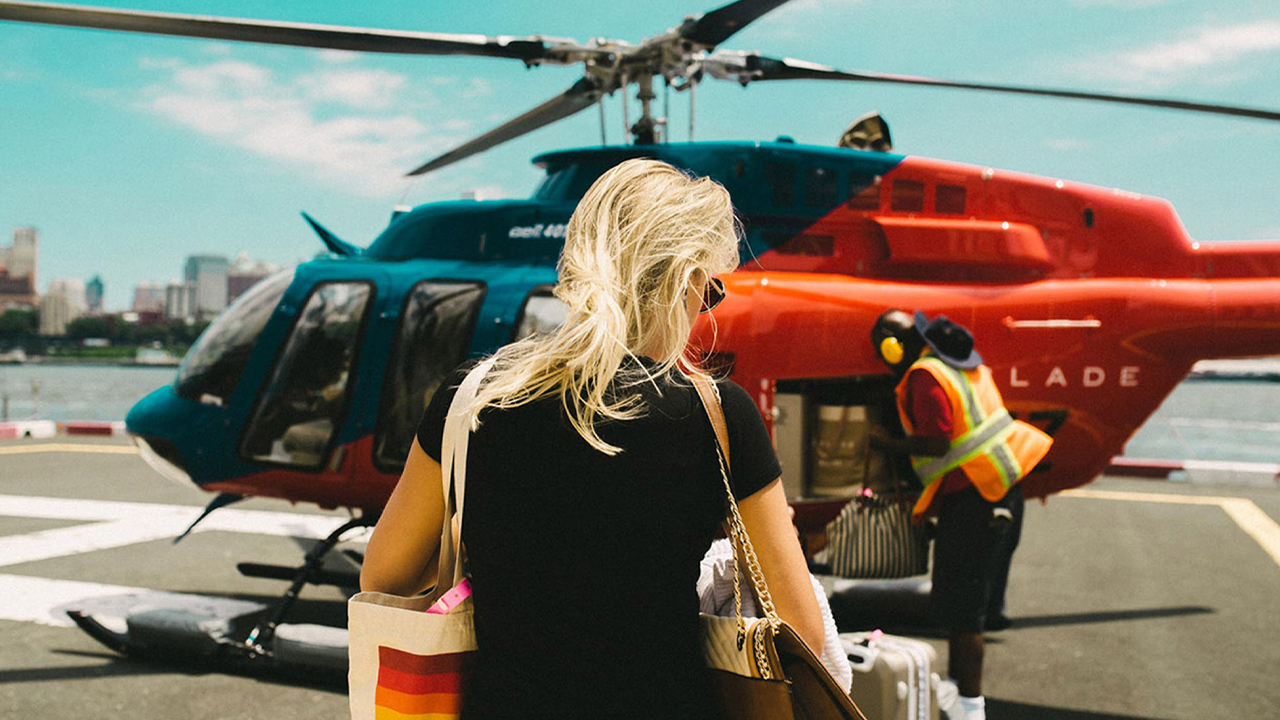 Even if you're budget-conscious, travel expenses rack up quickly and some can be completely out of your control. For instance, costly roaming charges for your phone are probably the last thing you're thinking about when planning a trip. And you can't blame yourself for surge pricing on a ridesharing app. Either way, it all adds up and you could end up with a shocking total at the end of your adventure.
A great way to avoid any surprising credit card statements is to sign up for travel subscription services that save you money upfront.
Our 6 Favorite Travel Subscription Services
1. Inspirato

"Look. Book. Stay. Repeat." That's the Inspirato motto, and the subscription service offers exactly that. Passes start at $2,500 per month and with the membership, pass holders are able to choose from more than 60,000 five-star hotels, experiences and luxury cruises.
The monthly fee is inclusive for all nightly rates, taxes and fees, and the best part is there's no limit on the amount of trips you can take. If you want to go on an unbelievable South African safari, a scenic cruise along France's Seine river and more all in the same month, Inspirato can make that happen for you.
Note, you are responsible for all airline tickets, rental cars, food, activities and other trip add-ons. Regardless, since one night on these luxury getaways is valued at thousands of dollars, you'll quickly make up the price of the membership. That said, the starting price is relatively high, so this service is really only ideal for certain types of travelers.
2. Blade Plus

If there's a way to get to and from the airport in minutes, wouldn't it be wise to take it? Blade gets passengers to LAX and all the major New York City airports via helicopter in record time for $195 a person. Considering how car service, taxis or ridesharing apps can cost nearly $100 a ride, the view from the sky might be worth the extra $95. Plus, shaving at least an hour off your schedule is priceless.
For travelers committed to the idea, there's an annual Blade Airport Pass for $295 which saves you $50 per helicopter ride knocking the fare down to $145. It also includes $25 off one companion seat as long, as you're both coming from the same flight, and a dedicated specialist 24/7. All in all, the pass pays for itself if you use it more than six times in one year.
If you travel more than that, Blade offers a Plus Pass. With the Plus option, you'll get benefits such as $100 off each ride within 12 months of purchase, cutting costs down to $95, $50 off with a friend and of course, a specialist available 24/7.
On top of that, Blade noted most companies have a limit of $95 for airport transportation, making the luxe ride corporate expense friendly. It's efficient in cost and time, while allowing you to get to the terminal in style. Now that's a win-win.
3. Priority Pass

Not only do airport lounges have free WiFi, but the space is your chance to get away from crowded gates and overpriced food and drinks. With Priority Pass, fliers can escape for as little as $99 a year, which keeps the entrance fee at over 1,300 participating locations worldwide to $32 for members.
The next tier up is the Standard Plus annual package at $299 that comes with 10 free visits for members and lowers entrance fees to $32 on each subsequent visit. And for $429 annually you can go for the Prestige option, which makes all member visits free. All guests continue to be $32 each for each membership.
Getting into a United Club lounge is $59 and a proper meal at an airport restaurant can cost more than $32, ultimately proving there's plenty of savings behind every Priority Pass membership. Still, most frequent fliers likely receive free lounge access depending on their status, but it becomes valuable for the times you're not traveling with your go-to airline.
RELATED: How to Book Actually Affordable Last-Minute Travel and Hotel Deals
4. Lyft Pink

$19.99 a month is a small price to pay to get 15% off all car rides through Lyft Pink. Whether you're traveling or hailing a ride to work, you could end up with around $45 in monthly savings if you're averaging $10 per day on Lyfts.
A few other perks of the subscription includes three free 30-minute bike or scooter rides in select cities, priority airport pickups, surprise offers and relaxed cancellations.
5. iPass

The iPass Mobile network allows customers to customize their plans, but there's an unlimited deal for $40. It includes unlimited stateside talk, data and text along with 10GB of international high-speed 4G LTE roaming.
Carriers like T-Mobile and Sprint provide slower 2G and 3G connections in most countries worldwide with similarly priced monthly bundles. Sadly, that's hardly fast enough to load a webpage most of the time.
Verizon, on the other hand, has a hefty $10 a day TravelPass for roaming overseas. While that lets you use all the data you want, 10GB with iPass should be more than enough for getting around with Google Maps and posting on Instagram.
6. Uber Ride Pass

Uber's monthly subscription is $24.99 and perhaps the most useful part of the service is the price protection component, which eliminates surge pricing from your account.
For a limited time, it boasts complimentary JUMP bikes and scooter rides for up to 30 minutes a day when available. Stop overpaying for rides and opt for this in the app.
RELATED: 10 Cities Where It's Actually Cheaper to Get a Taxi Over Uber
Are These Subscriptions Worth It?
While this all sounds like a relief to your wallet, the important thing to remember is these services are only worth it if you have several getaways on the books. Paying every month for something isn't cost-effective if you're just using it once in a while. But for those of you with the travel bug, check out some these services for your on-the-go lifestyle.
And don't forget to set a Deal Alert with us to stay up-to-date on the latest travel news and discounts.
---
UP NEXT:
8 Loyalty Programs that Offer Once-in-a-Lifetime Experiences
Our editors strive to ensure that the information in this article is accurate as of the date published, but please keep in mind that offers can change. We encourage you to verify all terms and conditions of any product before you apply.