Don't Die of Thirst: Enjoy These Deals on Travel Water Bottles Instead
Stay hydrated, homies.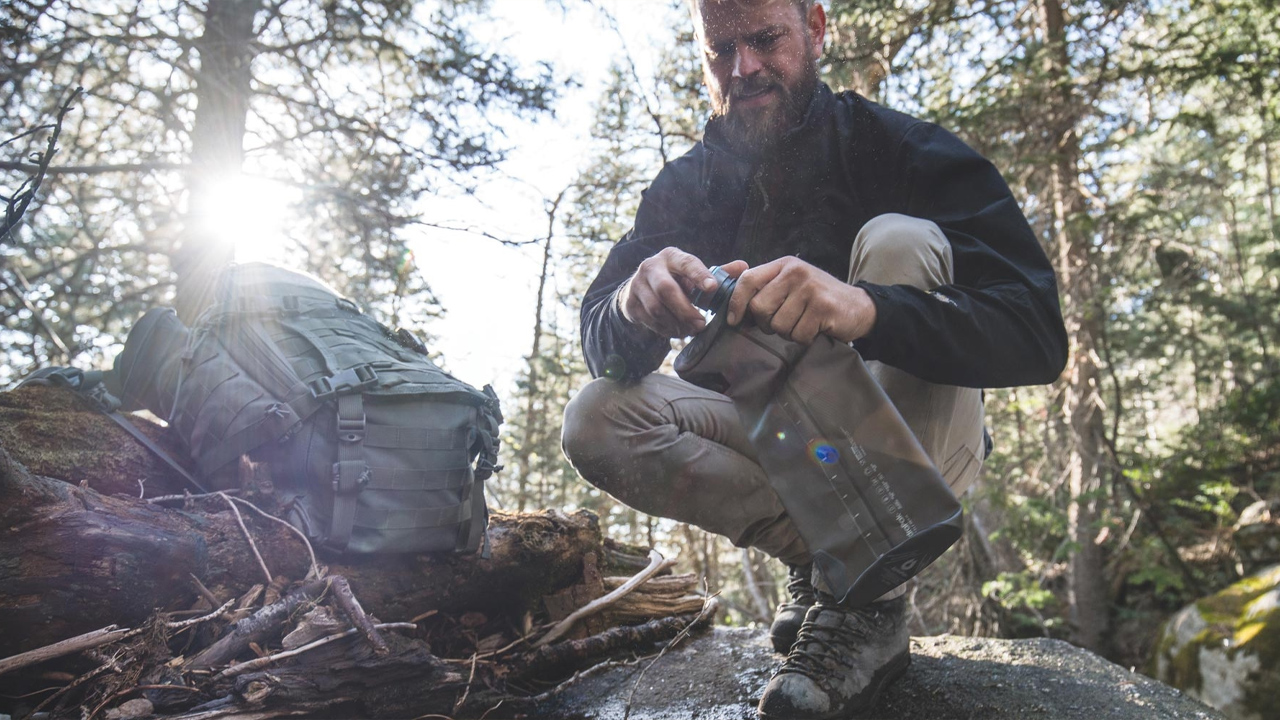 Like any other subculture, camping and traveling circles can fall prey to elitism and arbitrary brand loyalty. You're not a real outdoorsman if you don't have this $200 multi-tool, and you may as well book a hotel if you aren't willing to spring for the sleeping pad that costs half your paycheck.
Are they right? The more important question is: who cares? As long as your gear works for you, that's what matters. And ultimately, there's one thing that no traveler can live without: a trusty water bottle to keep yourself hydrated on your journey.
The right bottle for you depends on your budget, preferences and style of travel. From the casual camper to the mountain climber and all those in between, you can hydrate in style without blowing your budget.
Best Deals and Discounts on Travel Mugs and Water Bottles
1. Contigo 24 oz. SNAPSEAL Byron Stainless Steel Travel Mug for $8.09, Down from $8.99

As far as hot beverage containers go, the Contigo SNAPSEAL is one of the highest quality budget options. Most users agree that this travel mug is durable and has longevity. Slickdealer ahgoo says that it's leak proof and will keep coffee hot for four hours. User pandoori waited for this particular mug to go back on sale because they knew from a year of experience that it was able to survive heavy daily use.
Slickdeals member Duhdonutman claims that the paint can be a bit flaky, and it should probably be hand-washed, but if you like to live rugged, this probably won't bother you. As a bonus, if you buy this mug at Target with a RedCard, you can get 5% off and free shipping.
2. YETI Rambler Bottle, 64 oz., Stainless Steel for $39.99, Down from $49.99

While not the cheapest option on our list, this deal offers a remarkably good price on a trusted high-end brand. The 64 oz. YETI Rambler will run you $69.99 on the YETI website and $49.99 on Amazon, so this $39.99 deal from Sierra is the best around.
If you're hard on your travel gear, this might be the bottle for you. According to YETI, this stainless steel bottle will never rust or corrode. The leak-proof TripleHaul cap provides protection and insulation to keep your water cold and your pack dry.
Slickdealer R3TRIBUTION confirms that they are insulated well enough to keep water ice-cold for several hours in 100-degree weather, but warns that the large bottle does not pour gracefully if you plan to use it as a growler.
3. Nalgene HDPE 32 oz. Wide Mouth BPA-Free Water Bottle for $5.99, Down from $7.99

Nalgenes might be so 2005, but this is the lowest price we've seen on the HDPE bottles. Made of super light and semi-flexible plastic, the Nalgene HDPE Wide Mouth water bottle is great for a traveler who prefers to pack light.
Despite not being insulated like some of the other bottles on the list, this one still holds its own when keeping hot beverages hot and cold beverages cold. It doesn't seem like you should be able to put boiling water into a soft plastic container, but HDPE is rated up to 248 degrees Fahrenheit.
4. Contigo 24 oz. Jackson Reusable Water Bottle for $5.39, Down from $9.99

If insulation isn't a priority for you, the Contigo Jackson Reusable water bottle is one of the cheapest — but still high-quality — options available. If you spend a lot of time climbing, rowing boats or doing other tasks that involve using your hands, the lid opens with the press of a button. You can use one hand to do that and keep the other at the task at… hand. It also comes with a handy ring that can be used to carry or clip onto your bag.
This deal is only good for the Grayed Jade color — other options will cost $9 or more. As a bonus, Contigo bottles are backed by a lifetime warranty.
5. EcoVessel – Port 10.4 oz. Thermal Tumbler, Gold Dust for $15.99, Down from $19.99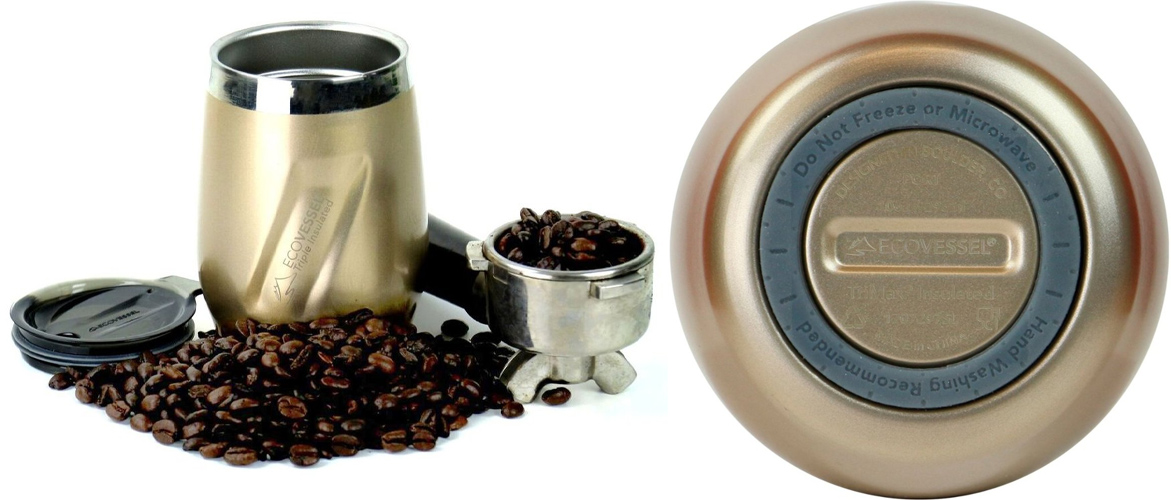 Regrettably, it's impractical to bring glass stemware on a camping trip. However, some of us are simply too classy to sip from flasks and canteens like ruffians. If that sounds like you, the wine glass-shaped EcoVessel is here to help.
Like the other insulated options, it comes equipped with triple insulated walls to keep your drinks at the ideal temperature. You don't have to drink wine out of it, but most reviewers on the Best Buy site said it was perfect for that purpose.
We saw the Gray Smoke version of this tumbler recently priced as low as $5, so keep an eye out for more price changes.
6. RTIC Bulk Water Bottles up to 40% Off

If you need a case of 24 water bottles at a decent wholesale cost, it's worth checking out RTIC. Scout leaders, summer camps, and parents to many children could all benefit from this bulk buying option. Depending on the color (there are many!) or style, you ultimately spend $7 to $8 per water bottle.
While RTIC isn't a widely known brand, its bottles boast most of the same credentials as the other insulated options. They are vacuum insulated for both hot and cold beverages, and they are made of stainless steel. You do have the option to buy individual bottles for $10 to $11, but bear in mind that shipping for orders of $35 or more is free.
7. S'ip by S'well 16.7 oz. Thermal Cup for $9.99, Down from $24.99

The S'ip costs $19.99 on most other sites, which makes Best Buy's full price unusually high. However, the current deal is the lowest price we have seen for the 16.7 oz. bottle, and it's not the only time we've seen the price drop.
This cup offers most of the standard fare you'd expect from an insulated tumbler, but what sets the S'ip apart from the others is the soft matte finish that prevents condensation, making it easier to grip. That function combined with the reduced chance of flaking paint might make this a good rough and tumble road mug.
8. CamelBak Octane 16X Hydration Pack for $59.99, Down from $120

You're right, this is not a bottle. However, it pays to get past the strict definition of what a water bottle is, and is not, so you can appreciate the steep discount this 100 oz. CamelBak enjoys during CamelBak's end of season sale.
Reflective high-vis stripes and ultralight material are invaluable assets to night bikers and hikers. And this model introduces a new on/off function, which prevents the valve from leaking. Get this one soon, because the deal is only good while supplies last.
9. Arrow H2O On the Go Bottle for $3.97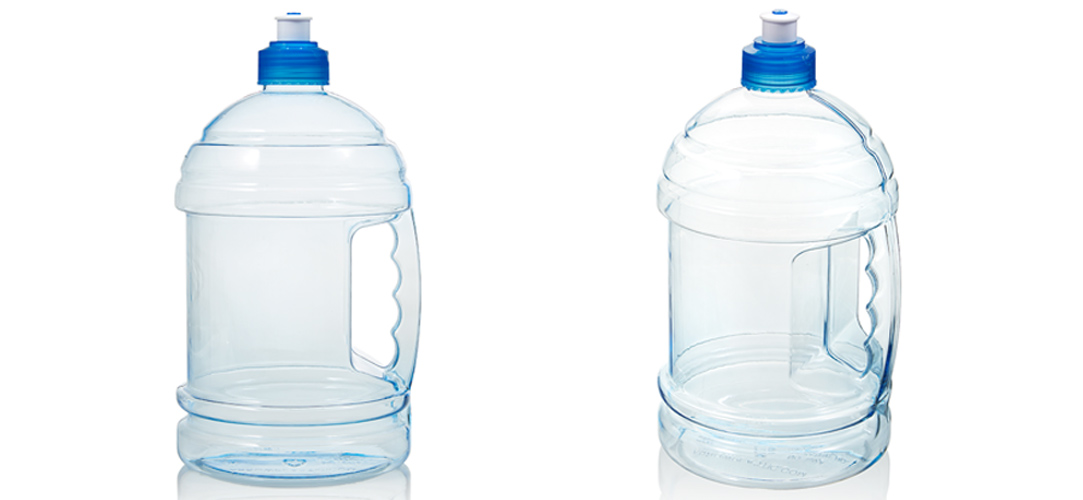 Some of us like to be frugal about the mundane so we can spend big on all of the cool camping stuff. And there's nothing wrong with that. If you want a big water jug with no frills and an ergonomic handle, you can get the Arrow H2O On the Go for less than $4 at Walmart.
Just keep in mind that they aren't particularly sturdy, so don't expect for it to be a long term investment.
10. HydraPak Seeker 2L Collapsible Water Container for $20

If you expect to be out in the wild for many hours, it would behoove you to bring an extra supply of potable water. The HydraPak Seeker holds up to two liters of water when full, and collapses down into practically nothing when not in use. It retains cold and heat, and is flexible and abrasion-resistant.
The HydraPak Seeker is protected by a lifetime guarantee. And if you spend $50 or more at REI, you can get free shipping.
---
Don't see your particular style of water bottle here, or can't currently afford your ideal travel companion? We've got you covered. Set up a Deal Alert and we'll let you know when it goes on sale within your price range.
---
2JsJkzL3GsY