How to Get the Best Cruise, Hotel and Tour Discounts for Solo Travelers
Skip town and be someone else for a while.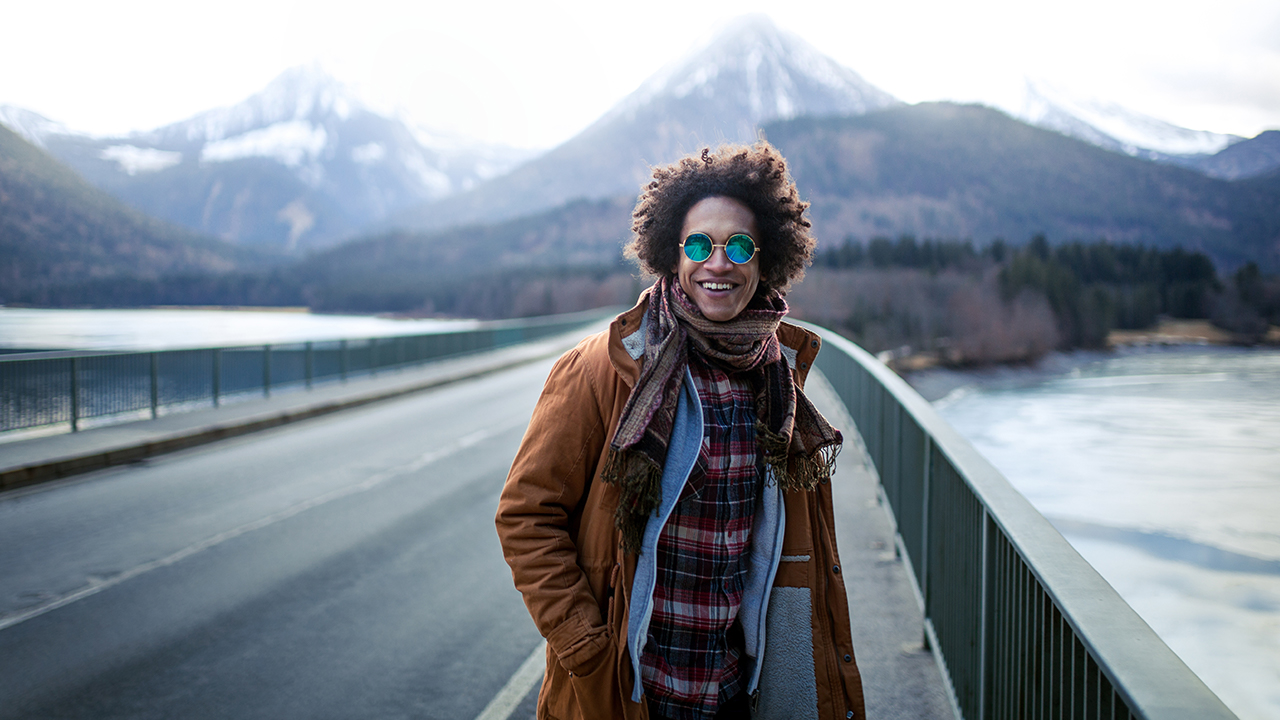 There's no shame in traveling alone. Some of us want to immerse ourselves fully in the culture of our destination without being weighed down by the needs and whims of our travel companions. Others may have simply grown tired of waiting around for their friends to get their lives together and buy the ticket. Heck, maybe you're explicitly trying to get away from the people you know. We won't judge.
No matter your motive, one of the major drawbacks to traveling alone is not having someone to share the expenses with. Hotel rooms, food and transportation can get expensive fast, and that's not even considering the cost of cultural enrichment and entertainment.
Luckily, there are quite a few discounts available for solo travelers if you know where to look. And many of these booking sites waive the dreaded "single supplement," the charge incurred by resorts and cruise liners to make up for the loss incurred by a double room occupied by only one person.

Hotels
HotelTonight
Best For: Last-minute travel
Much of the best (and most urgently needed) last-minute travel happens solo. All you have to do is pack a bag and leave; no one is holding you back.
HotelTonight's entire focus is discounted day-of bookings, but you are still allowed to stay for multiple nights. The shortlist of available hotels resets every day at noon, and gives users the chance to select rooms by fanciness tier — basic, solid, luxe, etc.
We've seen discounts as high as 70% off, but realistically you'll save somewhere around 25%. Because the HotelTonight list is curated, this site is good for guaranteed higher-quality bookings at the potential cost of wide selection. If you're just trying to skip town and live deliciously, though, that probably doesn't matter much to you.
Hipmunk
Best For: New, nervous and knowledge-thirsty travelers
Hipmunk is ideal for Type A travelers who need to know every last honest detail about where they're staying. Each listing lays out user-submitted data on the fees, deposits, check-in information, price comparisons, "vibes" and tons of other considerations before you enter any of your credit card information.
If you've ever been blindsided by hidden fine print during or after checkout, this site will ease your mind. Hipmunk generally doesn't offer special deals of its own, but it aggregates deals from other services and price matches or slightly undercuts them. This works out especially well for solo travelers, as it compiles hostels, group houses and private rooms from Airbnb.

Cruises
Uniworld
Best For: Those looking for a discounted luxury experience
While it hasn't released all of its 2020 offerings yet, Uniworld has a dedicated section of solo traveler deals that reduce or waive the cost of the single supplement.
Some examples of current promotions include an eight-day ship tour through Paris, a tour of holiday markets in Budapest and Passau and a similar cruise through Hungary from Christmas through New Years.
Vantage
Best For: Solo travelers looking to make friends
Lauded as the winner of three different Solo Travelers Choice Awards, a lot of Vantage is catered towards the solo traveler. Single supplements are waived or reduced on the majority of Vantage cruises, and they even offer specially designed solo cabins.
There are a lot of social components, such as the popular Solo Connection mixer, so this might not be the cruise for you if you prefer to keep to yourself. If you're set on making friends, however, there will be 16 solo-only departures in 2020.

Tours
Peek
Best For: Those looking to try something unusual
This app prides itself on providing tours and experiences that might be considered unusual by most. It's a great option for the solo traveler who would not attend the "70 Minute Kitten Extravaganza" were they not alone.
Some popular options include a two hour off-road Jeep tour in San Diego and a swimming pig tour in the Bahamas. The tour operators are locals experienced in providing travel experiences. As a bonus, Peek allows flexible cancellation within 24 hours with no extra charge.
EatWith
Best For: The hungry, adventurous and indecisive
EatWith, the Airbnb of local grub, was founded by two former solo travelers who wanted to offer an authentic culinary experience for travelers. The options available range from a home-cooked meal lovingly crafted by a local to a five-star restaurant spread (also lovingly crafted by a local).
You have the option to join in on individual meals and create your own little food tour, but some of the organized tours currently on offer are pretty exciting. For example, you can go on a small-group gelato and espresso tasting cultural tour through Rome for $61.
With these booking sites, you can now plan your solo travels with confidence and clarity. And while we can't decide where you will go on your next adventure, at least you'll know that you got the best possible deal.
---
And remember, you can always set a Deal Alert with us to find the latest news on flight, hotel and travel deals.
UP NEXT:
Our editors strive to ensure that the information in this article is accurate as of the date published, but please keep in mind that offers can change. We encourage you to verify all terms and conditions of any product before you apply.