How to Choose the Perfect Bluetooth Earbuds – Our Top Picks for 2020
With our help, you can bring home a quality pair of wireless earbuds for as little as $30.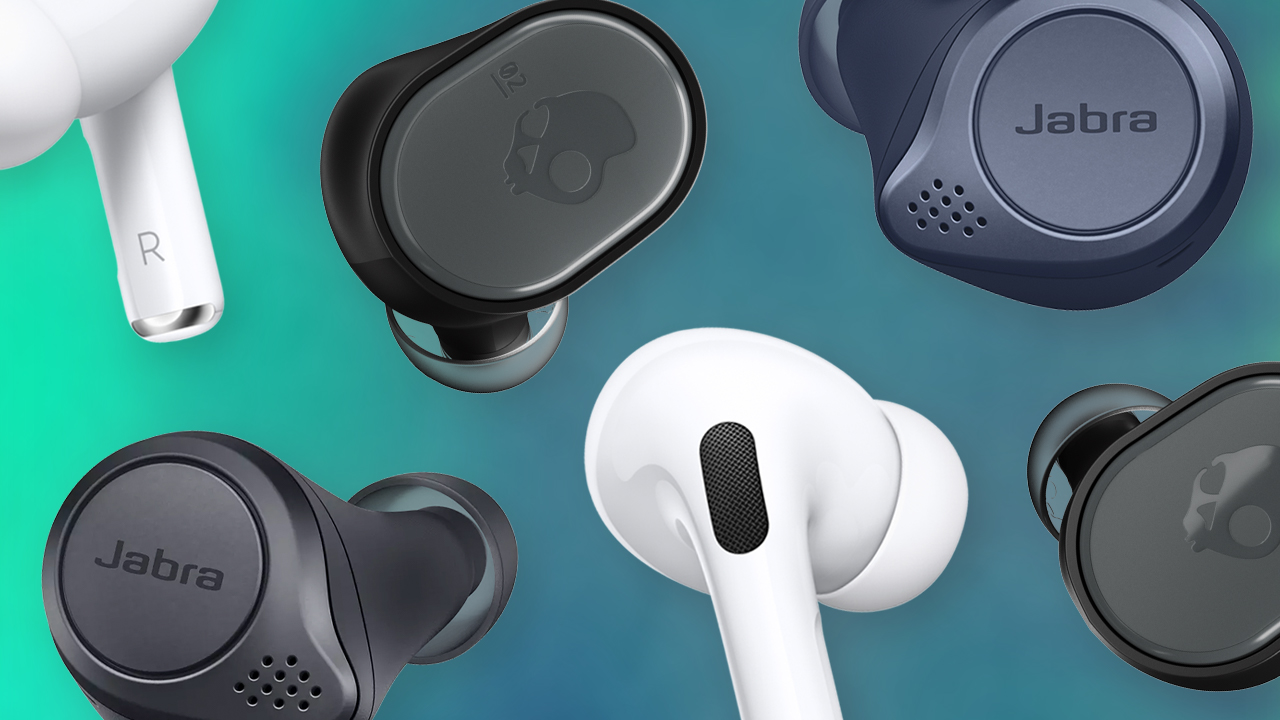 When it comes to convenience, nothing beats a pair of earbuds. They fit snugly in your ears, remain mostly discrete and are small enough to pop in your pocket or bag when you're on the go. While you may still opt for your trusty over-ear headphones at home, they tend to be large, bulky and frankly kind of an annoyance while you're on the go.
Check Current Headphones Offers on Slickdeals
Having access to a pair of great headphones and an equally nice set of wireless earbuds is the perfect harmony for personal audio. With that said, the features you need in good earbuds are a bit different than what you'd look for in a standard pair of headphones.
We're taking a look at some of the most important features to consider when shopping for earbuds, then offering our thoughts on some of the best earbuds on the market today.
What to Consider When Shopping for Wireless Earbuds
Battery Life
Most good wireless earbuds now come standard with charging cases to keep the battery topped off. Even earbuds in the $50 range have this, so there's no excuse for anything less. Expect to have a listening time of at least four hours on the buds themselves, and a much longer total time with the case.
Keep in mind that if you plan to use your headphones for long stretches of time, wireless earbuds may not be the right choice. While all the earbuds we recommend will hold a charge through everyday activities like commuting or exercising, if you're hoping to watch back-to-back movies on an international flight, you'll need to take a break to recharge. 
Comfort
All features and audio quality aside, you'll ultimately have to let your ears decide if a particular set of earbuds are comfortable. Because ear shape and comfort level vary wildly, companies usually include a set of rubber plugs that help you find a customized fit, but they're not perfect. Overall shape and size of the earbuds will matter. If you're not comfortable, no amount of audio perfection will compensate.
Noise Cancellation
Because earbuds go into your ear canals, they're not as susceptible to outside sound interference as normal headphones. We find active noise cancellation is great on flights and crowded areas, but generally consider it an "extra" feature for earbuds. For most buyers, it shouldn't be a deal-breaker if your earbuds don't have it.
Recommended Bluetooth Earbuds
Best All-Around Bluetooth Earbuds: Jabra Elite 75t

Retail Price: $179 | Lowest Recent Sale Price: $108
When it comes to Bluetooth earbuds that work with any mobile phone, the Jabra Elite models have always been our go-tos.
If you're looking for Bluetooth earbuds with high marks in all the important categories, get the Elite 75t. They're designed to stay comfortably in your ears, they can play music for up to 7 hours without needing to charge, and they sound great with all genres of music. Jabra's mobile app also lets you customize the audio to taste with a 5-band equalizer, which works really well. 
You're getting the same great customizable fit, sound and battery life, and all for $179. For the best all around earbuds under $200 — and even over — the Elite 75t are it. The only drawback to these earbuds is they aren't waterproof. 
Best Bluetooth Earbuds for Workouts: Jabra Elite Active 75t

Retail Price: $179 | Lowest Recent Sale Price: N/A (released Dec. 2019)
Anyone who works out on a regular basis will want to take a serious look at Jabra's Elite Active 75t. 
Designed to hold fast while the user is in motion, these earbuds are meant to stay in your ears no matter what you're doing. And in this regard, they're not going to fail you. Jam them into your ear holes and be confident they'll still be there after you burn your calories. Best of all, they're waterproof.
When it comes to sound, the Elite Active 75t doesn't let you down either. Music sounds great and packs all the bass and warmth you'd want. In fact, the Elite Active 75t can handle all genres of music, movies and even games.
These earbuds' battery life is also excellent. Put to its paces, the Elite Active 75t can go for almost two weeks without having to be recharged. The buds themselves can play for nearly seven hours, which is tremendous performance. There's no wireless charging for the case, but when you can keep jamming for as long as the Elite Active 75t does, occasionally attaching a cable is a minor quip.
Best Bluetooth Earbuds for iPhone Users: Apple AirPods Pro

Retail Price: $250 | Lowest Recent Sale Price: $235
If you're rocking an iPhone, you probably already have a good idea of which wireless earbuds you need: Apple's own AirPods Pro. Seriously, these earbuds work so well, they should be a serious contender for anyone with a compatible device. 
Take AirPods Pro out of the box, open the lid next to your iPhone and boom, you're connected and ready for some sweet music. Apple has always been the best at making all its products work seamlessly together. And the AirPods Pro are no exception. You can even seamlessly transfer the connection between all of your Apple devices. As long as you're paired to one Apple device, it'll show up as usable on any other Apple device you own. 
The AirPods Pro sound better than the original AirPods, but they aren't the best-sounding wireless earbuds ever. If the original AirPods are your benchmark, you'll hear a serious improvement. Apple's tuned the sound signature to be more well-rounded, but a lot of the enhancements comes from the fact that they now stick straight into your ears.
The AirPods Pro mark Apple's first foray into the world of active noise cancellation, and the feature works pretty well. Apple allows listeners to toggle between two modes: total noise cancellation and audio passthrough, which uses the microphones built into the AirPods Pros to boost outside sound. The effect is quite pleasing and makes you feel like you're not wearing anything.
Related: Moving From Good to Great: Apple's AirPods Pro Deliver in Ways Normal AirPods Never Could
At $250, the AirPods Pro are the most premium option on this list. Depending on what features you care about most, you may actually prefer one of the other options; but Apple still rules the day when it comes to seamless simplicity. If you're already a fan of the Apple ecosystem, you know how magical it is to add a new compatible product to your setup.
Best Budget Bluetooth Earbuds: Skullcandy Sesh

Retail Price: $59.99 | Lowest Recent Sale Price: $29.99
Contrary to popular belief, you don't have to spend more than $100 to get a great pair of Bluetooth earbuds. If you've got $60 (or less during sale times) in your wallet, the Skullcandy Sesh will deliver the goods.
Skullcandy did an excellent job designing the Sesh earbuds. They fit comfortably in most ears and are even water-resistant. There are no flourishes with the Sesh. You won't get customizable EQ, active noise cancellation or amazing battery life, but the specs still manage to exceed expectations, given the price. 
The best feature of the Sesh isn't actually related to hardware at all, though. Skullcandy provides a nice two-year warranty with its Fearless Use Promise. This allows you to get a complete replacement for whatever the cost is of the broken part. If you break or lose one of the earbuds, a full replacement set will cost you $15. If you break or lose the battery case, it'll be $20. Skullcandy's warranty program is unlike anything else we've seen and makes the Sesh an amazing option for those on a budget. 
---
Make sure you don't miss a deal on your next set of wireless earbuds by setting a Deal Alert. We'll let you know as soon as a new offer is posted. And find all the current earbud offers on our Headphone Deals page.
Up Next:
Our editors strive to ensure that the information in this article is accurate as of the date published, but please keep in mind that offers can change. We encourage you to verify all terms and conditions of any product before you apply.