Here's How You Can Get a Year of Xbox Live Gold for Under $45
This discount won't stick around forever, so grab it while you can!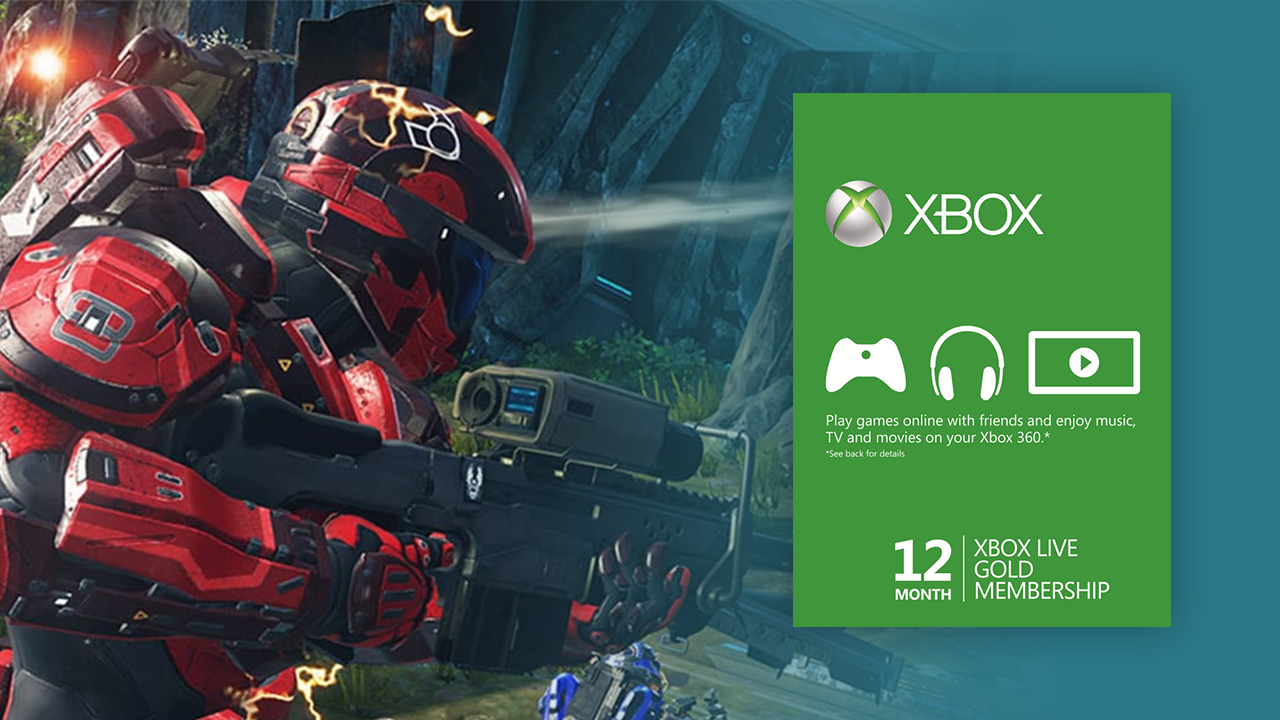 CDKeys is currently offering 12-Month Brazilian Xbox Live Gold codes for $42.59, or roughly $18 off the retail price. While technically, you need to be in Brazil to redeem these codes, Slickdeals users are reporting it's incredibly easy to apply them to American Xbox Live accounts without leaving your house (let alone the U.S.).
How to Activate Brazil Xbox Live Codes in the US
Sign up for the VPN client of your choice. Here are our favorites, but any service that offers Brazilian servers will work.
Connect to the VPN, and choose a server location in Brazil.
Sign onto your Xbox Live Account on the same device that's connected to your VPN, then redeem the code.
Related: The Best Current Discounts on VPN Services
Many of the VPNs we recommend offer limited-time money-back guarantees, so if you only want to use your VPN once, you can theoretically do so without paying for it. However, there are plenty of other reasons for keeping your VPN subscription active, such as watching all the Studio Ghibli movies on Netflix.
If that sounds like too much work, you can always purchase a 12-month subscription to Xbox Live Gold for the standard price of $59.99. Be sure to check back regularly, because CDKeys will sometimes take as much as 30% off of 12-month Xbox Live Gold subscriptions.
As an added bonus, Microsoft is currently running a promotion that allows you to upgrade from Gold to Game Pass Ultimate for $1. Any Xbox Live Gold account that doesn't currently have Game Pass qualifies, and you can upgrade up to three years of Xbox Live Gold with this deal.
Upgrade to Game Pass Ultimate for $1
If you want to learn more about Game Pass Ultimate, check out our guide with all the best current deals.
Special thanks to Slickdeals user BurtB3655 for sharing the original CDKey deal with our community.
Frequently Asked Questions About Xbox Live Gold
How Much Does Xbox Live Gold Cost?
Xbox Live Gold prices start at $9.99/month for monthly subscriptions, but there are significant discounts for users who pay upfront for longer subscriptions.
A 3-month subscription retails at $24.99, which is about a 16% discount from the monthly payment price. If you're looking for the ultimate bang for your buck, you can get a year of Xbox Live Gold for $59.99 if you pay upfront. That's a whopping 50% discount from the typical month-to-month payment option.
What do You get with Xbox Live Gold?
Xbox Live Gold gives you full access to the online Xbox experience. With Gold, you'll be able to play online multiplayer games with other Xbox Live Gold members (and PC gamers for select titles). Gold also gives you access to cloud save storage (allowing you to play a single save file across multiple consoles).
When it comes to game discounts, Gold members have access to all sorts of exclusive deals in the Xbox Store. This includes discounts of up to 50% on games (Gold members often save 10% extra over the sale price) and access to exclusive sales at various points throughout the year.
Finally, Gold members get to enjoy Games with Gold, a program that offers users two free Xbox 360 and two free Xbox One games every month.
What is Games with Gold?
If you're already an Xbox Live Gold member, you should really be participating in the Games for Gold program. Every month, Xbox releases four games (two Xbox 360 titles and two Xbox One titles) Xbox Live Gold members can download for free.
While you need to maintain a Gold subscription to access the Xbox One games, it's a well-kept secret that you get to keep any 360 Games with Gold titles forever, even if you revert back to the free version of Xbox Live.
What is the Difference Between Xbox Live Silver and Gold?
Formerly known as Xbox Live Silver, the free service is now simply called Xbox Live, and it's the most basic tier of Xbox Live membership. While free, Xbox Live has far fewer features than Xbox Live Gold.
Xbox Live allows you to access some of the online features of the Xbox consoles. With Xbox Live, you can access the Xbox Store to buy and download games, apps, movies, TV shows, music and more. Xbox Live also lets you play media that you purchased online from the Xbox Store.
Thankfully, you're able to stream media from Netflix, Hulu and similar services with a free Xbox Live account. And while you technically need Xbox Live Gold to create new Cloud Saves, you're able to access Xbox 360 saves you've already uploaded to the Cloud at any time.
Can You Play Online Without Xbox Live Gold?
Sadly, an Xbox Live Gold membership is required to engage in the vast majority of multiplayer games. Some games require you to own an Xbox Live Gold subscription to play them at all even if you don't take advantage of multiplayer features. Xbox Live Gold is pretty much a necessity if you're an avid Xbox gamer, but there are always ways to save on subscriptions.
How to Get Free Xbox Live Gold
Xbox Live Gold isn't free, but you can score the occasional free trial if you look in the right places. Some games include free Xbox Live Gold trial memberships with purchase although these trials rarely exceed two weeks. Free Xbox Live Gold memberships are often included with Xbox console bundles as well, but buying a brand new Xbox just for the free trial membership probably isn't the best use of your money.
Another way to score a (technical) discount on Xbox Live Gold is to wait until a sale to subscribe. Since Gold members often save an additional 10% off the sale price, the cost of a 30-day Gold membership can quickly become negligible. If you're planning to buy $100+ worth of games, you can basically get a month of Gold for free, and you get to enjoy all the benefits listed above for the next 30 days.
Microsoft is wise to this savings strategy and often offers Gold subscriptions for $1 in the weeks leading up to major shopping events like Black Friday. In these cases, buying literally any game on sale will likely cover the cost of your Gold subscription.
If you're not ready to spring for an Xbox Live Gold membership today, be sure to set a Deal Alert so you don't miss it the next time memberships go on sale.
Xbox Deal Guides You Might Like
Our editors strive to ensure that the information in this article is accurate as of the date published, but please keep in mind that offers can change. We encourage you to verify all terms and conditions of any product before you apply.