Booking Travel Through a Third-Party Site Can be More Expensive Than it Looks
Always read the fine print.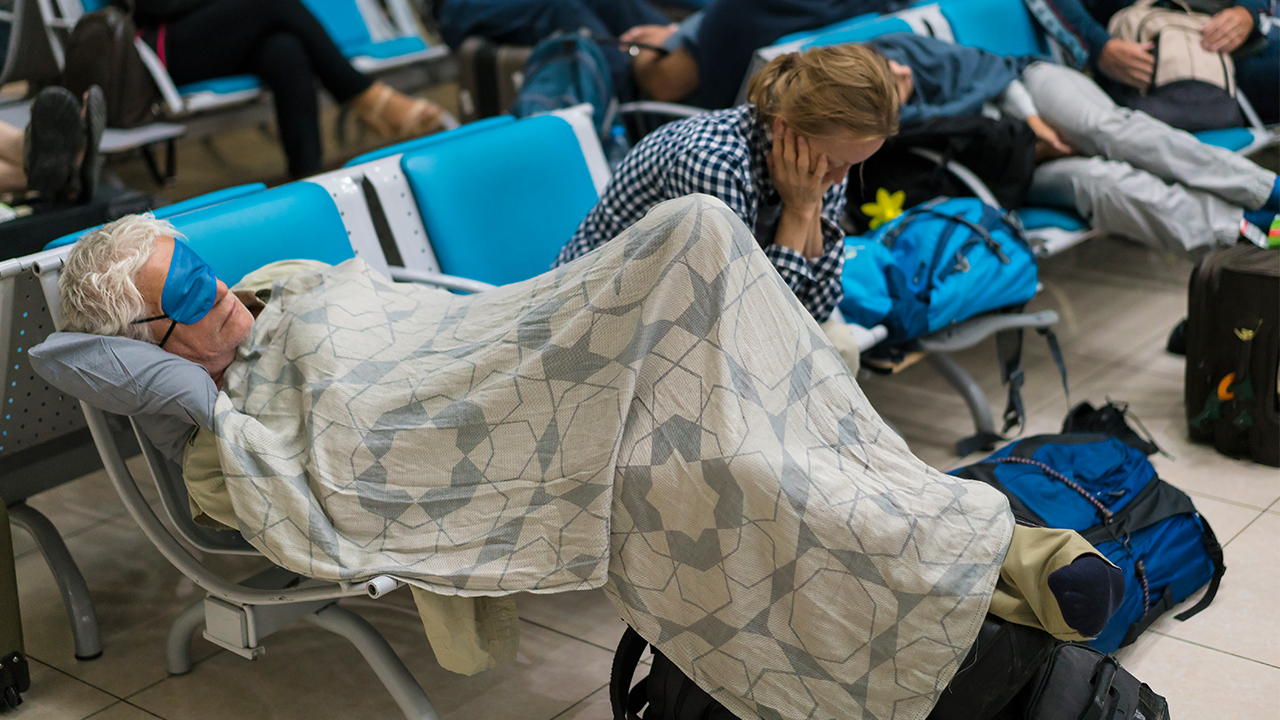 Finding the lowest price for flights and hotels is no easy feat, which is why many travelers rely on third-party sites like Kayak or Expedia to flag the top travel deals. If you nail down the cheapest promos for an upcoming trip, then what could go wrong?
In practice, there are plenty of ways these budget-friendly reservations can go awry — especially if your plans change. Whether it's time, money or both, opting for third-party assistance might end up costing you more than if you just booked directly with the airline or hotel to begin with.
With that in mind, we're taking a look at whether third-party sites are actually worth it, and what you can do to ensure your next trip goes off without a hitch.
Always Call to Confirm
Let's say you've found the perfect getaway at just the right price. You enter your payment information and it appears to go through. You even receive an email that your trip has been booked. Well, you're not off the hook quite yet. A reference number from a budget travel site is never enough. It's important to give the airline or hotel a direct call to confirm your reservation, otherwise, it's possible they never got it.
Recently, my boyfriend found a discounted international fare on FlightNetwork, but the airline couldn't find his ticket number or any record of his reservation when he arrived to the airport. He immediately switched on his roaming data and called the site. Not only were they unsympathetic to his situation, but the agent claimed FlightNetwork emailed him saying there were payment issues at the time of purchase resulting in the flight not being booked. (Note: There was absolutely no message indicating this in his inbox or spam folder.)
In the end, there was nothing he could do, as his flight was never actually purchased with the airline. Even though things ended up working out in his favor — the last-minute ticket he bought for the next day was cheaper than his original flight — it wasn't worth the stress or time he spent arguing with FlightNetwork's customer service.

If You Can't Check In, There's a Problem
Not being able to check into a flight ahead of time is a major red flag that a site may have cheated you. You guessed it, my boyfriend couldn't check in to his flight beforehand. I also had a friend who had trouble picking her seats prior to her departure, and when she got to the airport, she was told that Kayak actually sold her a ticket on standby.
You see, booking sites do everything they can to lower prices as much as possible. And unfortunately, it's easy to overlook the details of how they accomplish that. From standby tickets to basic economy fares that take away perks such as bonus miles, seat selection, checked bags and more, make sure to read through the fine print. Then, assess if it's less of a headache to pay a little extra in order to have a better overall experience directly with the airline.
Beware of Scams
Last year, travelers lost as much as $3,700 to fraudulent sites posing as Expedia. People were calling fake customer service numbers that advised them to purchase gift cards for refunds or to make changes to their trips. It's proof that online scammers exist, and going through verified company platforms is safer for your wallet.
That means you cannot rely on search engine results to give you an accurate customer service number. Type the website address in directly to ensure you're getting the correct information.

Budget More Time for Customer Service
If anything comes up, getting a hold of an actual person from a third-party site or app can take a long time. Sometimes the only way to contact customer service is via email, and a response could take days.
That isn't exactly ideal when you need help ASAP. However, if you work directly with a company, there are likely multiple methods of contact. And if you have high status with an airline or hotel, there may even be a separate line for you. If prompt and helpful customer service is a priority for you, direct booking is hands down the way to go.
Check the Limited Perks
This may be obvious, but remember to factor the lost loyalty program points and rewards into the overall cost of a third-party deal when booking. In many cases, those loyalty perks will not transfer.
For example, credit cards like the Citi Prestige only give customers a free hotel night if they reserve accommodations on the Citi ThankYou travel portal or the Citi Prestige Concierge. When it comes to flights, most sites will let passengers put in frequent flyer numbers, but depending on the fare type, you probably won't get additional bonus miles if the tickets were purchased elsewhere.

Refunds? Forget About It
You have to jump through an inordinate amount of hoops to get a refund or make changes to your initial reservation when dealing with a third-party site. Instead of simply working things out with the airline or hotel, you also need to settle things with the third-party seller. That often means you'll be paying fees for changing your itinerary to both the airline and the booking site.
Moreover, given the discounts, many sites have extremely strict policies that make it nearly impossible for anyone to request changes or get anything back for cancellations. Luckily, a number of sites, including Priceline, Expedia and Kayak, have a 24-hour policy that allows people to cancel or change their booking within that time frame.
And 24 hours is better than nothing, right? The takeaway is, you either have to be completely sure of your plans or consider grabbing travel insurance, which can possibly help make the refund process a little easier.
RELATED: Do You Actually Need Travel Insurance?
There May Be a Better Deal
It's a huge mistake to automatically assume third-party sites have the best deals. In fact, it's always worth checking costs directly with a company. Budget sites can't highlight flash deals that can be purchased with airline miles or hotel points.
Plus, to avoid the high third-party referral fees, companies tend to incentivize customers to book with them directly by adding bonuses, such as an extra percentage off, free breakfast and more. JetBlue also issues a $50 travel credit and a refund for the fare difference if you find a lower price on the same day you bought your flight through JetBlue.
Last, but certainly not least, to prevent customers from going through travel agents or other platforms, some airlines don't allow popular flight saver sites and apps to display their fares. This is why you rarely see affordable Southwest routes on Google Flights or Priceline, while Delta has restricted about 30 sites and apps from showcasing its flights. To guarantee the best possible deal, you truly have to do the leg work and compare all the different rates.
---
Regardless of where you book your next vacation, don't forget to check out our Travel Deals site for all the latest flight offers or set a Deal Alert for your airline or hotel of choice.
UP NEXT:
Our editors strive to ensure that the information in this article is accurate as of the date published, but please keep in mind that offers can change. We encourage you to verify all terms and conditions of any product before you apply.