Black Friday Store Closings and How a Thanksgiving Tradition Could Change
With no in-store mega sales planned, November's seasonal tradition may look different this year.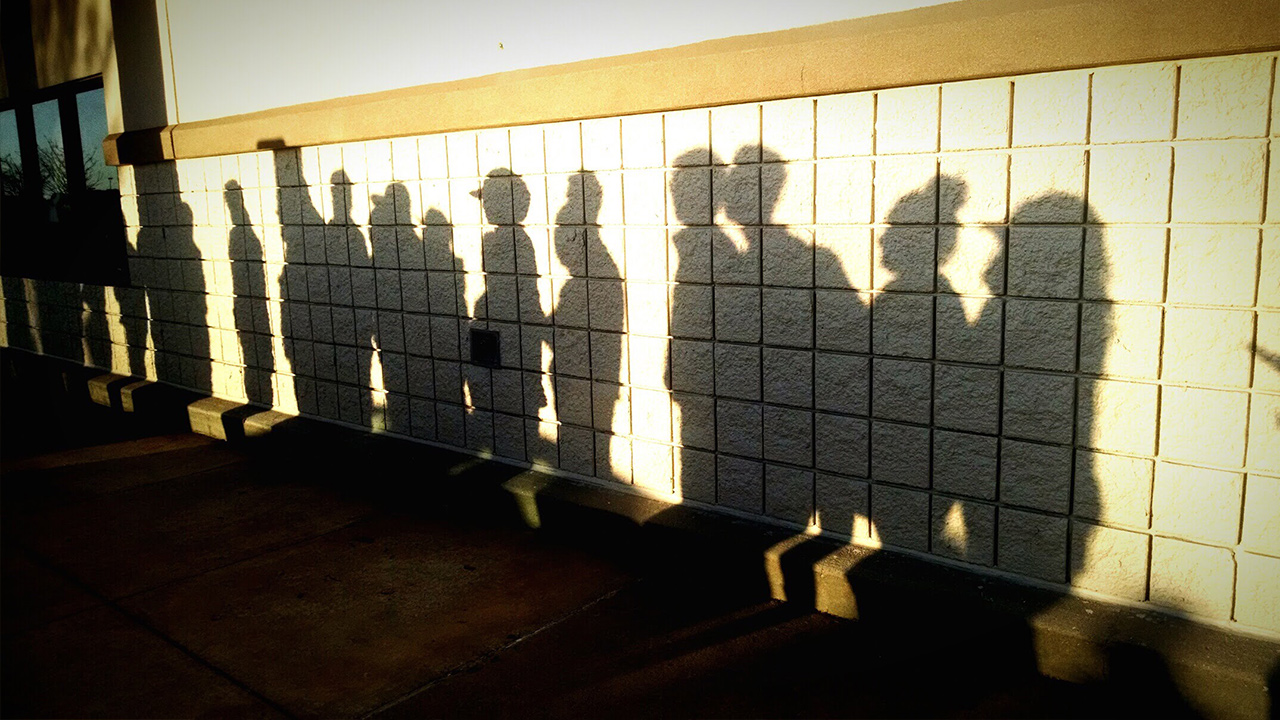 In my family, Thanksgiving weekend never meant turkey and football. It was all about Filipino food and Black Friday shopping. As soon as dinner was over, my parents and I would drive an hour to the nearest outlet mall and snag holiday presents and seasonal deals for everyone on our list.
Then by 4 AM, I'd be back and ready to line up at the mall by my house waiting with my friends for the stores to open extra early on this special shopping day each year. My biggest score was several years ago when I landed a scratch card at H&M worth $500. I may have stood in the cold for a couple hours prior to the store opening, but basically getting a new wardrobe was totally worth it.
How Black Friday and Thanksgiving Sales May Look in 2020


Due to the coronavirus pandemic, it looks like we're going to have to come up with a new tradition this year. Recently, Walmart announced the end of its 30-year tradition of staying open on Thanksgiving Day along with its Black Friday "doorbuster" pricing deals on Thanksgiving evening. Shortly after, other retailers such as Target, Best Buy and more followed foregoing any pre-Black Friday 2020 sales events.
But it's not all bad news for deal hunters and savvy shoppers: In an effort to avoid crushing crowds and also cater to the convenience of shopping online, retailers are likely to extend the length of their sale dates and focus on deals offered online over a longer period of time  – perhaps up to a week or even a few weeks  – rather than hold in-store sales only lasting 48 hours.
Go ahead and start setting those Slickdeals Deal Alerts, so you don't miss out on any major bargains. Also bookmark this page as we'll be keeping a running list of the Thanksgiving and Black Friday closures and calling out the best of these future long-running sales in 2020.
With the cancellation of pre-Black Friday in-store events this year, these major retailers might have big deals sooner than expected. Make sure you set a Deal Alert, so you won't miss out on the biggest deals this year.
Stores Officially Closed on Thanksgiving 2020
Walmart/Sam's Club
As mentioned, Walmart was the first to say it will be closed on Thanksgiving, and yes, this includes Sam's Club. The stores will operate regularly on Wednesday, November 25th, but plans for Black Friday on November 27th have yet to be released. Check back here for updates.
Best Buy
To keep customers safe, Best Buy announced on July 28th that it will be closed on Thanksgiving Day with updates on Black Friday to come. Instead, the electronics retailer is encouraging people to shop online or download the user-friendly Best Buy mobile app to find the best sale items.
Slick Tip: Make sure to sign up for the free My Best Buy rewards program. Members receive everything from free shipping to exclusive deals only those with an account can access. Most recently, members had the chance to save $204.99 on Skullcandy headphones.

Target
Target wants Americans to look at Black Friday differently this year. The company has decided to close on Thanksgiving Day to take the stress out of holiday shopping, but this doesn't mean all sales will be lost. Target's lowest prices will simply be rolled out in October. Get excited for huge savings without those long lines.
Slick Tip: If you haven't signed up already, do yourself a favor and be part of Target Circle. The free loyalty program can conveniently alert you of all the latest deals in-stores and online.
Dick's Sporting Goods, Golf Galaxy and Field & Stream
In late July, Dick's Sporting Goods also announced Thanksgiving Day store closures. Additionally, this includes the brand's specialty stores Golf Galaxy and Field & Stream. If there will be any Black Friday hours on November 27th, these announcements will reportedly be made closer to the date.
Slick Tip: Since you want to stay informed on sales, make sure to get an extra 10% off by signing up for the Dick's Sporting Goods e-mail newsletter.

Kohl's
From shoes to appliances, Kohl's is a one-stop shop for steals. In November, you're going to have to search for what you want online or via the Kohl's App as the company announced on July 29th that stores will not be open on Thanksgiving Day. "The holiday season is when Kohl's shines brightest, and as we move into the holiday season of this very unusual year, we are adapting our plans in response to changing customer expectations and behaviors," said Kohl's CEO Michelle Gass.
Slick Tip: Before making your next purchase, make sure to provide Kohl's with your e-mail address or phone number. You will then get either an e-mail or text message with a coupon for an additional 15% off.
Office Depot/Office Max
For those thinking of stocking up on office supplies, you're going to have to plan around Office Depot/Office Max's Thanksgiving Day closure. Luckily, the site offers fast delivery on tons of products online, so just keep your laptop or phone ready.
Slick Tip: Once you sign up to receive promotional e-mails from Office Depot/Office Max, you'll instantly be sent a coupon for 20% off one item. Remember this when you're considering making a big purchase.
Boscov's
The department store wants everyone to stay home this year. While the locations are officially closed on Thanksgiving Day, according to App.com, there will be an update on revised store hours and sales closer to the holiday weekend. "Closing on Thanksgiving both eliminates a highly congested shopping day while also giving this day back to families," the retailer said in a press release.
Slick Tip: As a thank you, Boscov's provides a military discount of up to 15% off. You just have to provide your military credentials and create a Boscov's shopping account to be on your way to receiving discounts on the entire store.
---
Up Next: 
Our editors strive to ensure that the information in this article is accurate as of the date published, but please keep in mind that offers can change. We encourage you to verify all terms and conditions of any product before you apply.