The Best Console Deals of Black Friday 2019
Whether you're looking for an Xbox, PS4 or Nintendo Switch, there's a deal for that.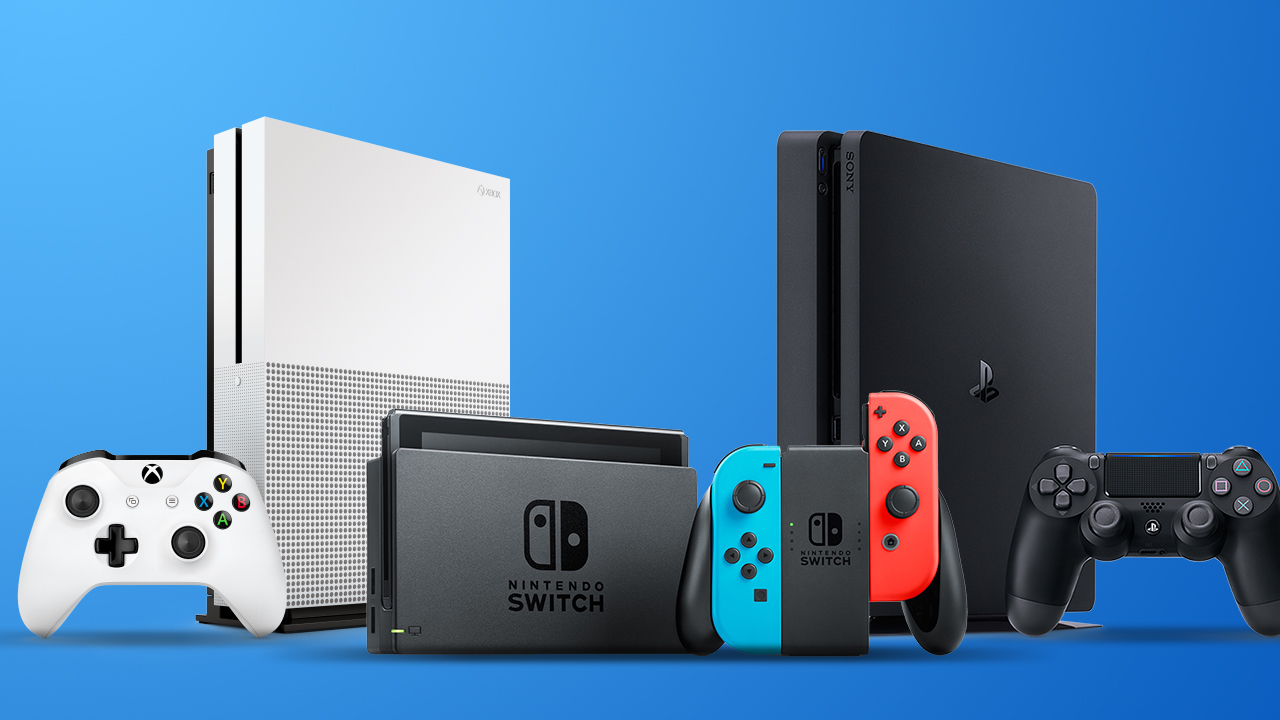 If you've been waiting for the right time to pounce on a new console, there's no better time to buy than Black Friday 2019. With the next generation of Xbox and PlayStation on the horizon, retailers are slashing prices on current-gen consoles left and right, but if speculation is to be believed, the current generation of hardware should be able to keep running games for a few more years. And with prices like these, why not take the plunge?
Retailers are advertising deals and discounts of all kinds for the big three consoles, including the lowest-priced PS4 bundle yet. As a quick refresher, here's a retail price breakdown to serve as a baseline:
MSRP for PlayStation 4: PS4 — $299.99 | Pro Edition — $399.99
MSRP for Xbox One: One S — $249.99 | One X — $499.99
MSRP for Nintendo Switch: Switch — $299.99 | Switch Lite — $199.99
We've compiled some of the best console deals of Black Friday 2019, and they are some of the best we've seen.
Xbox One S (1TB) All-Digital for $149.99 at Best Buy

This is one of the lowest prices you'll see for a console this Black Friday season, and it's $100 off the MSRP. This 1TB console is the latest "discless" model of the Xbox One, so only downloaded games can run on it. This is great if you're not a fan of physical discs, or if you don't already own any Xbox discs, but it's not exactly an upgrade if you already have a physical collection of games.
PS4 (1TB) With Three Games for $199.99

PlayStation recently announced a new PS4 bundle that will include three of its most beloved exclusive titles: Horizon: Zero Dawn, God of War and The Last of Us: Remastered. The entire bundle will be priced at $199.99, which is $100 cheaper than the typical price of the console alone.
This deal will be available from November 24th to December 2nd, and it's the lowest price we've seen for a bundle like this yet. If you're interested, hop on while you still can.
Xbox One S (1TB) Bundle with Jedi: Fallen Order for $199.99

If you're a Star Wars fan and have been looking for a good excuse to pick up an Xbox, this deal might be hard to ignore. If you factor in the full $59.99 price of the game (which came out November 15th, 2019), you're looking at about $110 in savings on this bundle.
Given that Jedi: Fallen Order is a completely single-player experience, you won't have to shell out for Xbox Live to enjoy this bundle. This deal will go live starting at midnight on Sunday, November 24th. This deal will be available at multiple retailers, and Target is throwing in $40 in Target Bucks as an added incentive.
Xbox One X Bundle with Jedi: Fallen Order for $349.99

This deal from Best Buy is similar to the Xbox One S Fallen Order bundle, but it honestly might be even better (especially if you plan on using this console for the next few years). For just $150 more, you upgrade from the One S to the One X (which packs roughly four times the power). Those two consoles typically have a $250 price gap between them and, including the game, you'll be getting $210 off the standard retail price.
Take $100 Off a New PS4 Pro When Buying from PlayStation

From November 24th to December 2nd, Sony is slashing $100 off the standard price of the PS4 Pro, bringing it down to $299.99. This discount comes around a few times a year, but it's still a good option if this is the model you've got your eye on.
Get $90 in Kohl's Cash when Buying a Nintendo Switch

Kohl's Black Friday preview advertisement revealed a new deal for the Nintendo Switch. You'll get $90 in Kohl's Cash when you purchase a Nintendo Switch Console with Carrying Case and Controller Charging Dock, all for $319.99 (an estimated value of $349.99).
While it's only a $30 discount from the typical Kohl's price tag, the additional rewards cash make this a tantalizing offer if you're planning on doing some more holiday shopping there. Plus, we know Nintendo hates giving out discounts, so this is about as good as it gets in terms of Switch sales.
This deal goes live online on Monday, November 25th.
First Generation Switch Bundle with Mario Kart 8 Deluxe for $299.99
Best Buy is offering this bundle package for $299.99, which means Mario Kart 8 Deluxe basically comes with the console for free. This deal will kick off on November 28th, but you can preview the deal now on the Best Buy website.
This first-generation Switch model boasts a shorter battery time than some of the newer models, which may be a deal-killer if you're looking for the newest and objectively best console. However, it's still a solid deal if you're alright with charging the device every 4.5 hours or plan to play primarily with the dock. If you're on the fence, check out our argument for why you (probably) can live with the original Switch.
Save up to $150 on a New Xbox One Console
You can get discounts of up to $150 on select Xbox consoles when buying directly from the Xbox online store between the dates of November 24th and December 2nd. While it's not entirely clear what consoles are eligible for the maximum discount, it's likely that it'll be reserved for Xbox One X consoles and bundles.
More Deals and Discounts on Consoles
Microsoft Xbox One X 1TB NBA 2k20 Bundle
PlayStation 4
Nintendo Switch
Want to stay up to date on all the latest Black Friday console deals? Set a Deal Alert and we'll notify you the moment a new deal goes live.
You also might like this hot video games deal from our Frontpage:
Search URL: https://slickdeals.net/newsearch.php?firstonly=1&pp=20&sort=newest&rating=frontpage&filter%5B%5D=309&forumid%5B%5D=9&hideexpired=1&r=1
92qk4MHS6QA
---
Any product or service prices/offers that appear in this article are accurate at time of publish, and are subject to change without notice. Please verify the actual selling price and offer details on the merchant's site before making a purchase.