Black Friday TV Deals: A Look Back And A Look Forward
A look back at 2014's Black Friday can give us an idea where to find the best deals in 2015


While Black Friday is great for deals on just about anything you can think of, televisions are still the single most popular product for most retailers. And TVs will, once again, be the focal point of many of the doorbuster deals that we see this year. We took a look at some of the best TV deals of Black Friday past so that you can get an idea of what to look out for this year.
Dell
It seems Dell is already looking to improve over last year's Black Friday deals. Their major TV offering last year was a 55-inch Samsung 1080p Smart TV for $797. We've already seen Dell's big TV offering for the upcoming Black Friday, which is a 60-inch Vizio 4K Smart TV for $799. Basically, the same price gets you a larger TV with better resolution. Not too shabby. While Vizio still hasn't quite achieved the cache of a Samsung or LG as far as brand strength, they have been around for years and don't seem to be going anywhere anytime soon. For a full list of all Dell Black Friday deals 2015, check out their Black Friday store page.
Best Buy
Best Buy's TV deals in 2014 were highlighted by a couple of nice options, including the Samsung 55-inch LED 4K Ultra HD Smart TV for $899.99 (regularly $1,399.99) and the Panasonic 50-inch LED 1080p HDTV for $199.99 (regularly $499.99).
Best Buy is currently offering a similar Samsung model for $1,000 and we're seeing deals elsewhere that are equal to last year's $900 deal, so you should see even lower prices this year. Keep an eye out for the Best Buy Black Friday ad scan on the Best Buy Black Friday store page here.
Fry's Electronics
Fry's tried something interesting last year in order to get around minimum advertised pricing policies. They listed TV deals in their ad that included prices and discount amounts, but did not include brand names, simply calling them "trusted name brands". This meant they could advertise a $199 50-inch 1080P LED TV that was below MAP because they didn't advertise the deal, they just offered it in the store (aren't technicalities wonderful?). While it's impossible to know how on the level their "name brand" deals are, in the past they have included Sony and Sharp, so you should be safe. The downside is that these deals cannot be offered online, so you have to walk into a store to get the deal.
If Fry's offer these sorts of deals again, which is likely, they'll probably be worth checking out. Just be sure to get a handle on what the other deals are so you know for sure they're cheaper than the competition.
Amazon
What may have been the most killer deal on Black Friday last year was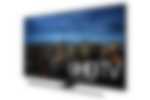 Amazon's Samsung 55-inch Smart LED 4K Ultra HDTV for $899, more that $1,000 off the normal $1,998 price tag. In addition, they had an LG 65-inch 120Hz LED TV for $648.
The current model of the Samsung is slightly more expensive at standard retail and available on Amazon for about $1,500. Expect to see 4K deals at least this good, if not better. If their listed price is $899 again, it will probably be for a 60-inch and not the 55-inch TV. The Samsung may be better than Dell's Vizio, but is it $100 better? See all Amazon Black Friday deals here.
Walmart
Walmart's big TV offering last year was a Vizio 65-inch LED 1080p TV for $648, a savings of $350. Much like Dell, expect to see a similar deal jump the resolution to 4K. Similar deals are currently on Walmart's website at $898, but we've also seen prices at or below that Black Friday price earlier this year, meaning the Black Friday deals should be stronger.
Target
Target's top ad scan doorbuster last year was a 40-inch Element 1080P LED for $119. While this looks like a killer deal, and it is, make sure it's the right deal for you. Element isn't a type of LED system, it's the brand, which means nothing to you. This is probably not the deal you want to grab for your new living room TV. Spend some money on a brand with a name you know and trust. This would be a great deal for a game room or guest room TV, though. You don't want to spend a lot of money on a TV you're not going to use as often, because when it eventually fails, you're not out a lot of cash. Off-brand TVs like this will be available for less than $100 this year, so if you need an extra TV, it's worth the gamble. One of Target's other deals last year, a 60-inch Samsung 120 Hz 1080p for $797.99 ($300 off) would be a better option for a main television. This year they'll probably offer a 4K that size for the same amount.
Bottom Line
Last year, most deals were focused on 1080p TVs with a few UHD/4K options mixed in. Look for most of the larger screen deals to be focused on 4K options this year. While I'm still not sold that 4K is a "must have," if it's something you want, then Black Friday is the time to get it. Also, expect last year's doorbusters to be the regular Black Friday deal price, and for those limited deals to be even stronger.
See all Black Friday Slickdeals news here!
Images courtesy of Dell.com, Amazon.com.
---
Any product or service prices/offers that appear in this article are accurate at time of publish, and are subject to change without notice. Please verify the actual selling price and offer details on the merchant's site before making a purchase.