10 Black-Owned Home Brands That Definitely Need to Be On Your Radar
Support these designers now and forever.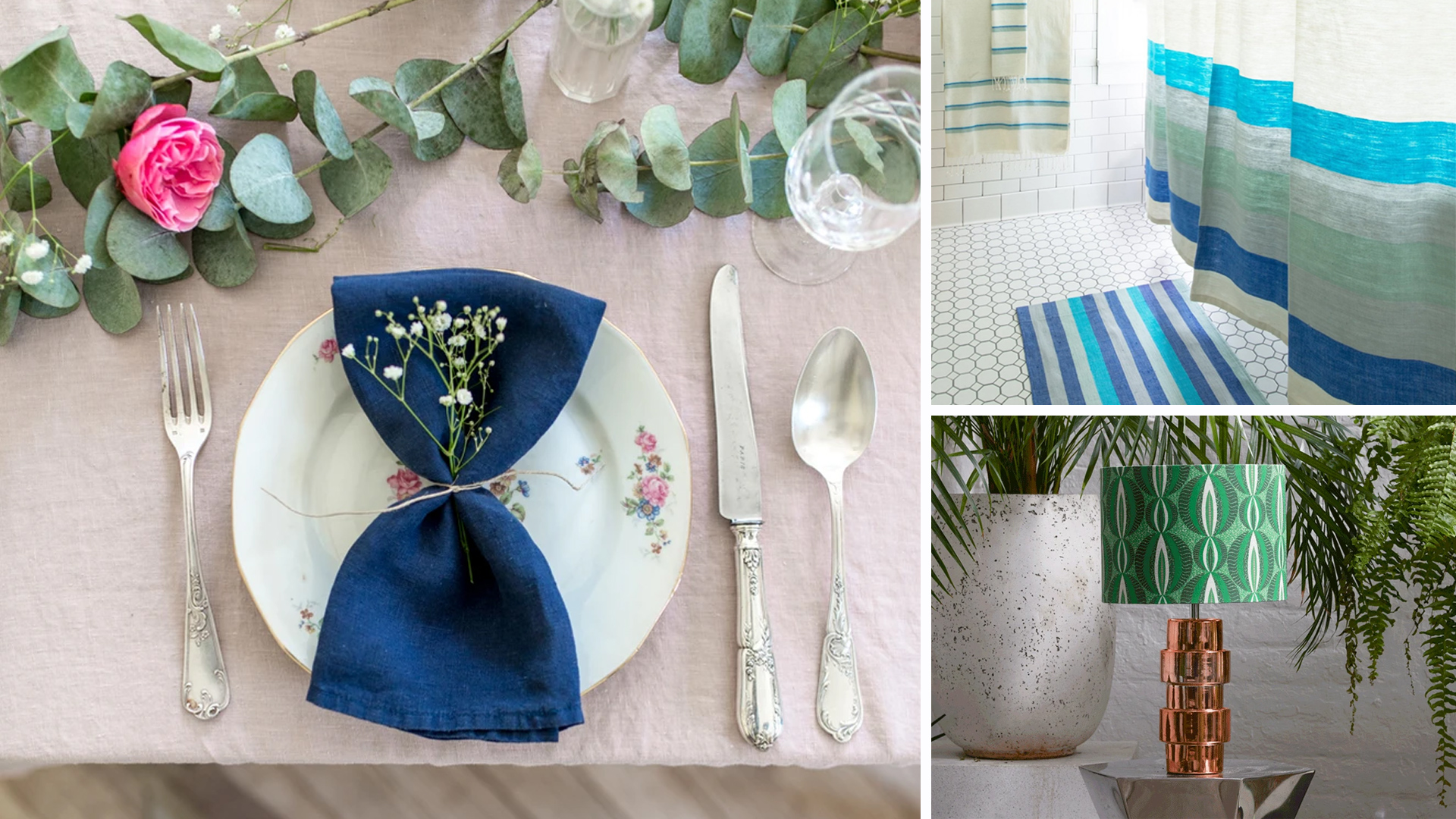 As a result of the unjust deaths of George Floyd, Breonna Taylor, Ahmaud Arbery, Tony McDade and countless other unarmed Black people at the hands of law enforcement, activists all over the world have come together to demand justice, equality and actionable policies to combat systemic racism.
Whether it's through protests, donating to organizations that have been carrying out the mission of the Black Lives Matter movement for years, or simply educating yourself on the issues plaguing the U.S., there are so many ways individuals are showing their support.
Beyond these efforts, supporting Black designers is another major way we can lift up the Black community. Not only will the following Black-owned home brands provide you with unique statement pieces you won't find anywhere else, it's also no secret that money talks, and this can be an added step of solidarity.
Black-Owned Home Brands to Support
1. Jungalow

Regular Price: Starting at $99
What started out as a design blog has now blossomed into a full blown lifestyle brand complete with furniture, wallpaper and more, thanks to the brilliant Justina Blakeney. One of her designs that instantly stood out to me was this unique Hallu Berry rug. The beautiful Bohemian-style rug starts at just $99.
Deal Tip: From a heads up about giveaways to an extra 10% off your purchase, subscribe to Jungalow's email newsletter for all the good stuff.
2. Eva Sonaike

Shop the Ijoba Lampshade (Green)
Regular Price: $157.89
Creative Director Eva Sonaike is a master at taking luxurious African prints — inspired by her Nigerian heritage — to the next level.
Her self-named brand offers a wide selection of home accessories, including this green Ijoba lamp that will instantly become the new focal point of your space. Side note: Eva may be based in the UK, but she offers shipping worldwide.
Deal Tip: At Eva Sonaike, you can also land 10% off your purchase by providing your email address. Remember, the offer only applies on that first order.
3. Clare

Regular Price: $54/gallon
Are you looking to switch up your walls this summer? Look no further than Clare. Interior designer Nicole Gibbons created this company to take the pain out of painting.
Premium wall paints start at $54 a gallon, and shipping is fast and free on purchases over $100. You can also get color swatch orders shipped free with no minimum.
Deal Tip: Clare offers a referral incentive. That means you can send your friend a $10 discount and once your pal places an order of at least $150, you'll receive your own $10 coupon.
4. Johanna Howard Home

Sale Price: $165 | Regular Price: $175
The Oprah-approved designer is actually influenced by Sweden, and it shows in the quality of her designs. Nothing is cozier than her Cozi Throw, and if you want additional items to help with relaxation, she offers candles, pillows and more.
5. MB Collection

Shop The "Le Tray Table" Straight Legs
Regular Price: $8,848
For those who really want to treat themselves, check out designer Marie Burgos. Her creations, like this stunning Le Tray table, are truly special and crafted by hand. If you're looking for furniture to keep forever and pass down to future generations, this is a great place to start.
6. Bolé Road Textiles

Regular Price: $209
Brooklyn-based interior designer Hana Getachew started Bolé Road Textiles due to her love for handwoven Ethiopian fabrics. The quality, texture and colors are unmatched and from the bathroom to the kitchen, you can have her remarkable products all over your home.
7. The Folklore

Regular Price: $90
Entrepreneur Amira Rasool wanted to give high-end brands from all over Africa and the diaspora a platform to sell their designs. Enter: The Folklore. It's not easy sourcing these exceptional products from across the Atlantic, but she makes it possible, and Amira recently added a home section that will blow you away.
Don't miss Ghanian homeware brand Studio Badge featuring handmade items from the capital city of Accra.
Deal Tip: Similar to the sites above, you can easily get a 10% discount by signing up for The Folklore's email list. The brand also has a podcast and magazines on sale if you're interested in learning more about the vast continent.
8. Madame De La Maison

Shop Bleu Minuit Linen Napkins
Regular Price: $10.68
Ajiri Aki was born in Nigeria, grew up in Texas and now lives with her family in Paris. She's brought all of her international influences together via her brand Madame de la Maison, where she creates gorgeous tablescapes for her clients.
Additionally, she sells high-quality linens and distinct antiques, so her customers can create unforgettable setups of their own.
Deal Tip: Want an additional 15% off Aki's collection? You know the drill; sign up for her email newsletter.
9. AphroChic

Regular Price: $79
Husband and wife team Jeanine Hays and Bryan Mason began AphroChic in 2007, and they have done a ton of work to showcase the different African communities.
From a magazine to their Sisters Wallpaper — in which a percentage of sales is given back to support women's education in Rwanda — there's no telling what these two will do next.
10. Goodee

Shop the Conical Basket (Agave)
Regular Price: $38
In 2017, twin brothers and designers Byron and Dexter Peart launched Goodee in an effort to provide sustainable home goods solutions for modern living. Now the platform can be your one stop shop to explore brands from all over the world.
Deal Tip: For now, Goodee only ships to the U.S. and Canada, but shipping fees are waived if you spend over $50.
---
Be sure to set up a Deal Alert before you make your next purchase so you know whenever a new offer pops up.
Up Next:
Our editors strive to ensure that the information in this article is accurate as of the date published, but please keep in mind that offers can change. We encourage you to verify all terms and conditions of any product before you apply.