Burger King Debuts New Vegan Option with the Impossible Whopper
A new plant-based burger comes to Burger King in 2019.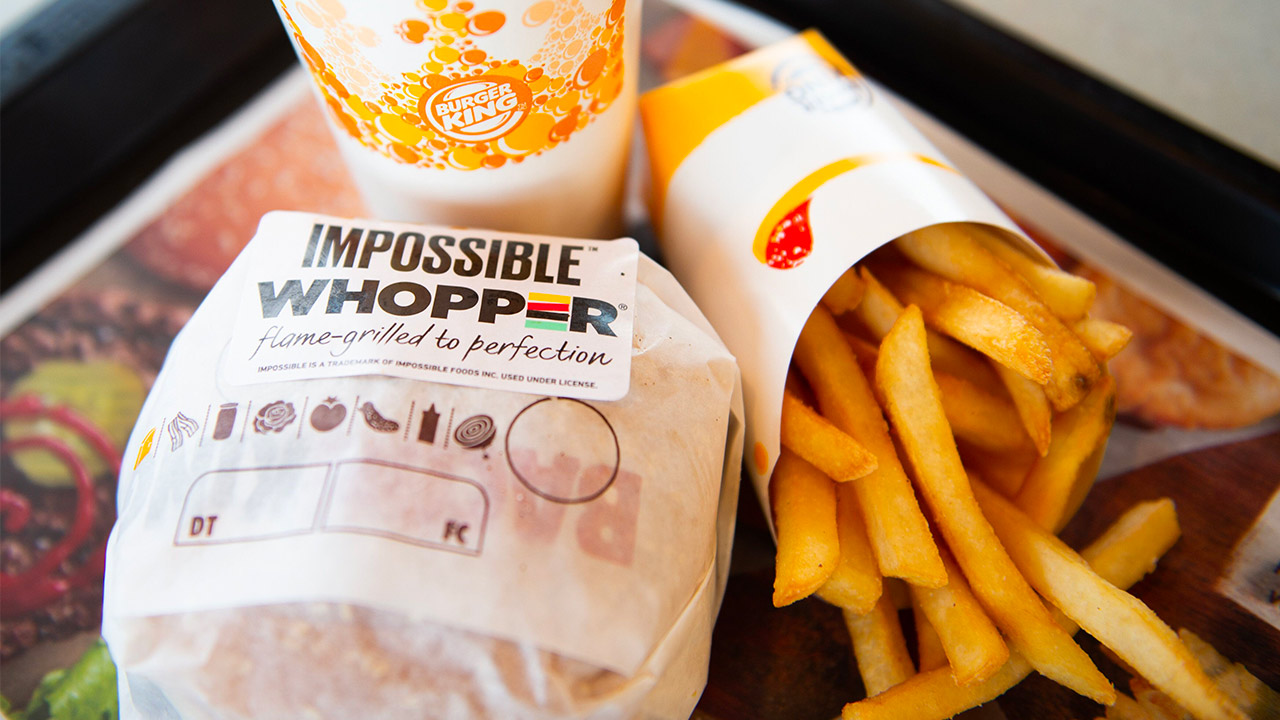 What started as an April Fools' Day promotion some thought was a joke could soon spread to Burger Kings across the U.S.
Burger King plans to introduce a vegan version of its famed Whopper to locations throughout the country. The chain made the decision after a successful test-run of the product in St. Louis, Missouri. This promotion comes on the heels of the chain's coffee subscription service, which promises a month of coffee for just $5.
RELATED: Burger King Just Fired a Huge Shot in the Fast Food Wars: $5 for a Month of Coffee
Named the Impossible Whopper, the sandwich features an Impossible Burger patty made entirely of plant-based products that imitate the taste and texture of meat. In addition to being entirely vegetarian, the patty also boasts fewer fats and less cholesterol than a standard red meat patty.
Executives say that taste tests of the product appear overwhelmingly positive. Many testers were unable to tell the difference between the Impossible Burger and standard patties.
A fast food Impossible Burger introduces a whole new set of possibilities for the industry, whose typical options never exactly catered to a vegetarian — much less vegan — crowd.
Chains such as Taco Bell, White Castle and Chipotle already offer some vegan options. With vegan Burger King meals on the table, however, it's likely only a matter of time before McDonald's and other big players follow suit.
The Impossible Whopper will make its way to new Burger King locations throughout the summer. If the positive response continues, the chain hopes to bring it to every location in the U.S. by the end of 2019. Make sure to set a Deal Alert with us to get the latest offers from Burger King.
---
Any product or service prices/offers that appear in this article are accurate at time of publish, and are subject to change without notice. Please verify the actual selling price and offer details on the merchant's site before making a purchase.