Sonic's Best Secret Menu Item is Definitely Ice
It's only $2 for a 10 pound bag of the most popular ice on the internet.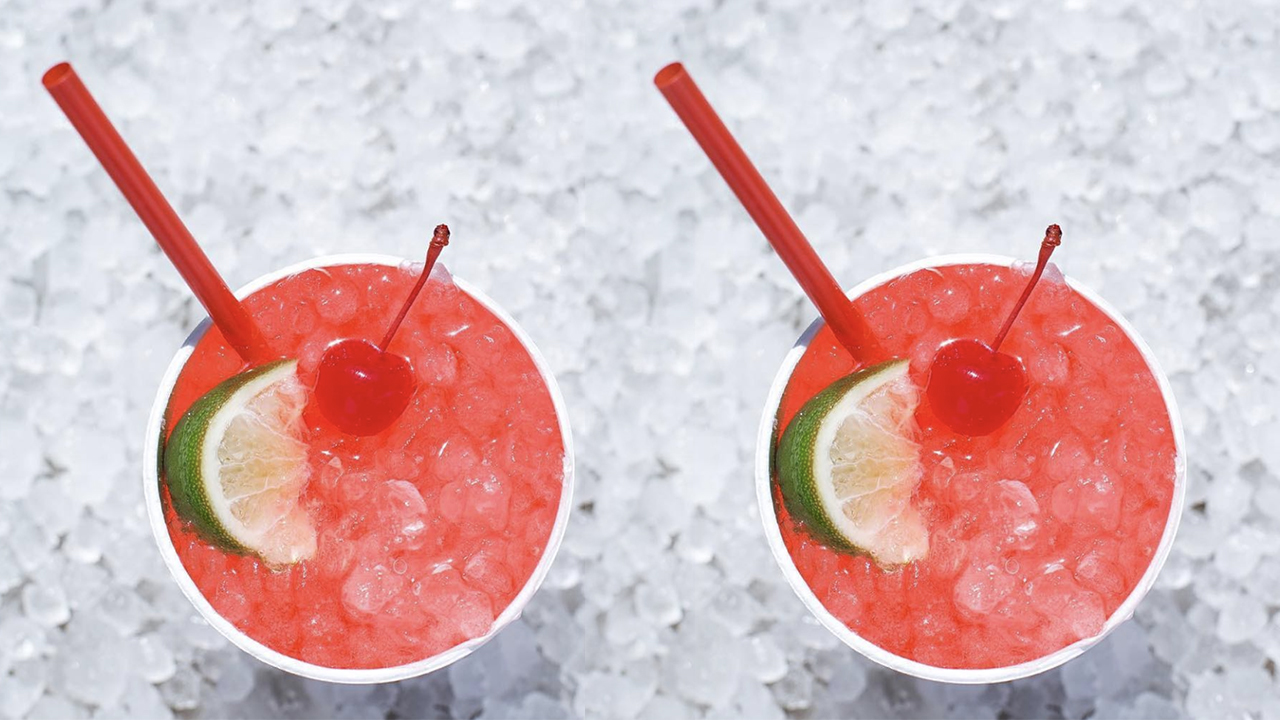 When most people think of Sonic, they think of cheeseburgers, crispy tots or maybe a Butterfinger SONIC Blast.
When hardcore fans think of Sonic, they think of ice.
Sonic's chewable little ice cubes have been the topic of Reddit threads and received accolades on Twitter. Matthew McConaughey even bought an ice machine so he could have Sonic Ice at home.
But if you don't have a few extra thousand dollars lying around for a nugget ice-making device, you can make room in your freezer and head to the nearest Sonic, where you can buy a 10-pound bag of Sonic's teeny-tiny crunchy ice for around $2.
The ice won't be listed on the menu, so you have to ask for it specifically. Also, not all locations offer this secret menu item, so be sure to check with your local Sonic. You can find your nearest Sonic location with this handy Sonic store locator.
Prices may differ slightly per drive-in, but on average they're $2 for 10 pounds. That's just 20 cents a pound, which is a solid value (especially for a specialty product).
The price of ice varies drastically based on the size of the bag, where you are in the country and, of course, whether you're buying ice from a gas station, fast-food restaurant or big-box store.
But if you compare the average price of ice from Sonic with other retailers, tends to be on the lower side. Typically it's about 50 cents cheaper for 10 pounds than what you'll see at most grocery stores.
If you want to step up your BBQ or pool party game this summer, the secret ingredient isn't always what's on the grill, but rather what's in the drinks.  Bust out the perfectly crunchy nugget-shaped ice from Sonic, and you've basically won already.
And be sure to set a Deal Alert to stay on top of any special discounts Sonic might offer.
Our editors strive to ensure that the information in this article is accurate as of the date published, but please keep in mind that offers can change. We encourage you to verify all terms and conditions of any product before you apply.