10 Hotels in Chicago That Are Surprisingly Affordable
Don't sacrifice style or location for a good price.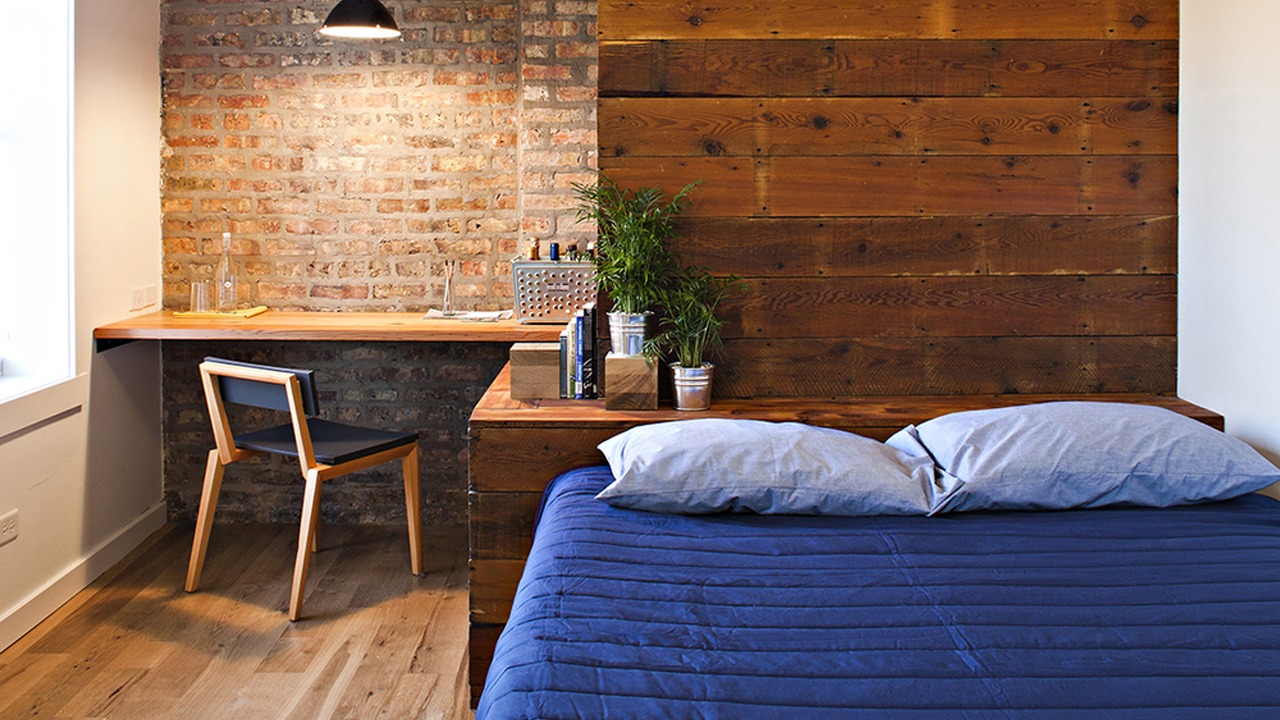 Contrary to popular belief, you don't need to sacrifice quality amenities, atmosphere or a good location when traveling on a budget, especially in Chicago. The major U.S. destination has plenty of affordable accommodation options that allow people to vacation (or staycation) in style within the heart of the city.
These hot spots are either a short walk or car ride away from all the top attractions. And if all else fails, Chicago's reliable and inexpensive public transportation system is just a short walk away.
Most spots on this list won't cost you more than $150 nightly, which is quite a modest price tag considering all the Windy City has to offer. Whether it's a majestic river cruise or a Michelin-star restaurant you're after, there's no doubt something incredible is right around the corner from where you're staying.
Hotel Bargains in River North
This is your chance to ball out without breaking the bank. The lively and luxurious River North neighborhood is lined with fancy shops and posh bars, where you can go to treat yourself with all of the money you didn't use on your hotel stay.
1. Acme Hotel Company Chicago

Average Price: $99 weeknights | $131 weekends
The Acme hotel is in the middle of all the River North action. Music lovers can rejoice, as it's only about a seven-minute walk from the famous House of Blues. However, it's the high tech touches of hospitality that make this place stand out.
For instance, guests can check out an Apple Watch from the front desk, which is perfect for a run around the town. There are also wireless audio systems in each room. And if you're visiting from outside the country, Acme can provide you with a portable Wi-Fi hotspot when you venture out into the city.
2. Freehand Chicago

Average Price (private room): $79 weeknights | $100 weekends
From Chicago to Miami, Freehand hotels are popping up everywhere. It's an all-around good vibes space that's essentially an elevated hostel-style experience with both private and shared dormitory options.
Apart from the stylish rooms and common areas, there are also various activities available, including yoga and tequila workout sessions, happy hours, meditation workshops and more.
3. Hotel Felix

Average Price: $82 weeknights | $115 weekends
Help save the environment with a stay at this extremely affordable eco-friendly boutique hotel. Breathe easy knowing the carpet is made out of recycled material, and the housekeeping staff uses sustainable products to clean the room.
There's even an on-site spa you can try out. Overall, the refreshing ambiance and practical prices will instantly elevate your trip.
4. Kinzie Hotel

Average Price: $119 weeknights | $139 weekends
The cheap skyline views alone make the Kinzie Hotel worth it. Plus, you can't pass up the luxe amenities, like a 24-hour fitness center and evening happy hours complete with beer, wine and bar snacks. The Kinzie also has a continental breakfast and high-speed Wi-Fi to round out its budget-friendly offerings.
5. FieldHouse Jones

Average Price: $69 weeknights | $99 weekends
The sleek and modern design of this centrally located space will definitely leave you with a good night's rest. Don't forget to also check out the all-day coffee and snack bar, and if you're up to it, the innovative cocktails at the hotel's speakeasy. There's so much going on, you won't know where to start.
Affordable Hotels in Downtown Chicago
Downtown Chicago, AKA the Loop, is the place to be. Beyond being gifted with practical prices per night, it's home to attractions such as Millennium Park, the Navy Pier and more that no one should miss out on.
6. Club Quarters Hotel Central Loop

Average Price: $97 weeknights | $115 weekends
If you want to maximize one of Chicago's biggest attractions, you have to settle in here. The Club Quarters hotel in the middle of downtown is a quick walk to the well-known Millennium Park, where tourists can find the Cloud Gate sculpture, better known as The Bean. And when you're done sightseeing, you can relax in the Club Living Room with free snacks and refreshments during the week.
7. Silversmith Hotel Chicago Downtown

Average Price: $148 weeknights | $112 weekends
The surprising thing about the Silversmith Hotel Chicago Downtown is that, during certain times of the year, it's actually cheaper to stay on weekends than during the week. Either way, you can't go wrong with a reservation here as it's one block from the famed Michigan Avenue and State Street, and just steps away from public transit.
8. Hyatt Place Downtown Loop

Average Price: $92 weeknights | $134 weekends
Don't overlook this up-scale Hyatt location in downtown Chicago. The award-winning hotel is a great home base, as it's located less than a mile from Millennium Park and Cloud Gate. You'll also find a heated indoor pool, 24-hour fitness center and plenty more amenities to enjoy.
Budget-Friendly Lodging in Logan Square
The brownstone buildings of Logan Square will warm your heart. If you need more of an escape from the cold — depending on the time of year you're visiting — make sure to check out Milwaukee Avenue's nightlife, stacked with a blend of cocktail and dive bars.
9. Longman & Eagle

Average Price: $95 weeknights | $120 weekends
There are only six rooms available for an overnight stay at Longman & Eagle. Each one is unique, with a cozy atmosphere that will immediately make you feel at home. Crash here if you're hoping to get to know a different part of town. Just note that this inn is located above a whiskey bar, and may not always allow for the quietest of nights.
Wicker Park is a Budget Win for Hotels
You'll get so much more than a cheap place to stay in Wicker Park. The residential location boasts the trendiest music clubs that will surely make for the best nights out.
10. Ruby Room

Average Price: $142 weeknights | $164 weekends
The Ruby Room is everything you want and then some. It's a shop, a spa and an inn, which makes it the ultimate getaway experience for locals and tourists alike. You can stroll through the private garden, book a spa treatment and truly relax. And to ensure you get the most from the soothing atmosphere, Ruby Room even keeps their rooms free of TVs and telephones.
---
ncKxk_Yhu_A
---
Any product or service prices/offers that appear in this article are accurate at time of publish, and are subject to change without notice. Please verify the actual selling price and offer details on the merchant's site before making a purchase.