Chick-fil-A Rolls Out Mac and Cheese to the Menu Across the Country
This comfort food staple is the restaurant's first addition to its menu in three years.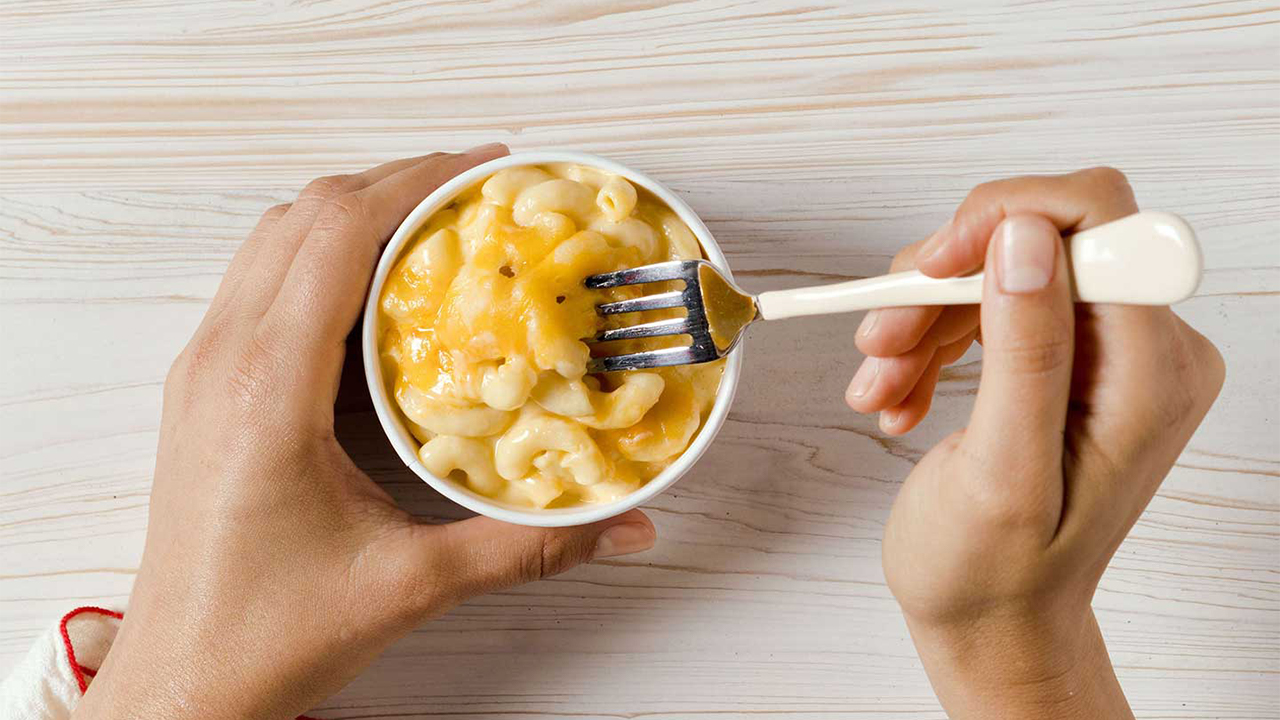 "Eat Mor Chikin" is Chick-fil-A's mantra, but what's fried chicken without some Southern-style sides?
The Atlanta-based restaurant is adding mac and cheese to its menu, the first addition to its offerings since 2016. Billed as a "classic macaroni and cheese recipe with a special blend of cheddar, Parmesan, and Romano cheeses," the side is now available as a lunch or dinner side, as a kids meal and with your Chick-fil-A catering order.
Prices vary depending on where you're eating Chick-fil-A around the country, but the base price for this new Chick-fil-A menu item is around $2.79 per small side order or $3.55 for a medium.
Chick-fil-A is one of the most profitable restaurant chains in the country, with more than $10 billion in profits in 2018, behind only McDonalds and Starbucks. And as the third-largest fast-food joint in the nation, Chick-fil-A takes its menu seriously. That's why the restaurant tested mac and cheese in five markets before launching it as a full-time sidedish this month.
Unlike the Chick-fil-A fish sandwich, however, which only made a short-term appearance for Lent, the macaroni and cheese side is here to stay. The ubiquitous comfort food joins permanent side options like the infamous Chick-fil-A waffle fries, biscuits, superfood salad, apple sauce and chicken noodle soup.
Chick-fil-A still doesn't offer faux meat options, though, and there's no word on whether it will join other fast-food chains in diversifying its entrees for non-meat eaters. So if you've got a hankering for fast food and can't eat chicken, you can always check out the Impossible Whopper at Burger King. You can get the two-for-one deal right now if you order through the Burger King app.
Use the store locator to find your nearest Chick-fil-A, and stay in the loop on all the latest Chick-fil-A deals by checking our store coupon page or setting a Deal Alert for current promotions.
You can also download the Chick-fil-A app for iOS or Android and order your mac and cheese ahead of time, or stay tuned on other news and discounts from the chicken-savvy chain.
And if you're looking for more discounts, consider one of our most popular Frontpage restaurant deals:
Search URL: https://slickdeals.net/newsearch.php?firstonly=1&pp=20&sort=newest&rating=frontpage&filter%5B%5D=145&forumid%5B%5D=9&hideexpired=1&r=1
Our editors strive to ensure that the information in this article is accurate as of the date published, but please keep in mind that offers can change. We encourage you to verify all terms and conditions of any product before you apply.