10 Cities Where It's Actually Cheaper to Get a Taxi Over Uber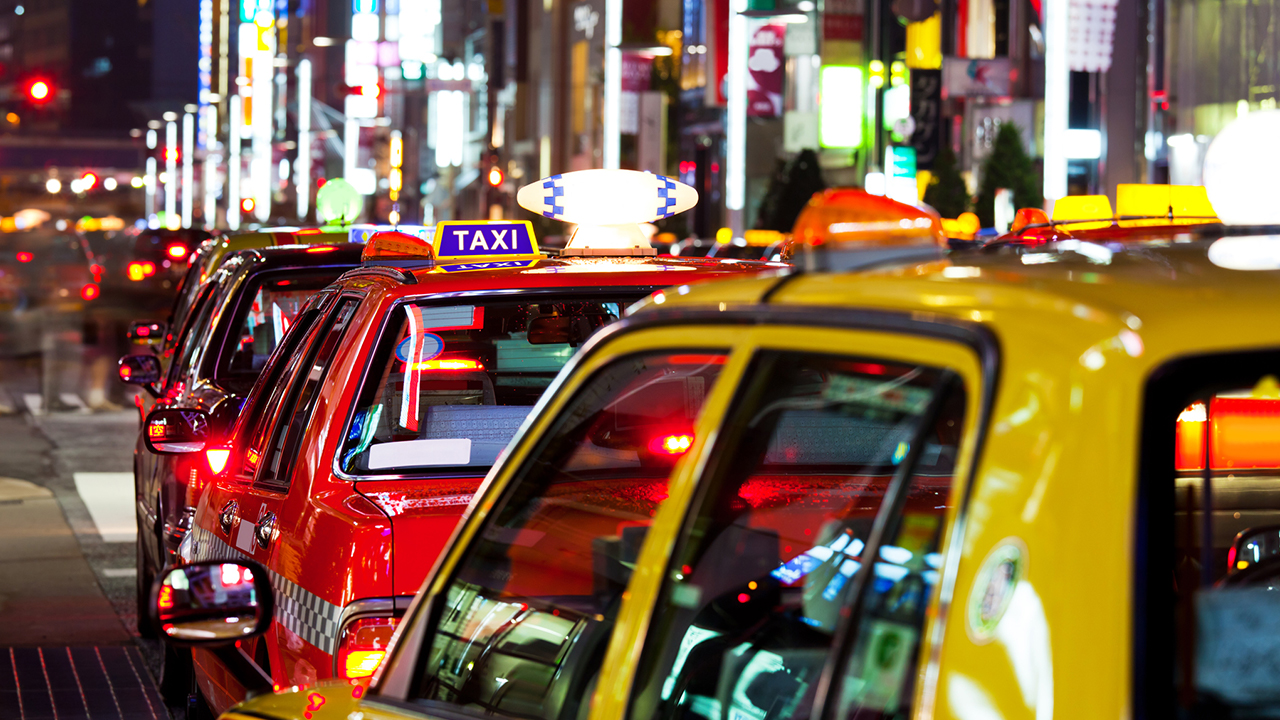 With the ubiquity of the ridesharing app, one might assume that Uber always offers the best price over traditional cabs. But here's the deal: there are at least 10 international cities where the cost of a taxi ride from the airport to the city center is less expensive than taking an Uber.
These are the destinations where it makes sense to hail a cab instead of opening your rideshare app.
Cities Where You Shouldn't Use Uber
1. Milan, Italy
A taxi is a classic urban icon, kind of like the wrap dress. So it makes sense that Italy's fashion capital offers a better price on a cab ride ($83.87) than an Uber ($97.44).
2. Helsinki, Finland
This Finnish city offers one of the largest savings on a ride from the airport, with a taxi running about $63.01 compared to $74.81 for an Uber.
3. Rome, Italy
While you won't save quite as much in Italy's capital city, a taxi is still cheaper, at $52.21, than Uber ($61.27).
4. Dubai, UAE
This international destination features a $13.98 cab ride from the airport, while an Uber would be $17.08.
5. Madrid, Spain
Here, taxis ($36.21) beat out Uber ($37.96) by only $1.75, but hey, that's almost enough for an espresso.

6. Cairo, Egypt
This Egyptian city wins the title of cheapest cab ride overall, at $1.83. An Uber in Cairo will cost about $2.81.
7. Tokyo, Japan
In one of the world's most vibrant cities, taxis beat Uber by $61.93 to $62.61.
8. Mexico City, Mexico
A cab ride from the Mexican capital's airport to the center of Mexico City will run you about $3.62. Ubers are more expensive, but still a relative bargain, at $4.37.
9. Mumbai, India
In this Indian city, a cab from the airport would be $2.80, compared to $3.40 for an Uber.
10. Bogota, Columbia
Similar in price, cabs from the airport in the Colombian capital cost about $3.30, while an Uber is $3.71.
Cities Where Taxi and Uber Fare Are Tied
Athens, Greece
Bucharest, Romania
Berlin, Germany
Istanbul, Turkey

Cities Where Taxis Are the Cheapest Option Because There is No Uber
Barcelona, Spain
Tel Aviv, Israel
Frankfurt, Germany
Budapest, Hungary
Queenstown, New Zealand
Hamburg, Germany
Shanghai, China
Cologne, Germany
Stuttgart, Germany
Vancouver, Canada
Phuket, Thailand
Beijing, China
Copenhagen, Denmark
Sofia, Bulgaria
Riga, Latvia
Pro Savings Tip: New York City may have a higher taxi fare ($60.17) than Uber ($52.69), but you can save even more by flying into LaGuardia and catching a $15 ride with ridesharing company Via.
RELATED: Catch a $15 Ride to Manhattan or Brooklyn from LaGuardia
Of course, public transit is always the cheapest overall option, if not the most convenient. For example, you can get to the Manhattan subways by taking the M60 SBS bus or the Q70 SBS bus. Plan to stay for a while? Keep the savings going with these deals on NYC hotels:
11 Affordable Hotels in New York That are Surprisingly Nice
And don't forget to set a Deal Alert with us to keep up on the latest travel news and discounts.
NEXT: 27 Underrated Airline Partnerships that Maximize Your Benefits
Our editors strive to ensure that the information in this article is accurate as of the date published, but please keep in mind that offers can change. We encourage you to verify all terms and conditions of any product before you apply.