6 Grocery Shopping Myths That are Costing You Money
You may be missing out on a good deal if you're following these common myths.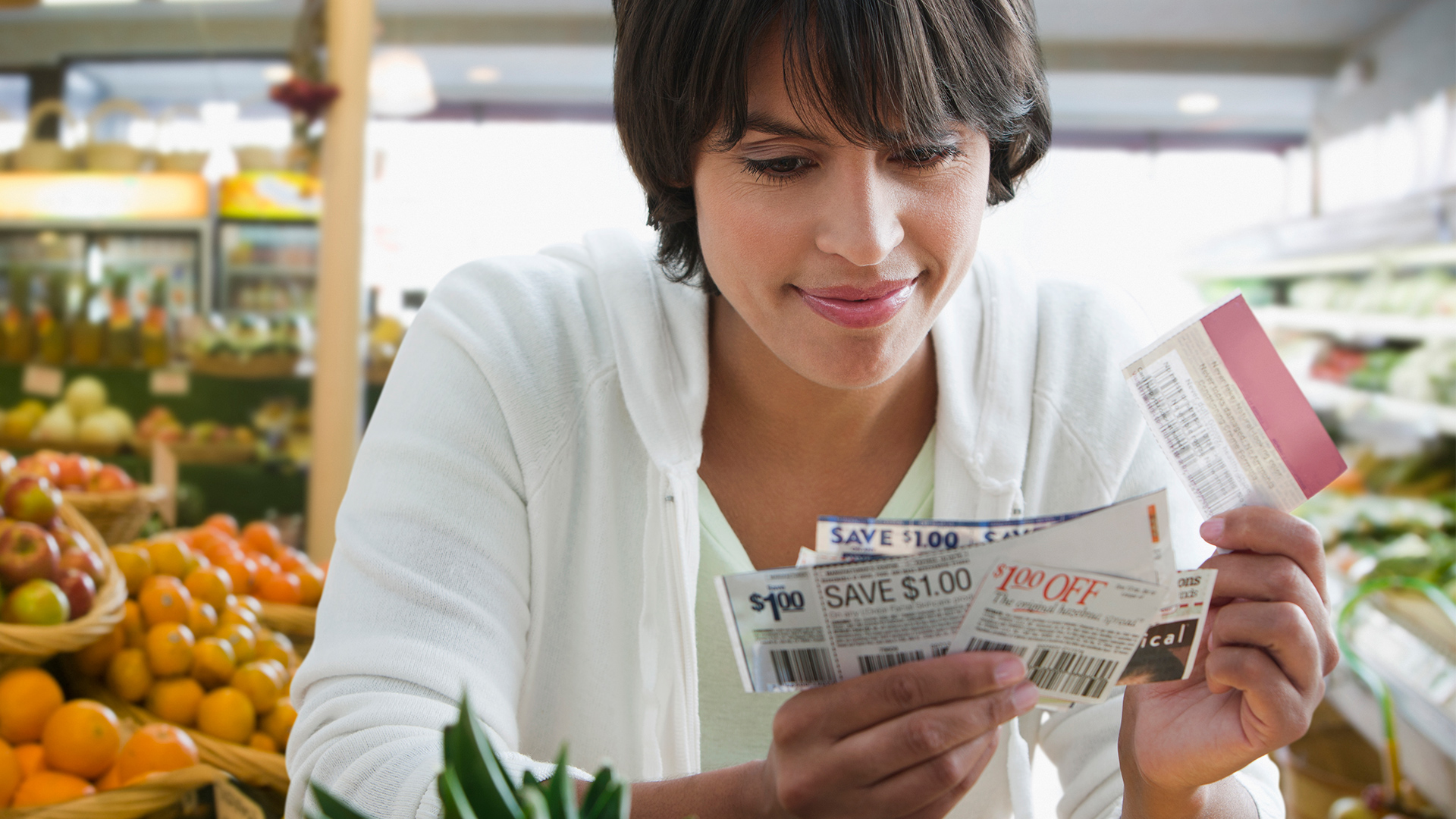 We all have to eat, but contrary to popular opinion, you don't have to spend a fortune in order to do it well. And while there is plenty of information out there to help you cut down on your grocery bill, not all of that advice is created equal.
In fact, some commonly held grocery store wisdom may actually result in you spending more money than you had intended. To help you weed through the misinformation, here are six grocery shopping myths that could be costing you money.
1. You Shouldn't Stock Up On Perishables 

Most people will tell you not to stock up on perishable items like dairy products or fruits and vegetables. But you could be missing out on some serious savings if you don't buy a few extras of your favorite items when there's a good deal.
The thought process behind this myth is that you may end up wasting food, and thus money, if you buy too many perishables at once. In fact, you can safely freeze most things without affecting their nutritional quality – just make sure you do it properly.
For fruits, peel, seed and/or slice them at peak ripeness before popping them into a freezer-safe bag or storage container. Make a mix of your favorites and you've got ready-made toppings for oatmeal or yogurt, as well as instant smoothie packs.
For most veggies, give them a quick blanch by briefly submerging them in boiling water before adding them to an ice bath to stop the cooking process. From there you can freeze the vegetables in a single layer on a baking sheet before placing them in a freezer-safe bag or storage container.
When it comes to dairy products, you can absolutely freeze milk nearing its expiration date. Just make sure there's enough room in the container for the milk to expand as it freezes. Additionally, keep in mind there could be some separation, but this won't affect the quality or nutrition, though.
You can also freeze blocks of cheese, but the texture will be more crumbly once it thaws. Plan on using frozen cheese in recipes that call for shredded cheese, like lasagna, pizza or tacos. Yogurt can also be safely stored in the freezer for about four months. Frozen yogurt tubes make a delicious summer treat for kids and grownups alike, while tubs should be portioned into individual servings before freezing.
Pro Tip: When it comes to freezer-safe containers, disposable options are popular, but we like the earth-friendliness of reusable options. You'll also save money, since you won't have to continue buying disposable storage bags. This Resealable Leak Proof Eco-Friendly 4 Container Food Storage Set from Wayfair is a bargain at $15.99 (at the time of writing). While these Leak-Proof Food Storage Containers from Rubbermaid offer a variety of size options and are currently 24% off.
2. Everything in the Weekly Circular is On Sale 
You might think that everything that's promoted in your weekly grocery store circular is on sale. But make sure you're double checking those prices before filling your cart.
Oftentimes, food companies pay advertisers and stores to include certain products in their flyers. Comparing prices before you buy will ensure you're getting the best deal possible.
3. Warehouse Clubs Have Better Prices 

Buying in bulk is a well-known trick for saving on your grocery bill, with warehouse clubs such as Costco or Sam's Club being popular options. But, like any other store, you'll still want to compare the cost per unit (CPU) of items before making a purchase.
Recently, after running the math on my kids' favorite breakfast cereal, I found it was actually a better value to buy it from our local grocer than at the warehouse store.
4. Bigger Packages = Lower Cost 
This is another grocery shopping myth when it comes to bulk buying. The thought is that bigger is always less expensive per unit, and therefore better. Again, you'll want to compare the CPU price to ensure that you really are getting the best value from a larger package. You might find that medium-sized packages actually give you the best bang for your buck.
And don't forget to check expiration dates! While it's true that many foods are safe to eat after their sell-buy dates, that doesn't mean you necessarily want to eat them. If you can't get through that 3 gallon tub of pretzels before they expire, you might be left with a package of stale, wasted food.
5. You Should Only Buy What You Need for the Week

Some shoppers believe that you should only buy what you need for the week, as a means of helping to stick to your grocery budget. They would be wrong. While it's true that habits such as meal planning for the week ahead and shopping with a list can help you save on groceries, if something that you regularly use is on sale and can be stored, you should stock up.
While we mentioned stocking up on perishables above, this policy of stocking up is especially wise for food items with long shelf lives. Things like pasta, canned sauces and rice will keep for months, if not years, if stored properly in a cool pantry. And if you have space for extra household items like paper towels or dish soap, it's always a good idea to stock up during a particularly decent price drop.
If you have space in the freezer (and a little extra room in your budget) and a particular cut of meat your family enjoys is on sale, go ahead and buy an extra pack or two. Then just build your meal plan for the weeks ahead around what you've bought. A vacuum sealer tool such as the FoodSaver (currently 40% off at $47 on Amazon), lets you easily portion and seal both dry goods and perishables for peak freshness and flavor.
6. Coupons Always Save Money
There's nothing so satisfying as feeling like you've gotten a good deal on something. And coupons are an easy way to get that thrill. But, if you didn't intend to buy the product in the first place, you're actually out money you weren't planning on spending. Stick to using coupons for the items you actually have on your grocery list, and forget about the rest.
---
Set a Deal Alert for your favorite pantry item or grocery store to make sure you're not missing out on a good deal. We'll notify you every time a new offer is posted to our forums. You can also check out our Grocery Store Coupons page for all the currently available deals.
Up Next:
Our editors strive to ensure that the information in this article is accurate as of the date published, but please keep in mind that offers can change. We encourage you to verify all terms and conditions of any product before you apply.