Companies Helping With COVID-19 That You Can Also Support
From small business owners to corporations, these businesses are providing supplies, financial assistance and much more.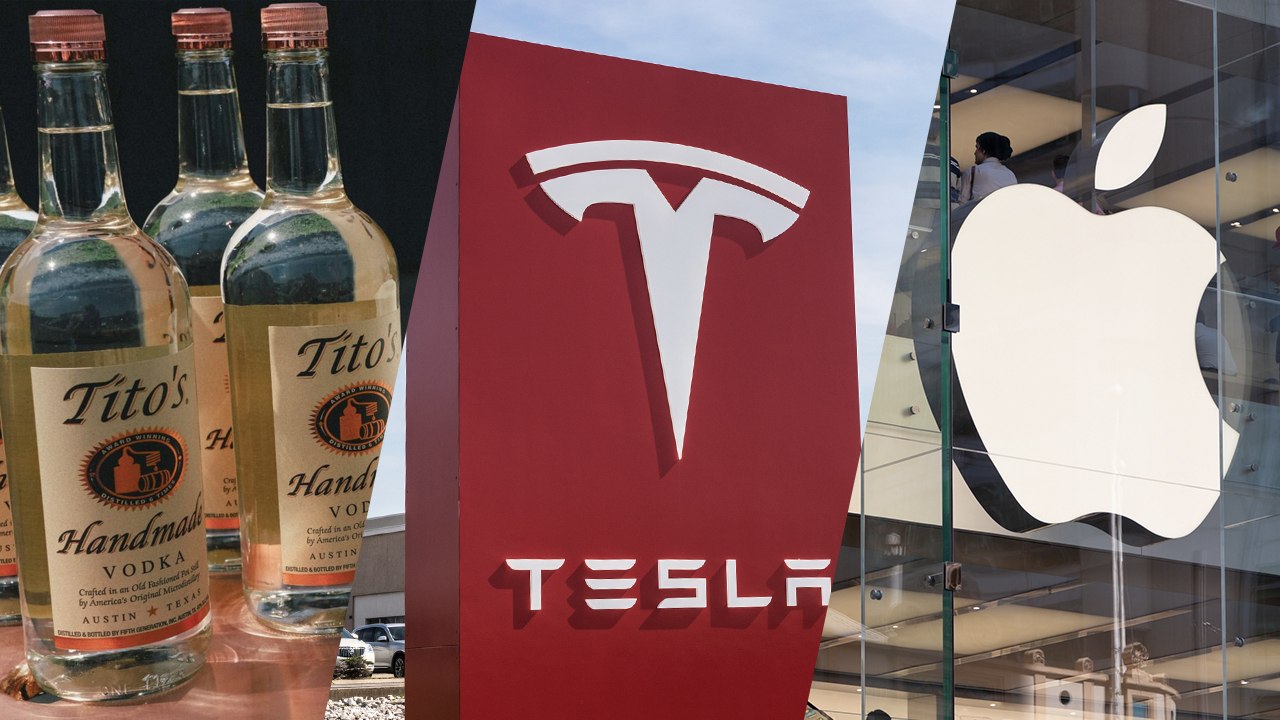 While governments scramble to combat the COVID-19 spread and support those at the frontlines, many corporations and small business owners are stepping up to do their part. Some are working to raise funds for those in need, while others are sourcing and manufacturing supplies, or offering free internet access to keep people connected and informed. Big government initiatives will eventually yield results, but many enterprises are able to take action right now. You can show your support by participating in fundraising programs, sharing the news or even just patronizing the business themselves.
Apple, Goldman Sachs, Tesla, MasterCard: Donating Stockpiled N95 Medical Masks
Apple is donating 9 million N95 masks that have been in short supply all over the country as the number of COVID-19 cases piles up. Many companies stockpiled the masks during recent California wildfires. That initiative also left Facebook with 700,000 various types of protective masks that they will donate, as well.
Goldman Sachs, as per their spokesperson, is donating 100,000 N95 masks to New York and New Jersey, while their London office will donate 50,000 masks to the United Kingdom's NHS. Other companies pledging to release N95 mask stockpiles include Tesla, NASDAQ and MasterCard.
Canada Goose: Outfitting Healthcare Workers
Apparel company Canada Goose is making hospital scrubs and patient gowns, and then donating them for free to Canadian health facilities.
Comcast: Free Wi-Fi Spots Everywhere and Free Internet to Those in Need
Comcast is offering complimentary new service to low-income households in areas where it has a footprint. The company is also offering unlimited data for all customers at no extra charge.
Crocs: Donating Shoes to Medical Personnel
Crocs is donating up to 10,000 pairs of their easy-to-clean shoes per day to health care workers. The company takes new requests for free pairs of shoes from medical personnel every day at noon ET.
Estée Lauder: Making Hand Sanitizer
Estée Lauder will reopen a shuttered manufacturing facility in Melville, New York, to make hand sanitizer for medical facilities. L'Oréal and LVMH have already switched some lines to the
production of hand sanitizer and hydroalcoholic gel to meet European shortfalls.
Facebook: Funding Small Business Grants Worldwide ($100 Million)
Facebook recently announced a small business grants program that will provide $100 million in cash and credits, with a goal of helping 30,000 businesses in 30 countries.
Gap: Manufacturing Scrubs and Masks
The Gap corporation has pledged to move resources within the company to manufacture masks, gowns and scrubs for hospital workers. The company will work with hospitals in California to distribute the supplies.
Hanes: Making Masks in the Millions
Best known for its underwear brands, Hanes is initiating plans to manufacture masks using U.S. cotton. The company expects to ramp up to 1.5 million masks weekly. Similar initiatives are in
motion with Spanish fashion company Inditex, the parent company of Zara, as well as French brand The Kering Group.
JOANN'S Fabric: Donating Fabric and Materials for Multiple Mask Initiatives
JOANN's Fabric is offering free fabric, elastic and other necessary materials for customers to sew masks for hospital staff. They can return the masks to JOANN's for shipment to hospitals.
Part of this JOANN'S initiative includes working with smaller factories and entrepreneurs who are helping to close the gap for masks such as The Mask Project (requestmasks.com) where medical personnel can log on to requests masks thanks to 300 factories that came together in less than a week for this effort. (Note: Many factories are organizing to create cotton masks not intended for medical personnel treating COVID-19 patients, but are meant to work for more routine medical tasks so the stricter N95 masks aren't used where they don't need to be.)
Spectrum: Two Months Free Internet Services for Families with Young Kids
Cable company Spectrum is offering 60 days of free internet access to homes with kids in kindergarten through 12th grade. The offer is available to new subscribers only. They're also offering internet to college students who don't already have access.
Tito's Handmade Vodka: Making Hand Sanitizer
Just as companies shifted their production lines during World World II to produce needed items, some companies are now switching over to hand sanitizer. Tito's Handmade Vodka made the biggest pledge, promising to produce 24 tons of hand sanitizer that will be given away for free.
Several large bourbon distilleries in Kentucky and spirits giant Pernod Ricard USA are also ramping up production. In Canada, Dillon's Small Batch Distillers in Beasmsville, Ontario produced hand sanitizer from the alcohol it had on hand and delivered 8,000 bottles to Ontario municipalities in a partnership with Volkswagen Canada.
Verizon: Money for Small Businesses ($2.5 Million), Free Internet Access for Students and Extra Data for Customers
Verizon is helping small business owners with Pay It Forward Live, a series of weekly streaming live concerts and comedy shows from big names in entertainment. Viewers can then tag their favorite local businesses during these performances with #PayItForwardLIVE. For every tweet, Verizon will donate $10 to America's small businesses, unlocking up $2.5 million on top of the $2.5 million they've already committed to helping small businesses.
The company will use this money to fund the non-profit Local Initiatives Support Corporation (LISC). It will provide grants of up to $10,000 to businesses facing immediate financial pressure because of COVID-19. This could help up to 500 or more businesses during this critical time.
Plus, with students out of school, as many as one in seven have lost the internet connection they need to keep learning. Verizon struck a partnership with the Los Angeles Unified School District,
which serves more than 700,000 students, to provide free access to students in need. And nationally, the company is providing extra mobile data to customers on a complimentary basis and waiving many late fees and service charges.
Walmart: Donating Parking Lots for Testing and Helping Food Banks
Walmart has converted two of its parking lots in the Chicago area to be mobile coronavirus testing centers. It has also pledged $25 million to be split between the WHO-affiliated COVID-19 Solidarity Response Fund and grants to various organizations running food banks for the needy.
Yelp: Free Advertising, Grants and Services to Local Businesses ($26 Million)
Review site Yelp announced $25 million in relief via free advertising, waived fees and complimentary services. Yelp also teamed up with GoFundMe, the social fundraising platform,
to provide more than $1 million to small-business owners via grants and resources.
---
UP NEXT:
Our editors strive to ensure that the information in this article is accurate as of the date published, but please keep in mind that offers can change. We encourage you to verify all terms and conditions of any product before you apply.