Don't Miss Out: Own the Entirety of Cowboy Bebop for $5 (Half Off Its Usual Sale Price)
Right now, for less than five dollars, you can own one of the greatest animated series of all time.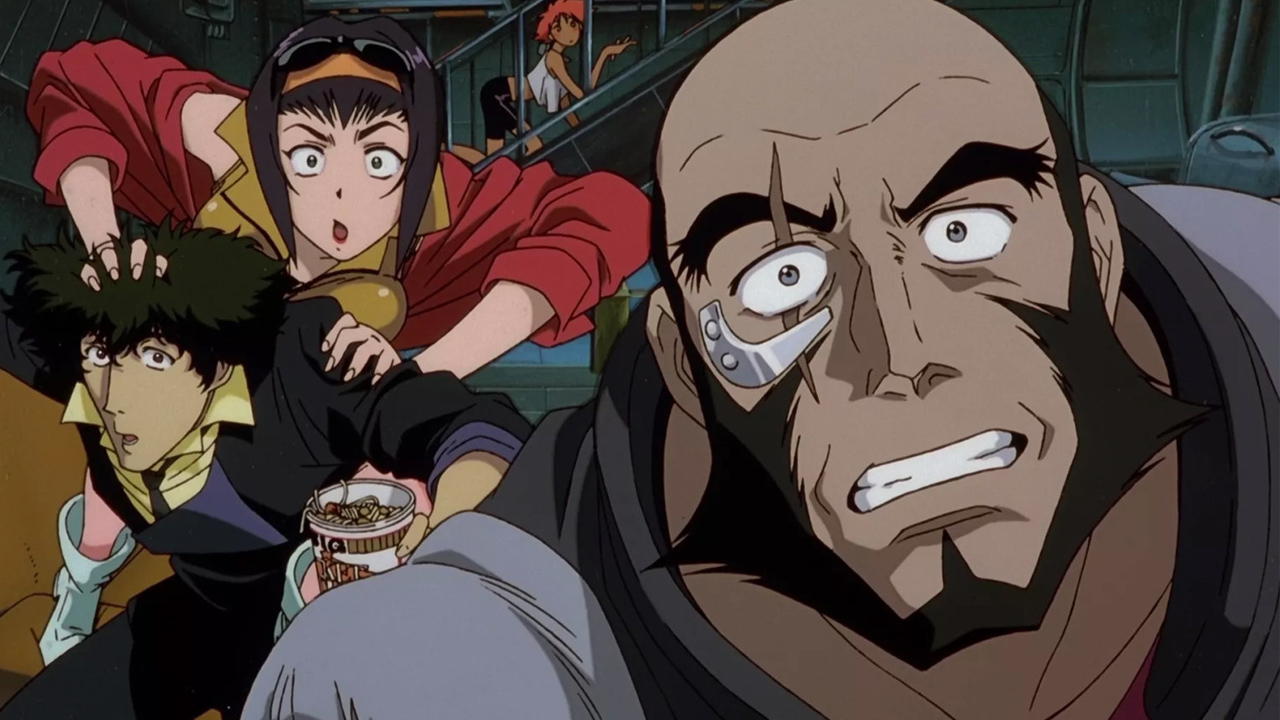 As you wait for Attack on Titan Season 3, consider falling back into one of anime's most beloved titles, Cowboy Bebop.
Right now, Apple iTunes is offering a significant discount off the entire Cowboy Bebop series. For a limited time, you can pick it up for $4.99, a whopping 50% discount from the usual sale price of $9.99, and around 90% off its retail price of $53.99.
But if you (like Apple) are a bit on the outs with iTunes, Amazon is offering a similar deal, also $4.99, for the same amount of episodes. With Amazon Prime Day right around the corner, this deal can play into your annual Amazon savings.
With a grand total of 26 episodes, it breaks down to less than 20 cents an episode. As noted by Slickdeals user ctujackbauer, who discovered this deal, be sure to purchase it as "Season 1 HD."
Another commenter pointed out that they'd purchased the dubbed version instead of the original Japanese, so be aware that it may only be the dubbed version that's available. Individual episodes cost $2.99, so this deal is most certainly worthwhile, though the pricing is just one of many appealing factors.
So What is Cowboy Bebop?
From longtime anime fans to newcomers to the genre, Cowboy Bebop presents one of the most famous and accessible titles to explore.
Taking place approximately 50 years in the future (70ish if you consider its original airdate), the series follows intergalactic bounty hunter Spike Spiegel and his ragtag crew aboard their spaceship, Bebop. Despite its short length, the series remains a favorite among anime enthusiasts and is considered one of the best offerings across the entire genre.
And now, thanks to the Cowboy Bebop sale, you can own this landmark series and play it on your computer, iPhone or smart TV. As one commenter put it, "What else are you going to spend $5 on?" Even a fictional bounty hunter can see the value.
Discover even more discounts by checking out today's best Amazon deal from our Frontpage:
Search URL: https://slickdeals.net/newsearch.php?firstonly=1&pp=20&sort=newest&rating=frontpage&filter%5B%5D=12029&forumid%5B%5D=9&hideexpired=1&r=1
---
Deal Value: 90% off typical retail price
Timeframe: Limited time only
Things to Remember: It's possible that only the dubbed version is available.
Thanks for alerting us to this stellar deal, ctujackbauer.
Our editors strive to ensure that the information in this article is accurate as of the date published, but please keep in mind that offers can change. We encourage you to verify all terms and conditions of any product before you apply.