Get Unlimited Wings and Games at Dave and Buster's for $19.99
Every Thursday will be Unlimited Play day for a limited time. Plus, you can score All-Day Gaming for Two any day of the week for $20.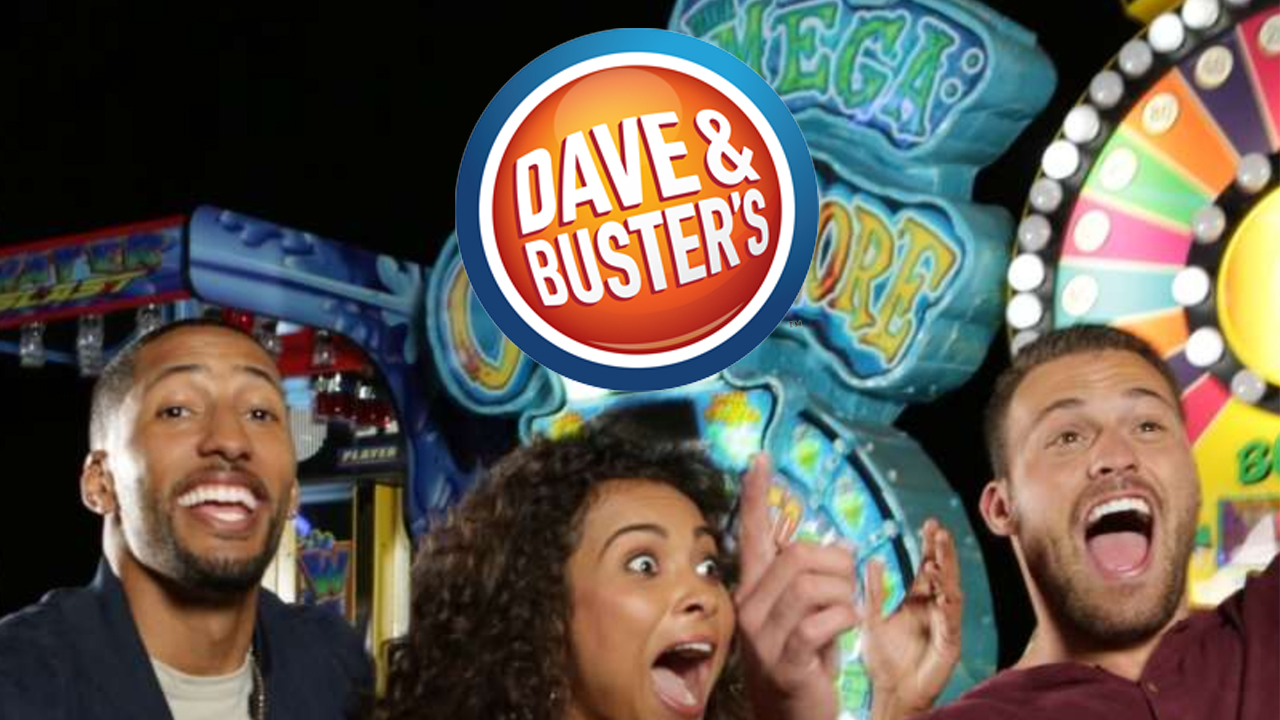 While many dine-in deals may have ended for now, fans of Dave & Buster's can consider purchasing gifts cards to use for to-go orders, curbside services or online orders, where available, or to use in the future to dine or shop (for this establishment and many other restaurants, stores and retailers).
Dave & Buster's Gift Card Options
---
Check out these 'free' deals you can take advantage of right now:
Sam's Club Membership Is Essentially 'Free' Right Now and Includes Free Food
A Master List of Who Is Offering Free Food Delivery During Social Distancing
How to Get Free Trials from the 24 Best Video Streaming Services
---
Dave & Buster's is offering unlimited wings and arcade play on select games for just $19.99 every Sunday, Monday and Thursday, for a limited time. No coupons or promo codes required! Additionally, you can also enjoy the following during this period:
22 oz Draft Beers for $4
Select Bar Bites for $5 each
While this limited time deal is definitely solid, there are some exclusions and caveats you should know about.
For instance, Dave & Buster's "unlimited" games are actually pretty finite. The offer excludes all ticket redemption and virtual reality games. That's a good chunk of the titles available at Dave & Buster's, leaving you with options like Super Shot (the basketball game) and Pac-Man air hockey.
There are some restrictions on the all you can eat wings as well. The limit for this promotion is "one per person, per seating, in-store only." So, if you leave to play video games for a few hours and come back to get more wings, you may have to pay full price. Still, it's a solid value and definitely something to consider for an office happy hour.
Keep in mind, however, that pricing may vary depending on your location. If you don't know where to find the closest Dave & Buster's, check this online store finder.
You should call your local Dave & Buster's beforehand to confirm they are carrying the deal at the nationally advertised price. You can read the full terms and conditions yourself at the Dave & Buster's website.
Enjoy All-Day Gaming for Two at Select Dave & Buster's for Just $20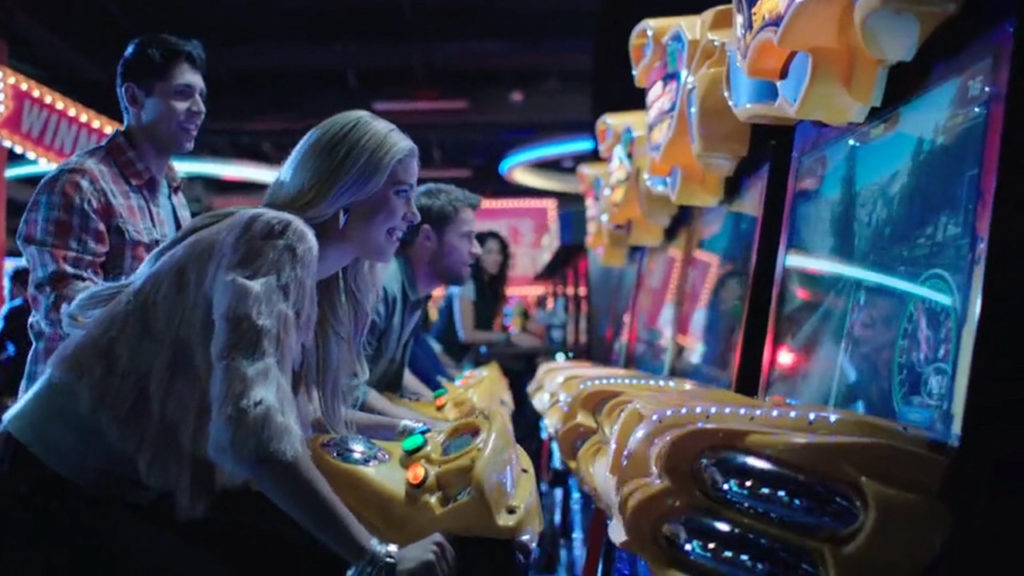 And if you want to head to Dave & Buster's on a day other than Thursday, both Groupon and LivingSocial are offering a deal that gets you a day's worth of gaming for two people for $20, This deal is advertised as a $70 value, so that's roughly a 70% discount. The promo is only available for a limited time, but the exact end date is unclear.
To access the full savings, add the $25 deal to your cart on either website, then enter the promo code SALE3 before completing checkout to save an additional 20%, bringing the final price down to $20.
This offer is only available at select locations, but you can check to see if a nearby option is eligible on the Groupon or LivingSocial mobile apps or websites. Just confirm your current location, search "Dave & Buster's," and the deal should pop up.
Which Dave & Buster's Games are Eligible?
The details on this all-you-can-play Dave & Buster's deal are pretty much identical whether you're using Groupon or LivingSocial, so here's the scoop on the terms and conditions. The offer comes with one All-Day Simulator Power Card for games that do not issue tickets or prizes, as well as 18 game chips, both per person. It also includes the Power Card activation fee.
The game exclusions are actually more limiting than they sound. Slickdealer RUTHRA points out that a good chunk of Dave & Buster's games are excluded from this deal since they issue tickets. VR games are also off the table. There are still a variety of games available, including arcade, 3-D, simulator, sports and rides.
In addition, you cannot combine these deals with existing Dave & Buster's offers like Eat & Play Combos or Half Price Games Wednesdays. The limit is five per person, and you can use one Power Card per visit. You can read the full terms and conditions at the bottom of the Groupon and LivingSocial deal pages.
And make sure to set up a Deal Alert with us to stay informed of the latest offers from Dave & Buster's.
Plus, you can check out one of our most popular Frontpage deals here:
Search URL: https://slickdeals.net/newsearch.php?firstonly=1&pp=20&sort=newest&rating=frontpage&forumid%5B%5D=9&hideexpired=1&r=1
Special thanks to Slickdealers Yzan and Eragorn for originally bringing these promotions to our attention!
---
Any product or service prices/offers that appear in this article are accurate at time of publish, and are subject to change without notice. Please verify the actual selling price and offer details on the merchant's site before making a purchase.