11 Best Ways to Save on Disney Cruises
Sailing with the Mouse? Here's how to save big.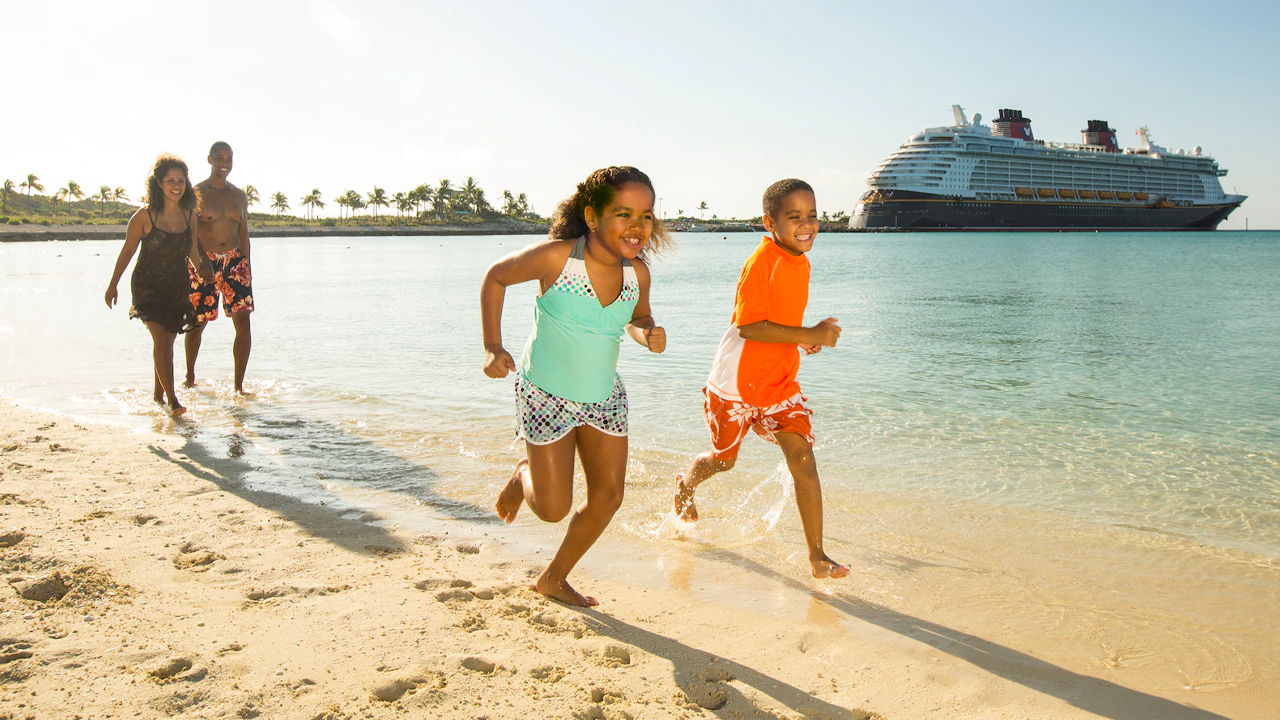 You know that giddy feeling you get every time you go to Disneyland or Disney World? Imagine feeling that same feeling every morning on a Disney Cruise.
If you're a Disney lover, taking a trip on the Wonder, Dream, Fantasy or Magic is a dream-come-true experience. We're sharing some of the best Disney Cruise tips to help you set sail on a magical vacation for a fraction of the cost.
How to Save on Disney Cruises
1. Book Early During Off Seasons
Disney Cruises are catered to families, which means you're going to pay a premium for sailing during summer vacay. Instead, try to book your cruise 12–18 months in advance and choose an off-season sail date (like October).
2. Book at the Last Minute Instead
Like most cruises, the best time to buy is either very early or at the last minute. With Disney cruises, the price typically goes up the more time you wait. That being said, sometimes you can secure "Restricted Guarantee" fares 21–75 days before the cruise.
With these fares, you won't be able to pick your room location, only the type of room — inside stateroom, oceanview or verandah.
RELATED: How I Booked a Trip for Four to Disneyland for Almost Nothing Using Points

3. Maximize Your Freebies
Yes, Disney Cruises are pricy, but the vacations come with a lot of freebies. Make sure to take advantage of the following:
Free soft drinks
Unlimited meals and desserts
Free first-run movies (e.g., see Disney movies that are playing in theaters)
Free WiFi when you sign up for Connect@Sea on the first day of the cruise
Free medal for running in the free Castaway Cay 5K
Character breakfasts
Celebration buttons if you have a birthday or anniversary
Free classes
Free prizes for games
4. Join a Disney Fish Extender Group
Once you book your cruise, we suggest joining a fish extender swap. This is a fun, secret-Santa style swap that allows you to give and receive small trinkets/gifts among other passengers on your cruise.
Yes, there's a cost to buy small gifts for people in your group, but it makes your experience even more magical to receive gifts from cruisers all over the world.
5. Bring Your Own Alcohol
Disney has a generous alcohol policy that helps you save money on your drinking costs during the cruise. Disney Cruise Line guests aged 21 years and older may bring a maximum of two bottles of unopened wine or champagne (no larger than 750 ml) or six beers (no larger than 12 ounces) on board at the beginning of the voyage and at each port of call.
You can also request complimentary wine glasses and a corkscrew to use in your room. If you want to use your bottle at dinner, however, you'll need to pay a $25 corking fee.
RELATED: 12 Tips to Save Money on Your Next Cruise

6. Score Discounted Gift Cards
Using discounted Disney gift cards is a great way to save money on your cruise package and the experience as a whole. You can apply your gift card to your shipboard account, which covers many onboard costs. You can buy discounted Disney gift cards from the following retailers:
7. Use a Disney Credit Card
If you plan to spend a lot of money on board, the $49 annual fee Disney Visa Credit Card might be worth looking into. The card's cruise benefits include the following:
10% off photo packages
10% off $50+ merchandise purchases
10% off Castaway Cay getaway packages
20% off Spa treatments
The card comes with additional perks for other Disney destinations. You can use reward credits on your Disney cruise, as well. But of course, you'll need to do your research before you apply to see if the card is really right for you in the long run.

8. Speak with a Disney Travel Expert
When it comes to Disney vacations, booking through a certified Disney agent is the best way to go. Disney travel agents have insider knowledge of Disney vacations and have oftentimes been on several themselves. Plus, they can offer steep discounts and onboard credit.
Here are two recommendations:
9. Rebook During Your Cruise
Disney Cruises are so magical, you'll probably want to sail again. Grab an additional discount on your future cruise by booking onboard.
You don't have to know your exact sailing dates and will need to put down a 10% placeholder, but rebooking while still on your cruise can save you 10% while earning you onboard credit.

10. Ask for a Secret Porthole Room
You don't need to book an oceanview room to get the scenic perks. Instead, save money by booking an inside cabin that has a secret porthole. Both Disney Wonder and Magic have secret porthole rooms.
Just ask for one of these room numbers when booking: 5020, 5520, 5022, 5024, 5522 or 5524.
11. Book Connecting Rooms Instead of a Suite
If you have a family of five or more, Disney will try to stick you in one of its family suites. While this does give your family more room over a single cabin, it's not the cheapest way to sail. Instead, ask about booking connecting cabins, since this will save you almost 40% and give you more space.
Looking for more tips on how to save on Disney Cruises? Be sure to set a Disney Cruise Deal Alert. Right now, you can save 25% on select Disney cruises available on our forums.
---
UP NEXT:
Objectively, 'Free' Cruises Are a Terrible Deal
While we work hard on our research, we do not always provide a complete listing of all available offers from credit-card companies and banks. And because offers can change, we cannot guarantee that our information will always be up to date, so we encourage you to verify all the terms and conditions of any financial product before you apply.