Do AirPods Work Well With Android Phones?
AirPods can work on Android phones, but you'll lose out on some key features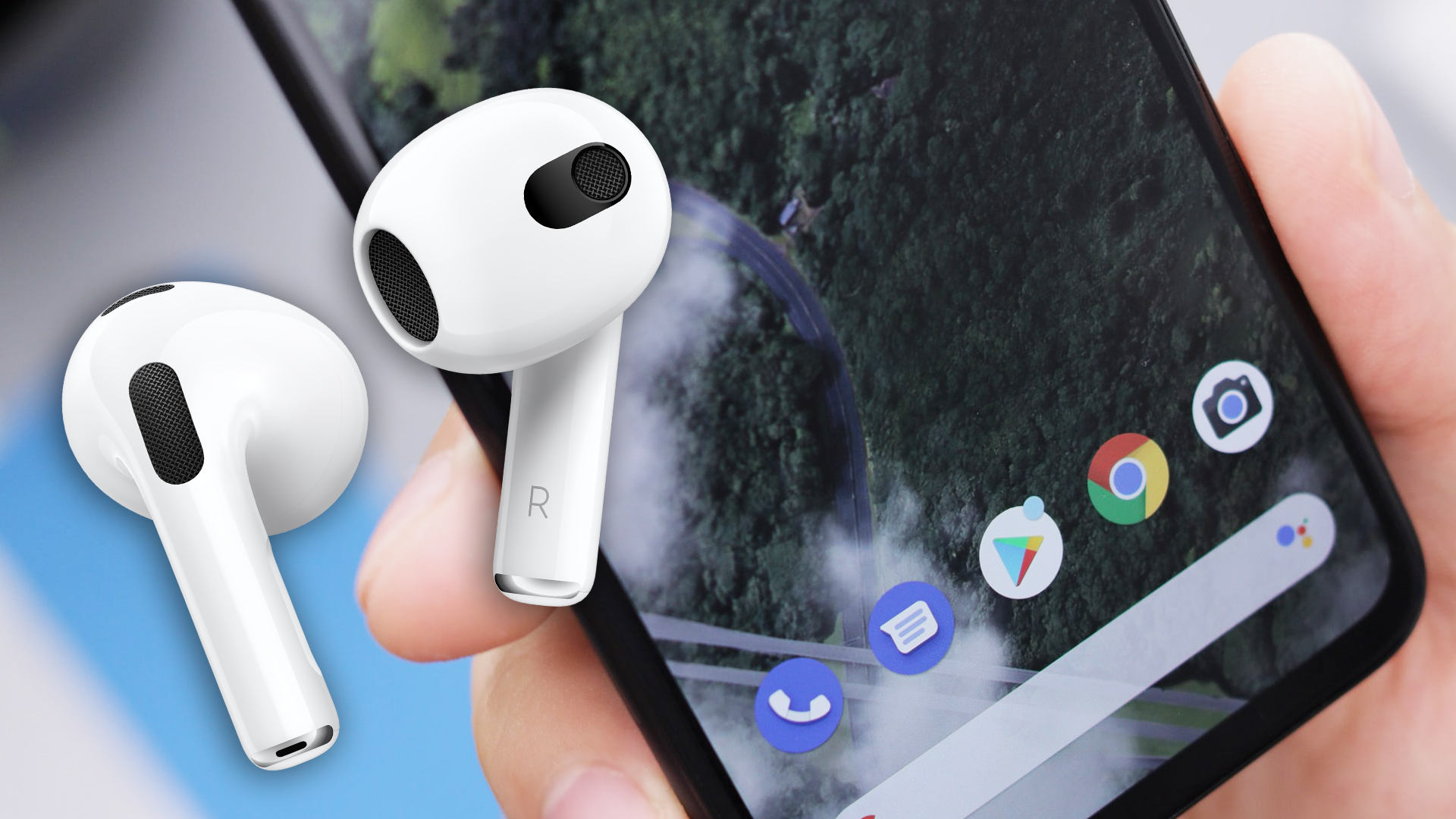 If you've ever spent too much time trying to untangle wired earphones, it's no surprise how wildly popular AirPods are these days. AirPods sound great, are beautifully portable, easy to charge and offer decent battery life.
But what if you're not using Apple devices? What if you're a lover of all things Android? If so, you might be trying to figure out how compatible AirPods are with Android and if they are worth buying. The answer for Android users: it depends.
Can AirPods be used on Android phones?
Technically speaking, yes they can. Despite much emphasis on all their bells and whistles, AirPods are still Bluetooth earbuds. That means pairing them with your Samsung or Pixel device, for example, is not going to be a problem. However, you will lose out on some key features that AirPods offer.
AirPod Features That Don't Work on Android

AirPods aren't cheap, and as an Android user, you won't be able to enjoy some of the features that you are paying a premium for. These AirPod features don't work with Android devices:
Siri — Having Apple's virtual assistant in your ear is a key selling point for some. On an Android, you lose out on Siri's voice search functionality, but one workaround is to download an app that can pair an AirPod with Google's Assistant.
Customized 'double tap' — Android users are unable to customize their double-tap function for their favorite instructions like skipping to the next track, play, pause or returning to the previous track.
AirPod battery life display — iOS users can do this by asking Siri or going to their Control Center on an Apple Watch. Android users will need to get an app specifically to check an AirPod's battery status.
Automatic ear detection — Audio will pause if the earbuds are removed when playing on an iOS device, not so on Android.
Single AirPod listening ability — iOS users can remove one AirPod from their ear and audio can still continue to play. Android users don't get this benefit.
Automatic syncing with Apple devices — Another gap is the magically simple setup feature that iOS users get when they just open the case and the connection happens automatically, whether it be through your iPhone, iPad or another Apple device.
Sound quality — Also noteworthy is the fact that some user reviews indicate that sound quality can suffer when using AirPods with an Android device, and for many, that could be a deal-breaker.
Android users can regain some of the lost features with the help of apps. Examples of apps for Samsung or Pixel or other Android device users include:
AssistantTrigger: Adds ear detection features and lets you customize your tap functions through Google Assistant.
AirBattery: Reveals how much battery life you have left on each individual earbud.
AirPod Features Android Users Can Still Enjoy

As mentioned, AirPods have several excellent qualities that still make them superior compared to many other brands of Bluetooth earbuds—even if you are an Android user:
Long battery life — You won't lose out on the long battery life that AirPods provide even with an Android.
Easy and fast charging — Charging your AirPod is still fast and easy with an Android phone.
Exceptionally high-quality connectivity — You're unlikely to find yourself with the disconnection issues that bedevil other wireless earbuds.
Double-tapping — This feature can't be customized, but, you can still double-tap for play and pause only on an Android.
Noise cancellation and transparency modes — These AirPods Pro and AirPods Max features do work with Android devices.
How To Pair AirPods With an Android Phone
If you are wondering how difficult or easy it is to pair AirPods with a droid,  here's the process step-by-step:
Open up the lid of the AirPods charging case.
On the back of the case is a small button. Press and hold until the indicator light starts blinking white. Note that if you're using AirPods Max, the earbuds must be removed from the case, and then you can hold down the noise control button.
On your phone, go to the Bluetooth settings. Depending on your phone, you will select 'add new device' or 'pair new device' in the list of Bluetooth accessories.
'AirPods' should automatically appear as an option. Tap the 'pair' or 'add' button just as you would when connecting any device via Bluetooth.
As you can see, it is a simple and straightforward process for connecting AirPods even when pairing with an Android.
Are AirPods worth buying if you have an Android?
The bottom line: If you're set on using AirPods because of their great reputation, an Android is entirely compatible with AirPods. They can connect like any other Bluetooth device, and there are apps to overcome some — but certainly not all — of the missing features.
However, many users prefer the experience of pairing devices that use the same operating system. Some of the pitfalls of pairing your Android device with AirPods might have you regretting your decision down the line, especially since there are some very worthy competitors out there—so be sure to consider other options.
---
Our editors strive to ensure that the information in this article is accurate as of the date published, but please keep in mind that offers can change. We encourage you to verify all terms and conditions of any product before you apply.