Welcome to the Future: Domino's is Expanding Its Robot Pizza Delivery Service
Machines already help make your pizza - let them deliver it to you, too.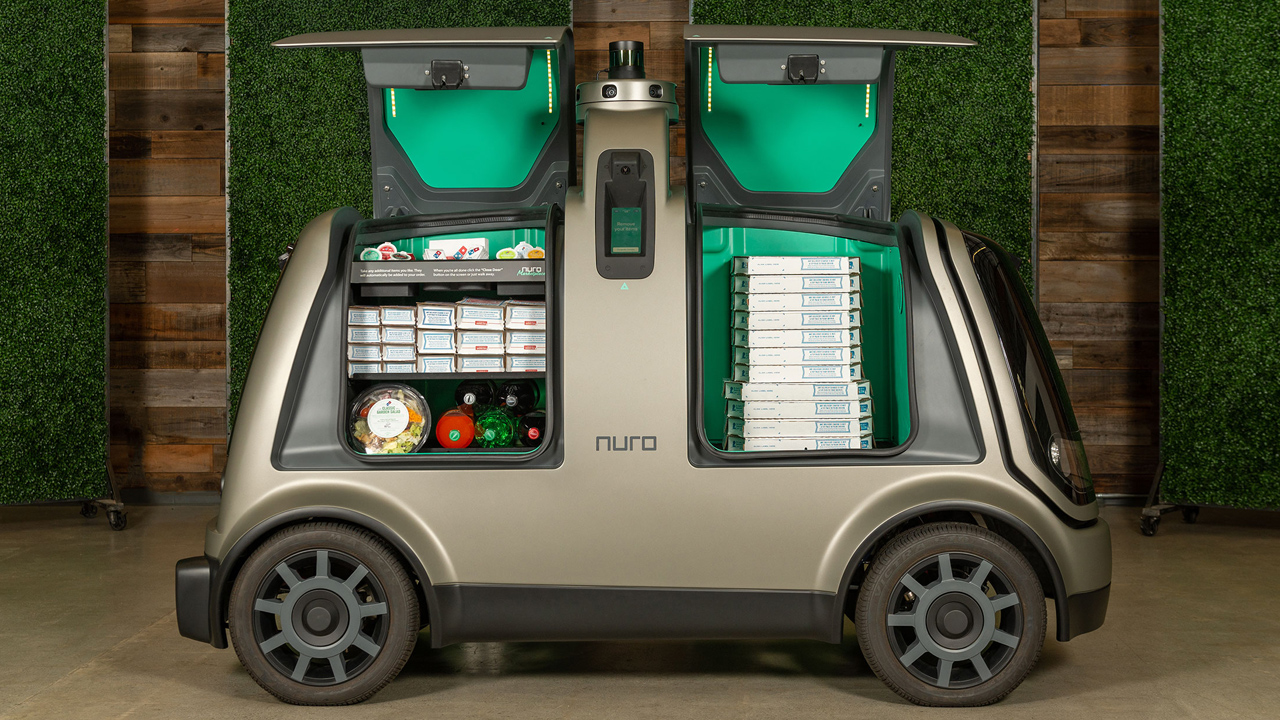 With all the discussion surrounding self-driving cars, it only became a matter of time before people began considering the idea of self-driving delivery. Domino's Pizza took the plunge in Miami last year when it started making deliveries using self-driving cars via a partnership with Ford vehicles.
Now, Domino's autonomous pizza delivery looks to makes new strides in Miami and Houston this year. While its previous service worked alongside Ford, Domino's newest Houston services will happen through the help of Nuro, a robotics company.
In the case of self-driving pizza delivery, Domino's new service is exactly what you imagine: an autonomous vehicle brings you a delicious pie straight from the oven. The company initially tested the feature in Miami, as the city contains a multitude of traffic patterns and living situations to test.
The vehicle delivering your mushroom and anchovy pizza would be the R2, a machine devised by Nuro strictly for the delivery of goods. Domino's partnership with Nuro sounds particularly interesting due to the fact the robotics company amassed $1 billion from investors, who have also worked on self-driving technology at Google.
The Domino's Tracker already allows you to track the status of your pie as it's created, so who knows what sort of gimmicks it may add to its robot pizza delivery? Hopefully, buyers will get the chance to utilize Domino's extensive coupon options when using this service.
Search URL: https://slickdeals.net/newsearch.php?firstonly=1&pp=20&sort=newest&rating=frontpage&forumid%5B%5D=9&hideexpired=1&r=1
According to company president Kevin Vasconi, data says buyers enjoy the novelty of self-driving pizza delivery. "Some customers even said they would prefer a self-driving vehicle to delivery with a driver," he says. The only question left is: do you need to leave a tip if you receive your pizza via a machine?
Images courtesy of Nuro. 
Our editors strive to ensure that the information in this article is accurate as of the date published, but please keep in mind that offers can change. We encourage you to verify all terms and conditions of any product before you apply.