Doom Eternal is 50% off On Every Platform—Bring it Home for $30
The Collector's Edition is sold out in most locations, but we've seen it periodically restocked over the past few months.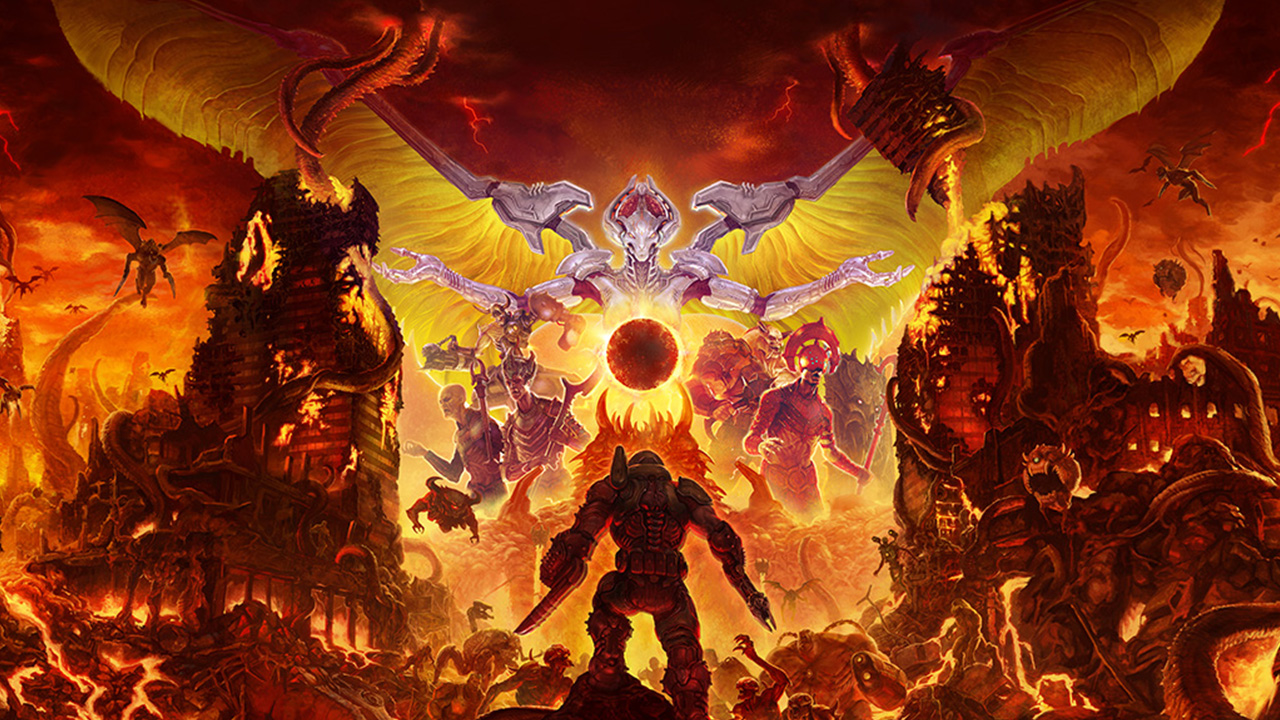 Doom Eternal Release Date: March 20th, 2020 (PC, Xbox One, PS4) | TBD (Nintendo Switch)
Editions Available: Standard, Deluxe Edition, Collector's Edition
Platforms: PC, Xbox One, PS4, Nintendo Switch
MSRP for Doom Eternal: Standard — $59.99 | Deluxe Edition — $79.99 | Collector's Edition — $199.99
Even though Doom Eternal is a new release, you don't need to pay full price for it. Right now, Gamefly has the PS4 and Xbox One versions of the game on sale for $30
Order Doom Eternal for Xbox | Order Doom Eternal for PS4
You can buy the PC version of Doom Eternal for $32.39. However, keep in mind you're ordering the European version of the game, so you'll need a Europe-associated account to activate the code. You can always ask someone in Europe to redeem the code and gift you the game, but it's definitely a little bit of a hassle.
Check out the launch trailer below for a glimpse of the adrenaline-pumping action.
qgvV4GE8vVA
The Best Deals on Doom Eternal
On March 20th, Doom Eternal released for PC, Xbox One and PlayStation 4. A Switch version is also in development, but Bethesda Softworks has yet to announce a release date.
Considering how poorly Bethesda Softworks' last couple games have fared (Fallout 76, Wolfenstein Youngblood), we'd understand if you were a little skeptical about paying for Doom Eternal before trying the final product. But luckily, the publisher decided to release review scores before launch day, and it currently has an 89 out of 100 on Metacritic. And really, who couldn't benefit from gloriously ripping apart some demons right now?
Walmart
Target
Best Buy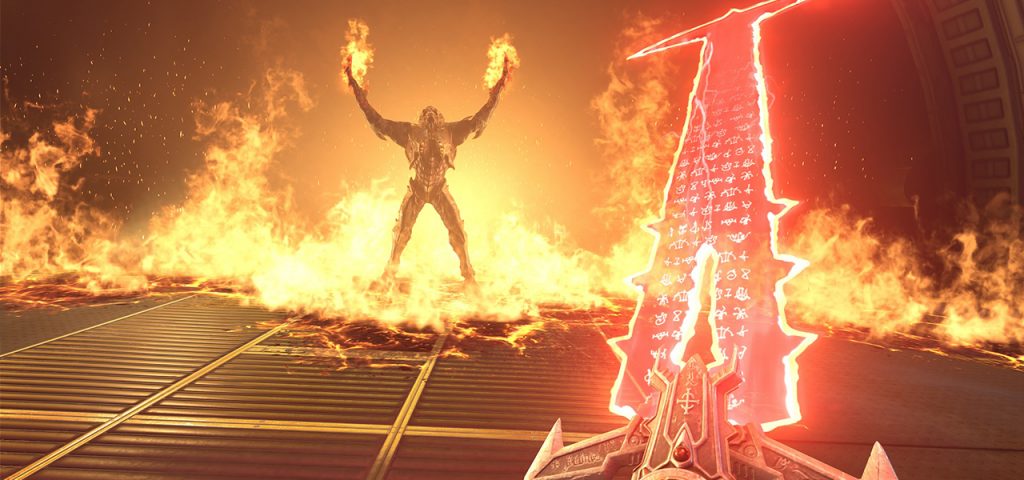 GameStop
PlayStation Store
Xbox Live Marketplace
CD Keys
Steam
Green Man Gaming
Amazon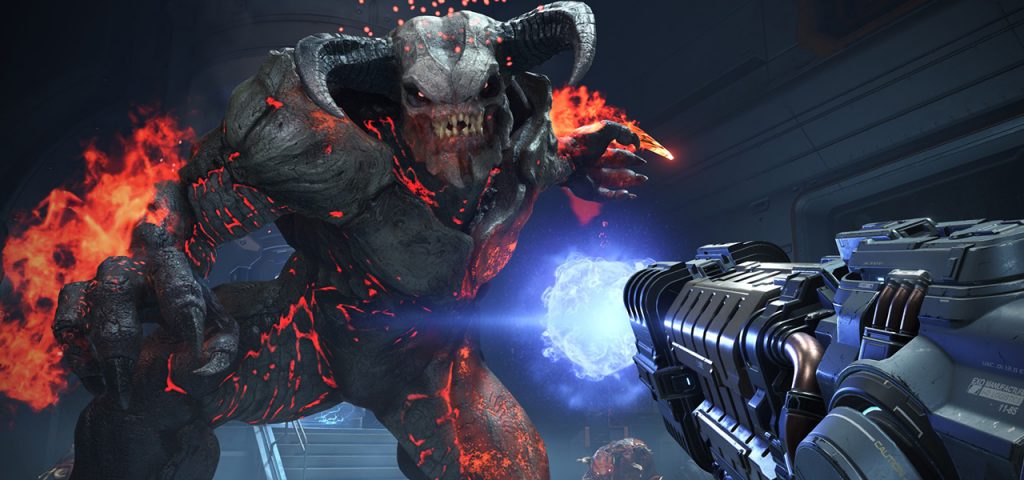 Which Version Of Doom Eternal Should I Order?
As is customary for the biggest games of the year, Doom Eternal is available in several versions — Standard, Deluxe and Collector's — and most retailers are offering exclusive bonus content in hopes of luring customers away from the competition.
Here's a rundown of what each version includes:
Doom Eternal Standard Edition — $59.99
The Standard Edition only includes the base game and a few pre-order bonuses (some of which are retailer-exclusive).
The pre-order bonuses below apply to all systems:
Rip and Tear Pack: Doot Revenant Skin, Throwback Shotgun Weapon Skin, Bonus Campaign Level (All Retailers)
Doom 64 (All Retailers)
Collectible Doom Eternal Tin (GameStop)
Doom Eternal SteelBook Case (Best Buy)
$10 Reward Credit (Best Buy)
Doom Eternal Official Theme (PlayStation Store, PS4 Only)
It's worth pointing out the Collectible Tin from GameStop will only be offered while supplies last, so be sure to pre-order early if you're hoping to land one.
Doom Eternal Deluxe Edition — $89.99
Spring for the Deluxe Edition and receive some extra DLC along with any relevant pre-order bonuses mentioned above. The DLC includes:
Demon Slayer Skin
Classic Weapons Sound Pack
Doom Eternal Year One Pass
The Year One Pass adds two story expansions set to release at undisclosed dates over the next 12 months.
Doom Eternal Collector's Edition — $199.99
The most expensive version of Doom Eternal is already sold out at most retailers, but we've seen it come back in stock periodically over the past few months. If you're lucky enough to land a pre-order, here's what you get:
Exclusive SteelBook Case
Wearable Doom Slayer Helmet replica
Playable cassette tape + download codes for digital copies of Mick Gordon's Doom (2016) and Doom Eternal soundtracks
Doom lore book by id Software
"The Gift of Argent Power" 11 x 17 lithograph
If you're a fan of action-packed FPS games, you won't want to miss Doom Eternal. Beyond the single-player experience, players will get to enjoy Battlemode, a new 2-v-1 multiplayer mode wherein two players control demons and face off against one fully-armed Doom Slayer.
Other Slickdeals Video Game Pre-Order Guides
If you're not ready to purchase Doom Eternal, be sure to set up a Deal Alert to receive notifications of any new sales. After all, our research has shown you can get some of the year's hottest games for a fraction of their retail price if you wait a few weeks.
You might also be interested in this video game deal on the Frontpage:
Search URL: https://slickdeals.net/newsearch.php?firstonly=1&pp=20&sort=newest&rating=frontpage&filter%5B%5D=309&forumid%5B%5D=9&hideexpired=1&r=1
We want to make sure you get the best deal! Our editors strive to ensure that the information in this article is accurate as of the date published, but please keep in mind that offers can change. We encourage you to verify all terms and conditions of any financial product before you apply. Also, please remember this content wasn't provided, reviewed or endorsed by any company mentioned in this article.
---
Any product or service prices/offers that appear in this article are accurate at time of publish, and are subject to change without notice. Please verify the actual selling price and offer details on the merchant's site before making a purchase.