Sponsored
Healthy Comfort Food Hacks: 6 Easy-To-Make Wholesome Mac & Cheese Dish Ideas
We all need easy comfort food right now and Annie's Mac & Cheese is the start to these amazingly easy meals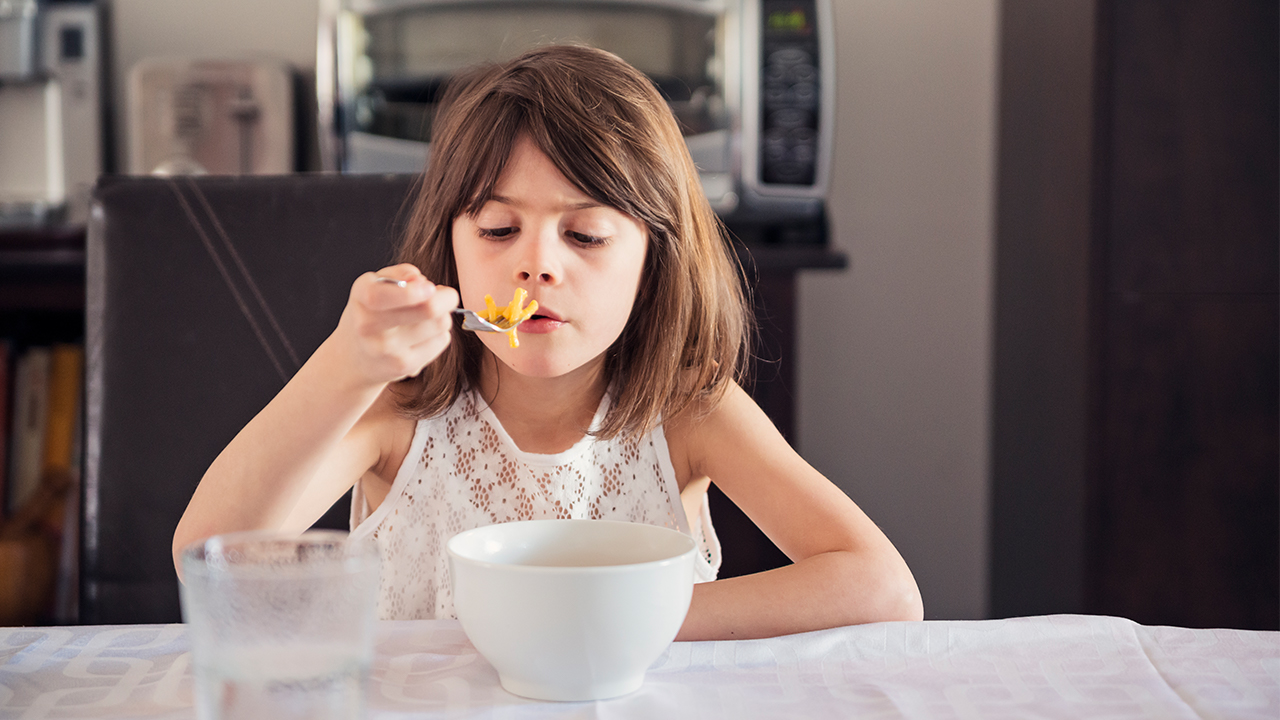 Comfort food never goes out of style, and there has never been a more necessary time to stock up your pantry with favorite go-to comfort foods to inspire easy family meals and snacks.
Annie's Bunnies Organic Mac & Cheese boxes are perfect for whipping up when schoolwork's done or for family movie nights. Plus, Annie's offers the creamy comfort of cheesy pasta along with several healthy versions you can't find from other brands such as vegan varieties, Annie's gluten-free and reduced-sodium choices, and whole-wheat or quinoa rice pasta.
Annie's commitment to organic ingredients makes this wholesome pantry item an ideal base for a variety of recipes. Ahead are comfort food ideas using Annie's products and how to transform a classic staple into delicious and healthy meals.

1. A Twist on the Classic
No matter which Annie's mac & cheese you choose, you can prep it according to the box directions, but dress it up easily two ways:
1. Mix in any veggie sauté (like vitamin-packed mushrooms) with Annie's Organic Grass Fed Cheddar Mac & Cheese for a healthy twist.
2. Crush up Annie's Organic Cheddar Bunnies cheese crackers with softened butter to top your cheesy Shells and White Cheddar. Pop the entire dish under the broiler for a few minutes to elevate your mac & cheese with flavor and texture that even kids will love.
Here's what you'll need:
 Here's how to do it:
Boil 6 cups water in a medium saucepan. Meanwhile, cook bacon until crisp and remove from pan to drain/cool.
Boil pasta according to the box directions. Wash/chop chives and crumble the bacon.
Drain pasta and set aside momentarily.
Before putting pasta back into pan, add butter, sour cream or yogurt and cheese packet, stirring briskly to combine everything.
Add pasta noodles to the saucepan mixture, then add bacon, chives and additional shredded cheese.
Coat everything well with cheese sauce mixture, then serve.
The mac & cheese is vegan already, but you can use regular or vegan dairy options for this easy spin on comfort food with a kick!
Here's what you'll need:
Here's how to do it: 
Preheat oven to 350°F while you mix up your Annie's bunnies mac & cheese according to the directions on the box (use that almond milk as a vegan alternative!).
Stir in cream cheese.
Stir in jalapeno slices and red bell pepper slices.
Put it all into an oven-safe skillet or baking dish and sprinkle breadcrumbs on top. Bake 6-8 minutes or until breadcrumbs are golden brown and toasty.

4. Turkey Bacon & Veggie Mac & Cheese
Here's what you'll need:
Here's how to do it:
Prepare mac & cheese with milk and butter, according to the box.
When finished, stir in bacon and vegetables (drain hot water for pasta over frozen veggies to thaw them quickly).
Serve in bowls and top with green onions for extra color and flavor!
Try using frozen, pre-chopped kale for this quick and hearty meal. It's easier to prep and to store in your freezer for more mac & cheese meals!
Here's what you'll need:
 Here's how to do it:
Prepare your mac & cheese with milk and butter, according to the box.
Brown the ground turkey in a large skillet.
Add ketchup, onion powder and garlic powder. Stir well.
Fully mix in the mac & cheese to the turkey mixture. Stir in tomatoes and kale.
Serve in bowls and top with green onions if you like!

6. Easy Broccoli + Cheddar Mac & Cheese
A great Annie's hack is to throw in some broccoli – either fresh or frozen along with your shells for a dressed-up adult version of Mac n Cheese! Use Annie's fun pasta shapes (like Annie's Mac & Bees) for a fun twist and to help kid's overlook the broccoli.
Here's what you'll need:
Here's how to do it:
Cook shells according to directions on the box. With about four minutes left in the boiling process, add raw broccoli florets and finish cooking.
Drain shells and broccoli together, then return them to saucepan.
Finish preparing mac & cheese (& broccoli) according to the box, adding butter, milk, powdered cheese, etc.
Serve, and top with additional spring onions or chives if desired! Or sprinkle bacon bits on top for a total spin on broccoli cheddar soup.
Deal Tips:
Our editors strive to ensure that the information in this article is accurate as of the date published, but please keep in mind that offers can change. We encourage you to verify all terms and conditions of any product before you apply.