Father's Day Gift Guide
It's the thought that counts, just don't give dad a tie.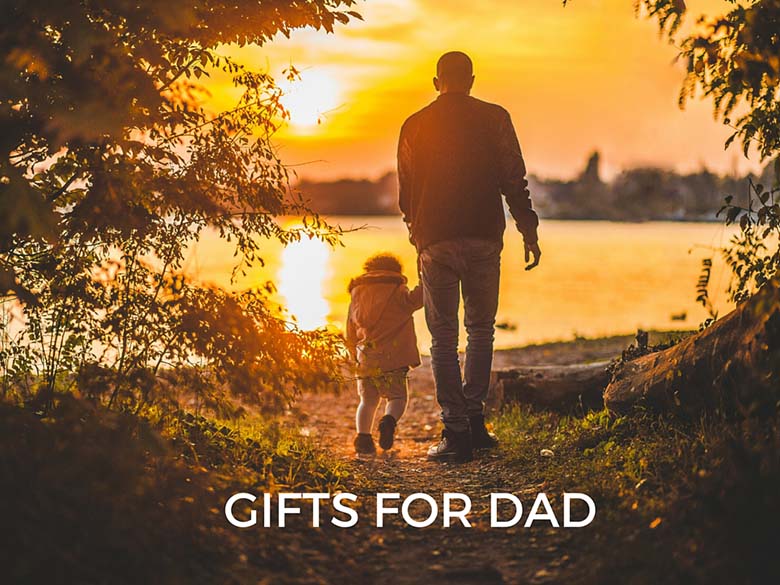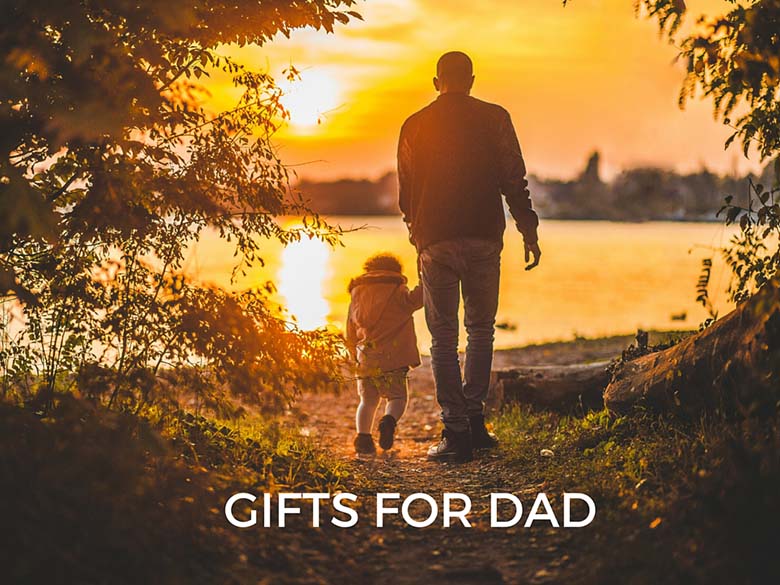 This will be the first year I get to celebrate Father's Day as a dad, and I'm terrified I'll get a tie as a gift. Isn't that what dads always get in the movies? There couldn't be a more anticlimactic gift to give your dad than a tie. It's like giving your mom Chapstick on Mother's Day. It's just not a home run-type gift. To save you all some awkward moments this weekend, we put together a list of Father's Day gifts that are ready to replace the neck tie as the stereotypical present for dad.
Gift Cards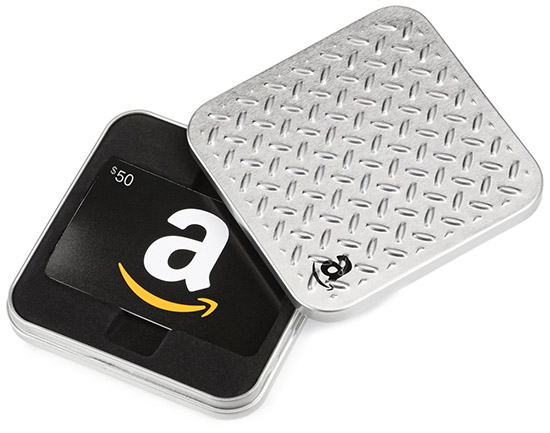 Let's start with the basics. If you're all out of ideas or your dad is impossible to shop for, go with a gift card to a place you know he shops at. It could be a store, restaurant, golf club, movie theater; you name it. You can buy gift cards for almost anything these days, and if you run into trouble, just go with a Visa gift card that can be used anywhere. Since these are pretty impersonal, you'd better get creative with the Father's Day card to save some face. Here are some solid gift card suggestions that should work for even the pickiest dad.
Father's Day Themed Amazon Gift Cards — If your dad can't find anything he likes on Amazon, there's probably not a gift guide on this planet that will help the situation you're in. If he's one of the 20+ million Prime members, you know an Amazon gift card will go a long way, and Amazon has a wide selection for Father's Day.
Home Depot and Lowe's — If you know your dad has had his eyes on a particular tool or item sold at either of the two major dome improvement stores, by all means get it if it's within your budget. However, if your dad is the kind of guy who's always looking for an excuse to go to one of these stores, a gift card might be a better option. Home Depot offers gift cards between $10 and $500, while Lowe's gift cards start as low as $5 and also go up to $500 ($100 for e-Gift Cards). Neither expire or have service fees associated with them.
Netflix — Netflix gift cards haven't been around for that long, but they were one of the most popular Christmas gifts last year, which made them hard to come by. Your dad is probably not going to be an early adopter to cutting the cable cord, but that's not to say he wouldn't appreciate a few months or a year's worth of free Netflix. You can buy Netflix gift cards in $30 and $60 denominations. To find a local retailer near you, go here.
Subscriptions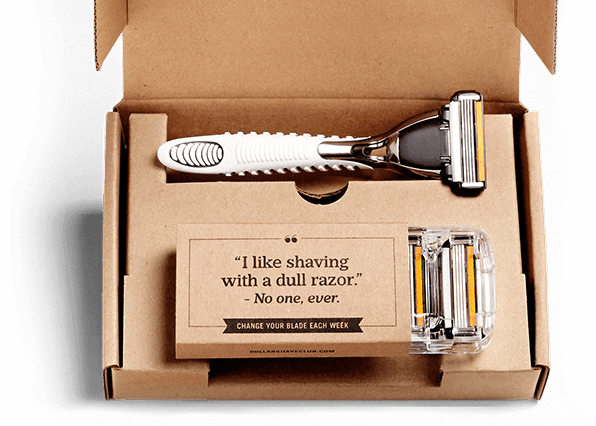 The more I can automate my life, the better. At least when it comes to buying things I need, and that's where subscription services have become popular in my household. I have everything from dishwasher detergent and razor blades to underwear delivered to my house. Not only is it convenient, but it also saves you money in many cases. Here are some subscriptions worthy of being Father's Day gifts.
Dollar Shave Club
I used to hang on to my Gillette razors until it became more painful to shave than to fork up the $20+ for a new pack of cartridge refills. No more. For $3 to $9 a month (depending on which handle you choose,) you get a month's supply of cartridges delivered to your door from the Dollar Shave Club. If you don't shave enough to warrant refills that frequently, you can change how often you want new ones delivered. It might not be the most exciting gift, but it's definitely a useful one.
MeUndies
I used to think ExOfficio were the most comfortable pair of underwear on the planet, and they might still be, but the price tag made it hard to stock up on them in between slickdeals. Then I heard about MeUndies and decided to give them a try last year. They're high quality, incredibly comfortable and you get 33 percent off when you sign up for a monthly subscription of the curated design of the month, which comes out to $16 a pair (and free shipping!). Fair warning, the designs can be hit or miss in terms of looks, but they have regular ones to choose from outside of the subscription models. Your dad might raise his eyebrow if you gift him an underwear subscription, but it will turn into a high-five the minute he tries them on for the first time. Trust me. You can always skip a month or cancel anytime. Use this link and get 20% off your first order!
Streaming Music Subscription
There are a handful of options out there with Spotify, Pandora and Beats Music the most popular ones. Apple Music is on its way, but it won't be available by the time Father's Day rolls around. Plus, it will launch with a three month free trial anyways. Spotify gift subscriptions can be bought in 1, 3, 6 or 12-month increments for $9.99, $29.97, $59.94 and $119.98. If you want to be slick, sign up or upgrade to a family account for $14.99 a month. Up to six Spotify accounts can be added to one family account, which is a great deal. Give dad his own login and split the cost with a few other family members and give them their own accounts as well.
*****
If you're reading this within 48 hours of Father's Day, your best bet for online shopping will probably be Amazon and picking something with the same-day delivery option.
Here's to hoping all of you have a great Father's Day and none of us end up with a tie.
Images courtesy of ©iStock.com/Halfpoint, Amazon, Dollar Shave Club
Our editors strive to ensure that the information in this article is accurate as of the date published, but please keep in mind that offers can change. We encourage you to verify all terms and conditions of any product before you apply.