7 Kids Learning Websites — Some so Creative, They're Great for Adults, Too
Keep your child learning, while you get a little quiet time for yourself.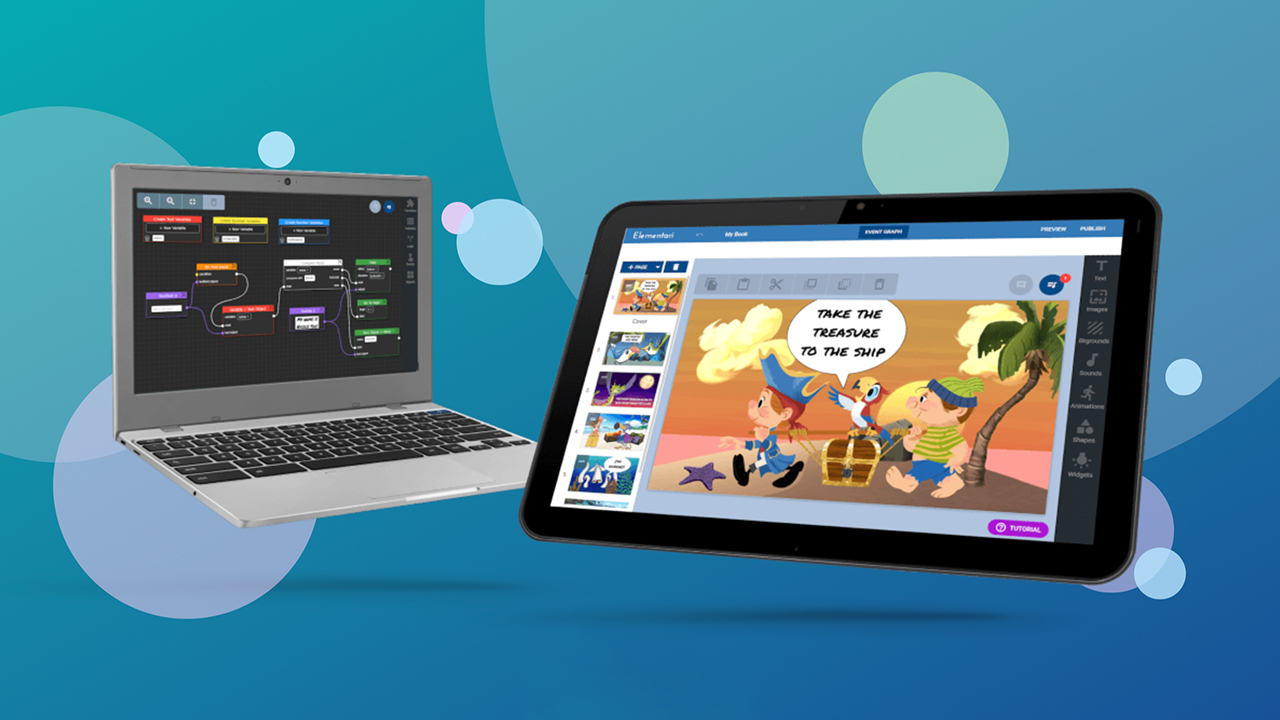 When kids kids are out of school and with many parents working from or at home now, it's easy to fall into the trap of setting the kids in front of the TV or tablet just to get some time alone. But, thankfully, there are alternatives that will both get you the time you need to work and also keep your kid's brain from turning to mush and won't cost you a dime.
We've compiled a list of free learning websites for kids that offer kid-tested, parent-approved educational games that are fun to play and free to use. Your kids might like them so much that they forget that they're actually learning.
Free Learning Websites for Kids
1. Prodigy

Prodigy players explore interactive worlds and solve math problems to advance through challenges. As players explore, the game adapts so your child can learn at their own pace. The free program covers more than 1,500 skills, touching on all of the major math topics that your child would learn from 1st through 8th grade.
2. Education.com
With Education.com, parents can print worksheets across most subjects, including fine arts, math, reading and science. However, the site also offers online educational games for children to play. These are sorted by grade level (from preschool to 5th grade) and subject, which makes it easy to find the perfect game for your kid. The free membership only allows for three game plays per month, but that should give you a good sense of whether you want to upgrade to a paid membership, which is currently 50% off at $8 per month.
Learn more about Education.com
3. Achieve3000
Achieve3000 provides reading and literacy resources for 2nd through 12th-grade students. You can choose a reading level that is at, below or above the student's grade to build their reading and literacy skills through leveled texts and activities.
4. Virtual Field Trips (Adult-Friendly)

Students from Kindergarten through 8th grade can travel anywhere in the world with more than 50 Virtual Field Trips. This is a perfect way to escape when you can't leave the house. The average membership costs $45 per year, but you can email info@virtualfieldtrips.net to receive access to 60 days free.
Learn more about Virtual Field Tips
5. Cool Math Games (Adult-Friendly)
On Cool Math Games, students can choose from hundreds of free games that teach strategy, skill, numbers and logic. It's a brain-training site where logic and thinking meet fun and games. Sister sites include CoolMath.com for ages 13 and above, and CoolMath4Kids.com for 12 and under users.
Learn more about Cool Math Games
6. Seterra (Adult-Friendly)
Seterra offers more than 300 free and customizable quizzes to learn geography while having fun. Students will learn about countries, capitals, cities, rivers and more. This site is also available in 36 languages.
7. Elementari (Adult-Friendly)
Elementari teaches children the skills they need to read, write and code interactive stories. These stories use professional illustrations and sounds, allowing your children to create something they'll be proud to share with friends and family.
Companies Offering Free Internet Services to Families and Students
These free learning games mean nothing if your child doesn't have access to the internet. Some internet providers are stepping up to offer free Internet services for families during this time of need.
Verizon – Verizon is increasing data limits to student-provided devices from 10 GB per month to 30 GB per month through June 30th.
Comcast – In addition to offering low-income families two months of free internet, along with boosting speeds, Comcast is also providing free access to Xfinity WiFi hotspots located in businesses and outdoor locations across the country.
Spectrum – Charter Communications is offering free Spectrum broadband and Wi-Fi access for 60 days to new customer households with K-12 and/or college students. It will also open its Wi-Fi hotspots for public use.
---
For even more free learning resources, check out our reader suggestions on this Slickdeals thread "Kids Learning Tools/Resources: Various Kids Online Courses, Activities, More" posted by a member of our community of over 11 million Slickdeals users.
And finally, don't forget about your local library. Although many libraries are closed, you can still use your library card to check out e-books and audiobooks using the Libby app.
You can find top deals on all of your educational needs by visiting our Education Deals page.
---

Up Next:
Our editors strive to ensure that the information in this article is accurate as of the date published, but please keep in mind that offers can change. We encourage you to verify all terms and conditions of any product before you apply.