Start Gaming on a Budget with a Discounted ASUS Laptop and More
Being a budget gamer is easier than ever with these gaming laptop and desktop deals.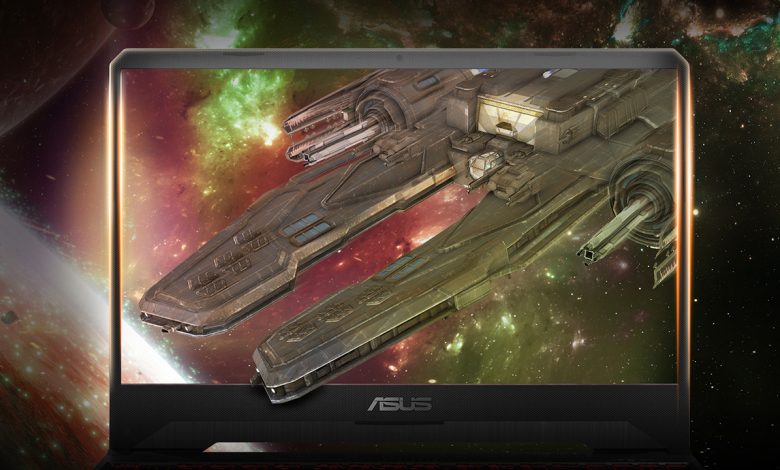 Though baseball was once America's favorite pastime, it can probably be argued that playing games and "pwn-ing newbz" takes the throne in the 21st century. If you identify as a gamer, then having the right equipment is of utmost importance to you. But gaming PCs and laptops come in all sorts of configurations, so first and foremost, you have to ask yourself, "Just how much power do I really need?"
Do you enjoy playing timeless (older) games that aren't so graphics intensive? Are you a social butterfly who prefers to take your games wherever you go? Or would you rather have a gaming rig so hulking it's often mistaken for the bridge of the Starship Enterprise?
Whether you're a budget gamer or an esports star, there's a pre-built machine that can handle what you have in mind. To help you find it, we've gathered a list of some of this week's best gaming laptop and PC deals:
Top Gaming Desktop & Laptop Deals This Week
No laptop is for everyone, so we've picked out a variety of different setups and identified the type of gamer who'd enjoy each the most. Luckily, everything listed below is on sale, so you can be sure you're getting a solid discount no matter what you end up going with:

Alienware Aurora Gaming Desktop (Dell)
On Sale for: $799.99 | Regular Price: $1049.99
This Laptop is Best for: The Stationary Budget Gamer
9th Gen Intel Core i5-9400
NVIDIA GeForce GTX 1660 with 6GB GDDR5
8GB DDR4 at 2666MHz Expandable up to 64GB
1TB 7200RPM SATA 6Gb/s HDD
For a limited time, Dell.com is clearing out its inventory of previous generation Alienware Aurora Gaming Desktops by offering $250 in savings. Shipping is free and Dell Rewards members can earn $47 back on this PC. If you are not a member yet, sign-up is free and it will also grant you early access to Black Friday deals next month.
The website is also running a special offer of 50% off on memory and storage upgrades for Alienware PCs. So this may be a great opportunity for you to double up on RAM or indulge in a dual drive storage.
---

ASUS FX505DD 15.6-Inch Gaming Laptop (Best Buy)
On Sale for: $599.99 | Regular Price: $749.99
This Laptop is Best for: The Mobile Budget Gamer
2nd Gen AMD Ryzen 5
NVIDIA GeForce GTX 1050
8GB RAM
256GB Solid State Drive
For a limited time, Best Buy has discounted the ASUS FX505DD 15.6-Inch Gaming Laptop by $150. Shipping is free or you can opt to pick up in at a brick and mortar store near you. This capable budget gaming device has a huge list of special offers attached to it including a 6-month anti-virus subscription, 50% off select mice, $20 off Microsoft Office and more. So be sure to give those a look before you make your purchase.
If you're not into all those special offers and would just like to save the most you can, Amazon is offering just the laptop for $585.99. It may even be worth a try to contact Best Buy to price match their offer.
---

Acer Nitro 5 15.6-Inch Gaming Laptop (Best Buy)
On Sale for: $679.99 | Regular Price: $829.99
This Laptop is Best for: The Mobile Budget Gamer
9th Gen Intel Core i5-9300H
NVIDIA GeForce GTX 1650
8GB DDR4 SDRAM
1TB Hard Drive + 128GB SSD
If you're looking for a little more power than the aforementioned ASUS, Best Buy is also offering the Acer Nitro 5 15.6-Inch Gaming Laptop at a $150 discount. Shipping is free or you can opt to pick up in at a brick and mortar store near you, as well.
Like the ASUS laptop, the Acer includes a long list of special offers like 6-months of spyware protection, a free security program, $20 off Adobe Acrobat and more.

Lenovo LEGION Y545 Gaming Laptop (Costco)
On Sale for: $1,050 | Regular Price: $1,200
This Laptop is Best for: The Mid-Tier Value Hunter
9th Gen Intel Core i7-9750H Processor at 2.6GHz
6GB NVIDIA GeForce GTX 1660Ti Graphics
16GB DDR4 (2-DIMM) 2666MHz RAM
1TB 7200RPM Hard Drive + 512GB NVMe M.2 Solid State Drive
Now through October 27th or while supplies last, Costco members can pick up this very gaming capable laptop for $150 off. Although shipping costs $9.95, the estimated ship time is pretty fast with an expected delivery time of two days. There is also the possibility that the laptop is available at a Costco near you, so a little trip to the warehouse could save you $10.
While the GTX 1660TI in the Y545 is considered a 2nd-tier graphics card, it sits at the top of its class. You can enjoy high frame rates for many modern games and owners of the laptop have complimented its stunning 144Hz IPS display. This quality machine is a great value and, since it's Costco, you have 90 days to return it if you aren't satisfied.
---
Tips for Saving Money While Shopping for a Gaming Laptop or PC
Many sites allow you to customize gaming laptops or PCs to your liking, and playing with different options can sometimes save you a lot of money. But before anything, it is important to decide what you would like to accomplish with your new machine. If you just want to enjoy less graphic intensive games like League of Legends or World of Warcraft Classic, there is no need to dish out money for a top-end device.
Even if you're dead-set on a top-tier computer, you can still make some compromises without hindering your gaming experience, such as opting for a slightly smaller built-in hard drive. External hard drives are getting cheaper by the day, so you can purchase the extra storage elsewhere for a fraction of the cost.
If you are not in a rush to purchase a new gaming device right away, then you can save money simply by watching the calendar. With Black Friday coming next month, it may be best to endure the lower fps performance on your current device just a little longer for the deals to come flying in. As we've seen already with Best Buy's Magnolia Anniversary Sale, many retailers may release their deals early to prevent from being overwhelmed on the biggest shopping holiday of the year.
To stay on top of the latest laptop sales and discounts, make sure to set up Deal Alerts for all the components you're most interested in.
You might also want to consider this hot computer parts deal from our Frontpage:
Search URL: https://slickdeals.net/newsearch.php?firstonly=1&pp=20&sort=newest&rating=frontpage&filter%5B%5D=170397&forumid%5B%5D=9&hideexpired=1&r=1
Image Credit: ASUS
XGS41t1nS5c