Under $40 Valentine's Day Gifts For Couples Who Just Started Dating
Gift picks if your relationship still has that new car smell.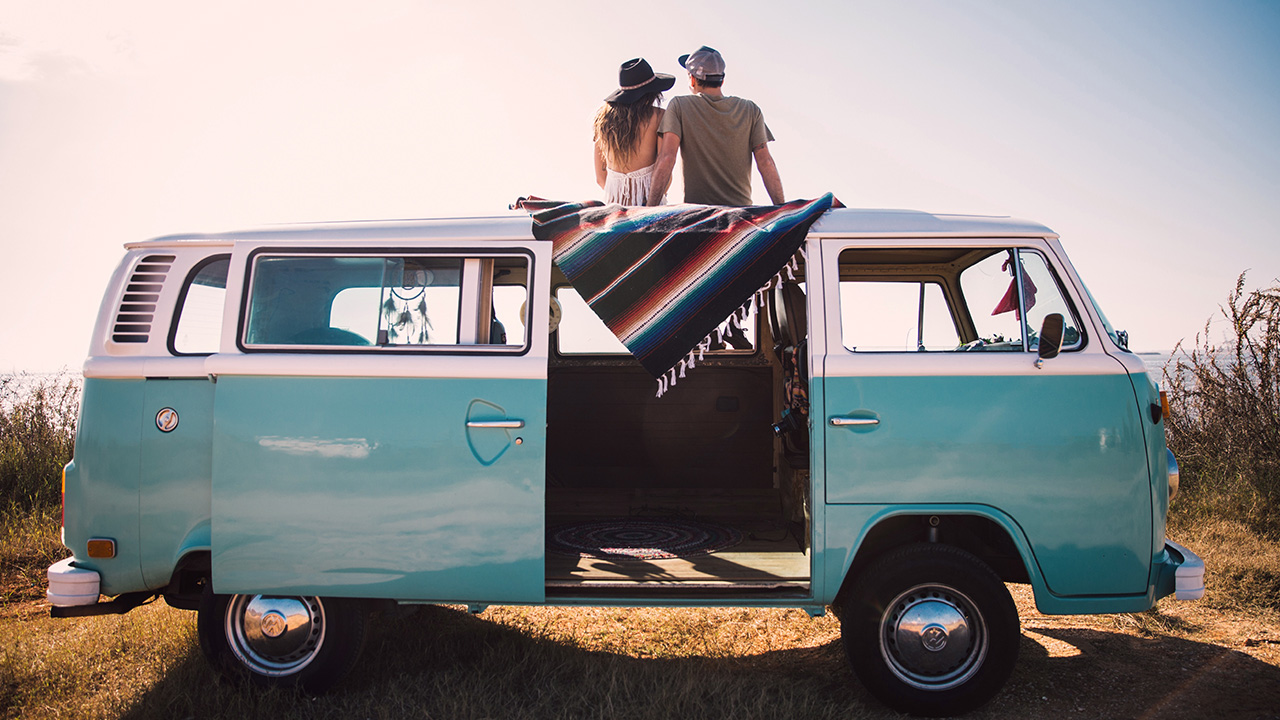 You just coupled up it's all wine and roses. But Valentine's Day is here, and anything more than wine and roses may seem like too-much-too-soon. These deals on gifts for him or her are a great way to play it "safe" but still be sweet.
1. Inspire Them: A Book of Romantic (and Insta-worthy) Trips

You may not be ready for a bonafide couple vacay, but a coffee table book that gets the conversation started might be just what the heart surgeon ordered.
The Bucket List, $21.49 (40% off at Target and Amazon), is a dreamy hardcover that takes you on a visual journey to 1,000 destinations around the world. But instead of just showing you pretty pics, you also get a continent-by-continent listing of everything from the world's most beautiful beaches to museums to dolphin-sighting sessions.
Deal alert: This book is almost 40% off the MSRP. (You'll see it at other stores for $35!). Target Red Card Shoppers also score an additional 5% off most purchases and free two-day shipping.
2. Whisk Them Away: Bag Swag for a Weekend Away

The best way to tell your honey you're going away for the weekend? By tucking a card announcing the news in a sweet, lightweight getaway bag from Walmart, along with rose gold packing cubes designed to keep clothes (okay, sexy lingerie) perfect.
iFLY Weekender Bag in Blush, $39.99 – The sugary pink color makes this carry-on feminine as all-get-out. But it's got a load of cool features: 1) a luggage pass-through on the back of the tote, so you can slip it over the handle of a roller bag; 2) interior zip pocket to store passport, makeup, and more; and a removable, adjustable luggage strap.
iFLY 4-Piece Packing Cube Set in Rose Gold, $20 –  This tidy nylon mesh set includes one large, two mediums and one small cube, so you can see what you're grabbing without dumping out the entire bag.
Deal alert: Buy these together and score Walmart's Fast Two-Day Delivery on $35 or more
3. Put Their Best Friend First

Want to secure a warm place in your partner's heart? Put their pet front and center with a bundle of loving gifts from Chewy.com to express your affection for their BFF. Ideas:
Deal alert: Save 30%! Discount automatically applied at checkout. Must add 1 or more items to your cart. Offer subject to change and valid while supplies last.
4. MEME-ories… A Customized Photo Book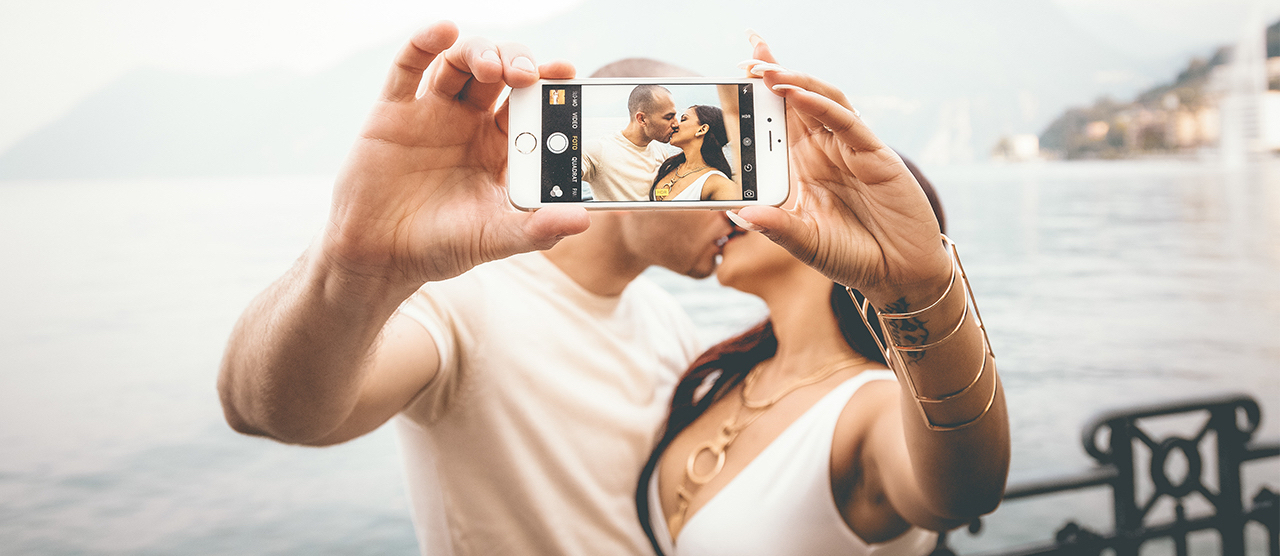 Showcase your recent memories  – and even create your own new couple memes – with a customized book of photos from Walgreens for you and your Valentine.
How it works: Upload your favorite "us" pics to the Walgreens site and choose your favorite book design (there are dozens — with varying pages number and prices starting at $39.99). Then pick it up on teh way to their place! Easy peasy.
Deal alert: Walgreens has 60% off photo books and same-day service. Enter coupon code 60BOUND at checkout thru Feb. 8, 2020
5. A Saucy Board Game That Will Not Bore Them

That's What She Said, $24.99, is a "hilarious party game of twisted innuendos and raucous gameplay."
Designed for four or more players, this may be the perfect addition to couple's game night, to get hearts racing.
Deal alert: Add additional items to your order — Wrapping paper? A tender card? — to score Walmart's Fast Two-Day Delivery on $35 or more.
6. "How you like them Apples?"
If you're willing to risk it and splurge to make an impression, check out this popular Apple deal from our Frontpage:
Search URL: https://slickdeals.net/newsearch.php?firstonly=1&q=%22apple+watch%22&pp=20&sort=newest&rating=popular&forumid%5B%5D=9&hideexpired=1
And, set a Deal Alert now, and get notified whenever a new smartwatch offer hits the web. Because if things go well… there are birthdays, holidays, and anniversaries.
---
Need to also shop for your mom, siblings, work assistants and Fido?  Check out our 2020 Roundup of the Best Valentine's Day Gifts and Sales
Prefer to gift jewelry? Got you covered. 8 Amazing Deals on Necklaces She's Sure To Love
Also for you:  These Flights to Europe are Just $1, But are They Worth It?
---
While we work hard on our research, we do not always provide a complete listing of all available offers from credit-card companies and banks. And because offers can change, we cannot guarantee that our information will always be up to date, so we encourage you to verify all the terms and conditions of any financial product before you apply.