Google Fi Subscribers Can Stuff Their Stockings with a Free Nest Mini This Holiday
The promotion is limited to one redemption per account and can be claimed through December 31st, 2019 or while supplies last.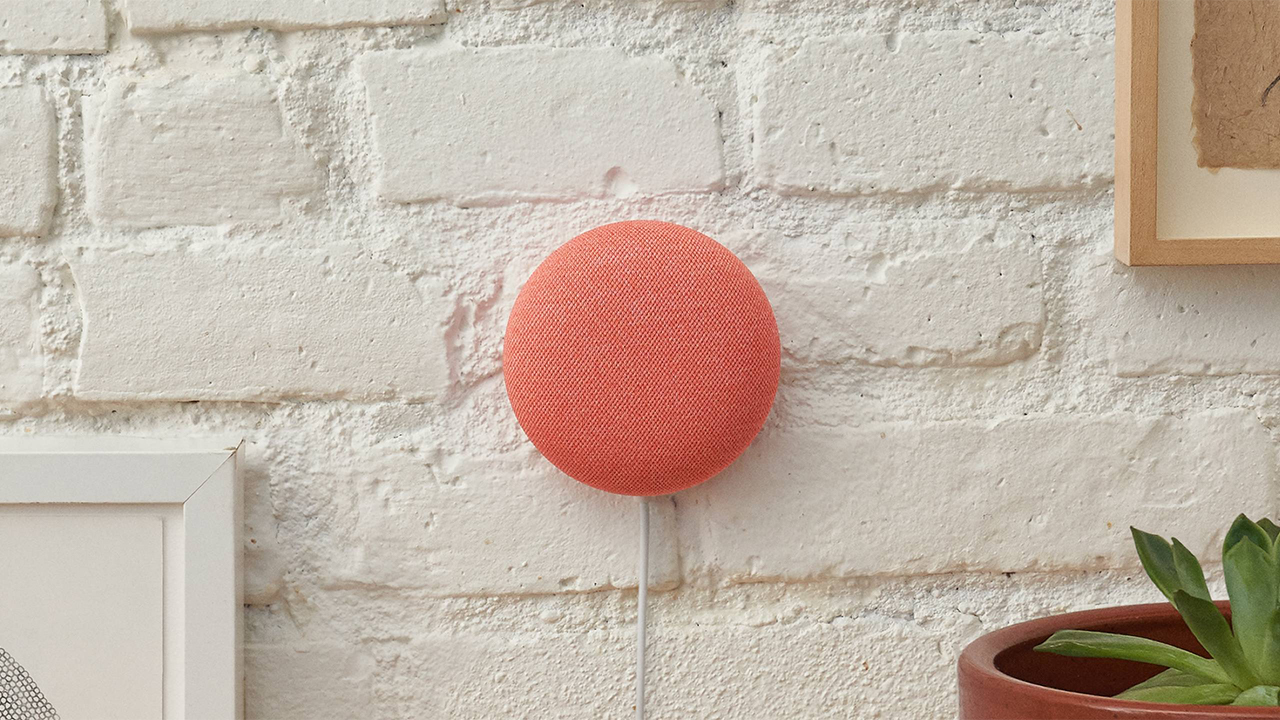 Tis the season for giving and Google is playing the part of Santa by offering a freebie for its cellular customers. As a token of gratitude, Google Fi subscribers can redeem a free Nest Mini from now through December 31st, 2019 or while supplies last. This gift from the tech titan is also delivered to you with free economy shipping but can take anywhere from 1-5 business days to arrive.
This promotion is valid for anyone with a good-standing Google Fi account as of December 9th, 2019, and there is a limit of one redemption per account. If you don't have Google Fi, you can still score a Nest Mini for a discount — right now it's on sale for $35, or $15 off retail price.
How to Claim Your Free Google Nest Mini
Log into your Google Fi account.
Click the promo banner which takes you to the Google Store.
Add a Nest Mini to your cart.
Discount and free shipping are applied in cart.
Check out and eagerly await your new Google gadget.

What is Google Fi?
Initially invite-only in 2015, Google's then-named "Project Fi" offered cellular users a new service option outside the major networks like AT&T and Verizon. While unlimited plans are all the rage, the main prowess of Google Fi is its data-efficiency.
To better manage your data consumption, the service intelligently switches between Wi-Fi and different cellular networks. Google does not have cell towers of its own but shares the networks of T-Mobile, Sprint and US Cellular.
The basic Flexible Plan offers unlimited talk and text, unlimited international texting, Wi-Fi hotspot and 24/7 support. This package costs $20 a month and $10 for each GB of data used. If your daily routine involves traveling back and forth from your home Wi-Fi to the one at work, then this option could help you save quite a bit of money versus an unlimited plan.
For more data-heavy consumers, Google Fi does offer an Unlimited package as well, but at $70 per month, the pricing isn't as competitive compared to the Flexible Plan, unless you have multiple lines.
Assuming you're using Google Fi for four lines or more, the unlimited plan becomes more enticing. The price drops to $45 per line and each also receives 100GB of Google One Storage ($20/year value).
These are just some of the basics of Google Fi. If you are interested in a more in-depth review and what phones work with the service, check out the link below.
Related: Google Fi is an Aggressively Priced, Elegant Phone Plan
With the number of products in Google's arsenal, there are bound to be more deals as this year comes to a close. To make sure you don't miss out on their popular gadgets, head to our Deal Alert page to set up your notifications.
Season's Thankings to west_deals for posting the original deal thread!
---
Deal Value: Free Google Nest Mini
Timeframe: Now through December 31st, 2019 or while supplies last
Things to Remember: Must have an account in good standing as of December 9th, 2019 to claim one
UP NEXT: It's Back: Spotify Premium Subscribers Can Score a Free Google Home Mini
Check out this hot phone plan deal from our Frontpage:
Search URL: https://slickdeals.net/newsearch.php?firstonly=1&pp=20&sort=newest&rating=frontpage&filter%5B%5D=170425&forumid%5B%5D=9&hideexpired=1&r=1