Sponsored
How to Stretch Your Culinary Muscles with a Well-Stocked Healthy Pantry
A guide to necessary pantry staples, including plenty of healthy options.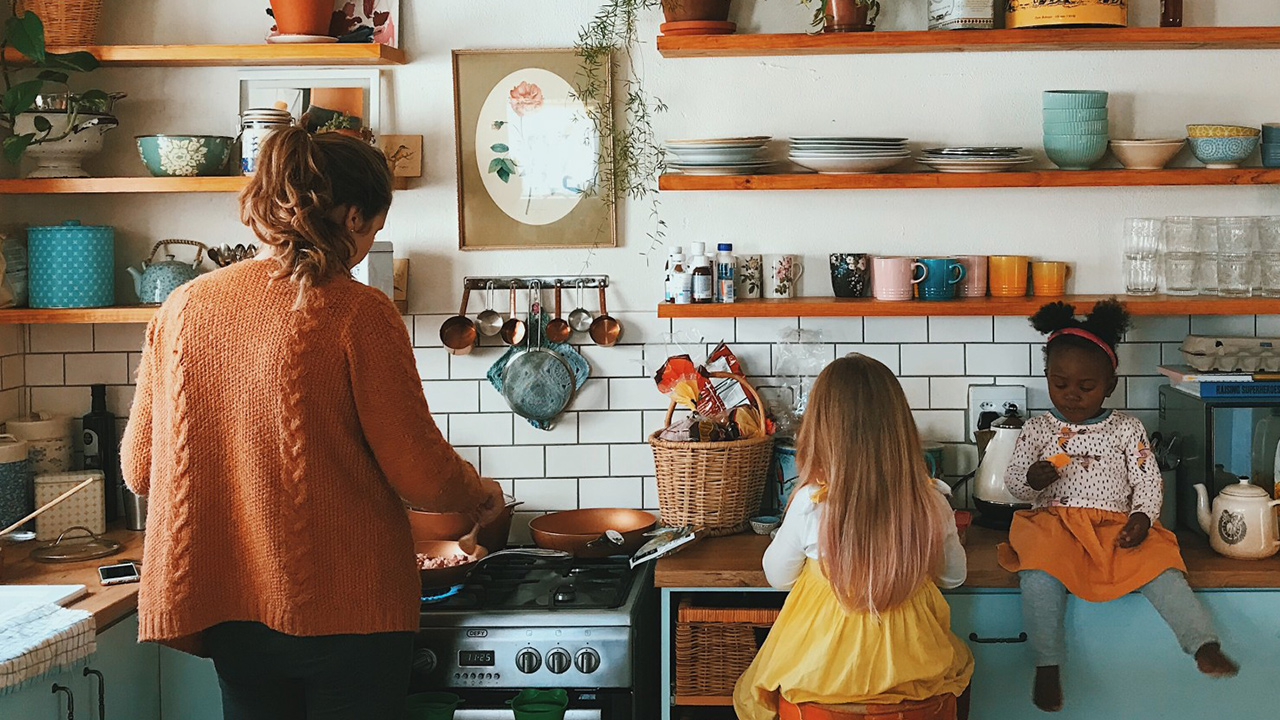 A well-stocked pantry  – and kitchen – is easy to create, and making sure it contains the right range of basic staples means you won't be scrambling to gather the ingredients you need to test out new recipes or rushing out for last-minute shopping trips.
The number one rule when preparing a pantry? Include everything you generally love to use for meals, and then stretch your culinary muscles and expand your recipe repertoire by adding in some items that will provide you the ability to experiment. And if you really want the perfect pantry, round it out with a selection of healthy and organic options.
Healthy Pantry and Kitchen Foods List
To get you started, here's a categorized starter list of some of the best items every curated pantry should include along with basic kitchen staples helpful to have on hand for more variety and flavor.

Basic Items and Dry Goods:
Pasta, rice, bread crumbs, oatmeal, low-sugar healthy organic cereals and granola, stocks (chicken, beef or vegetable) and bone broths, mixed nuts, dried fruits, potatoes, peanut butter, Annie's organic pancake and waffle mix
Canned Goods:
Beans (navy, chickpeas, cannellini, black), canned corn, olives, a large variety of organic canned tomatoes like Muir Glen organic tomato sauces, pastes and diced tomatoes, soups (like black bean, sweet potato and butternut squash), cans of quality wild-caught tuna
Condiments:
Jelly, jam or preserves, ketchup, mustard, mayonnaise, soy sauce, hot sauce, Annie's organic Worcestershire sauce
Baking Items:
Baking soda, baking powder, flour, corn starch, white sugar, brown sugar, shortening, honey, Immaculate Baking Co. ready-to-bake pie crusts
Herbs and Spices:
Cinnamon, salt (kosher, fine and sea), celery seed, paprika, oregano, basil, thyme, rosemary, garlic powder, dried onion, pepper, crushed red pepper, chili powder, cayenne pepper
Oils and Vinegars:
Olive oil, coconut oil, vegetable oil, canola oil, apple cider vinegar, red wine vinegar, balsamic or sherry vinegar, rice vinegar
Refrigerated Items:
Milk (nut milks like almond, macadamia, and also oat milk are great healthy options), unsalted organic or grass-fed butter, organic eggs, quality plain yogurt
Frozen Items:
Frozen vegetables (chopped kale or spinach, green beans, peas or edamame, corn, broccoli), Cascadian Farm organic frozen harvest berries, ground beef or turkey or plant-based proteins, boneless organic chicken breasts, vanilla ice cream
Snacks:
Food Should Taste Good blue corn tortilla chips, jars of salsa
Time-Saving Creative Recipes  Using Pantry Ingredients
Once your revamped pantry is complete, everything you'll need for most recipes will be ready to grab and go, giving you the time and energy to create tried-and-true dishes, as well as meals that expand your culinary horizons. To help get your creative juices flowing, try out a few new uses of everyday staples that will take common dishes to the next level.
Top canned soups with quality yogurt:
Add a heaping dollop of Mountain High plain yogurt to canned soups like black bean or butternut squash and other dishes calling for crème fraiche. It tastes just as decadent as the real deal, but without the fat.
Easy egg dish for breakfast or lunch

Tomatoes can take plain eggs over the top. For example, Muir Glen's tomato basil pasta sauce and a can of chunky tomato sauce or a small can of chopped tomatoes and a few other basic ingredients like herbs and optional feta are all that's needed to whip up a sensational shakshuka for breakfast, lunch or dinner. No fresh herbs on hands? Mix in a jar of tomato salsa (from your pantry!) which has herbs and spices already in it.
Sweet-and-salty main meal
Cereal isn't just for breakfast anymore! For a sweet-salty main meal, prep chicken tenders with a coating of crushed Annie's organic frosted oat flakes or add the cereal to oatmeal cookie dough to give the treats some satisfying crunch.
Restaurant-quality pasta with no extra steps
Get a restaurant-quality plate of pasta with an extra flavor dimension by boiling the pasta with water mixed with Epic homestyle savory chicken bone broth. Add the sauce of your choice, and buon appetito!
---
READ NOW:
Our editors strive to ensure that the information in this article is accurate as of the date published, but please keep in mind that offers can change. We encourage you to verify all terms and conditions of any product before you apply.