How I Make Multiple Credit Cards With Big Annual Fees Work for Me
Look for high-value rewards and big benefits to get the most out of a card.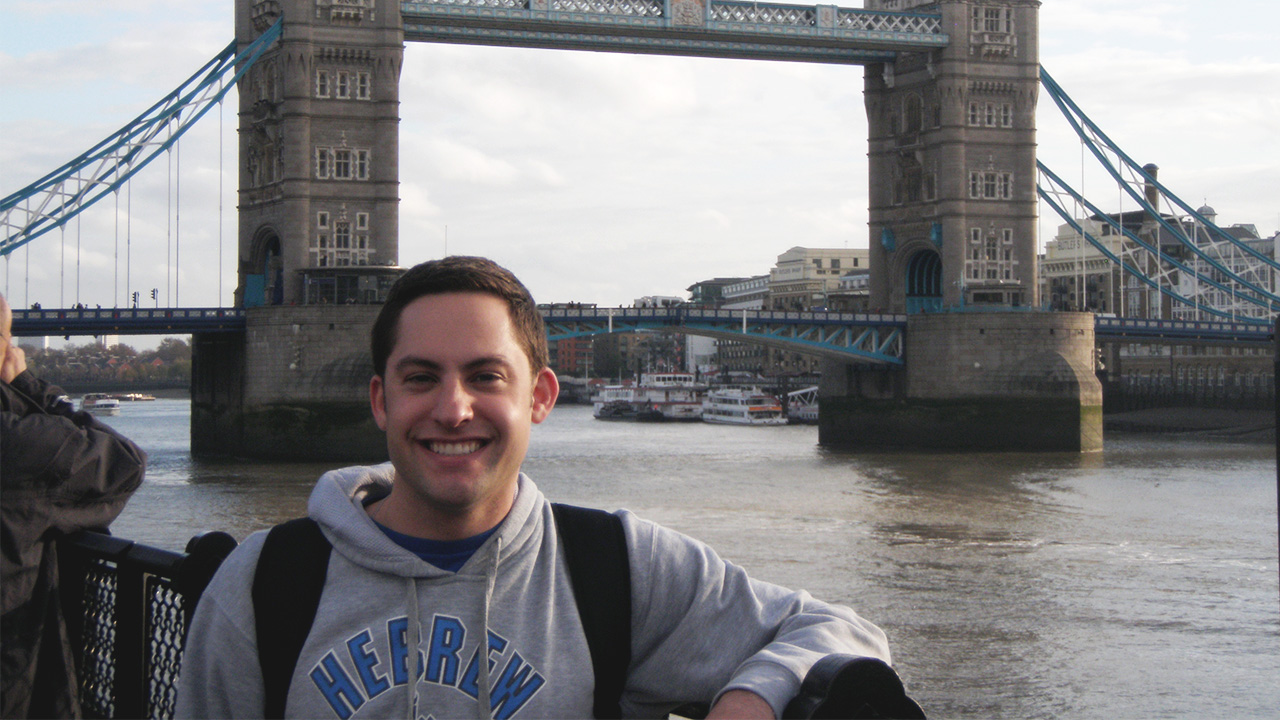 Eric Rosenberg saved thousands of dollars on a trip to London, Paris and Amsterdam thanks to a credit card with a $95 annual fee. Annual fees can make sense if you get enough value from the card.
I'll never forget the first time I signed up for a credit card with an annual fee. For years, I figured I shouldn't have to pay money to a bank or credit card company for the ability to spend money. But after reading about the great miles I could earn, I signed up for the British Airways Visa Signature® card on the hunt for a 100,000-mile bonus, along with other benefits of the card.
>>IN-DEPTH: How to Know When Annual Fees for Credit Cards Are Worth It
And it turns out that the $95 annual fee was a pittance compared to the savings. I used just half of the bonus for a trip to London, Paris and Amsterdam. These days, the highest annual fee I pay is $550 per year, and I have no plans to cancel the card anytime soon.
If you've been on the fence about making the leap to a credit card with an annual fee, I've got some tips to help you decide which cards are actually worth the cost.
Always Keep Cards With No Annual Fee
If you have a growing stack of rewards credit cards, you probably have good credit. While it may seem counterintuitive, the best way to keep up a strong credit score is to have a lot of credit that is perfectly managed. Never make a late payment and always pay off your balances in full each month to keep costs low.
If you can manage multiple cards, keep the ones with no annual fee forever. They won't cost you anything and they help build your credit score. — Eric Rosenberg
If you can manage multiple cards, keep the ones with no annual fee forever. They won't cost you anything and they help build your credit score. Just try to use less active cards at least every few months for a small purchase. This keeps the account active in the eyes of the credit card company.
Calculate the Value of Miles, Points and Cash Back Rewards
As I've learned from experience, annual fees can pay off big time. If a $95 annual fee leads to $1,000 in free flights, that fee is completely worthwhile. In fact, for $1,000 in free flights, you can easily justify an even bigger annual fee. The key here is to look beyond the big signup bonuses. You'll also need to consider the recurring rewards you get in the form of miles, points or cash back for your daily purchases.
Most cards offer a flat reward rate on select purchases, with the possibility of bonuses in specific categories. Cash back rewards are typically easy enough to calculate, but for miles and points, look at the average redemption value per point, which is usually around one to two cents each.
>>FREE TRAVEL: How to Book a Trip to Disneyland Using Mostly Points
From there, look at your budget or typical monthly spending to get an estimate of how much you'd expect to get back from the card each month. Multiply by 12 months and you have your average annual rewards from the card.
Add Up the Value of Your Credit Card Benefits
Don't put your calculator away just yet. With high-end luxury cards, like the Chase Sapphire Reserve® or The Platinum Card® from American Express, credit card benefits are often worth as much or more than the rewards. For example, both of these cards charge annual fees of more than $400, but both also include luxury airport lounge access, travel and purchase benefits, and other perks that can be worth hundreds or thousands of dollars per year.
The Chase Sapphire Reserve is one of my favorite cards, and it has a permanent slot in my wallet. The card costs me $550 per year in annual fees, but I get most of that back within a few months. That's thanks to benefits like a $300 credit on travel, a complimentary Priority Pass Select membership for airport lounges, rental car insurance, and a credit for TSA PreCheck or Global Entry up to every fourth year. Even without rewards, this selection of benefits is worth at least $550 per year to me.
American Express Platinum Card includes Priority Pass Select and American Express Centurion lounges, among others. It gives you instant gold status at top hotel brands like Marriott and Hilton, a $200 annual credit for incidental costs at a favorite airline, and monthly credits for free or discounted Uber rides.
Compare Your Rewards and Benefits to the Annual Fee
Now that you know the value of your annual rewards and benefits, you can add up your total annual card value. If the value is more than the annual fee, the card is a keeper. If it's less, the card might have to go on the chopping block.
If you do decide a card isn't worth the annual fee, don't rush to close it, however. Instead, the best option is to call the card issuer and ask if you can downgrade the card to a similar one with no annual fee. This allows you to preserve your credit while avoiding the annual fee.
Credit Card Fees Come Down to the Dollars and Cents
Between my cards and my wife's, we have 15 credit card accounts. A handful are old cards that we rarely use or only use occasionally. Five of them charge annual fees, but they offer things like free hotel nights, airport lounge access, Global Entry for the whole family, and top-tier rewards on every purchase. And ultimately, those benefits and rewards are simply worth more than the annual fee.
>>TRAVEL: This Is a Surefire Strategy to Earn a Southwest Companion Pass
If you have been hesitant to get a card with an annual fee, do the math to find out if it makes sense for you. The answer may surprise you.
My Favorite Rewards Credit Cards
Whether you're looking for cash back, points or miles, the best rewards credit cards give you the most bang for your buck every time you use them. There's no single best credit card out there, though, so it's essential to pick one based on your spending habits and preferences.
There are thousands of credit cards in the U.S., which can get overwhelming if you don't know where to start. To help you narrow down your selection, here are our top choices to consider and how to determine if they're the right fit for you.
Blue Cash Preferred® Card from American Express
Chase Sapphire Preferred® Card
The Platinum Card® from American Express
Chase Sapphire Reserve®
How to Compare Rewards Credit Cards
Still not sure about which rewards cards are right for you? We get it. Choosing a credit card that meets your needs is important, which is why Slickdeals' Credit Card Hub helps you compare the benefits of different cards, search credit cards by rewards categories, and explore cards by their issuers — all to find the best fit for your wallet.
>>NEXT: Get Free Hotel Rooms Each Year With This Credit Card Strategy
We want to make sure you get the best deal! Our editors strive to ensure that the information in this article is accurate as of the date published, but please keep in mind that offers can change. We encourage you to verify all terms and conditions of any financial product before you apply. Also, please remember this content wasn't provided, reviewed or endorsed by any company mentioned in this article.
---
Any product or service prices/offers that appear in this article are accurate at time of publish, and are subject to change without notice. Please verify the actual selling price and offer details on the merchant's site before making a purchase.