Sponsored
Working From Home? Here's How to Upgrade Your Office for Less
Up your work from home productivity with these affordable home office upgrades.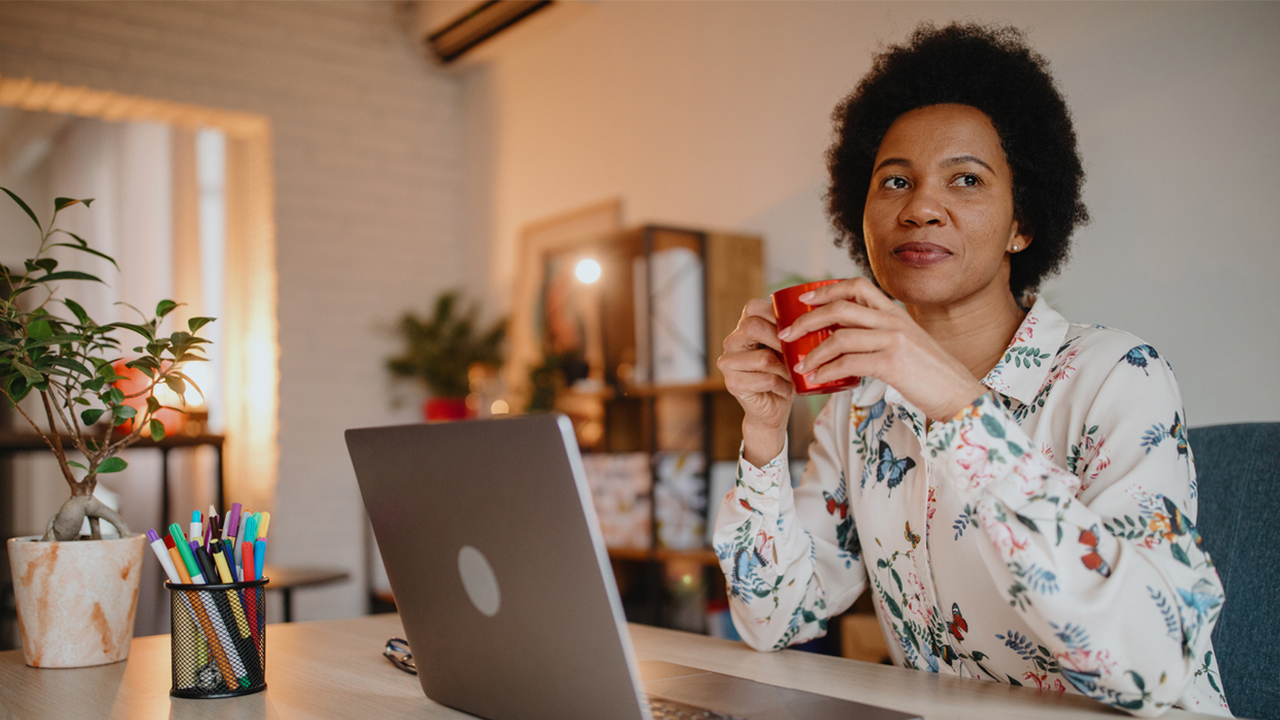 Whether your work from home situation is temporary, or you need to be at home on an ongoing basis, it's going to be an adjustment with all sorts of unexpected challenges.
Fortunately, upgrading your office doesn't have to drain your wallet. Here's what to consider to make your home a better place to work.
How to Affordably Upgrade Your Home Office
1. Build A Better Desk Space

To start, make your space more comfortable to work in. Pick an area as far away from distractions as you can with as much light and fresh air as you can manage.
And make sure that you have enough space to change positions regularly, or at least get up and move around. If you're handy, consider installing some soundproofing to reduce the likelihood of family members or the dog breaking into your calls.
At the desk itself, start with a comfortable office chair with a mesh back for airflow and lower back support. And consider a standing desk or monitor stand to change positions while you're working. If you want to keep your body constantly moving and burn a calorie or two more, add an under-desk elliptical or bike. Or if you want to stretch out on the couch, a laptop tray will keep you near the TV.
2. Secure and Upgrade Your Computer

Whether you're a Mac fan or a die-hard PC user, the truth is you're only as effective as your internet connection. Think of your internet connection as a chain with individual links to be reinforced from your computer to your extender to your router to your modem.
Now's a good time to update the firmware in your router and modem, which are often vulnerable to hackers, or simply replace them. If you rent your equipment from your internet service provider, you can replace it with your own router or mesh network, and save between $5 and $15 a month. Monoprice is currently offering several discount options on work from home equipment that you can check out here:
Browse Monoprice Work from Home Offers
And when logging on remotely, use a VPN to protect your data. Nord VPN offers several competitively priced plans, and it offers sales and discounts fairly regularly as well.
Once your signal's locked down, consider what you need to be productive from your computer. The screen can be a stumbling block for many people: either the laptop screen is too small, or they want some extra real estate to keep things organized.
Either way, a second monitor will be a good purchase; be sure to use a dock to add some ports and get a better connection so it feels more like a desktop when you're working. This Thunderbolt 3 Dual HDMI 2.0 Mini Dock from Monoprice is a solid option, and over 50% off right now. Add a good ergonomic keyboard and a wireless mouse, and it'll be like you never left the office.
Another second-screen option is a good tablet. Use it to keep personal tasks, like messaging and streaming music, separate from work, while leaving your phone free to take calls, especially in a "bring your own device" (BYOD) environment.
3. Improve Your Conference Calls

Working from home might mean getting on the phone a lot, and that can end up being a bit tiresome. "Ear fatigue" or "listening fatigue" is a real phenomenon faced by people who listen for a living, whether they're in a call center or recording the next hit album. One study even found a risk of hearing loss among call center staff.
So what to do if you've got eight conference calls today? Mix up how you listen. Use noise-canceling headphones for situations where you have to listen closely, and put the big calls where you're taking notes on a Bluetooth speaker.
Be sure to take advantage of recording options in your videoconferencing software, so you've got a record to refer to. Or, for a quick and dirty backup, fire up your phone's voice memo software and record off of your speaker.
Don't run out of juice either. Have a multi-port USB charger handy.
4. Drink Better Coffee

What would work be without coffee? True, nothing can replace the morning coffee run for relaxing, and if you can take the time, you should step out and get some java.
Productivity experts recommend getting up and away from your desk at regular intervals, usually every 75 to 90 minutes maximum, to briefly do something else, whether it's throwing some laundry in the machine or, yes, getting that latte you've been thinking about.
But as you might need to spend your away-from-desk time managing your kids or doing something around the house, upgrade your coffee experience. If you're pressed for time, cold brew is going to be your best friend. Make it the night before, and you'll have caffeine ready to go so you can get your day started.
If you're more of a hot coffee fan, consider getting a different brew for work and weekends, whether it's a new flavor or a different set of K-cups. As the flavors of coffee are subtly different, it can help you delineate work time from personal.
Protect your workplace by getting a sealed tumbler with a spill proof lid and drinking from that. No offense to the classic mug, but if your laptop gets soaked, it's not going to be the one explaining why that report didn't get in on time.
Finally, don't forget to hydrate; dehydration can affect your mental performance. Keep a water bottle with a tight seal nearby to sip from as you work, and you may never want to go back to the office.
Our editors strive to ensure that the information in this article is accurate as of the date published, but please keep in mind that offers can change. We encourage you to verify all terms and conditions of any product before you apply.