How to Get the Best Anytime Fitness Membership Deals
Shape up for less.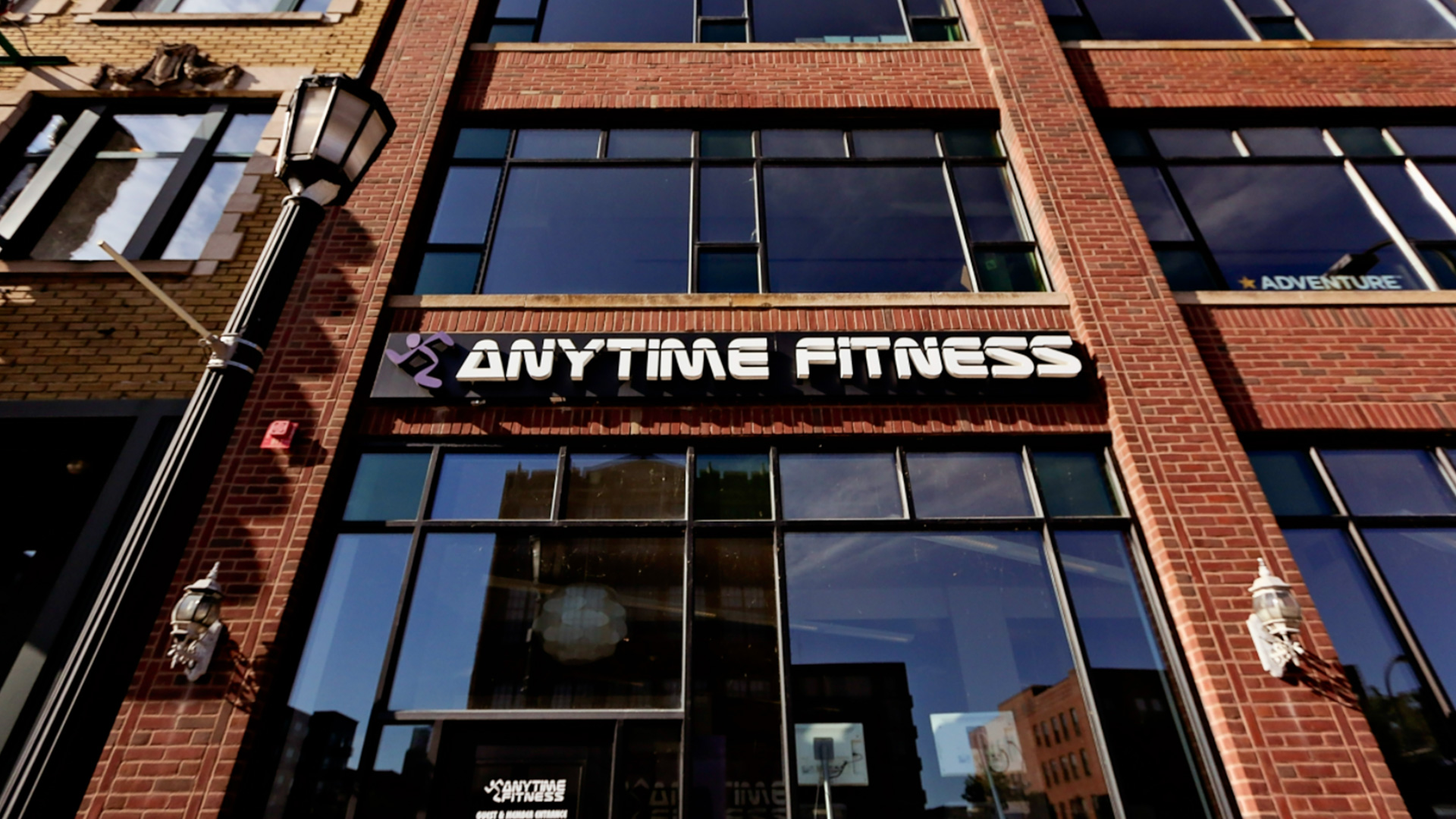 Hoping to get a beach bod while staying financially fit? We feel you. Gym memberships are notoriously expensive, but Anytime Fitness offers plenty of ways to get in shape without busting your budget.
What is Anytime Fitness?
Anytime Fitness is the largest health and fitness franchise in the world with more than 4,000 gyms spanning six continents. As its name suggests, the company's facilities operate 24 hours a day, 365 days a year to accommodate gym-goers and their busy schedules. And after 30 days, members can access thousands of Anytime Fitness gyms across the globe — a huge perk for frequent travelers.
Set a Deal Alert for Gym Gear and Equipment
Each facility is independently owned, which means there are a few differences depending on where you go. Since each club is unique, their membership plans are, too — and that can help you negotiate a better deal overall.
How Much Does Anytime Fitness Cost?
So, just how much is an Anytime Fitness membership? Costs vary by location and membership type, but most Anytime Fitness prices hover around $36.50 per month.
Some locations charge as little as $30 per month, while others charge as much as $44 for a single monthly membership (or $39 per month when you sign on for a year).
Ultimately, monthly fees and add-on costs are specific to each independently owned gym.  Check the prices at your local Anytime Fitness by finding it here:
Find an Anytime Fitness Near Me
How to Score an Anytime Fitness Membership Deal

1. Enjoy a free trial. Anytime Fitness offers a free seven-day pass to those interested in joining. You can get yours here by selecting your preferred facility.
2. Take advantage of special discounts. The company offers a wide range of student, senior and military discounts, as well as insurance discounts. That being said, each location can pick and choose which discounts to offer. Check with your local Anytime Fitness to find out if you're eligible for a special discount.
Get Alerts for Gym Gear and Equipment on Sale
3. Bundle your package. Talk to your local Anytime Fitness to see if you can get more for your money by adding on personal training services and/or group training sessions. The cost of these options is dependent on your location and training type, but it may give you a better value for your monthly dues.
4. Pay for a year upfront. Anytime Fitness has different contract lengths depending on which gym you frequent, and paying more upfront typically costs less than paying month-by-month. Check to see if you can lock in a lower rate by choosing a six, 12 or 18-month contract.
5. Add people to your plan. Have a workout buddy? Adding them to your Anytime Fitness plan can trim costs for both of you. Many clubs include price breaks on family membership plans, joint memberships and group options. Connect with your local facility to learn which membership options are available near you.
6. Be their guest. If someone you know already goes to Anytime Fitness, ask them if you can tag along as a guest. Many clubs extend a "Bring a Friend" guest policy that allows members to bring visitors during staffed hours. You'll just need to coordinate your visit beforehand. Again, this policy varies from club to club, but details can be found in each facility's membership agreement.
7. Download the app. The Anytime Fitness® App gives members free access to more than 1,100 workout plans, plus goal-setting features for extra accountability. It's also a good place to find exclusive gym offers and promotions near you.
8. Ask about the Employee Wellness Program. Another smart way to get an Anytime Fitness deal is by enrolling your business in the Employee Wellness Program (or alternatively, encouraging your workplace to enroll). The company offers participating businesses gym-only access plans for their employees, as well as discounted membership rates and enrollment fees at Anytime Fitness clubs nationwide.
9. Watch for seasonal offers. Anytime Fitness is known to offer three nationwide promotional discounts each year, usually in January, May and October. During these promotions, new members can enjoy special incentives like a 30-day fitness plan and fitness consultation for just $1 when they sign up for a year.
10. Make a referral. Members may be eligible for additional savings via Anytime Fitness referral programs. Some locations have teased seasonal or on-going referral discounts, e.g., "refer one friend, get one month free."
How to Cancel Your Anytime Fitness Membership

According to Anytime Fitness, its cancellation policies "are outlined in the membership agreement for each location. The agreement covers the cost to cancel, how to cancel and more information on any additional termination fees you may incur." If you need to temporarily freeze your membership or cancel your membership altogether, just reach out directly to your home club.
All memberships are transferable, which means you won't incur a transfer fee if you're relocating to a new state or switching to a nearby club. One caveat? Relocation transfers must be more than 10 miles from your last residence. Also, keep in mind that your rate could change depending on the facility's monthly dues.
Try Anytime Fitness for Free
To find out which membership options are available near you, just visit the Anytime Fitness Find a Gym page or download the free mobile app. Search by city and state or zip code to receive your seven-day pass free of charge.
Set a Deal Alert for Gym Gear and Equipment
---
UP NEXT:
Our editors strive to ensure that the information in this article is accurate as of the date published, but please keep in mind that offers can change. We encourage you to verify all terms and conditions of any product before you apply.