Twitch Prime is Giving Away 5 Games in February
Link Amazon Prime to your Twitch account and start receiving free games, special status and more!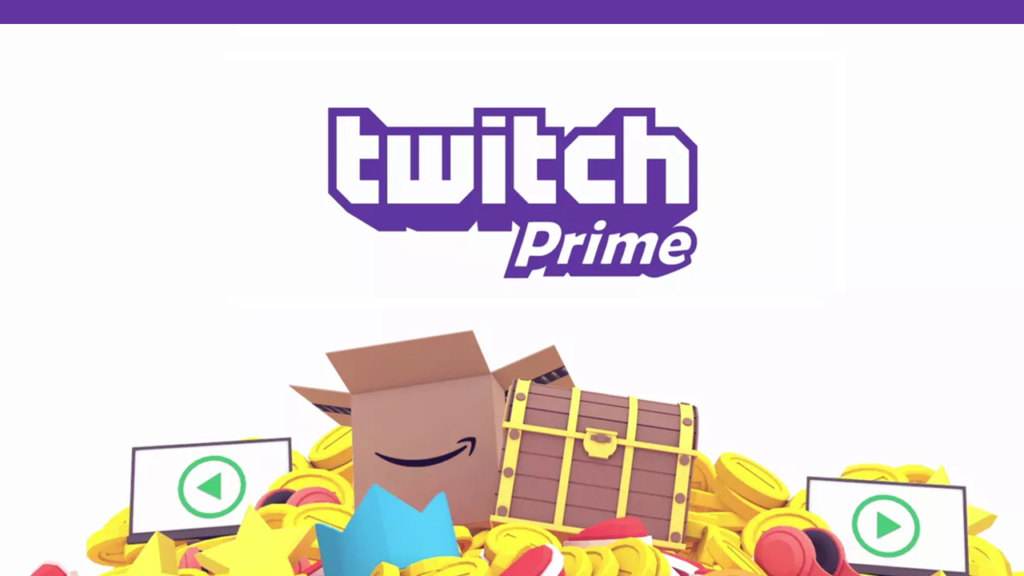 Amazon's partnership with Twitch is a real gift from the surprisingly generous gaming gods. If you have an Amazon Prime or Prime Video membership, you get Twitch Prime for the stunningly good deal of… $0.00. Yep, free.
Twitch Prime is included with Amazon's Prime memberships, and if you haven't signed up yet to take advantage of the loot, you're going to want to. There's a whole world of gaming goodness that's just a few clicks away.
A major upgrade to the Twitch community was released in November 2019. As of then, you can gift Prime loot to others in the community. Loot gifting is enabled when your favorite streamer on Twitch activates the Community Gift Chest widget in the chat. You will then be able to gift up to three times and all community gifts are disbursed randomly.
February 2020 Free Twitch Prime Games and Loot
February brings us five free games and a lot of in-game loot. Here are the latest offers with many more exciting loot opportunities being released throughout the month. All games are available to redeem until March 2nd.
Narcos: Rise of the Cartels
American Fugitive
Desert Child
Steredenn
White Night
Right now, some of the free in-game loot that you can snag includes:
Destiny 2 – "SUROS Regime Exotic Bundle Drop" (Available until Feb. 26th)
Fallout 76 – "Prime Winter Bundle"
Madden 20 – "Super Bowl Pack"
PUBG – "Pilot Crate"
Keep your eye out for even more loot and deals for Twitch Prime members.
What's Special About Twitch Prime?

Twitch Prime offers a slew of benefits for gaming enthusiasts, and it does offer some incentives over a standard Twitch account. The main advantages of Twitch Prime include:
Free Twitch Channel Subscription every month
Member Access to free games, plus free in-game content
Exclusive emoticons, chat badge and chat color options
Broadcast storage extended to 60 days from the standard 14
If you have a favorite Twitch Affiliate or Partner in mind, do note your "free Twitch Channel Subscription" is free for you, but the Affiliate or Partner gets paid as though it was a normal subscription. However, the subscription cycles monthly, so you'll have the chance to swap to someone new with your free subscription or keep supporting your star streamer every time a month rolls over.
For those looking to play — rather than watch — games, Twitch Prime's available game content is going to be, by far, the most exciting of these benefits. Every month, members receive offers for in-game goods, as well as full games — all for free.
For most offers, you'll need to download the Twitch App, which is usable on everything from mobile devices to your desktop PC. And, since the games and goods you receive through Twitch Prime offers are linked to your Twitch account, not your Twitch Prime, you can keep them even if you decide you no longer want to subscribe to Twitch Prime.
How to Link Amazon Prime to Twitch

It's a whole lot easier than it sounds. Here's a play-by-play of what most people will experience when linking their Amazon Prime and Twitch accounts.
Log in to your Amazon Prime account.
Visit Twitch Prime. Access it either from the Customer Service page on Amazon or a separate Twitch Prime link.
Sign in to your Twitch account or make a new one.
Activate your free Twitch Prime. Select "Try Twitch Prime," then confirm the link between the accounts.
Revel in your newfound perks. Claim your new Twitch Prime loot, show off that Twitch Prime badge, and get going on that free channel subscription to your streamer of choice.
If you want to unlink your accounts, hurry back to your Amazon homepage and take a look at your account's settings. You'll be able to sever the cord in the "Manage Twitch Account Settings" option. Your route to free Twitch Prime might be different depending on what country you live in, among various other factors.
Twitch Prime Is Free, So…
It's hard to argue with free. If you enjoy watching or playing video games, and you already have an Amazon Prime account, it's worth spending the few moments that linking the accounts requires. Keep a low profile on Twitch and quietly play your favorite free games, make a splash in comment sections or support your favorite streamers with a free subscription.
It's up to you what you do with it, but the simple fact remains: Twitch Prime is there, waiting for you, and it doesn't cost you a penny to get started.
Need some games to stream on your own Twitch channel? Visit Slickdeals' Video Games category page for today's best discounts on titles, accessories and consoles.
---
Any product or service prices/offers that appear in this article are accurate at time of publish, and are subject to change without notice. Please verify the actual selling price and offer details on the merchant's site before making a purchase.