How to DIY a VIP Music Festival Experience at Home for Under $150
This is way cheaper than the cost of most VIP wristbands.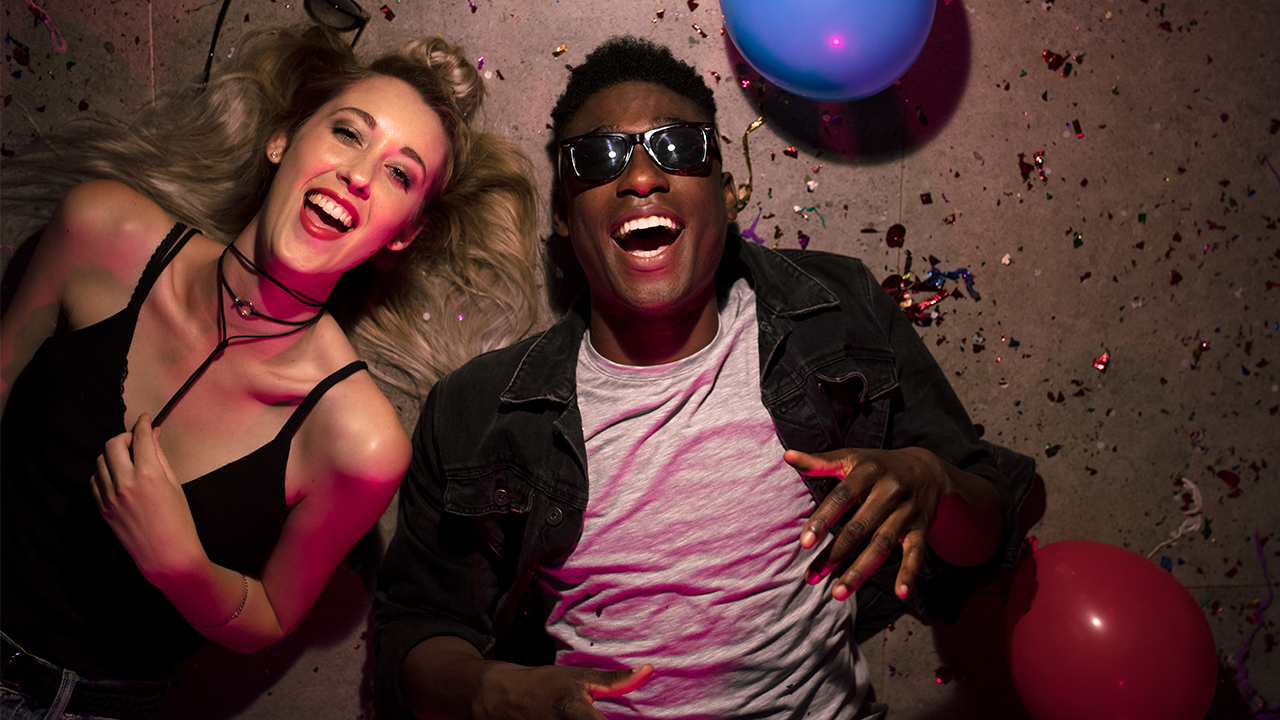 Even though this live music replacement isn't the same, there are plenty of affordable things you can do to really step up your music festival alternative setup at home.
With many events cancelled already or postponed due to coronavirus, music lovers have been tuning into live streams being put on by artists online or via social media. The beauty behind this new norm is that it's a lot cheaper to be somewhere virtually.
Scroll though to see how you can put together your own at-home VIP festival treatment for under $150. Given how much some VIP tickets cost, that's a steal.
How to DIY a Music Festival at Home
Try Tie-Dye
SHEIN Drop Shoulder Tie Dye Pullover

Regular Price: $6
Tie-dye athleisure wear is all the rage. Everyone's wearing the trend and you can get in on it for a mere $6, thanks to Shein's pullover deal.
Deal Tip: You know the drill. Register for the brand's e-mail newsletter and you'll get a 10% off coupon sent to your inbox.
Surround Yourself with Succulents
One 2.5″ Succulent
Regular Price: $3.80
For anyone having withdrawals from Coachella, Stagecoach, Burning Man or whatever desert festival you're into, make yourself feel better by adding a succulent to your space. Plus, you can't go wrong with this plant buy for just around $4.
Start Projecting
Ematic Mini Portable Theater Projector
Regular Price: $34.99
If you're still watching videos on your phone or laptop, stop. Clear a wall in your home, buy this budget-friendly projector from Walmart for only $34.99 and start projecting everything. Trust me, it will make a huge difference.
Deal Tip: Be sure to order the projector asap as there are live concerts coming up soon like Red Bull Records' first-ever virtual festival exclusively via Facebook, YouTube and Twitch scheduled on Friday, May 1st, a special performance by Miley Cyrus for the Class of 2020 that you can stream on Facebook and so much more.
Cast Your Content
Google Chromecast HDMI Streaming Media Player

Sale Price: $19.99 | Regular Price: $49.99
To make the process even more convenient, grab this Chromecast now and hook it up to your projector. Now you can cast anything you want to watch right from your phone.
Note: If you want to cast livestreams from Instagram or other social media platforms, you'll have to use the Chrome browser.
Light up a Room
Project 62 LED Mini Fairy Lights Globes
Sale Price: $8 | Regular Price: $10
Give your place an instant festival vibe and make it extra cozy with these string lights on clearance for $8 at Target. The lights are hands down the stylish and inexpensive home addition you've been waiting for.
Deal Tip: Remember, free shipping doesn't start unless you spend a minimum of $35, so always check to see if there's a complimentary in-store pickup option to avoid the delivery fee.
Bluetooth Speakers are Essential
JBL Go 2 Speaker
Sale Price: $29.95 | Regular Price: $39.95
From DJ D-Nice to Diplo and more, how can you enjoy these quality DJ sets without the proper equipment? Lucky for you, JBL has an up to 50% off speaker sale going on right now and one deal you can't miss is the JBL Go 2 speaker, which is now being sold for just under $30.
Deal Tip: Don't sweat delivery fees when you make purchases on JBL as most items will automatically include two-day shipping at no extra cost.
Start Gloving
LED Light Up Gloves Finger Light Gloves (Pair)

Sale Price: $4.99 | Regular Price: $19.99
Groupon goes beyond discounted experiences. The site also offers an array of bargain products like these LED light up finger gloves, which you can snag at 75% for $4.99.
Pro festival goers love showing off their glove routines, so if you haven't jumped on the bandwagon yet, now is the time to start. Who knows, maybe you'll be a master by next post-coronavirus festival season?
Wear White Shoes (Without Worrying)
SO Hanno Women's Ankle Boots
Sale Price: $15.99 | Regular Price: $49.99
Who doesn't love a crisp white pair of boots? Sadly, any pair will get ruined in two seconds if you wear them to a real life festival. Since you don't have to trek through dirt or crowds at home, go ahead and opt for Kohl's $15.99 boot bargain.
Deal Tip: Before you finalize your cart, don't forget to include promo code TIME4FAMILY for an additional 20% off, which will get you to the $15.99 price tag. Hurry, this offer will only last until May 3rd.
Upgrade Your Bar Cart
The Bubbles Prosecco Gummies
Regular Price: $10
Instead of downing drinks, eat them. Smith & Sinclair has Prosecco gummies along with other flavors selling for just $10.
Deal Tip: For a limited time, the site is also offering customers free shipping on all orders proving there's no better time to give the innovative brand a try.
It's Time to Float
Sun Squad Flamingo Pool Float Pink

Regular Price: $15
Before going to the festival, enjoy soaking up the sun by the pool with this dope flamingo float.
Even if you don't have a pool, why not slip on your swimsuit and recreate this major festival moment anyway? Target has the perfect Instagram-worthy pink flamingo float for only $15.
---
READ NEXT:
Our editors strive to ensure that the information in this article is accurate as of the date published, but please keep in mind that offers can change. We encourage you to verify all terms and conditions of any product before you apply.