17 Travel Freebies You May be Missing Out On
Travel is expensive, but taking advantage of these free services could save you a ton.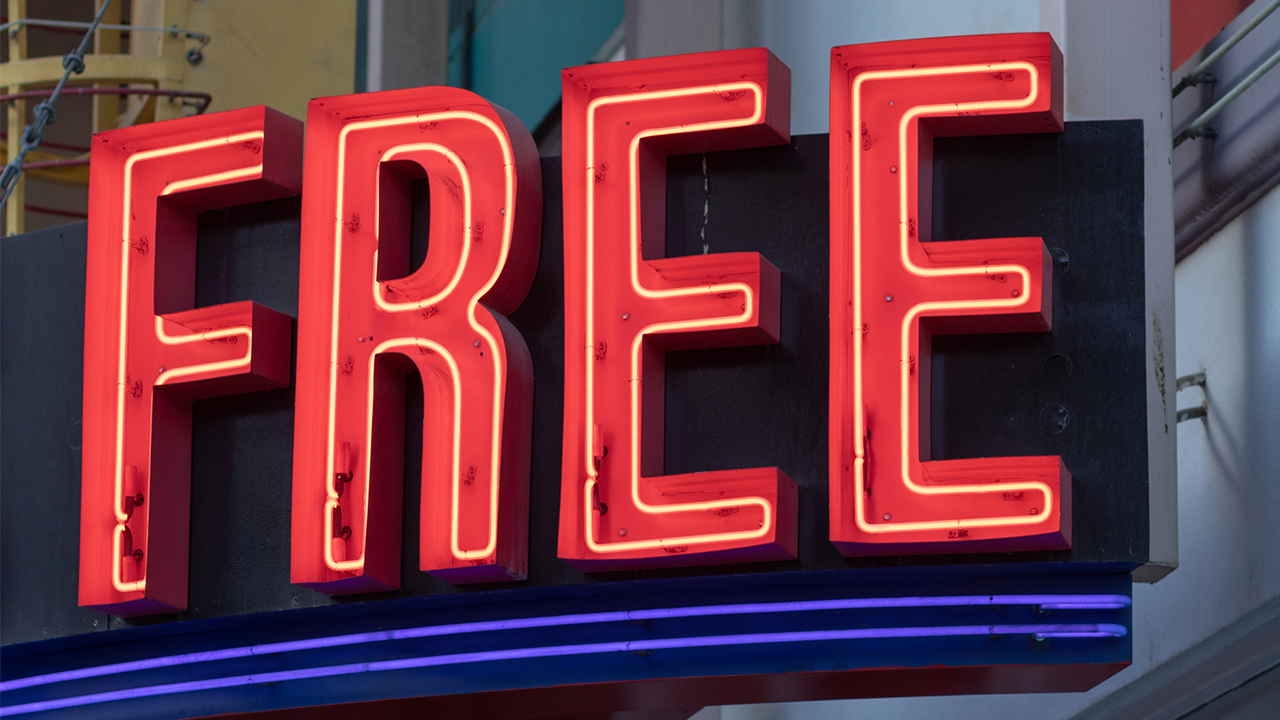 Happiness studies tell us to buy experiences instead of things. In my own life, travel has provided some of my most enriching experiences. However, it isn't cheap, especially international travel. That's why smart travelers try to cut costs wherever they can.
For example, bring food with you to avoid relying on pricey restaurants for all of your meals. Stay with friends and family when you can to cut hotel costs. And when it comes to flying, rest assured that coach-class experience is reliably lackluster across airlines. That's why I always choose the cheapest ticket price over anything else.
Ultimately, cutting small costs here and there can really add up. So to help you save on your travels, I've curated a list of free travel stuff that I would actually use myself. From air travel and lodging to exploring a new city, here are 17 travel freebies worth pursuing:
Air Travel

Checked Bags: Southwest is virtually the only U.S. airline to still offer two free checked bags on all flights without requiring a special membership or credit card status. This is around a $60 to $70 value for two bags, based on the baggage fees you can expect to pay on other airlines. Make sure to factor that in when researching prices.
Price Drop Refunds: There's nothing worse than buying a plane ticket, only to see the price drop a few weeks later. Luckily, Yapta.com offers a free service to combat this situation. Just enter your flight details and they'll monitor your airfare.
If the price drops below a certain threshold according to each airline's guidelines, they'll help you get a refund. You could save anywhere from $75 to over $200 depending on your original ticket price and the airline price-drop threshold.
Passport Photos: Use ePassportPhoto's free DIY service to take your passport photo anywhere (you just need a white background) and upload it to the site. You'll receive a free digital image of four passport-compliant photos to print at home or elsewhere.
The pricing for this service at the post office or drugstore is about $12 to $15. Even if you have the file printed elsewhere, you're still going to save most of the cost, plus time and hassle.
In-Flight Wi-Fi: Wi-Fi is a necessity for anyone who needs to get work done on a flight. And if you're traveling with kids, being able to stream content could mean the difference between quiet, well-behaved children and total meltdowns.
On JetBlue flights, passengers can use the "Fly-Fi" for free with an Amazon Prime membership, avoiding the average $10 cost of in-flight Wi-Fi. If you don't already have a Prime membership, you could sign up for a free 30-day trial of Prime. Just be sure to cancel it after your flight.
Lodging

Check-in Beverage or Snack: Some hotels will give you a free water bottle or two, a bag of snack mix, cookies and even an alcoholic beverage upon check-in. Sometimes you have to enroll (for free) in loyalty programs to get the gift — other times it's simply handed out.
For example, my husband and I recently stayed at a Crowne Plaza Hotel in New York City, where we received bags of snack mix and a free glass of champagne each upon check-in. DoubleTree Hotels are known for the free cookies they give out to guests. So when you book your next hotel room, look for check-in freebies on the website or ask when you arrive.
Umbrellas: This is another thing I discovered on our recent NYC weekend. If it starts raining, ask at the front desk for a free umbrella (you don't even have to share with your companion).
You'll only be charged if you don't return it, saving you the $10 or so it would cost to buy an umbrella on the street.
Airport Shuttle: Most hotels offer free shuttle service to and from the airport. You may still want to tip the driver a dollar or two for helping with your luggage, but that beats paying for an Uber or taxi ride.
Totally Free Stays: Don't want to spend anything for a good night's rest? Use sites like Couchsurfing.com, Rover.com, and WWOOF to get free lodging in exchange for nothing at all or simple tasks like pet-sitting and farming work.
For example, I know someone who extends his work trips for free by finding Couchsurfing accommodations in the same city once his business obligations are over. This could easily be worth hundreds of dollars or more depending on your stay.
Traveling with Kids

Airfare: If you fly more than once a year with kids, it may be worth signing up for a Frontier Airlines Discount Den membership ($59.99/year), which gives you access to the lowest adult fares, as well as one under-15 child's fare per adult fare on certain flights.
A family of four could fly both kids for free, which would pay for the membership and then some depending on the flight.
Meals: Kids are always hungry, so look for places they can eat for free, such as the Holiday Inn. Many restaurants, including Denny's, Chick-fil-A and Applebee's, offer free kids' meals on certain days or times. Just note that you often have to purchase an adult entree to take advantage of these deals.
Admission: Many museums, zoos and aquariums will let kids ages two or three and under in for free. This could save you upwards of $20 to $30 depending on the location.
Arts and Entertainment
Museum Entry: Along with free admission for the youngest travelers, many museums and the like offer pay-what-you-wish and free admission days to the public. For example, The Philadelphia Museum of Art does Pay What You Wish on the first Sunday of each month, a savings of up to $25.
Also, Smithsonian Magazine is sponsoring a Museum Day on April 4th, 2020, with free admission to museums across the US.
Reading Material: If you're like me and enjoy getting lost in a book during your travels, your local library makes it easier than ever to enjoy free reading material. Download the Overdrive or Libby (which I use and love) apps to check out and enjoy eBooks and audiobooks for free.
This will save you about $15 per book — and provide you with a much better selection than the average airport bookstore.
National Parks: The National Park Service offers several fee-free entrance days during the year, saving you anywhere from $5 to $35 per entry. Here's the 2020 schedule.
Getting Around

Bicycles: You're probably familiar with bike share rentals, but did you know that cities like Zurich and Buenos Aires have free public bike-share programs? Be sure to check for these programs before you leave in case you need to register ahead of time.
Walking Tours: A few years ago, I passed a week in San Francisco with my 11-month-old by taking advantage of the City Guides program, in which volunteers conduct historical walking tours of the city. Check out the Global Greeter Network to find similar volunteer walking guides in cities around the world.
Public Transit: Many cities in the U.S. and around the world offer some or all of their public transit systems fare-free. The only mistake you want to avoid is trying to ride for free on a system like the one in Prague, where you don't need a ticket to enter, but employees make the rounds on metro trains and trolleys to check. If you get caught, you'll have to pay a fine on the spot.
---
Looking for more ways to save? Set a Deal Alert to find the best prices on plane tickets, hotels and rental cars for your next vacation.
UP NEXT:
Our editors strive to ensure that the information in this article is accurate as of the date published, but please keep in mind that offers can change. We encourage you to verify all terms and conditions of any product before you apply.