It's Finally Time for You to Learn What a VPN Is
Protect your browsing history, data and bottom line by finding the best VPN for you and your budget.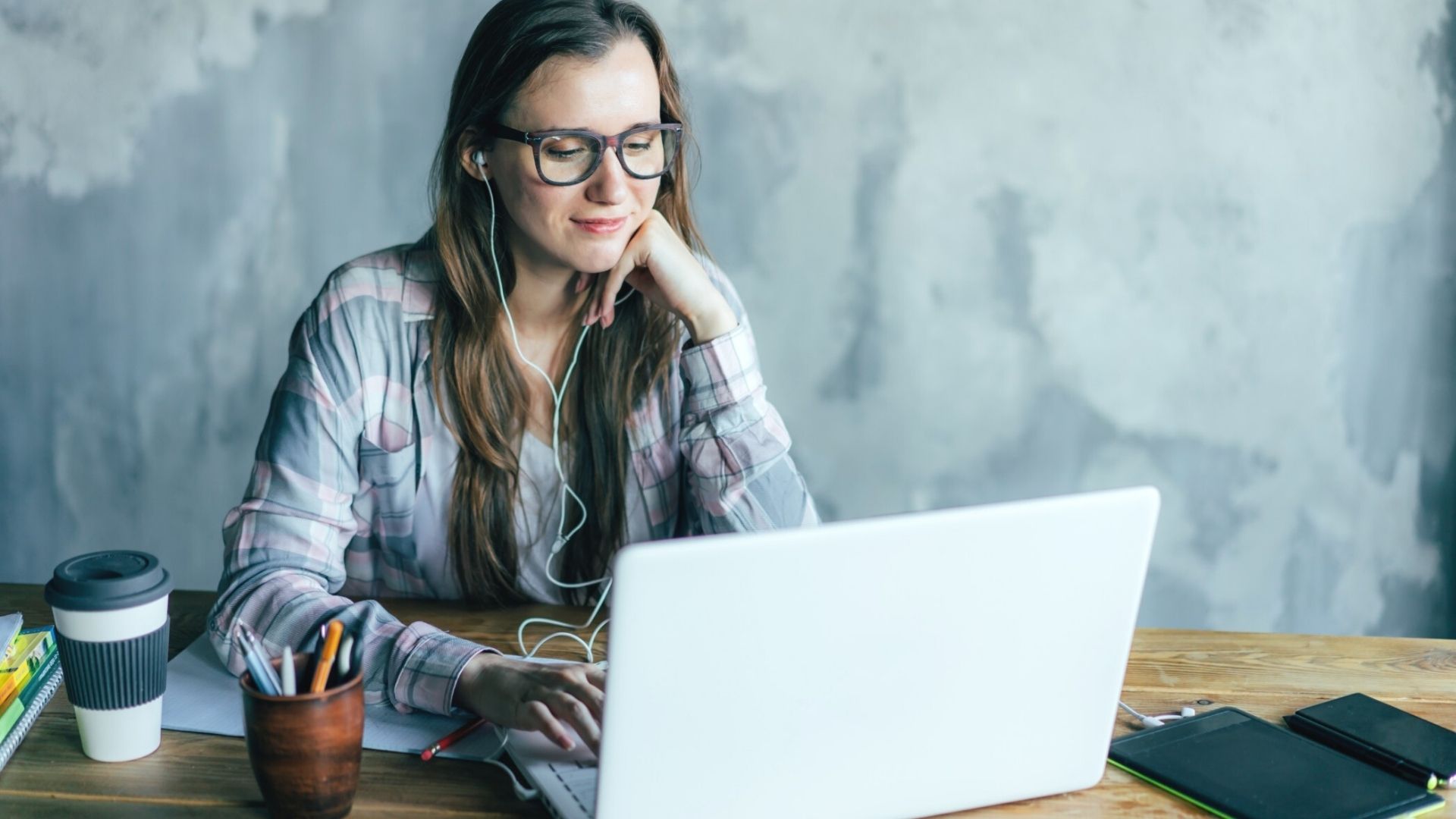 Do you know where your data is going? When you scroll Facebook on your computer and see a curiously targeted ad for the laptop you were reading about on your phone, it's likely that advertisers and the sites you frequent are tracking your internet activity — and these trackers are one of the less malicious entities with access to your personal information and browsing history. Avoiding the prying eyes of data trackers is one of many reasons you should consider getting a VPN.
Fortunately, you don't have to break the bank to keep your personal data safe. No matter your price point or computer skill level, you can get a VPN from any number of accessible and affordable VPN service providers — and we're here to make the process of finding and installing one even easier.
What Does a VPN Do and Why Do I Need One?

VPN stands for "virtual private network." These services anonymize your internet use by encrypting your IP address and browsing activity. They do this by sending your activity through a "tunnel" to one of their private servers and decrypting your web traffic at its destination. When you're browsing the internet without a VPN, all of this information is visible (or easily accessible) to your internet service provider (ISP), third-party trackers and unsavory individuals looking to exploit your data.
The truth about what happens to your data might make browsing the internet sound frightening, but there are plenty of VPN perks that keep your information safe and give you more freedom to explore online. Using a VPN service, you can:
Watch region-locked media on Netflix, Amazon Prime and other streaming services. Due to licensing deals with distributors and studios, certain media properties may be unavailable in your country. You can work around this by choosing a VPN server located in a region where your show is available to stream. Streaming services have started to wise up to this workaround, so it's best to choose a VPN specializing in streaming access.

Access blocked sites. We aren't recommending that you use a VPN to do anything illegal, but a VPN connection does offer a quick and efficient way to bypass annoying site blockers at work or on a public Wi-Fi connection. This is also a valuable tool when traveling or working abroad in a country where you can't access your usual websites.
Have peace of mind. Wanting to keep your web activity private doesn't mean you have something to hide. You are the only person who needs to know about the conversations you have, the things you buy and especially your sensitive information. A VPN might not provide full protection against malware, but preventing invasive data tracking at the source greatly reduces the risk of having your information stolen, used or sold.
Where to Get a VPN

It's easy to get overwhelmed by the number of VPNs out there, especially if you don't know much about pricing or the technical side of what a "personal network" really does. Fortunately, we have monitored the best VPN deals on Slickdeals for years, even before many of today's best VPN options were created. 

Popular and Affordable VPNs
If you're still learning about VPNs and which ones suit your specific needs, it's worth reading up on tried-and-true services that offer a little bit of everything. Most popular options have several different tiers based on your price point, internet habits and technological know-how. One of the VPNs listed below could end up being exactly what you need, and you'll have more information to aid your research regardless.
Choosing Your VPN

You now know how to get a VPN, but how do you know if it's the right one for your needs? You're going to have problems if you buy a basic plan with no simultaneous connections for your entire office, especially when there are so many business-oriented scalable options. From a deal-diligent perspective, how much are you willing to spend on maintaining your privacy? Even if you got it at a discount, paying extra for the Super Ultra Deluxe High-Speed Streaming Plan is a waste of money if you're just going to watch regular cable TV.
We can't answer the first question for you, but finding the best Slickdeals VPN deals isn't too difficult if you know where to look. You can start by heading to the Slickdeals search bar and looking up "VPN" (or whichever specific service you have in mind). If there aren't any VPN deals available at the moment, browsing through the results will give you some valuable context about the average sale price for a VPN, how often that VPN goes on sale and what the Slickdeals community thinks about the featured service. You might even find extra ways to save, such as buying a lifetime plan at a major discount.
Price is certainly important, but there are a few other factors to consider before you commit:
Pick a VPN that respects your privacy. Remember to read a VPN's privacy policy before you decide to try it out. A reputable VPN should be forthcoming about their no-logging policies and what they do with your data — it is passing through their servers, after all. Paid, older and well-vetted VPNs are usually a safe bet. Free plans, new and lesser-known options require further scrutiny and common sense. Don't forget to check the terms of the VPN's money-back guarantee. You don't want to get locked into a bad plan for an entire year.
Compare reviews before you make a decision. You can get an idea of how a VPN performs by reading the company's website and taking note of what it chooses to share (and what it curiously doesn't tell you). However, you should balance that information with professional opinions, customer reviews and other impressions from unbiased third parties. You can read reviews from the Slickdeals team that explain the perks and drawbacks of major VPNs, and you can find some frank criticism over in the forums and Deal Threads. If you're not sure you're getting the best deal, a quick Slickdeals search will give you an answer.
Choose a VPN with lots of servers. Internet speed, access to certain sites and overall web safety are largely determined by a VPN's number of server locations. When there are more servers spread evenly throughout a geographic area, they are better equipped to handle a larger number of connections without lag or connectivity loss. This is especially important if you plan on connecting several devices from one location. Having servers in a specific location is also important, depending on what you plan to do with your VPN. A service with only a couple of servers in the United States will be a nightmare to use if you want to browse the U.S. internet while you're in China.
Learn the law. VPNs are legal in most jurisdictions, but certain countries have imposed strict VPN policies or banned them outright. Something that works just fine at home might land you in some hot water while traveling abroad. The location of your VPN's operations is another important legal consideration. Countries like Switzerland and the British Virgin Islands are top picks for offshore bank accounts due to their lack of data retention laws, and the same is true of VPNs. Conversely, countries in the Five Eyes jurisdiction are legally able to access VPN servers within their borders, which isn't exactly conducive to privacy.
How to Use Your VPN

Installing your VPN
The decision to value your cybersecurity and right to privacy is tech-savvy in itself, but know your technological limits. Thankfully, accessibility is a major reason why VPNs have gotten more popular over the years. There are so many user-friendly clients and interfaces available today, so don't go for an involved manual setup if you can't readily define "multi-protocol label switching." And if you are a more advanced user (or are very confident in your Google skills), you can always further customize your VPN for maximum protection and flexibility. Many major VPNs rely on OpenVPN, an open-source virtual private network system that can be tweaked to your specifications.
Some VPNs are built specifically for seamless use on Windows and Mac computers, where the installer does all of the work for you. If you run into any trouble, you can typically find tutorials and installation guides on the VPN's website. And while there aren't too many VPNs designed specifically for mobile devices, most of the services discussed or linked in this article have their own dedicated mobile apps.
Getting Set Up
The instructions and best practices may vary depending on which VPN you chose, but the connection process is pretty straightforward.
Install the VPN and open the client. Adjust the protocol and connection preferences as needed.
If there is a server map, choose a server in a location best suited for your needs, whether it's far away or close to home.
Blissfully browse the internet to your heart's content, finally free from fear of prying eyes and creepy ad trackers.
If your connection gets blocked or suddenly slows down, choose a different server location. Try to stay within the country of your original server if you are trying to access geographically restricted content, or move to a server closer to your home if you want to boost the speed of your connection.
Finally, don't let your guard down when it comes to staying protected. A VPN will prevent you from being tracked by your ISP and advertisers, but it's not a replacement for antivirus software. In fact, the two work best together — the VPN offers privacy, the antivirus offers protection.
Summary
The internet is all but fully ingrained into our work, daily routines and social lives, so why wouldn't you treat your internet connection with the same care and precaution as you do your home or the food you eat? It might be a headache to set up for some, but a good VPN will hum along smoothly in the background once you're all set up. You can't put a price on peace of mind, but it doesn't hurt that you can easily avoid overpaying for a serviceable VPN. The cost will come out in the wash before you know it, as those targeted to the point of psychic ads no longer have the power to shake you down.
---
Once you've narrowed down your choice of VPN services, be sure to set a custom Deal Alert before you buy. We'll notify you instantly whenever a new discount is posted in our forums. You can also check out our page of VPN Service Deals for a look at current offers.
READ MORE:
Our editors strive to ensure that the information in this article is accurate as of the date published, but please keep in mind that offers can change. We encourage you to verify all terms and conditions of any product before you apply.