How to Save Money for Beginners
Whether you need to pay off debt or just build your savings, we're covering everything you need to know to start saving money.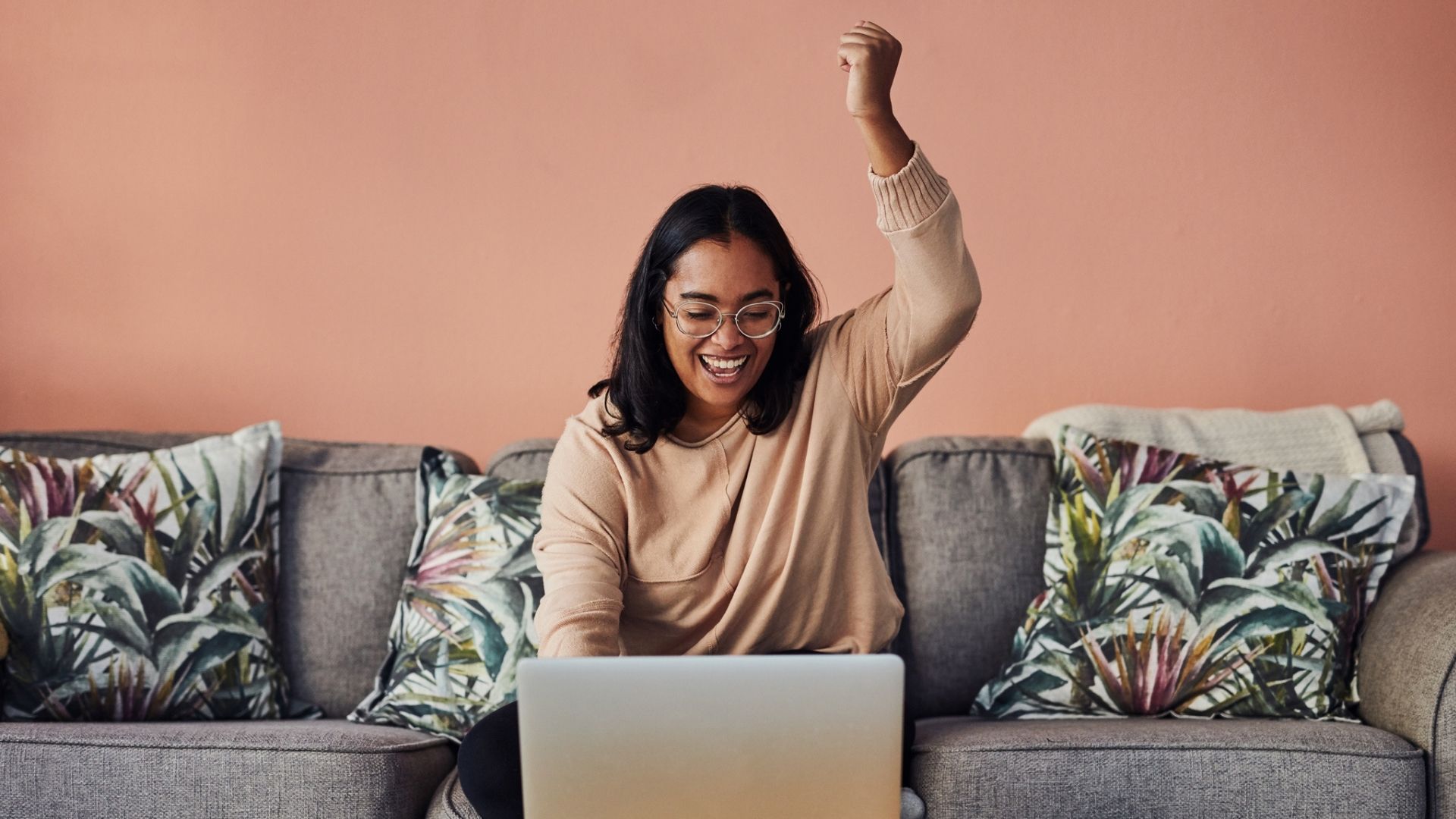 Whether your household needs a complete budget overhaul or you want to save money to purchase a new home or take a dream vacation, these financial tips will help. The goal of saving money is not impossible or complicated, but it will require you to change up your money habits and rethink the way you spend money on your everyday purchases. To save money, you can start by creating a budget you will actually stick to, tackle pesky debts and reduce your typical daily expenses.
Track Your Spending and Create a Budget

Don't let the word budget send you running. Many people associate having a budget as a strict and depriving way to save money. The reality is that a budget is simply a way to track every dollar you earn and spend so that you can better delegate how your money works for you. If you want to spend $500 on shoes each month and you have the proper funds to do so, knock yourself out.
Chances are you are hesitant about establishing a budget because past methods have not worked for you. Before choosing the best app and strategy to save, know how much you are spending each month. You need to base your budget and savings goals on how you are really spending money. For example, you might say you want to spend $500 on groceries each month, but if you regularly spend $1,000 to feed your family, then $500 is a tough budgeting goal to tackle right out of the gate.
To get a better idea of how much money you spend each month, start with the following:
List out every recurring bill that does not change. These include your mortgage/rent, phone/internet bill, car payment, student loan payment, etc.
Calculate what you spend on other things, such as groceries, utilities, eating out, and clothing and gift purchases. Apps like PocketGuard or Mint will instantly sync with your financial accounts, making it easy to see how much you are spending on certain categories.
Find out where you are falling short each month. If you feel like you are living paycheck to paycheck or don't always have enough money to set aside for your savings goals, write this down as -$X. For example, if you want to go to Hawaii next year and need $2,400 to do so, you will need about $200 per month set aside. If this is not happening, you are falling short $200 per month and need to then discover which other costs can be cut to meet this goal.
Once you know how much you are spending, you can play around with the numbers and decide which spending areas need to be reduced or cut. Assign a realistic spending goal for each category every month. For expenditures that don't happen every month, such as car registration or annual tree trimming, estimate how much they cost per year and divide this expense by 12. This is the monthly amount you need to save to cover this cost each year.
Going forward with your budget, here are a few different budgeting strategies that can help:
Zero-based Budgeting: The goal with zero-based budgeting is that give every dollar a job so that your income minus your expenditures equals zero each month. This method includes paying money towards debt or savings accounts, too.
50-30-20 Method: Budgeting the 50-30-20 way means that you divide your take-home pay into 50% needs, 30% wants and 20% savings. This ratio will not work perfectly for every budget, so feel free to change up the percentages to cover higher living costs or debt repayment.
Envelope Budgeting: Another popular budgeting method is the envelope method where you set aside the cash you need for each spending category in a separate envelope. If you stash $600 away for your month's groceries, you cannot spend anymore once the cash runs out. And since it is 2021 and many folks don't like carrying around cash, some people do this method of budgeting with separate bank accounts or through an app like Goodbudget, rather than juggling envelopes full of cash when they got to the store.
Cut Down Your Monthly Expenses

The fastest way to save money is to cut down on unnecessary spending and to find clever ways to spend less on necessary expenses. The biggest expense for many people is their mortgage. With interest rates near historic lows, homeowners should look into refinancing their mortgage to reduce their monthly mortgage payments. Websites like LendingTree compare refinance options from multiple lenders so you can find the best deal.
Now is also the time to evaluate how much you're spending on recurring bills like auto insurance, health insurance, home insurance, and phone and internet bills. Can you call and negotiate a better price? Is there a better deal if you bundle or switch providers? Websites like BillShark will help you renegotiate your expenses and find alternatives that save you money.
Review Subscriptions
Another way to find "free money" in your budget is to cancel all subscriptions you are not using. AskTrim is a service that can identify recurring charges you might have forgotten about. They will cancel the charge for a fee or you can do it yourself. You can also pause many subscription services for a month or longer. Pausing your subscriptions one month can help you boost your savings and reevaluate which subscriptions you really use. Even if you have subscriptions you are enjoying, try canceling them to see if a deal pops up. For example, when I went to cancel my Kindle Unlimited, which is $9.99 per month, I received an offer to keep KU for six months for $39.99, a $20 savings.
Consolidate Your Debt

Debt can be tricky to manage and budget for. Ideally, you want to deal with your debt as quickly as possible so that your funds can go towards budget needs or saving goals instead. Debt consolidation is when a new debt is taken out to cover multiple debts. For example, one might take out a debt consolidation loan to pay off a high personal loan, pesky credit card debt and student loan. Using a debt consolidation loan can help you have only one monthly debt payment, and it can save you money on higher-interest debts.
The same method can be applied to multiple credit card debts. Individuals will use a special intro 0% APR credit card and transfer other credit card debt to it. They then use the 0% APR period, usually 12-18 months, to pay off all the credit card debt and save on interest rates.
While these options may not work for everyone, they're worth looking into if you're trying to pay off multiple high-interest loans
Lower Your Interest Rates
Reducing your interest rates on credit cards and loans by just 1 to 3% each can save you hundreds each month. For home, auto, student and personal loans, you may receive a better APR by refinancing your loan.  For example, if you bought a $40,000 car from the dealership with dealership financing at 7% APR, you can expect to save over $70 per month on your car payment just by switching to a 3% APR through a credit union. This saves you more than $3,000 in interest over the life of the loan.
To get a better rate on your credit card, start by calling your creditor to ask for a rate reduction on the card you have had the longest. If the credit card company is not able to reduce your rate, inquire about a temporary reduction to help with hard financial times. Make sure to point out your good standing with the company and card. If the answer is no, you can try calling back again in three to six months.
Save Money On Groceries

Grocery expenses can eat up a large chunk of your budget each month, but they are also an easy category to save money in. These simple tips can help you reduce your grocery costs without having to give up your favorite foods.
Stop the food waste: Did you know the average family loses $2,500 per year on food waste? By using up what you have and learning about expiration dates, you can cut this cost drastically.
Meal plan: You don't need an elaborate meal plan each week, but having a quick idea of your week's meals before heading to the grocery store can help you stay on target and avoid buying more food than you will actually eat.
Limit store trips: Forgo last-minute store trips for one ingredient and get creative with what you have on hand instead. Limiting your shopping trips to once per week will help you stay on budget and make it easier to track what you spend.
Use grocery delivery to help you, not cost you: Grocery delivery costs can add up, but if you budget for the tip and costs, it can be an amazing service to help you save time and money.
Go meat-free once or twice a week: Meat can be expensive, so devote a night or two where you don't rely on it as the main dish. This can be as simple as having a meatless spaghetti/pasta dish, pizza or soup and salad for dinner. A favorite at my house is breakfast for dinner with fried eggs and waffles.
Don't forget Slickdeals: Find pantry discounts on foods and toiletries daily on the Slickdeals forum. Search "Amazon subscribe and save" on Slickdeals to find the best pantry deals happening now.
Look for Coupons and Discounts

Taking a few extra minutes to find a coupon code or discount on an item you are going to buy can save you a lot of money. This is especially good advice for larger purchases like laptops and TVs. While you can find coupons and store sales via the newspaper, store flyers and mail adverts, it's a lot faster to use the internet.
Use Slickdeals to look up deals on an item, as well as current online coupons. Before you finish your online shopping session, do a quick web search, "store name + coupon code" to see if you missed any deals. It is also a good idea to know if your current credit card has a special offer for that store. Sometimes credit cards and cashback sites will offer a percentage of your purchase back to you just by shopping through a link.
Don't forget to go used when possible too. You can save almost half on certain tech and appliance purchases by shopping for them through Amazon Warehouse or through a certified refurbisher through Amazon. Additionally, you can find like-new items for over half off through local selling groups like Facebook marketplace and OfferUp.
Summary

You don't need a financial degree to save money. You just need to understand how much you are spending each month, lower bills that can be negotiated or refinanced, and get creative about cutting costs. Doing a little work up front to find out where your money is going and where you can make cuts will ultimately help you save big in the long run.
Have a big purchase or vacation coming up? Set a Deal Alert on it to make sure you are being alerted immediately when there is a good sale or discount. You can set a Deal Alert for general categories like flights, store names or TVs, or specific items like Apple AirPods.
Stay in the habit of checking the Slickdeals forum daily with the Slickdeals app. A quick scroll each day can help you stock up pantry and gift idea deals. Be warned: Saving money can become addicting.
UP NEXT:
While we work hard on our research, we do not always provide a complete listing of all available offers from credit-card companies and banks. And because offers can change, we cannot guarantee that our information will always be up to date, so we encourage you to verify all the terms and conditions of any financial product before you apply.