A Banking Expert Shares His Family's Strategy on How to Save Money During a Recession
Here's why you should focus on big wins, instead of cutting your morning coffee.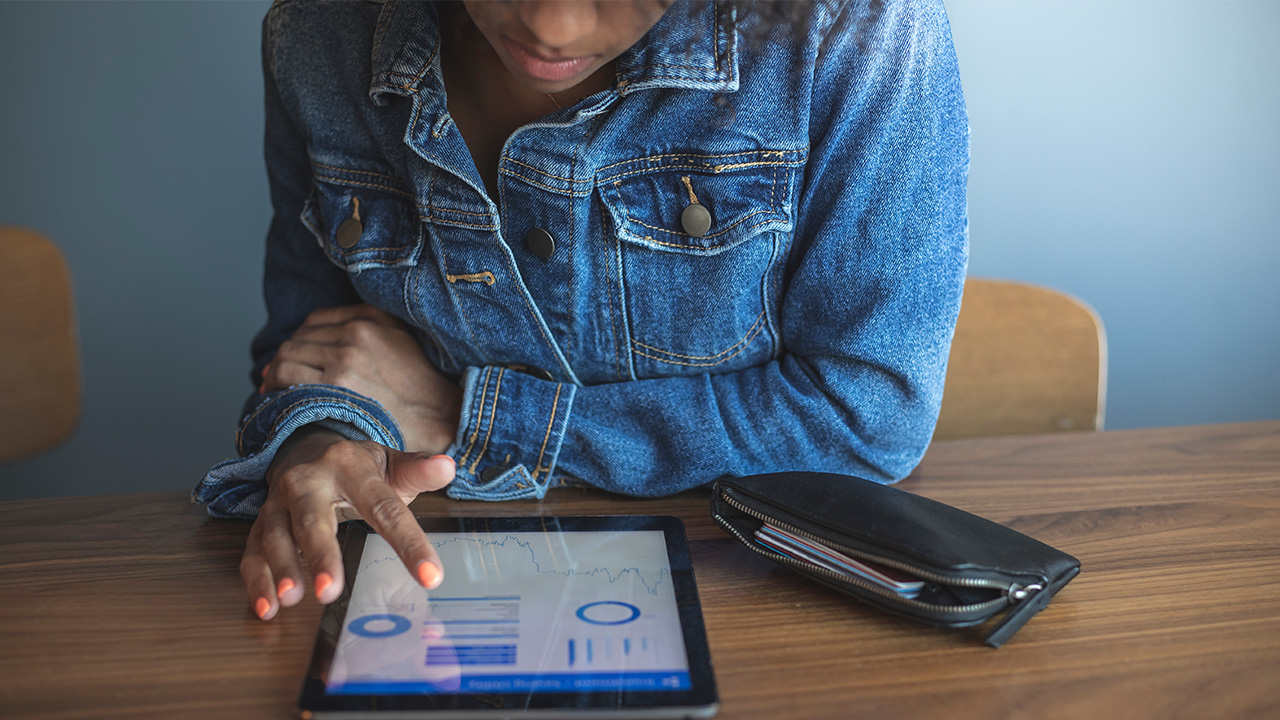 When you're uncertain about your finances, you can either focus on making more money or reducing your expenses. In the midst of a recession or crisis, earning more income is not always an option. Right now, it is critical that you control your spending and review your budget to see where you can quickly cut expenses.
Before becoming a full-time financial author and speaker, I worked in banking for nearly two decades. I'm going to share the strategy my family and I use whenever we're uncertain about the economy.
Table of Contents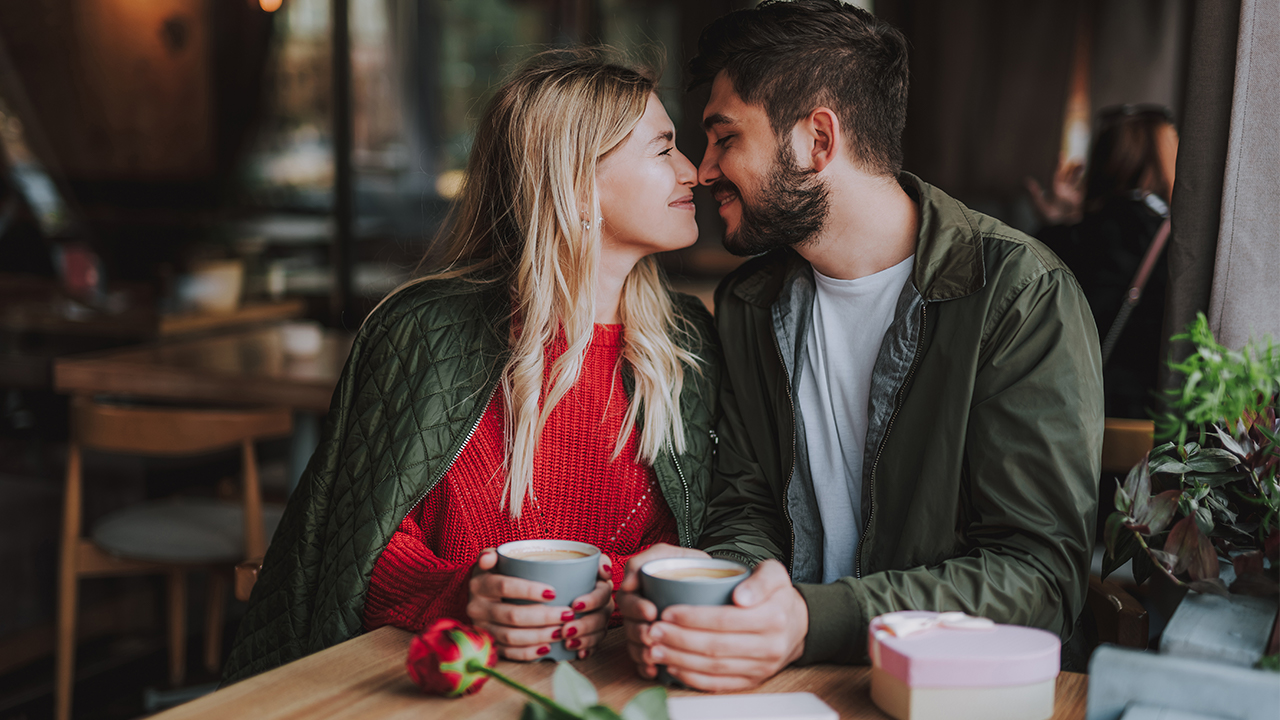 Don't Quit Your Morning Coffee: Focus Big Wins Instead
David Bach, the author of The Latte Factor, encourages people to focus on eliminating small expenses to save money over time. Even if you saved $5 a day by not drinking coffee, that's only $150 per month. Plus, you'd be grumpy and sluggish all day without that much-needed caffeine.
Instead, we need to find ways to save large amounts of money today, not ten years from now. To do this, we need to be laser-focused on discovering big wins within our daily expenses.
How to Quickly Cut Expenses During Financial Uncertainty
What I've done for my family is listing out our major monthly expenses. Then, I sort them from biggest to smallest. The biggest expenses are the ones with the largest opportunity to find savings.
>>BE AWARE: How to Spot and Report Financial Scams
Evaluate Housing Expenses
Where you live is usually one of your biggest monthly expenses. It can be hard to eliminate this expense completely. If you own a home, selling can take time and costs money (e.g. real estate agent commissions). Additionally, renters are often responsible for the remainder of their lease if they try to move out before the contract expires.
>>BEGIN: Get a Quote for a Mortgage Refinancing Today
With interest rates near historic lows, homeowners should look into refinancing their mortgage to reduce their monthly mortgage payment. Websites like LendingTree compare refinance options from multiple lenders so you can find the best deal.
Renters should speak with their landlord about their options. The landlord may have a tenant looking for a unit your size or may be willing to let you move to a smaller and less expensive unit. In either case, don't automatically renew your lease. When your lease is up, that's a good opportunity to find something cheaper.
Bringing in a roommate is another way to reduce expenses. They'll help pay your mortgage or rent, contribute to utilities and help with keeping everything tidy.
As a last resort, look at renting out your home or subletting your apartment. This can cover the cost of your home while you move someplace cheaper. Moving back home is always an option too.
Shop for Better Prices on Your Bills
Adulting can be hard when there are numerous bills to pay each month. The good thing is that all of these bills are also an opportunity to reduce your expenses.
Cell phone plans have steadily crept up over the years. Now many cell phone carriers have you pay for your phone in monthly installments. As appealing as the latest phone is, skip the upgrade and save your money.
Some cell phone providers have low-cost and prepaid plans to help people stick to a budget. Republic Wireless is a low-cost provider with unlimited text and talk plans starting at just $15 per month.
Your insurance policies for your car, home and life should also be looked at. Contact your agent or the company directly to ensure you're getting all of the discounts available. Most companies give extra discounts if you have both your home and auto insurance with one company.
>>SAVE: Get an Auto Insurance Quote Today
Similarly, if you haven't cut the cord yet, dropping cable is a big money saver. You can watch many of your favorite shows and movies on Netflix, Hulu and YouTube. Some programs are available for free on the channel's app. Although you may have to wait a week or two to watch the latest episode.
Websites like BillShark will help you renegotiate your expenses and find alternatives that save you money.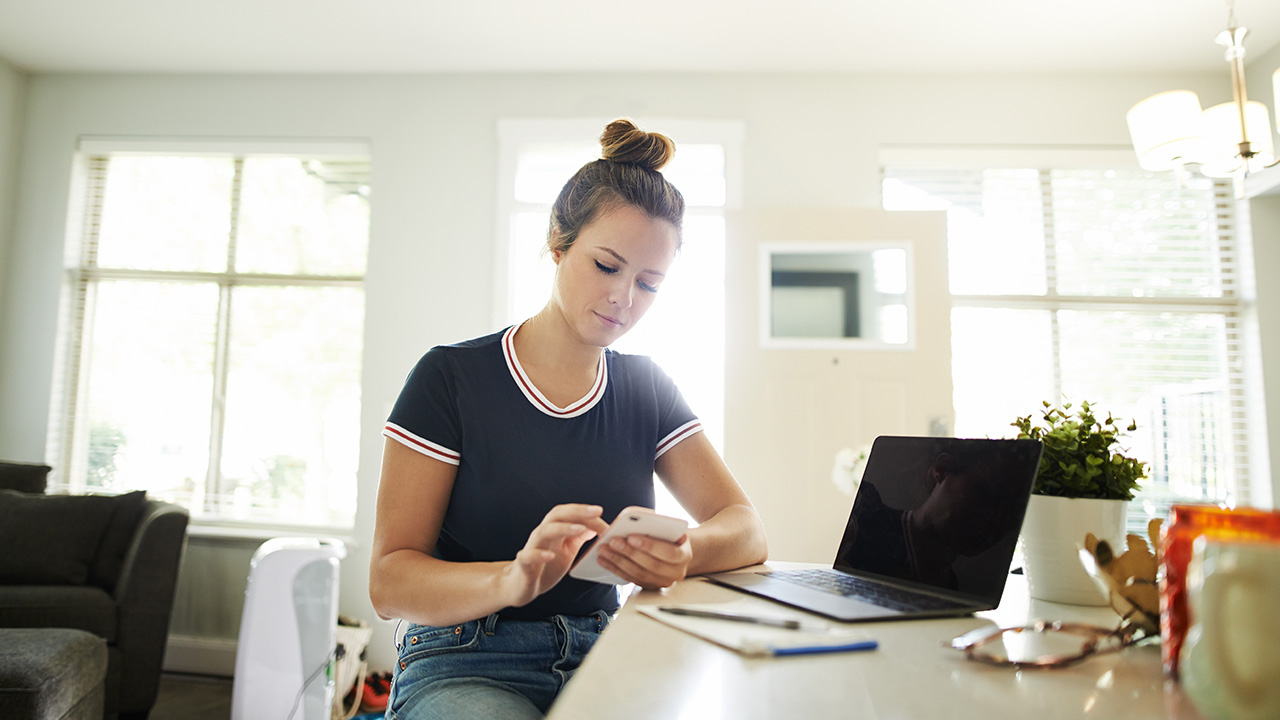 Review Subscriptions
Many of us sign up for trials and forget to cancel. Moreover, we have subscriptions that used to be important, but we no longer use them. Carefully review your monthly bank and credit card statements to see what recurring subscriptions are being charged to your accounts. Most likely there will be a couple that you can eliminate.
Other services increase their prices over time. You'll receive a trial offer with a discounted price for a year, then the charges return to the normal price without you noticing. This is a good time to call and ask for another discount. If they won't provide a new discount, you can always cancel and sign up for another trial under your spouse's name or a different email address of yours.
AskTrim is a service that I use to identify recurring charges. They will cancel the charge for a fee or you can do it yourself.
Assess Your Car Insurance Needs
If you are one of the millions of people staying home due to the coronavirus, then you're probably not driving as much as usual. No commuting to work or taking kids to school, fewer trips to the store and a virtual end to social interaction could have your car getting dusty in your garage or driveway.
If you're not driving your car, or have dramatically cut back, you may be able to save on car insurance by reducing, changing or even temporarily canceling coverage. Read through the Slickdeals Guide to Saving Money on Car Insurance for three steps to begin saving today.
Do You Really Need a Second Car?
Many families have multiple cars, and it can make sense. Couples have more freedom and convenience when both of you can take off at any time. But, when you're looking to cut expenses, maybe you don't really need that second car.
This is especially true as more people work from home. The gig economy is changing the way we buy and consume everything. If you have a lease or loan, think about what you'll do when the term ends.
Even if you don't get rid of your second car, you can park it in the garage and leave it there. This can reduce the cost of gas, insurance and registration.
Simple steps like carpooling and batching errands reduce the mileage you put on your car and the gas you have to buy.
Buy in Bulk to Reduce Costs
When buying groceries and other household goods, buy in bulk. This is one of the easiest ways to cut costs. However, when you're walking the grocery store aisles, the biggest package doesn't always offer the best price.
When an item comes in multiple sizes, do this quick math to decide which is the one to buy. Take the price of the item and divide it by the number of units. This will give you the unit price so you can easily compare options. Some grocery stores even put the unit price right on the tag.
If you won't use everything from a bulk purchase before it spoils, speak with your friends and neighbors. You might be able to split the purchase so all of you can get a better price on the items.
Most grocery stores have apps where you can load coupons to your account and save even more. Plus, apps like iBotta, Drop and Bumped also provide opportunities to save or earn rewards on groceries and household items.
Review Bank Accounts and Credit Cards
Bank accounts and credit cards offer another opportunity to save money. You can find another bank that offers lower checking account fees or a higher interest rate on your savings. Online banks and credit unions usually offer lower fees, higher rates and better benefits because they don't have the same expenses as a big bank. Some banks even offer bonuses to entice you to make the switch.
Credit cards offer valuable benefits and rewards, but those are an unnecessary luxury when you're trying to cut expenses. Instead of paying high annual fees, look at downgrading the card to one with no annual fee. Downgrading instead of canceling will help your credit score stay higher by keeping the account history and credit limit available.
While you're reviewing your credit cards, consider switching to a cash-back credit card. Instead of earning miles and points, a cash-back credit card can put a few extra dollars in your pocket to help you pay for expenses.
>>IN-DEPTH: Best Cash-Back Credit Cards: Compare Bonuses, Rewards and Benefits
>>MORE: 14 Best High-Yield Online Savings Accounts
Reduce Your Interest Rates
One of the best ways to reduce expenses is to get a lower interest rate on your debt. We already talked about refinancing your mortgage above, but other debt can be refinanced as well. Even though most of us don't think about it, you can refinance your student loans, car loans, or personal loans. I refinanced my student loans several years ago with SoFi and cut my interest rate in half.
The more that you can reduce your interest rate, the more money you'll have to pay off the debt or meet your other monthly expenses.
If you have credit card debt, call your bank and ask if they'll reduce your interest rate. To reduce your rate and get on a quicker path to paying that debt off, also consider a consolidation loan. Applying for a new credit card with a 0% APR promotion for balance transfers is another option. Just make sure that you can pay off the balance before the promotional rate expires.
>>REFINANCE: Compare Your Student Loan Options Today
>>IN-DEPTH: How to Refinance Everything: Mortgage, Auto, Student and Personal Loans
The Bottom Line
We're all spending much more money than we need to. Even without financial uncertainty, these steps can help you save money every day so you can afford what's most important in your life. For some people, those goals are more short-term, such as traveling, paying off student loans or planning a wedding. While others are focused on the long-term, such as buying a home, investing for retirement, or saving for their kid's college tuition.
Whatever financial situation you're in, follow these steps to quickly reduce your expenses and keep more of your hard-earned money for yourself.
>>NEXT: How to Pay Debt Faster With Balance Transfer Credit Cards
We want to make sure you get the best deal! Our editors strive to ensure that the information in this article is accurate as of the date published, but please keep in mind that offers can change. We encourage you to verify all terms and conditions of any financial product before you apply. Also, please remember this content wasn't provided, reviewed or endorsed by any company mentioned in this article.
---
Any product or service prices/offers that appear in this article are accurate at time of publish, and are subject to change without notice. Please verify the actual selling price and offer details on the merchant's site before making a purchase.