How to Stream the UEFA Champions League in the USA
Discover the best services to stream the tournament so you can cheer on your favorite team.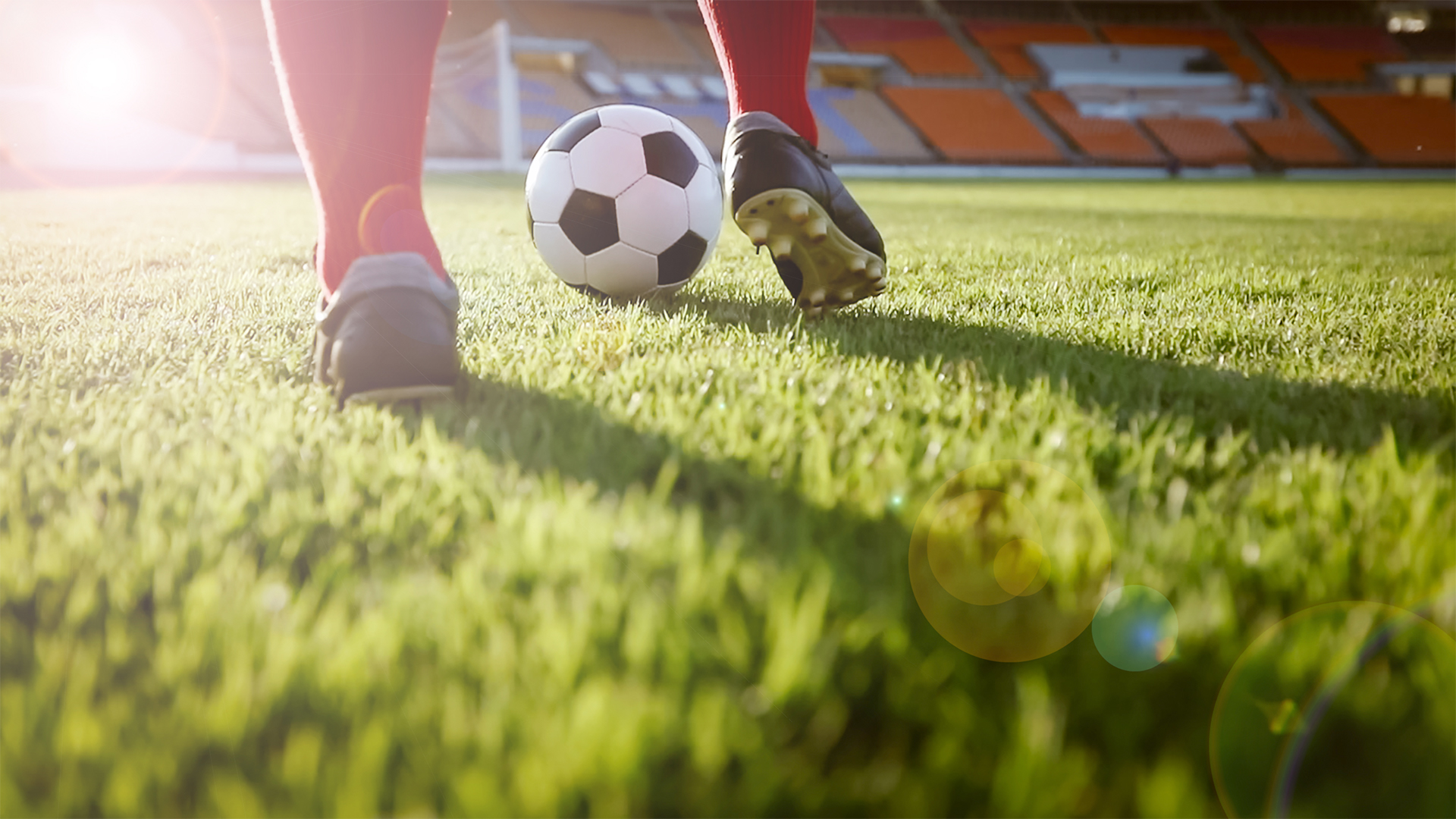 The 2019-2020 UEFA Champions League season restarted Friday, August 7, after a break in March due to the pandemic. Since June 2019, 32 European soccer clubs have fought for the chance to play in the upcoming matches that are finally upon us next week. The pool has whittled down to Paris Saint-Germain, Barcelona, Bayern Munich, Manchester City, Lyon and RB Leipzig.
There have been some incredible matches these past few weeks. Paris Saint-Germain pulled out a comeback upset over one of the best teams in Europe in Atalanta on Wednesday. Manchester City went on to defeat Real Madrid 4-2 on aggregate, while Chelsea lost to Bayern 7-1 on aggregate in the round of 16.
With these matches that are just right around the corner, the buzz surrounds Lionel Messi and Barcelona and whether they can take down the heavy favorite, Bayern Munich. Tune in next Tuesday to see if Neymar and Paris Saint-Germain can carry their momentum to the semi-finals off the comeback win.
One of the more notable changes with the Champions League is the switch in broadcasters from Turner Sports, which featured games on B/R Live and TNT last year, to ViacomCBS. All future matches will now air on CBS All Access and CBS Sports HQ through 2024.
Soccer fans, make sure to cancel those old subscription packages that formally featured Champions League games and opt for one of the two alternative services using our streaming guide below.
Champions League Schedule (Eastern Standard Time)
Quarter-finals
Friday, August 14
Barcelona vs. Bayern Munich, 3 p.m.
Saturday. August 15
Manchester City vs. Lyon, 3 p.m.
Semi-finals
Tuesday, August 18
RB Leipzig vs. Paris Saint-Germain, 3 p.m.
Wednesday, August 19
Manchester City/Lyon vs. Barcelona/Bayern Munich, 3 p.m.
Finals
Sunday, August 23
TBD, 3 p.m.
How to Watch the UEFA Champions League Online (USA)
CBS All Access

With Commercials — Monthly Price: $5.99 | Annual Price: $59.99 | 1 Week Free Trial
No Commercials — Monthly Price: $9.99 | Annual Price: $99.99 | 1 Week Free Trial
Don't miss out on the final deciding quarter-final, semi-final and championship matches, all airing on CBS All Access. CBS All Access is giving a one week free trial to any fan who's looking to get their Champions League fix. Many soccer fans are happy with CBS's coverage so far, with tons of pregame and postgame analysis brought to you by smart commentators. Pregame shows begin on CBS Sports HQ at 1 p.m. EST and on CBS All Access at 1:30 p.m. EST.
Does your schedule conflict with the game times? You can replay every match since the restart, like Wednesday's stunner between Atalanta and Paris Saint-Germain, on demand through CBS's subscription.
Keep in mind, if you're a die-hard soccer fan, you might want to think about holding on to this plan. CBS is slated to continue streaming over 300 matches per season of the club competitions through 2024, including the Europa League games this month.  And if you're curious about the rest of CBS All Access streaming catalog, it has over 10,000 episodes of programming including widely popular shows like Survivor, Big Brother, NCIS and several Star Trek series both old and new.
fuboTV

fubo Family: Sale Price: $64.99 per month | Regular Price: $75.97 | 1 Week Free Trial
fubo Ultra: Sale Price: $84.99 per month | Regular Price: $103.94 | 1 Week Free Trial
Are you in the streaming market for even more soccer games? fuboTV has a 25% discount off its fubo Latino plan, which broadcasts UEFA Champions League, MLS, Premier League, LaLiga and many other leagues and tournaments across several channels. There are also discounts on Family and Ultra plans that include even more channels.
This platform is very popular with sports fans due to a variety of dedicated channels. There's even an easy add-on option for more sports with the Sports Plus with NFL RedZone package. For an additional $10.99 a month, watch the top NCAA games, NFL RedZone from NFL Network, NBA TV, NHL Network and more.
If your schedule doesn't allow you to watch any of these games, this bundle plan includes 500 hours of free recording through the Cloud DVR Plus function, normally costing $9.99. You also don't have to fight over who gets to stream if you have multiple people who share the account, since two separate screens can be viewed at the same time.
fuboTV is also running promotions on most of their subscription plans. Learn more about the ins and outs of the streaming service with the Slickdeals guide on how to get the best deals on fuboTV.
Media Deals to Upgrade Your Fan-Viewing Experience
You can find even more savings in our TV section. Once you set up a custom Deal Alert, we'll send you the latest, up-to-date offers for all things streaming.
Our editors strive to ensure that the information in this article is accurate as of the date published, but please keep in mind that offers can change. We encourage you to verify all terms and conditions of any product before you apply.