How to Use Google Flights to Save Money
It's easier than you think.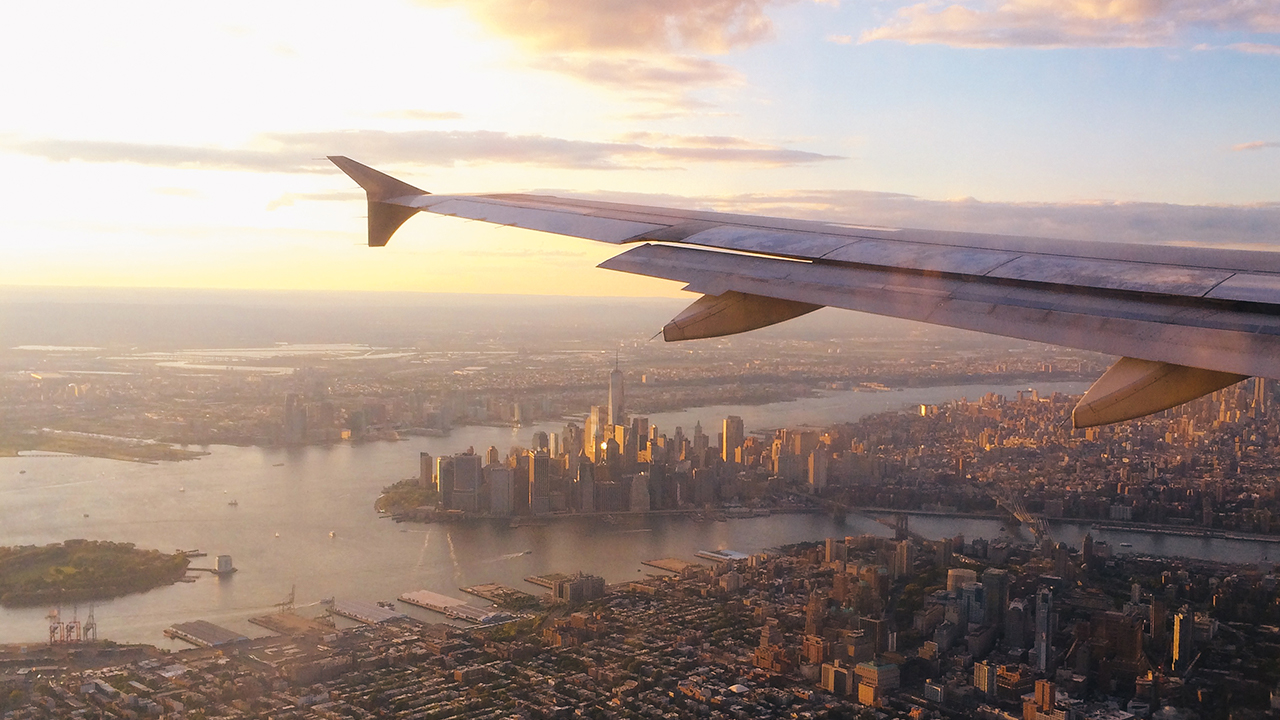 Tracking the web for the most affordable flights doesn't have to be as complicated as it sounds. You simply need the right tool under your belt. Enter: Google Flights.
The platform's algorithms and features are designed to help you easily find all the best budget-friendly options out there. In fact, Google was so confident in its system that until September 2nd, 2019, customers were offered a refund of up to $500 for the price difference, in case a fare increased before takeoff.
Even though travelers can't fall back on this best price guarantee any longer, there are several ways to ensure you're getting the best possible deal.
The Best Ways to Save on Google Flights
1. Use Your Filters Correctly
Baggage fees, cabin type and even the exact airport you fly out from can often impact the total price of a reservation. With Google Flights, you can filter out certain amenities, which has the potential to lower the price tag for your specific route.
For instance, if you check the Basic Economy option, you give up privileges like priority boarding, being able to select your seat or having a checked bag. However, choosing this ticket could save you hundreds of dollars.
Overall, playing around with the filters allows you to see what airline extras are worth, so that you can make a more informed decision on the kind of ticket you're paying for.
2. Map it Out
If you simply want an affordable adventure with no destination in mind, check out the maps feature. Just leave the "where to" space blank and Google Flights will show you airfare to several locations from your city of origin.

If it's less expensive to go to Paris instead of Barcelona, why not take the cheaper option first, then set an alert for the next spot on your travel bucket list?
3. Set Alerts
Speaking of alerts, this is a convenient aspect of the platform everyone should take advantage of. Enter all of your trip details, click the Track Prices button and let Google Flights do the rest.
You'll start receiving e-mails every time your route changes in price, but beware of this beast. It's possible you'll get several messages a day from Google given how often airfare changes.
Unfortunately, there's no way to set the tracker to only notify you once the ticket reaches the actual price you want. Then again, having too much information is still better than going in blind.
4. Be Flexible
Being flexible with your travel dates is key to snagging the perfect deal. If you don't have hard departure and return dates, explore Google's date grid. It shows you the cheapest times to go on that getaway as prices fluctuate depending on the day of the week. Flying out on a Tuesday is almost always cheaper than a Friday, for instance.
5. Use a VPN
It's no secret that airlines and booking sites like Google Flights use your searches to determine the type of traveler you are. Once your information is out there, these platforms have the capability to start up-charging on flights they think you're likely to buy. That's why you'll take a look at a flight only to see prices skyrocket only a day later.

Fortunately, there's a way around this: invest in a VPN service. The first step is to download a VPN. For you not-so-frequent travelers who don't want to shell out a monthly fee, Firefox has a free subscription.
Then clear your browsing history, and delete your cache and cookies. Once that's done, change your VPN location. A common strategy is to switch it to your destination. Continue by opening up an incognito window and welcome the savings.
Make sure to try different countries to determine the largest discounts. Remember, doing so can automatically change the currency, so keep this in mind when calculating the final price of your tickets. While a VPN doesn't guarantee lower prices, it's an easy trick worth giving a try.
6. Get Tips
Google Flights scans through hundreds of airlines and partnering sites to bring you the lowest offers. With all of this information, its Tips section provides passengers with a reliable analysis of the price trends for similar trips. This insight outlines whether or not a flight is actually a good deal. Listen to the platform and let it tell you when to pull that credit card out.
---
ncKxk_Yhu_A
Our editors strive to ensure that the information in this article is accurate as of the date published, but please keep in mind that offers can change. We encourage you to verify all terms and conditions of any product before you apply.