Introducing the iPhone 12 – All the Leaked Info We Believe is (Probably) True
Three new phones times four lenses equals iPhone 12.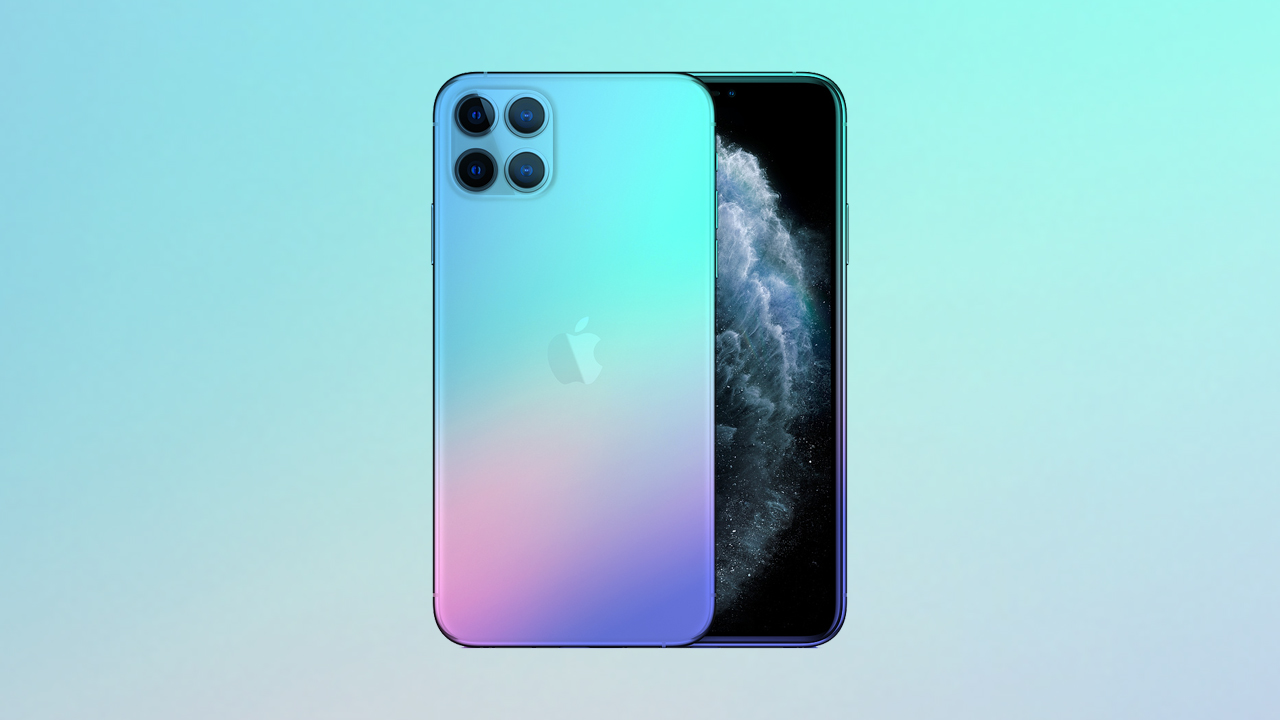 Even before the iPhone 11 released in September 2019, there's been a steady stream of leaks and rumors about the iPhone 12. However, the past few days have provided a remarkably clear view of the future of Apple's signature smartphone. Given the stiff competition and the lukewarm reception to the iPhone 11, it's entirely possible Apple is allowing the leaks to stir up a bit of hype for the upcoming model. In addition to the original iPhone 12, there is a lot of new information regarding the iPhone 12 Pro and Pro Max.
We don't know exactly how much the 2020 iPhone is going to cost, but Apple analyst Ming Chi Kuo optimistically claims Apple does not plan to dramatically increase the price of the new model. If he's right, you can expect a ballpark amount of $30 to $100 tacked onto the price of the iPhone 11. Based on this, we estimate the base iPhone 12 will cost around $800, the Pro $1,100, and the Pro Max $1,199.
We've gone ahead and rounded up all the rumors and leaks we believe are (probably) true. This is based on a combination of leaked information from production teams, concept artists and other insiders. While Apple has yet to officially confirm any of this info, it's certainly fun to speculate, especially since some of the projected innovations are so enticing.
---
iPhone 12 – What We Know
While there may be substantive evidence to support these speculations, they are still just that — speculations. Don't take any of the info below as fact, but feel free to start daydreaming about all the gorgeous pictures you're going to take with the iPhone 12's four-lense 3D camera.
1. The iPhone 12 is Expected to Release in Autumn 2020
Given the overall predictability of Apple's release schedule, it is safe to assume the new iPhone will come out sometime in the fall of this year. Seriously, every iPhone since the iPhone 5 (released September 2011) has come out in September — Apple would need a pretty good reason to break its pattern.
2. The Camera is Getting an Update
Possibly the most talked-about feature of the upcoming iPhone 12 is the long-range 3D camera. Using four lenses, the new laser-based 3D camera will be able to scan depths up to 15 feet. The scanning distance is exponentially greater than the meager 25 to 50 centimeter depth of field offered by the dot projector-based camera featured on current iPhones. This bodes well for the future of AR and VR-powered applications.
3. Expect Minor Design Changes
According to concept art and a supply chain source, the iPhone 12's overall look won't be that different from its predecessor, but the base model, Pro and Pro Max are expected to be thinner and slightly larger in size. If this insider is correct, the base iPhone 12 will be around five and a half inches, the Pro around six, and the Pro Max pushing seven. All new phones are expected to have OLED displays, and there is even a rumor of a classy navy blue color option.
If the finished product looks like the concept art some speculators have spun up, the overall profile of the phone will shift from soft corners and edges to a sharper beveled look similar to the iPhone 4. There are conflicting reports about whether or not the notch will remain, as well as the possible return of Touch ID. For now, we won't make any promises.
4. Apple Might Finally Implement 5G Technology
This is another hotly contested topic, even between insiders. Multiple senior Apple analysts have predicted 5G iPhones will be released in 2020. On the other hand, Apple itself has been apprehensive about adopting the new technology, partly due to licensing issues with the company's 5G modem provider, Qualcomm. However, Apple's statement came out a couple of years ago, and the phone landscape has changed drastically since then. The Galaxy 10, among many other competitors, have already implemented the new technology, so it's high time Apple reconsidered doing so as well.
---
What Does This Mean for Discounts on Older iPhones?
When the iPhone 11 came out, the iPhone X went down approximately $100 in price in the days preceding the launch, with some retailers dipping as low as $300 less than the original MSRP. At this point, most old models were no longer being sold by Apple directly — Best Buy and Amazon were usually the outlets offering them at these low prices.
Conversely, Apple has also shown signs of wanting to preserve the perceived value of its products, as shown by the price of original AirPods when the updated AirPods Pro released this past October. In this case, the price of the non-Pro AirPods only budged by a margin of $10 to $15, but you can find them for a little bit less now.
RELATED: Which iPhone Should You Upgrade to in 2020?
Ultimately, expect the older Apple products to become more affordable once the iPhone 12 comes out, but you might need to wait a little while before taking the leap.
---
Current Apple Deals You Might Like
If you can't bear to wait a few months before unboxing a shiny new Apple gadget, we've got you covered. Here are a few things you can get right now:
According to Tokar, this is possibly the best price for this model of AirPods, comparable to the Black Friday price of $129.99.
You can get the same model for as low as $289.99 as an open-box deal, depending on your location. American Express cardholders can get an additional 20% off their purchase.
If none of these are what you're looking for, why not set up a Deal Alert for your desired Apple product? We will notify you as soon as it goes on sale within your preferred price range.
UP NEXT:
Enjoy this Apple deal from our Frontpage:
Search URL: https://slickdeals.net/newsearch.php?firstonly=1&pp=20&sort=newest&rating=frontpage&filter%5B%5D=525850&forumid%5B%5D=9&hideexpired=1&r=1
We want to make sure you get the best deal! Our editors strive to ensure that the information in this article is accurate as of the date published, but please keep in mind that offers can change. We encourage you to verify all terms and conditions of any financial product before you apply. Also, please remember this content wasn't provided, reviewed or endorsed by any company mentioned in this article.
---
Any product or service prices/offers that appear in this article are accurate at time of publish, and are subject to change without notice. Please verify the actual selling price and offer details on the merchant's site before making a purchase.