Legoland Has a Shockingly Good Black Friday Sale
This deal even works at other parks and attractions.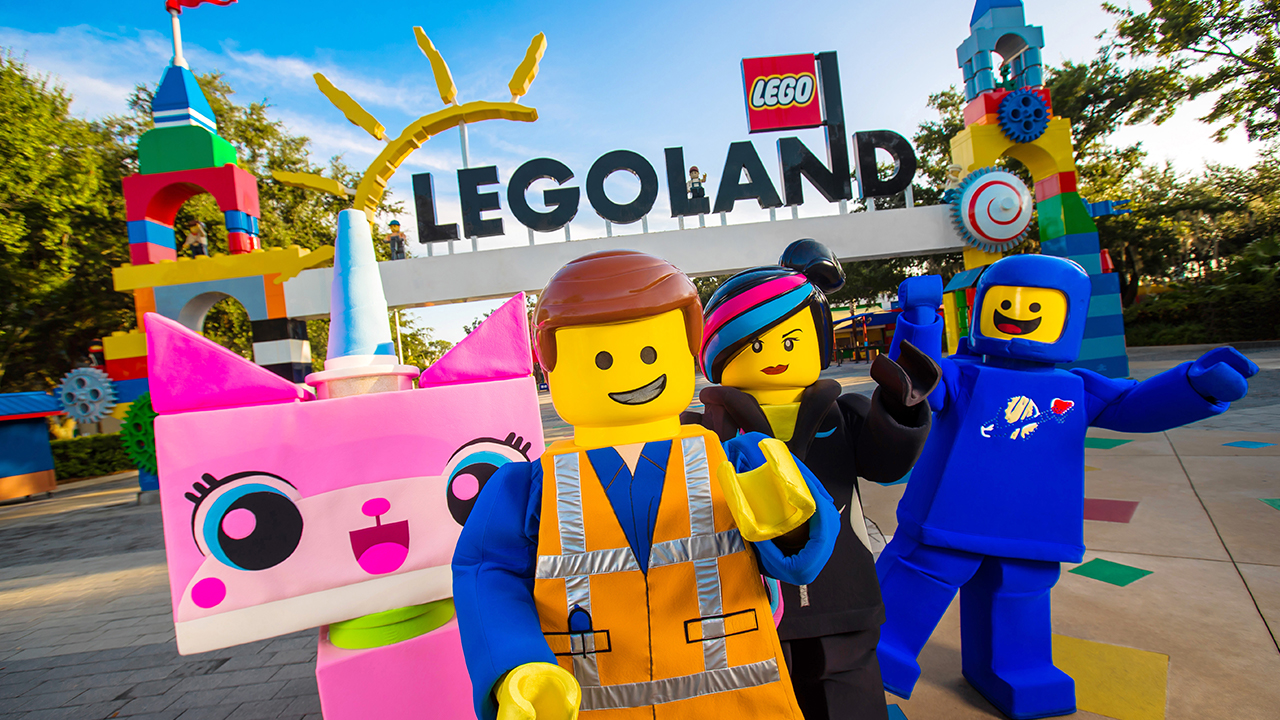 What do you get when you combine an annual pass to Legoland with a Black Friday sale? Everything that's awesome!
Starting on November 27th (for a limited time),  you can get more than 50% off the Awesomest Pass which, for $99 (regularly $209), offers a year's unlimited admission to all 30+ Merlin attractions in the US.
That includes Madame Tussauds, SEA LIFE, LEGOLAND Discovery Centers & the San Francisco Dungeon. The discounted Legoland annual pass also includes free standard parking at the attractions, 10% off in-park dining and discounted entry to Legoland NY beginning September 1st, 2020. There is, however, a limit of six pass purchases per person.
But don't get lost in the details. Slickdeals users have clarified a few important points you'll want to remember when purchasing your pass.
First, once you purchase the pass you must "activate" it within 60 days by showing up in person and presenting it upon entrance to a park or attraction. Otherwise, the year's date will begin counting down from the date of purchase.
However, the pass can only be activated in Florida's Legoland park, as user JasonA2923 points out from the fine print. That means if you live in or are planning a holiday trip to Florida, you'll get some extra time on your pass.
Otherwise, your year begins from the date of purchase. User SlickDealio notes it's intended as a main pass for Legoland Florida, but the Merlin umbrella ensures you can use it elsewhere, just with more restrictions.
SlickDealio also mentions their teenage boys got the pass and enjoyed rides geared toward adults and older kids. Plus, it's a much less crowded and more affordable theme park than, say, Disney World, and even the free regular parking saves you $23.
If there's even a chance you'll hit one of these attractions this year, you may want to consider nabbing this Legoland annual pass during the Black Friday sale on Wednesday the 27th and save up to hundreds of dollars on some good family fun.
And for you hardcore Lego fans, check out this popular deal from our Frontpage:
Search URL: https://slickdeals.net/newsearch.php?src=SearchBarV2&q=lego&searcharea=deals&searchin=first
---
ncKxk_Yhu_A
While we work hard on our research, we do not always provide a complete listing of all available offers from credit-card companies and banks. And because offers can change, we cannot guarantee that our information will always be up to date, so we encourage you to verify all the terms and conditions of any financial product before you apply.