One Person Collected Nearly Every Black Friday Deal in a Single Spreadsheet
Just a little light reading.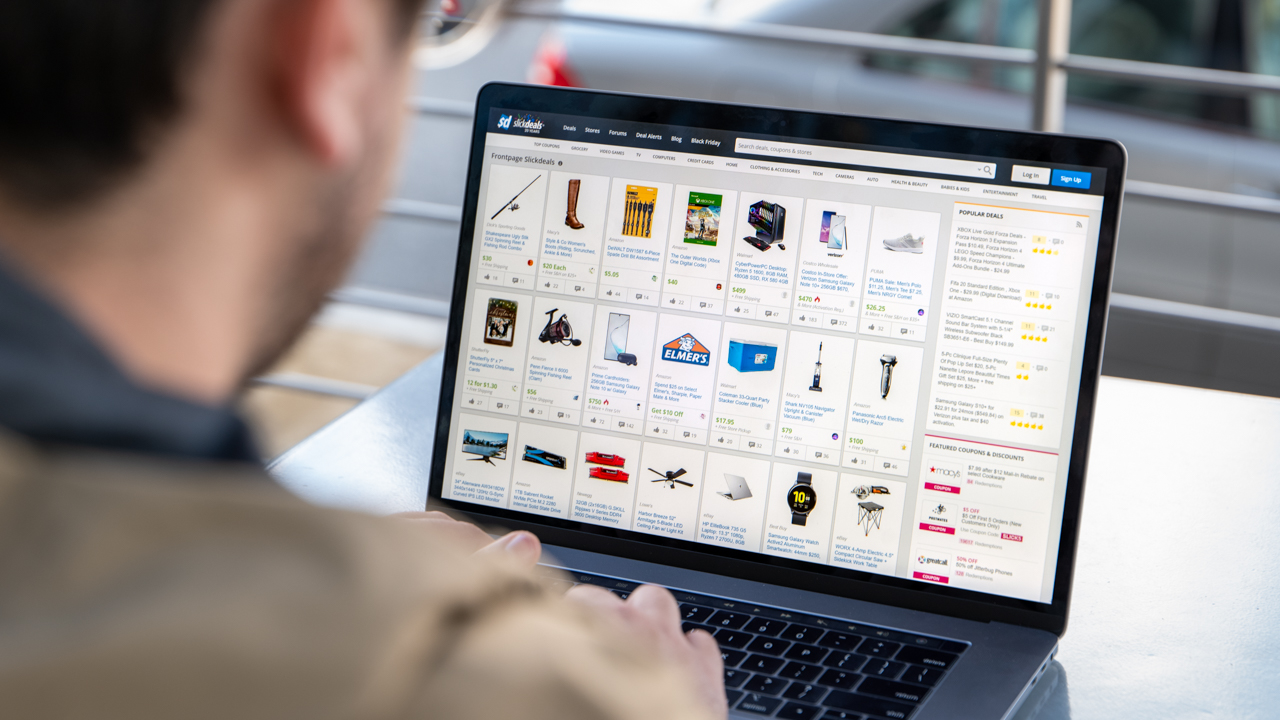 As Black Friday draws ever closer, shoppers around the nation are steeling themselves for the thrill of the hunt and the inevitable ache of the empty wallet. The savings will be huge and the crowds chaotic — even for the most seasoned deal hunters, it can be hard to maintain your composure and leave with all of your desired items at the ideal price.
Luckily, you don't have to go in blind. One incredibly thoughtful Slickdealer by the name of SirNelson69 has prepared a tremendous six thousand item long spreadsheet of almost every single Black Friday deal. By day, the humble SirNelson69 can be found posting technology Deal Threads. By night, SirNelson69 toils over a veritable Black Friday omnibus, arming us all with an accessible, neatly arranged tool that helps compare prices and create a shopping game plan.
As if this weren't considerate enough, the user has even uploaded it as an Excel file so you can filter to your heart's content and those who browse Slickdeals at work (we won't tell) can look very professional while doing so. (If the page appears blank, just scroll over to the left.) 
The spreadsheet's premise is very simple. Every sale item is organized by product category (cookware, toys, TVs, etc.), store, the name of each item and the price. Not only can you quickly search for the exact item you want, you can even create a price comparison in the spreadsheet. Because of this terrific resource, time spent painstakingly pouring over every single advertisement can instead be spent planning what you're going to do with all of your new acquisitions. Alternately, you can spend more time with your loved ones and stuff.
To save you a little bit more time, here are the stores represented in the spreadsheet:
Belk
Best Buy
BJ's
Claire's
Costco
CVS
Dell Home
Dell Small Business
Harbor Freight
HP Home
JCPenney
Kmart
Kohl's
Lenovo
Macy's
Office Depot
Rite Aid
Sears
Stein Mart
Target
True Value
Walmart
If this list helped you save, or you just want to show your appreciation, consider dropping SirNelson69 a note of gratitude over in the spreadsheet's original Deal Thread.
It's pretty unlikely, but if there's something you're waiting to find on sale that is not on this list, set up a Deal Alert and we'll let you know the next time it goes on sale within your preferred price range.
Have you seen this hot deal from our Frontpage:
Search URL: https://slickdeals.net/newsearch.php?firstonly=1&pp=20&sort=newest&rating=frontpage&forumid%5B%5D=9&hideexpired=1&r=1
ncKxk_Yhu_A
Our editors strive to ensure that the information in this article is accurate as of the date published, but please keep in mind that offers can change. We encourage you to verify all terms and conditions of any product before you apply.