8 Loyalty Programs that Offer Once-in-a-Lifetime Experiences
From the Grammys to Coachella and beyond.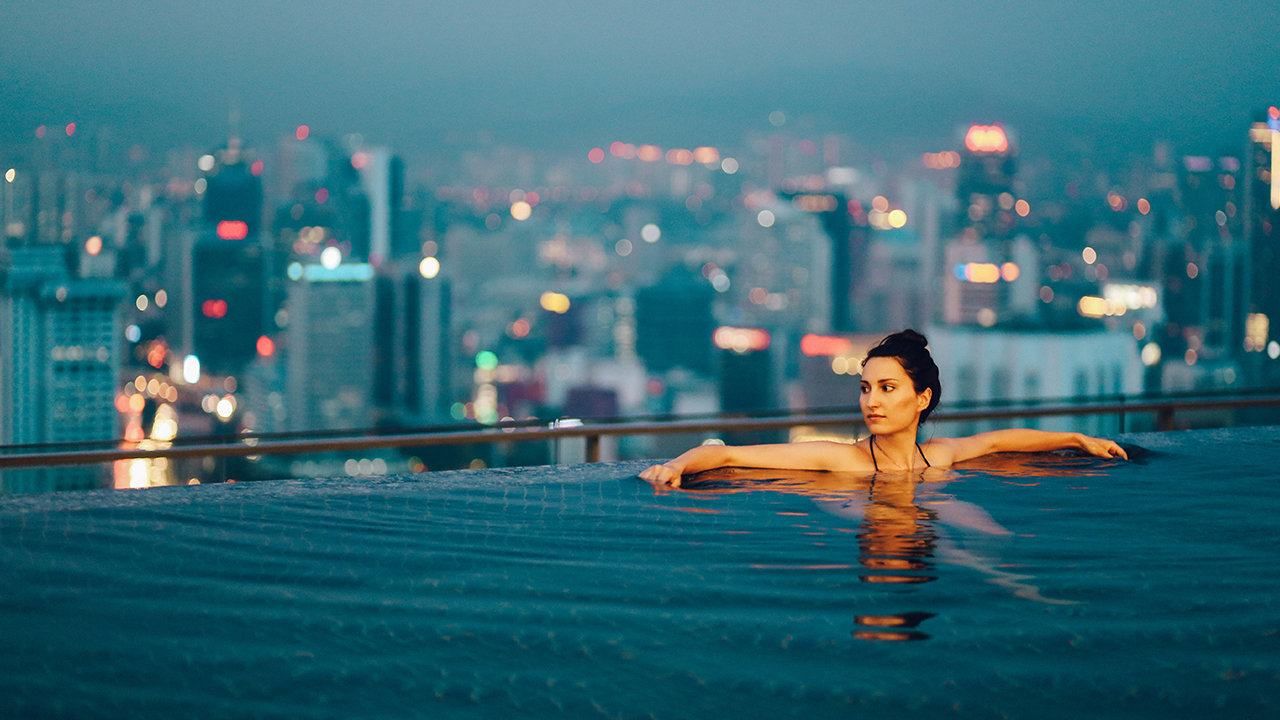 There are major perks to being loyal to a brand. It's the reason why many frequent travelers stick to one particular airline or hotel group. If your status is high enough, you're almost always guaranteed those business class and suite upgrades no matter where you're headed.
While we'd never turn our nose up at extra benefits, they're just the tip of the iceberg. Some programs kick things up several notches for their members by providing them with exclusive, once-in-a-lifetime experiences.
Whether it's getting a chance to go to Sundance, the Grammys or Wimbledon, it's possible you're overlooking exactly what these companies can do for you. There's no better time to start making the most out of your loyalty programs. Or, based on what you find out, possibly signing up for another.
Loyalty Programs That Offer Unique Experiences
1. Hyatt Find Experiences
Taking a selfie with a wolf, having a private dinner at a Michelin-star restaurant, working out with well-known celebrity trainers — these are just a few things available for World of Hyatt members through the FIND program.
Members can pay upfront or trade in their points to participate in these events. Hyatt categorizes its events under the categories Feel, Fuel and Function, providing a well-rounded series of activities. In total, there are 170 itineraries to choose from in more than 50 destinations worldwide. All you need to do is sign up online to gain access.
2. American Express By Invitation Only
The annual fees for the Platinum Card® from American Express can be high, but the exclusive access it provides through the By Invitation Only initiative might make up for it. Next year, cardmembers will have the opportunity to reserve one-of-a-kind VIP packages to the Monaco Grand Prix, Wimbledon and several other luxurious getaways.
If you'd like to go to anything, don't waste any time reserving your spot, as many experiences have sold out in the past. Be on the lookout, as AMEX hasn't revealed its complete list of events in 2020. Stay tuned to see what else is on the horizon.
3. Marriott Bonvoy Moments
Instead of using your Marriott Bonvoy points for hotel accommodations, think bigger and consider trading them in for a weekend at the next Super Bowl.
For 172,000 points, you get right on the field for the Pepsi Halftime Show, which will feature performances by Jennifer Lopez and Shakira. For those who really want to go all out, you can spend over one million points for the ultimate travel package that includes stadium suite tickets, a stadium tour, entrance to a secret show and, of course, a place to stay.

Related: Fuel Rewards Programs Everyone Should Be Using
If sports aren't your cup of tea, Marriott offers a variety of other options, such as tickets to see Mariah Carey live at Madison Square Garden and backstage Broadway tours. For those who never realized how valuable Marriott Bonvoy points are, it's time to jump on the bandwagon.
4. Delta Skymiles Experiences
With Delta, you can't just redeem your reward miles to do what you want to do. Instead, you have to bid and win your experience. It's a fair system, but most of the time the process lasts several months, and it takes a while to announce the winner.
Right now, you can bid on tickets to Aladdin on Broadway coupled with a lead actor meet-and-greet or a package for two including flights to attend this year's 62nd annual Grammy Awards in LA. It's basically a way fancier version of eBay that's only open to Delta Skymiles loyalists.
5. United MileagePlus Exclusives
Interested in joining Team USA for the opening ceremonies in Tokyo, Japan for the Olympic Summer Games in 2020? Through United, you potentially can by bidding your award miles. Currently, the highest bid is at 593,000 miles, but the auction doesn't end until May 5th, 2020.
Related: 27 Underrated Airline Partnerships that Maximize Your Benefits
While it will likely take an absurd amount to win, there's no doubt that being there for something special can be worth it in the end. For non-stop travelers who have endless mileage, you can also bid on tickets to the Super Bowl. Remember, United miles no longer expire, so don't fret if you don't end up winning a bid the first time around. You can just save your miles and use them later.
6. Hilton Honors
With Hilton, members can simply redeem their points for a selection of unforgettable experiences. A few examples include entrance to Steven Tyler's Grammy Awards viewing party, tickets to the ultimate Grammy Awards after-party, a chance to see Madonna live in concert.

One thing's for sure, it wouldn't be easy getting into these events on your own, which is the real value of the Hilton Honors program.
7. Chase Sapphire
The credit card company is a huge sponsor of the Sundance Film Festival, held every year in Park City, Utah. Chase has a lounge in the heart of all the action on the city's well-known Main Street. And, while it's open to the public, cardmembers get special treatment as soon as they arrive. There are parties solely for cardmembers, Chase priority lanes at the box office and a dining concierge that can set you up with difficult reservations during the city's busiest time.
On top of Sundance, Chase provides additional experiences like Outside Lands Music and Arts Festival, a private dining series and many others.
8. Emirates Skywards Exclusives
Emirates customers can use their miles to attend events like the ABN AMRO World Tennis Tournament, the Miami open and an array of high-profile soccer games with esteemed teams such as Real Madrid, Arsenal, AC Milan and more.
If you're not careful, you'll end up using up all your miles for events in no time. Before you decide what to do, be sure to compare an experience's required number of miles to a flight's, and then decide which is worth more to you.
---
UP NEXT: Here's How the Best Rewards Credit Cards Really Work
We want to make sure you get the best deal! Our editors strive to ensure that the information in this article is accurate as of the date published, but please keep in mind that offers can change. We encourage you to verify all terms and conditions of any financial product before you apply. Also, please remember this content wasn't provided, reviewed or endorsed by any company mentioned in this article.