It's Never Been Easier to Earn Free Microsoft Gift Cards via Microsoft Rewards
You need to have points in your account to get digital codes, but sign-up is free.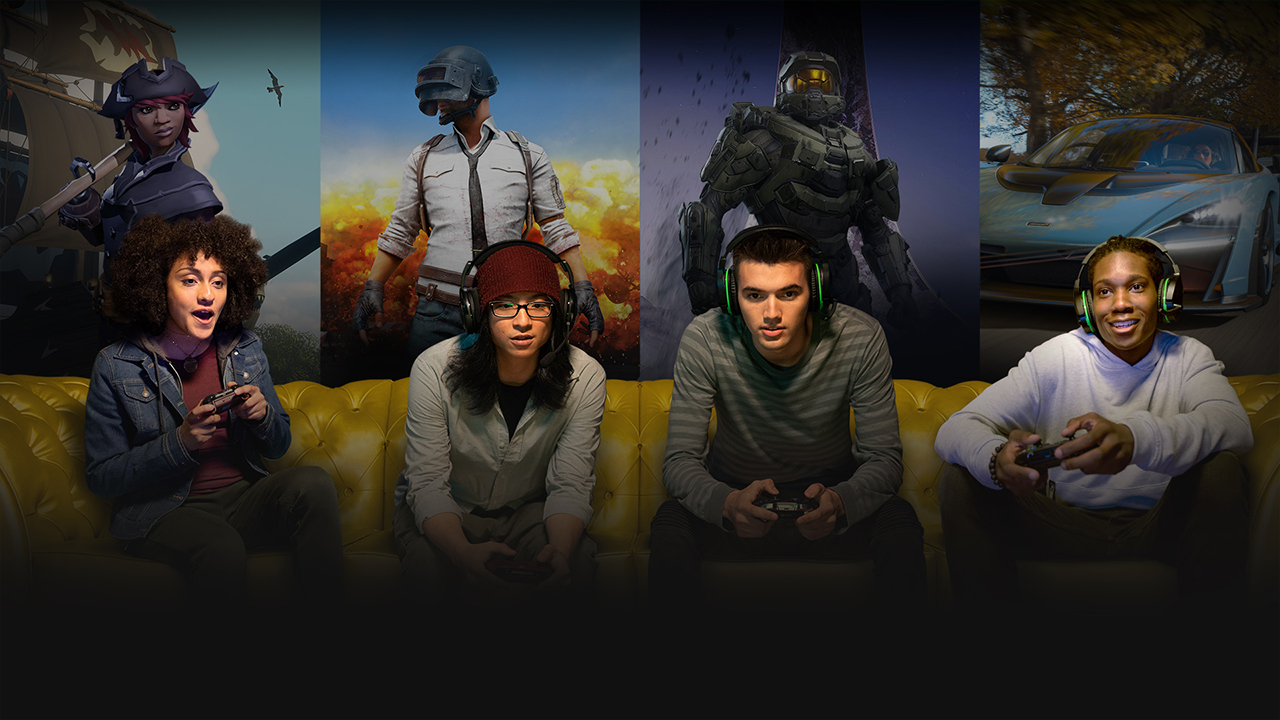 Microsoft is offering free $5 Microsoft Store Gift Cards to Microsoft Rewards members who can wrack up at least 4,000 Rewards Points before February 2nd or while supplies last. This freebie is technically always available to rewards members, but it normally requires 5,000 points to redeem, making this incentive a 20% discount.
If you've already been participating in the Microsoft Rewards ecosystem, chances are good you're well on your way to stacking 4,000 points. Assuming that's the case, you may want to try for the slightly more premium free $10 Microsoft Store Gift Card, which requires 8,000 points. Note that this is also a bonus 20% discount off the usual 10,000 point requirement.
Start Earning Microsoft Rewards
These gift cards will be valid for three months after adding them to your account. You can redeem the gift cards to buy assorted Xbox games, devices and other accessories on the Microsoft Store. According to user SeepyFluid, the last time gift cards went on sale was in July, so if you're interested, you'd better catch this rewards deal before it disappears again.
While February 2nd is coming up fast, the good news is you can sign up for Microsoft Rewards today and start earning rewards points for free. If you're just signing up for the rewards program now, it might be difficult for you to reach 4,000 rewards points in the next couple weeks, but it's still a good idea to start saving up for the next redemption incentive. You can already earn 500 points by just installing Bing to your phone and a bonus 2,500 points if you buy or rent movies this month.
What Is Microsoft Rewards and How Does It Work?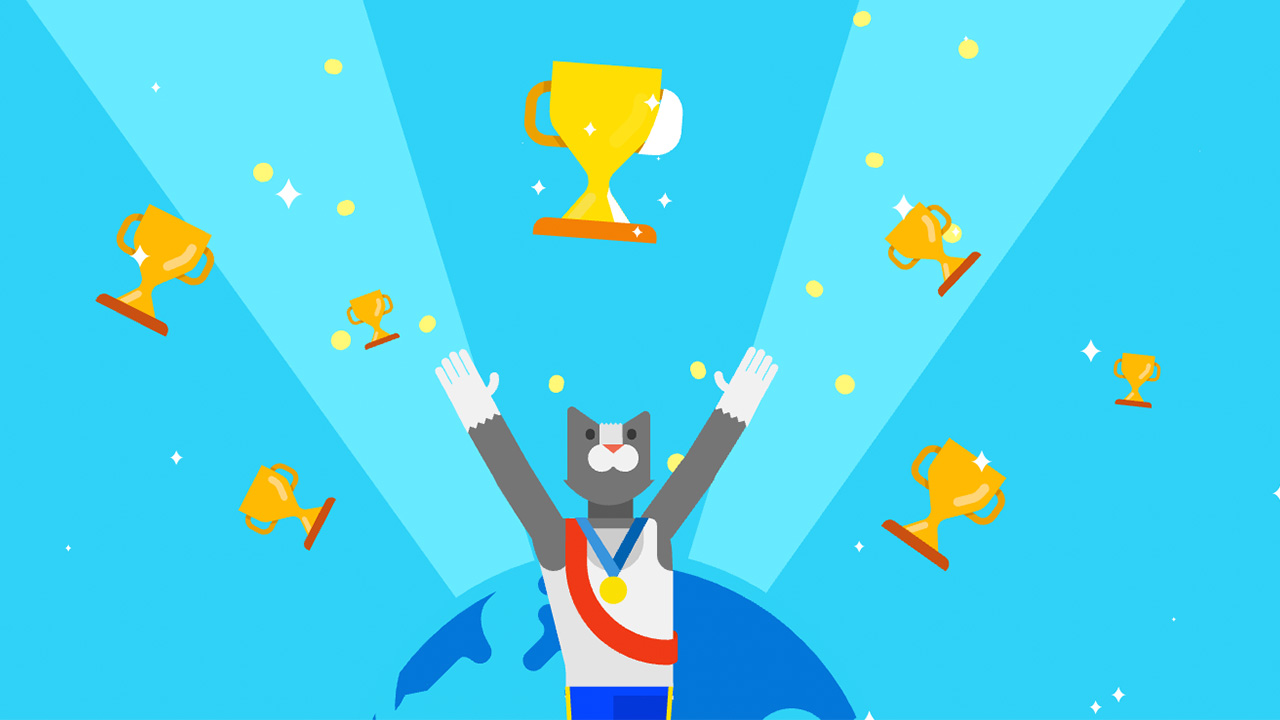 Microsoft Rewards is a free-to-join loyalty program that gives you Rewards Points for using Microsoft products and services. You can redeem points for all kinds of things, including sweepstakes entries, Game Passes, apps, movie rentals, gift cards and even charitable donations.
To sign up for Microsoft Rewards:
Navigate to Microsoft Rewards homepage and click "Sign Up For Free."
You'll be prompted to log into your Microsoft account (or to create a new account if you don't already have one). If you have an Xbox Live account, use the same login info here.
Answer the questions that pop up about your preference in Microsoft products and rewards, then you're good to go.
How Do You Earn Points?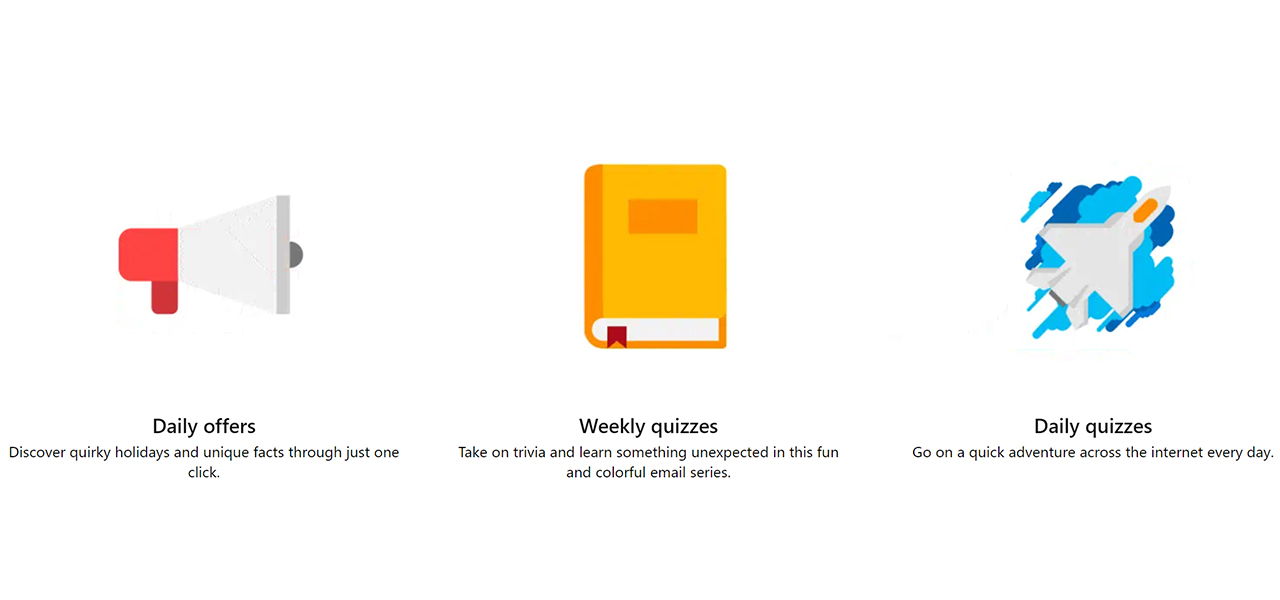 Once your account is set up, there are a variety of ways to earn Microsoft Rewards Points, including:
Search with Microsoft Search Engines: Earning and redeeming rewards can be as easy as changing your default search engine. The most common way to earn Microsoft Rewards Points is by searching using the Bing search engine. However, using the Bing app, Microsoft Edge, Cortana or the Windows Search Box can also generate points, but you're capped by daily and monthly limits on how many points you can earn through searching.
Shop the Microsoft Store: You get points for any purchases you make from the Microsoft Store, as long as you're signed in with your Microsoft account when you make the purchase. For Level 1 members, every dollar spent equals one Rewards Point, though Level 2 members get 10 points for every dollar they spend. Plus, if you're a Level 2 member with Xbox Live Gold, you get an bonus 10 points per dollar (20 points total).
Complete Quizzes and Surveys: The Microsoft Rewards page is loaded with silly quizzes and surveys you can complete for points. These daily sets will typically be worth 30-40 points each, and cover a range to categories like history, pop culture and current events. Even if trivia isn't your thing, you usually receive the points regardless of how many correct answers you provide, so just click through for some easy earnings.
Look at Microsoft's Promotional Material: Microsoft incentivizes reading specific articles on the company's blog, watching featured videos and engaging with other bits of promotional material. Check the Microsoft Rewards homepage to see which pieces of content qualify. While these are usually only worth 10-20 points each, you receive the points the second you click through so most require almost no time investment to capitalize on.
Racking up Microsoft Rewards points might take a while, but it's one of the easier ways to cash in on a new Xbox game! Microsoft will periodically offer special promotions to earn bonus points, so check your account regularly to ensure you catch all the high-point offers.
What's the Difference Between Level 1 and Level 2 Rewards?
When you first sign up for a Microsoft Rewards account you'll be at Level 1. To reach Level 2, you have to earn 500 points in a single month; you then remain Level 2 as long as you continue earning at least 500 points per month.
The primary difference between the two levels is how quickly you accumulate points. A Level 1 user can earn up to 50 points per day from Bing searches (5 points per search, limit 10 searches per day). However, Level 2 users have a considerably higher cap of 50 searches per day (30 desktop and 20 mobile), meaning they can earn up to 250 points in the same time span.
The same principle applies when earning points for purchases on the Microsoft store. Level 1 users receive 1 point for every dollar they spend while shopping through Microsoft, whereas Level 2 users receive 10 points per dollar.
With this in mind, we recommend new users try to reach Level 2 before going after any Bing search or purchase points. There are plenty of other ways to hit 500 points, and if you can hold off you'll receive significantly more overall points for your efforts.
What Types of Rewards Can You Earn?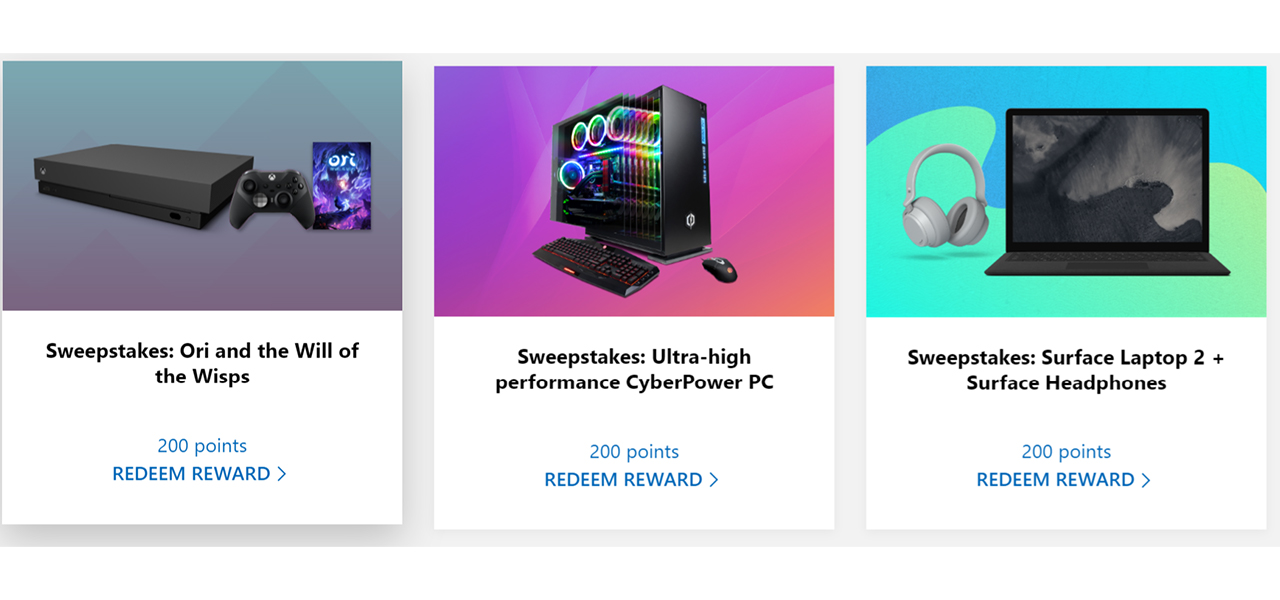 While 12 months of free Xbox Live Gold is one of the more premium offerings in the Microsoft Rewards program, there are plenty of fun prizes that cost way less than 29,000 points. Notable rewards include:
Enter to win an Xbox One X console and 12 months of Game Pass Ultimate — Cost: 200 Points
Branded Xbox Mug — Cost: 5,000 Points
Donate to Girls Who Code — Cost: 1,000 Points per Dollar
Enter to win a $1000 Microsoft Gift Card — Cost: 200 Points
Enter to Win a Surface Pro 7 Bundle — Cost: 200 Points
In the end, the Microsoft Rewards program is hard to say no to. It's free to sign up for and you don't have to do much to start using your points. While you're at it, why not set up a Deal Alert on some Xbox games or Microsoft products? We'll let you know when they go on sale, and you might even earn some points for your purchase.
Thanks to SeepyFluid for posting the original deal thread.
---
Deal Value: Get 20% off $5 and $10 Microsoft Store Gift Cards via Microsoft Rewards
Timeframe: Now until February 2nd, or while supplies last.
Things to Remember: Level 2 members earn considerably more points for Bing searches and purchases at the Microsoft store. Many Slickdealers worry Microsoft will run out of stock long before the February 2nd end date.
Read Next: 
Our editors strive to ensure that the information in this article is accurate as of the date published, but please keep in mind that offers can change. We encourage you to verify all terms and conditions of any product before you apply.