Xbox Series X and Series S Pre-Orders are Finally Available
The Xbox Series X and slimmer Xbox Series S are both set to arrive on November 10th – here's where to find one in stock.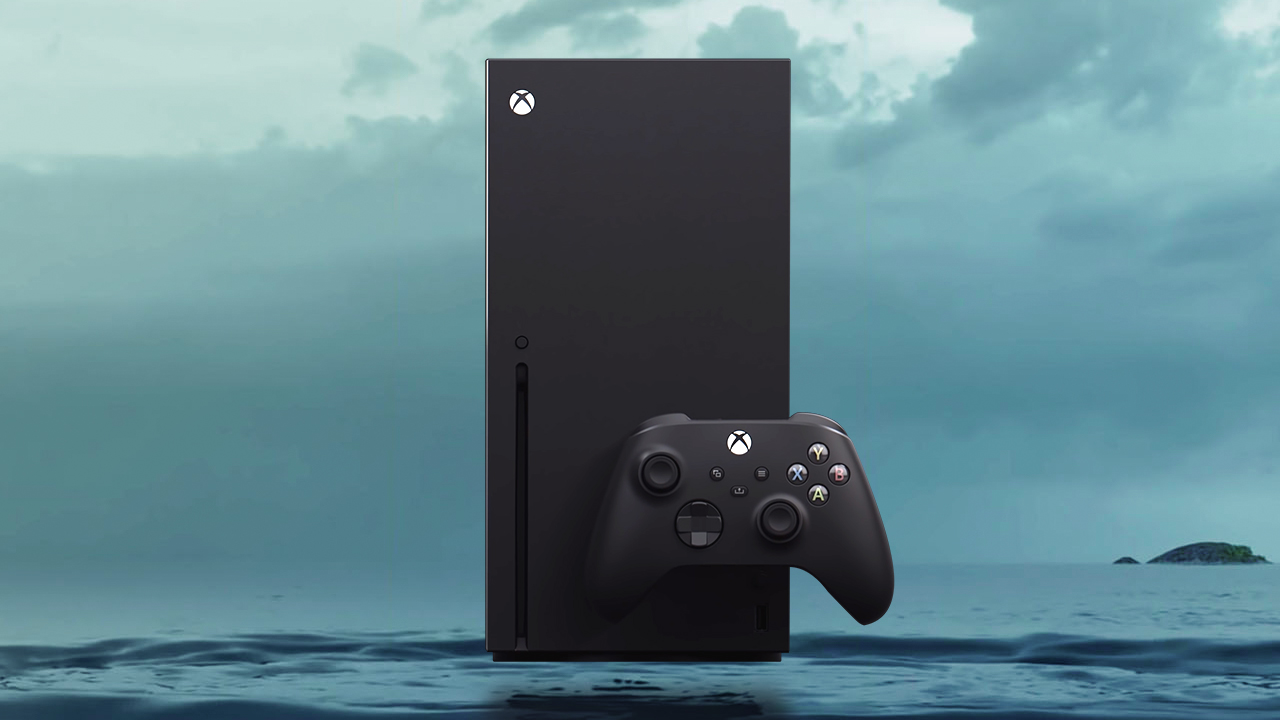 Microsoft is finally ready to start the next-generation of gaming. Pre-Orders for the Xbox Series X and Series S went live on September 22nd, 2020, and as was the case with the PS5 pre-order launch, pandemonium ensued.
While many sites like Walmart, Target and Best Buy posted landing pages for the new consoles weeks ago, they all sold out pretty much instantly. We've heard the most consistent reports of success at Microsoft, so we recommend checking its site to try and catch a restock.
Pre-Order Xbox Series X/S at Microsoft
Being the more powerful console, the Xbox Series X has been confirmed to cost $499. Meanwhile, the smaller Series S lacks a disc drive and starts at $299. Both consoles are set to release on November 10th – meaning Xbox fans will get to experience next-gen gaming a few days before their PlayStation counterparts.
With two systems set at separate prices, it's clear Microsoft is trying to get the new generation of Xbox into as many homes as possible. However, even the cheaper Series S will run you several hundred bucks, and it might be hard to justify a new console during these uncertain times.
To that end, Microsoft is introducing Xbox All Access, a financial plan that will allow consumers to pay for their console of choice in installments. The Xbox Series S will cost $25 a month with Xbox All Access, while the Series X will cost $35 a month — both for 24 months. To sweeten the deal, both plans include Game Pass.
Where to Pre-order the Xbox Series X and Series S
As is to be expected with a next-gen console, no deals or discounts are currently available for the hot new products – and you'll have to move fast if you're hoping to snag a pre-order. We'd recommend checking as many of these sites as possible and signing up for notifications to receive updates about Series X and Series S availability. If you don't manage to land one now, you can hold out hope that new pre-orders will become available at a later date.
GameStop
Microsoft
Walmart
Amazon
Best Buy
Target
What Are the Hardware Specs on the Xbox Series X?
On February 24th, Microsoft announced the Xbox Series X's upgraded GPU will put graphical performance at 12 teraflops, which firmly places it above standard Nvidia and AMD graphics cards. To put that into perspective, 12 teraflops is roughly nine times as powerful as the original Xbox One console and twice as powerful as the Xbox One X. The Series X also implements GDDR6 memory technology.
The improved NVMe SSD aims to reduce game loading times, which enables gamers to hop into digital realms much faster. Additionally, the Series X will feature a new CPU developed by AMD and Radeon. The CPU will build on AMD's Zen 2 and Radeon's RDNA 2 models and aims for up to 8K/120fps performance on games. Microsoft is also working closely with HDMI Forum to get the highest quality HDMI 2.1 support.
The end-goal is low latency and smooth visual performance on games, and while it will likely be a few years before most consumers (not to mention developers) are able to make full use of this power, the potential is unarguably exciting. Improved GPU/CPU from AMD also means the Series X graphics will feature improved lighting realism via DirectX Raytracing. Microsoft has patented a new form of variable rate shading (VRS) as well, which it claims will result in "more stable frame rates and higher resolution, with no impact on the final image quality."
Another exciting feature is the new Quick Resume function. A basic version of this feature already exists for Xbox One and allows players to suspend a game while the console is in rest mode, negating the need to boot up the entire game from scratch when the console turns back on. The new and improved Quick Resume function will allow gamers to do this across multiple games, so you can squeeze in a few rounds of Overcooked while waiting for your next Fortnite match to load.
S82YvCtwfHY
It's clear that Microsoft designed the Series X to be a spec beast, even rivaling some of the most powerful gaming PCs on the market. Head of Xbox Phil Spencer boasted the new console's attentiveness to latency via Auto Low Latency Mode (ALLM), which would help with input lag between the controller and the game input.
What Are the Hardware Specs on the Xbox Series S?
The Series S isn't just the Series X without a disc drive. In fact, the Series S makes some big compromises on its internal components and is a significantly weaker system. When compared to the Series X, the Series S has:
Less RAM (10GB compared to 16GB)
Smaller SSD (512GB compared to 1TB)
Slower CPU (3.6 GHz compared to 3.8 GHz)
Weaker GPU (4 TFLOPS compared to 12 TFLOPS)
Outputs at 1440p instead of 4K
No disc drive
In reality, the differences shouldn't be too noticeable. Because games will be running at 1440p instead of 4K on the Series S, you won't need as much power to keep a solid framerate. There might be a bit of slowdown during loading screens or intense action sequences, but until the two consoles are released it's hard to say how they will stack up over the years. At the end of the day, the Series S will suffice for most players – so long as you're fine with its lack of 4K and a disc drive.
How Expensive Will the Xbox Series X Be?
The Xbox Series X will retail at $499, while the Series S will start at $299. Microsoft is also offering an Xbox All Access financial plan for the new consoles, aimed at making the barrier of entry a little less steep.
With Xbox All Access, consumers can pay for their new console in installments. The Xbox Series X will cost $35 a month, while the Series S will be $25 a month for 24 months. The monthly payments also include Xbox Game Pass, meaning you'll gain instant access to many of the best games released over the last generation. Several big titles are also scheduled to launch on Game Pass, including Halo Infinite, making Xbox All Access even more enticing. To learn more about the unique program, how to qualify, and participating retailers, head on over to Microsoft's official website.
When Will the Xbox Series X be Released?
According to Microsoft, both the Xbox Series X and the Series S will launch on November 10th, 2020. That's just in time for the holiday shopping season, although pre-orders begin on September 22nd. The console is sure to be a popular item, so guarantee you'll get one come November 10th by securing your pre-order early.
What Games Will Be Available on the Xbox Series X at Launch?
The Xbox Series X has dozens of great titles that will be available at launch, and we have learned it will be backward-compatible with games from the past three generations. That means you'll be able to play some original Xbox, Xbox 360 and Xbox One games on the Series X, which is a huge blessing to Xbox loyalists who have acquired a treasure trove of games over the generations.
As for new games, the following are confirmed for November 10th:
Assassin's Creed: Valhalla
Dirt 5
FIFA 21
Fortnite
Gears Tactics
Marvel's Avengers
NBA 2K21
Tetris Effect: Connected
The Falconeer
Watch Dogs Legion
WRC 9
Yakuza: Like a Dragon
In addition to these titles, there are a bunch of games confirmed to be coming out around November 10th, including The Medium and Dead Static Drive. Take a look at a recent trailer for EVERWILD – a new game coming soon from Rare studios – below:
WSWnnQMSPjc
Want to stay up to date on all the latest news and deals from Xbox? Set a Deal Alert and we'll notify you the moment a new deal goes live.
---
Xbox Deal Guides You Might Like
Until the Series X comes out, tide yourself over with these Frontpage game deals:
Search URL: https://slickdeals.net/newsearch.php?firstonly=1&pp=20&sort=newest&rating=frontpage&filter%5B%5D=309&forumid%5B%5D=9&hideexpired=1&r=1
---
Any product or service prices/offers that appear in this article are accurate at time of publish, and are subject to change without notice. Please verify the actual selling price and offer details on the merchant's site before making a purchase.