Microsoft Just Revealed New Specs for the Xbox Series X
With a 12 teraflop GPU, the Series X is over nine times as powerful as the launch Xbox One.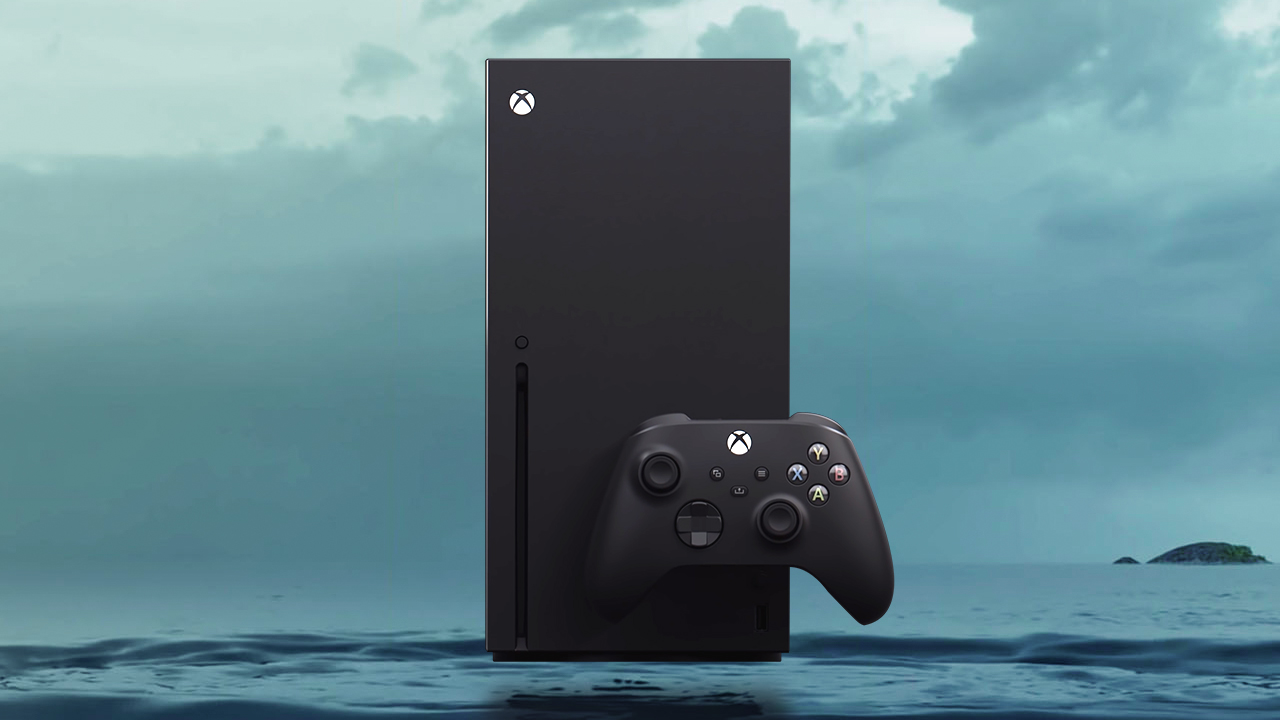 The console wars are once again heating up, and Microsoft is pushing the next generation of gaming with the all-new Xbox Series X. It's a bit bulkier than the previous generation, but that's because it's packing more power than any previous Xbox console. Will it be enough to compete with the PS5, especially given how the PS4 dominated this console generation? It's tough to say, but the Series X is already proving to be Microsoft's most ambitious console yet.
There is still a lot of mystery surrounding the Series X, including how much it will cost and when it will be released, but Microsoft recently announced some detailed specs. With this glimpse under the hood of the new console, we can start to figure out what to expect from the Series X.
What Are the Hardware Specs on the Xbox Series X?
On February 24th, Microsoft announced the Xbox Series X's upgraded GPU will put graphical performance at 12 teraflops, which firmly places it above standard Nvidia and AMD graphics cards. To put that into perspective, 12 teraflops is roughly nine times as powerful as the original Xbox One console and twice as powerful as the Xbox One X. The Series X also implements GDDR6 memory technology.
The improved NVMe SSD aims to reduce game loading times, which enables gamers to hop into digital realms much faster. Additionally, the Series X will feature a new CPU developed by AMD and Radeon. The CPU will build on AMD's Zen 2 and Radeon's RDNA 2 models and aims for up to 8K/120fps performance on games. Microsoft is also working closely with HDMI Forum to get the highest quality HDMI 2.1 support.
The end-goal is low latency and smooth visual performance on games, and while it will likely be a few years before most consumers (not to mention developers) are able to make full use of this power, the potential is unarguably exciting. Improved GPU/CPU from AMD also means the Series X graphics will feature improved lighting realism via DirectX Raytracing. Microsoft has patented a new form of variable rate shading (VRS) as well, which it claims will result in "more stable frame rates and higher resolution, with no impact on the final image quality."
Another exciting feature is the new Quick Resume function. A basic version of this feature already exists for Xbox One and allows players to suspend a game while the console is in rest mode, negating the need to boot up the entire game from scratch when the console turns back on. The new and improved Quick Resume function will allow gamers to do this across multiple games, so you can squeeze in a few rounds of Overcooked while waiting for your next Fortnite match to load.
It's clear that Microsoft designed the Series X to be a spec beast, even rivaling some of the most powerful gaming PCs on the market. Head of Xbox Phil Spencer boasted the new console's attentiveness to latency via Auto Low Latency Mode (ALLM), which would help with input lag between the controller and the game input.
How Expensive Will the Xbox Series X Be?
Information is scarce when it comes to the pricing for the new console, but precedent can give us a ballpark range. At release, the Xbox One cost $399.99, and the Xbox One X upgrade was priced at $499.99. It's likely that this system will lean closer to the $499.99 mark simply because of the power of the machine, but we're always crossing our fingers with a lower price announcement.
In a November interview with The Verge, Xbox chief Phil Spencer acknowledged the Sony Playstation 4 was $100 cheaper and yet more powerful than the Xbox One at launch. It sounds like Microsoft isn't taking that loss lying down, which hints at a potential value win for all of us gamers. It's also rumored that Microsoft is working on a cheaper, less powerful model of the Series X.
What Games Will Be Available on the Xbox Series X at Launch?
There hasn't been a lot of information released on new games for the Series X, but we have learned it will be backward-compatible with games from the past three generations. That means you'll be able to play some original Xbox, Xbox 360 and Xbox One games on the Series X, which is a huge blessing to Xbox loyalists who have acquired a treasure trove of games over the generations. As for new games, it seems like Halo Infinite will definitely be coming to the latest system. It's also been confirmed that Senua's Saga: Hellblade 2 will also be coming to the Series X.
Want to stay up to date on all the latest news and deals from Xbox? Set a Deal Alert and we'll notify you the moment a new deal goes live.
---
Until the Series X comes out, tide yourself over with these Frontpage game deals:
Search URL: https://slickdeals.net/newsearch.php?firstonly=1&pp=20&sort=newest&rating=frontpage&filter%5B%5D=309&forumid%5B%5D=9&hideexpired=1&r=1