PlayStation 5 Pre-Orders are Finally Available — Here's What You Need to Know to Secure One
The newest PlayStation is set to release November 12th, and pre-orders are going quick.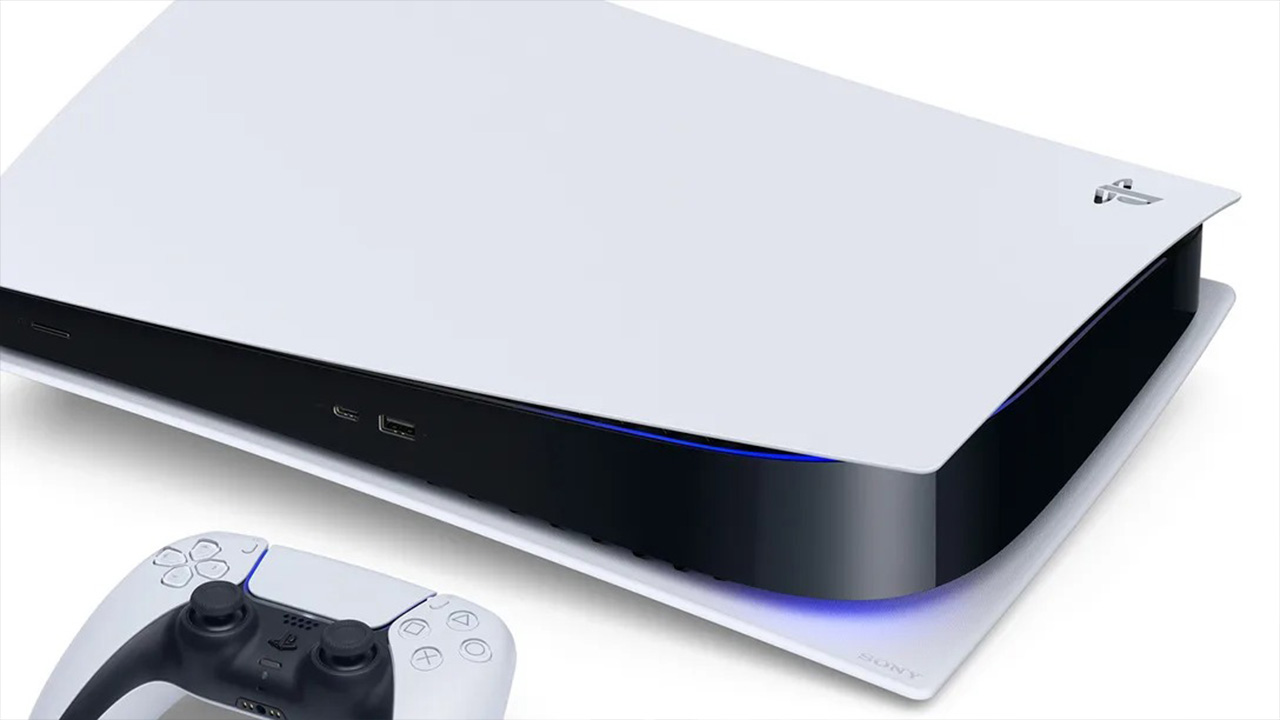 Sony has officially opened up pre-orders for the PlayStation 5. Unfortunately, it looks like there will be a limited number of consoles available, making it important to sign up as early as you can.
The PlayStation 5 will release on November 12th in select regions — including the U.S. and Canada — and will be sold in two variations. The specs for both consoles are the same, but the Digital Edition lacks a physical disc drive and retails for $100 less than the traditional PlayStation 5.
Some existing PlayStation customers may have received an email telling them they are eligible to pre-order their PS5, and sign-ups will occur on a first-come, first served basis. It's unclear exactly who will be getting these emails, but Sony urges eligible customers to register quickly before supplies run out.
Pre-orders are limited to one console per customer, and customers must have a valid US postal address.
Here's a quick breakdown of pre-order limits courtesy of Sony's FAQ page:
1 PS5 Console or 1 PS5 Digital Edition
2 DualSense wireless controllers
2 DualSense charging stations
2 Pulse 3D wireless headsets
2 Media remotes
2 HD Cameras
Where to Pre-Order the PS5
Pre-orders are finally opening up at retailers around the world. It shouldn't come as a surprise, but there aren't any discounts or promotions available for the PlayStation 5 at launch. If you want to make the next-gen jump and don't want to break the bank, you can opt for the Digital Edition and save $100. It lacks an optical drive, but everything else under the hood is the same.
Unfortunately, the pre-order roll out has been a bit of a mess. Those who were supposed to receive notifications aren't getting messages, some retailers opened pre-orders prematurely, and there's a general air of chaos surrounding the entire event. Many of the below retailers are already booked full, but we're hopeful new stocks will come in at a later date.
GameStop
Best Buy
Target
Walmart
Amazon
PlayStation Store
Everything We Know About the PS5
PS5 Specs
Optical drive: 4K UHD Blu-ray drive
Internal storage: Custom 825GB SSD
Expandable storage: NVMe SSD slot
CPU: AMD Zen 2-based CPU with 8 cores at 3.5GHz (variable frequency)
GPU: 10.28 TFLOPs, 36 CUs at 2.23GHz (variable frequency)
Memory bandwidth: 448GB/s
External storage: USB HDD support (only works with PS4 games)
The PS5 Design Is Unique (and Large)
First, we need to address the elephant in the room. The PS5 looks a lot funkier than its predecessors with a slim, curved design that almost resembles a modern sculpture. It's also quite large, coming in at 15.4″ tall, 10.2″ deep, and 4.0″ wide. The Digital Edition is a bit slimmer, thanks to the lack of an optical drive, but that only shaves about 12 millimeters off its size. However, the PS5 is definitely slimmer than the Series X, and gamers will be able to choose whether they want to set the system up horizontally or vertically.
Check out the hardware reveal trailer for an up-close, stylized look at the new console:
RkC0l4iekYo
Sony Will Launch Two Versions Simultaneously
Whether you love the convenience of digital gaming or prefer having a hard copy of every game you play, Sony has got your back. There will be two different versions of the PS5 upon release, one that includes a disc drive and one that does not.
If you don't mind the lack of a disc drive, you can save yourself $100 — the Digital Edition retails for $399 while the traditional console is going for $499. It's also worth noting that, unlike the Xbox Series X and Xbox Series S, the two PlayStation 5 consoles share the exact same internal specs. That means games will look the same regardless of which version they are running on, the only difference is that you won't be able to play any physical games on the Digital Edition.

Launch Titles to Get Excited For
Sony has now announced over 25 new titles for the PS5, including sequels and spinoffs to some of their most popular franchises. Launch titles will include Assassin's Creed Valhalla, NBA 2K21, Outriders, Godfall, and Marvel's Spider-Man: Miles Morales.
Marvel's Spider-Man: Miles Morales is one of the biggest launch titles, being described as a stand-alone game that's somewhere between a sequel and an expansion to Marvel's Spider-Man. Other exciting titles coming in 2020 and beyond include Horizon: Forbidden West, Gran Turismo 7, Oddworld: Soulstorm, Resident Evil 8: Village, and Ratchet & Clank: Rift Apart. PlayStation Plus has also been revamped, giving PS5 players access to hit PS4 titles such as God of War and Uncharted 4.
Here's a full breakdown of games announced for PS5:
Marvel's Spider-Man: Miles Morales
Horizon: Forbidden West
Gran Turismo 7
Resident Evil 8: Village
Ratchet & Clank: Rift Apart
Oddworld: Soulstorm
Sackboy: A Big Adventure
NBA 2K21
HITMAN 3
Tribes of Midgard
Godfall
Bugsnax
Ghostwire: Tokyo
Demon's Souls
Solar Ash
Astro's Playroom
Little Devil Inside
Project Athia
Destruction All Stars
JETT: The Far Shore
DEATHLOOP
The Pathless
Goodbye Volcano High
Kena: Bridge of the Spirits
Pragmata
Returnal
Stray
Grand Theft Auto V
Releasing November 12th in Select Regions
Sony's next-gen console will be available just in time for Black Friday. It'll launch first in the U.S., Japan, Canada, Mexico, Australia, New Zealand, and South Korea on November 12th. Everyone outside those regions will have to wait until November 19th. In North America, that release date puts it two days behind the Xbox Series X which is launching on November 10th. It'll be interesting to see how the two consoles fare — there's no doubt the PlayStation 4 dominated last generation but things are shaping up to be much more compelling this time around.
DualSense Controller Cosmetic Updates
Like the towering Xbox Series X console design, the PS5 controller's new look is polarizing. Some people think it looks futuristic, while others feel it resembles a poorly made Stormtrooper toy. Wherever you land on this spectrum, there's no denying Sony is breaking away from tradition with this update.
This is the first radical cosmetic redesign for PlayStation controllers since the PS1 hit store shelves. DualSense wireless controllers are now black and white instead of one solid color, and the grips and trigger shapes have been adjusted for increased comfort. In our opinion, the new design seems to more closely resemble an Xbox controller, which will likely prove a comfort to players with larger hands. However, it's nice to see Sony stick to its guns with classic PlayStation design choices like symmetrical thumbsticks and disconnected D-pad buttons.
Sony has also announced the new controllers will feature adaptive triggers. This will allow developers to customize the sensitivity of the L2/R2 trigger buttons to better emulate the weapon you are meant to be using. For example, you will encounter more resistance when using the trigger to draw a bow taut than you will when firing a pistol. Sony is hoping these features will make gameplay more immersive, and what the company is teasing certainly sounds interesting.

DualSense Controller Feature Updates
The first major change in these new controllers will be the inclusion of haptic feedback. This will replace the traditional "rumble pack" sensation that many controllers feature and allows for a greater range of feedback. Basically, you'll be able to feel the difference in your controller when you're firing a machine gun in-game versus crashing a motorcycle into a wall. There will also be 3D audio, which should enhance the immersive feeling when playing VR games but also traditional gaming formats.
For those who like to get creative with their games, the new controller has replaced the "share" button with a "create" button. Sony hasn't announced all the new features the create button has to offer, but it's likely going to be great for people who like to stream games and create content like video clips and screenshots.
One last update: It seems like you won't be needing a headset to chat online. The new DualSense controller features a built in microphone that will allow you to quickly and easily chat with friends and other players, although a headset is still recommended for longer gaming sessions.
That's all we know about the new PS5 controller, but there's obviously a lot of exciting new features in the console itself. Some of these details are fairly technical, but we're breaking down the most important aspects for modern gamers.
Backward Compatibility and Physical Media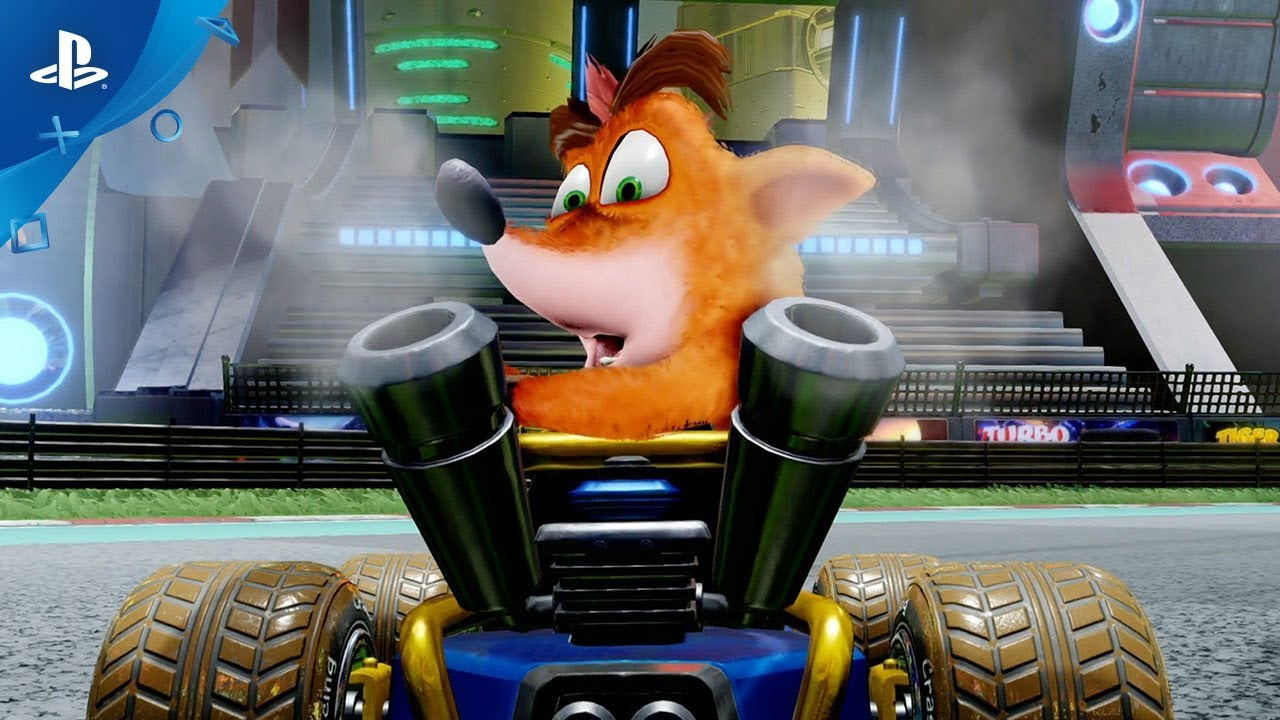 Whenever a new system is announced, backward compatibility is always a major concern.
Designer Mark Cerny confirmed the PS5 will be fully compatible with all current PS4 games. However, Sony has yet to show off PS4 games running on PS5, so it's still unclear how fully this feature will be implemented.
Considering how the Xbox Series X (not to mention the Xbox One) can run games from every previous generation of Xbox console, Sony has a lot of catching up to do in this department. The PS4 can't read older PlayStation discs, and PS3 classics like Metal Gear Solid 4 and Resistance: Fall of Man are still only available via the clunky PlayStation Now streaming service. At the same time, prior to this generation Sony has a history of remarkably good backward compatibility — every PS2 can play PS1 games, and launch day PS3s could read every PS2 disc.
Given Sony's longterm track record, we're hopeful backward compatibility will make a strong comeback on the PS5. Sony Interactive Entertainment president Jim Ryan also discussed cross-generational play, which will allow PS5 players to play with gamers using older consoles. This means you won't miss out on playing with your friends on PlayStation 4 if you're one of the first to make the next-gen jump.
On top of that, Sony has confirmed it will continue to offer games as physical discs, as opposed to the streaming-only option other developers are considering. That's huge news for gamers who count on the resale value of older titles to buy new games. Physical discs for the PS5 are set to have a 100 GB of storage, and the console will fully support Blu-ray discs as well.
The New Console Will Have Better Audio
All this new hardware will lead to massive improvements on in-game audio, especially in comparison to the PS4. The AMD chip will allow for more immersive sounds and scores that could make the player able to pinpoint noise sources in any direction while playing. Sony is even stating the new system will allow for full 3D audio, so get ready to hear grenades explode directly above your head.
This feature is designed to work to some degree with average home theater speakers, but Cerny admits headphones will be the "gold standard" when it comes to appreciating enhanced audio quality.
The Future of PlayStation VR
Sony has been quiet when it comes to its plans for virtual reality, but some information has been revealed. The new system will be compatible with the current PSVR system, but it's unclear if there will be new VR devices available at launch.
The PS4 and PS5 Will Exist Simultaneously (at First)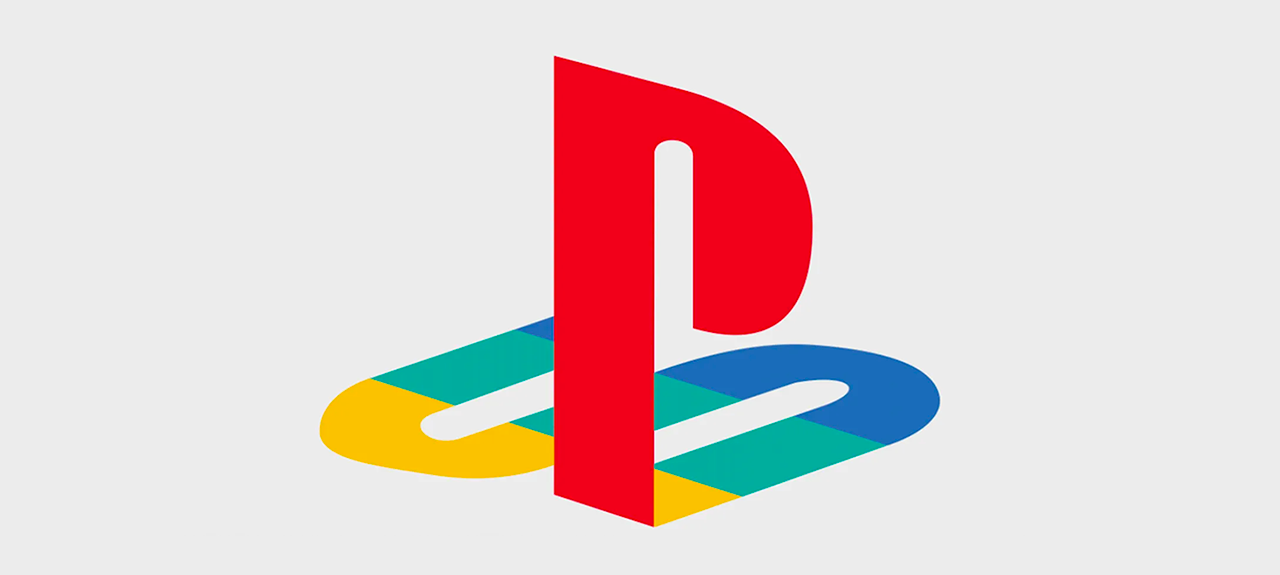 PS4 owners don't have to worry about their consoles becoming obsolete quite yet.
Cerny confirmed that the PS4 will continue to receive new games after the release of the PS5, and some games will even be available on both systems. While there was no official confirmation, Cerny hinted that Hideo Kojima's Death Stranding would be available on both consoles.
Stay tuned to Slickdeals as we keep you updated on the new PlayStation console.
Other PlayStation Deals You Might Like
---
Any product or service prices/offers that appear in this article are accurate at time of publish, and are subject to change without notice. Please verify the actual selling price and offer details on the merchant's site before making a purchase.